Marinate the chicken with ginger garlic paste, salt, black pepper, tandoori masala and lemon juice. You can also add some red chili powder.
Keep it aside for 2 hours.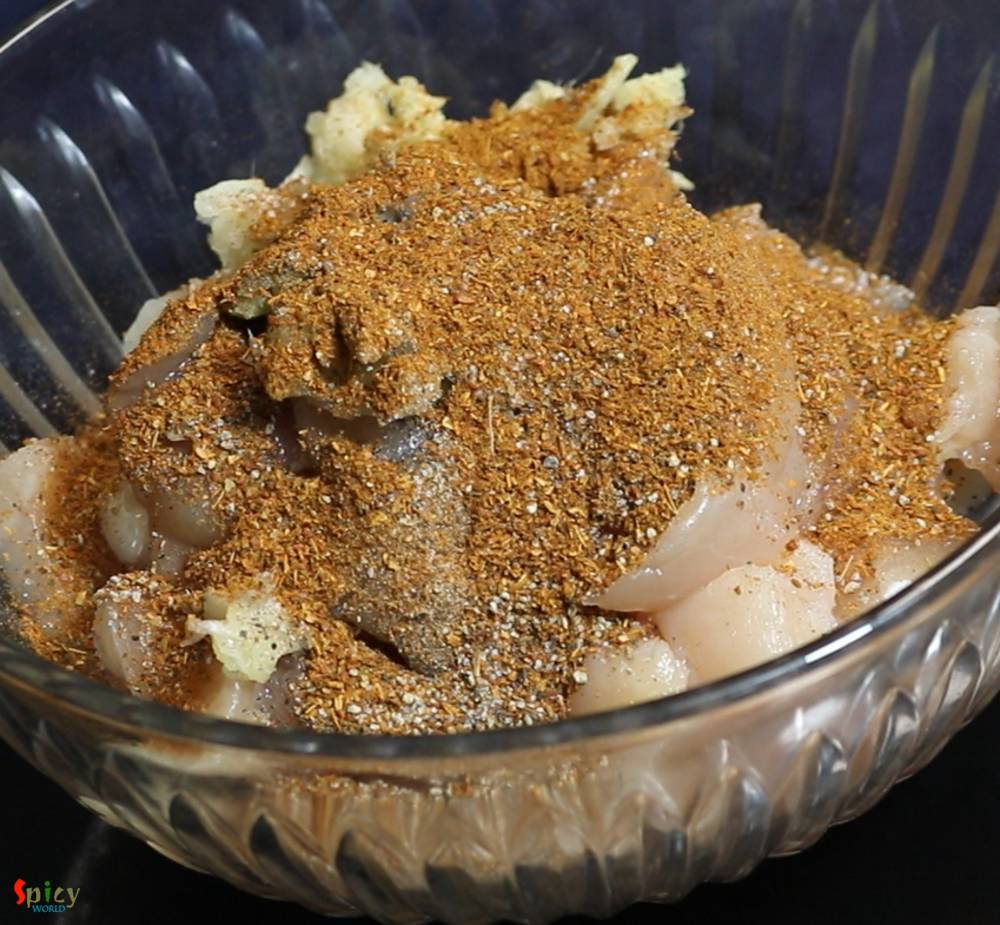 Heat 3 Tablespoons of oil in a pan.
Add marinated chicken and cook on high flame for 6-7 minutes.
Then add sliced onion and capsicums.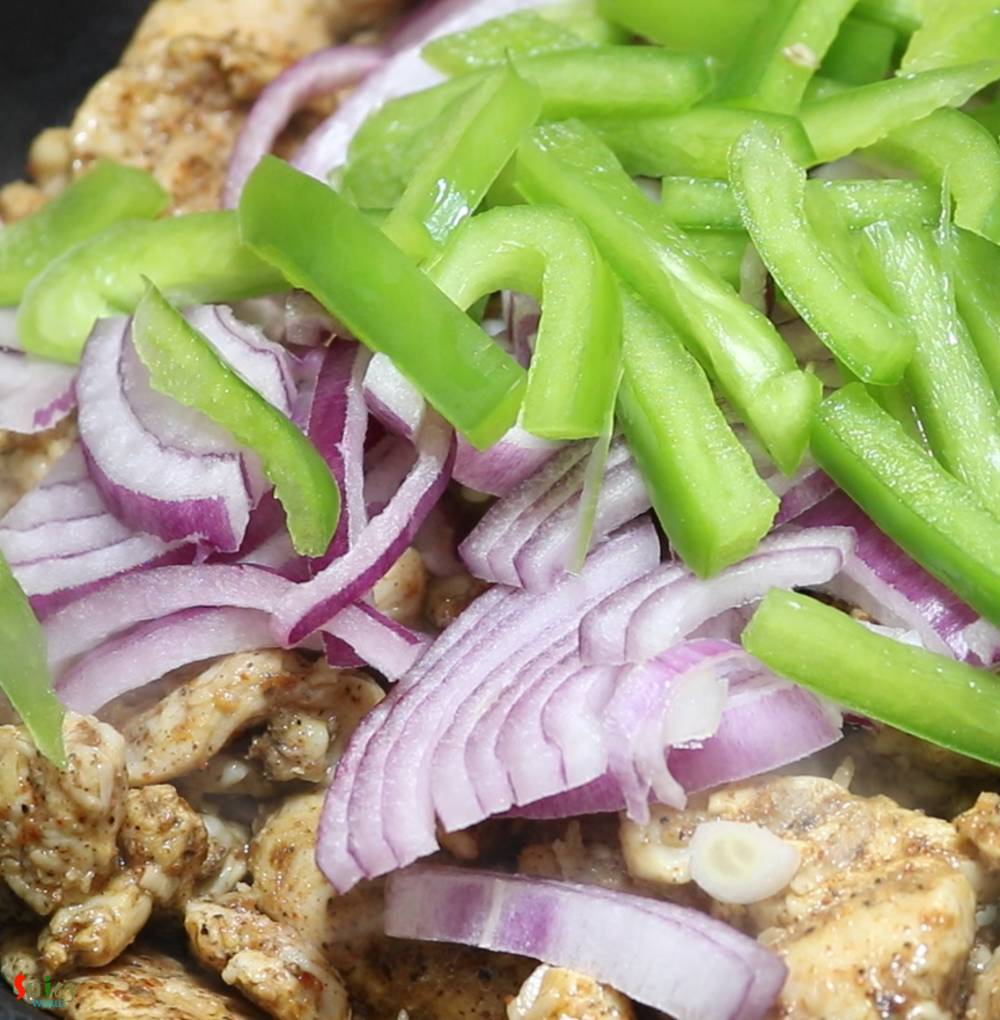 Mix well and cook for another 2-3 minutes on high flame.
Then turn off the heat.
Apply some soft butter on one side of breads.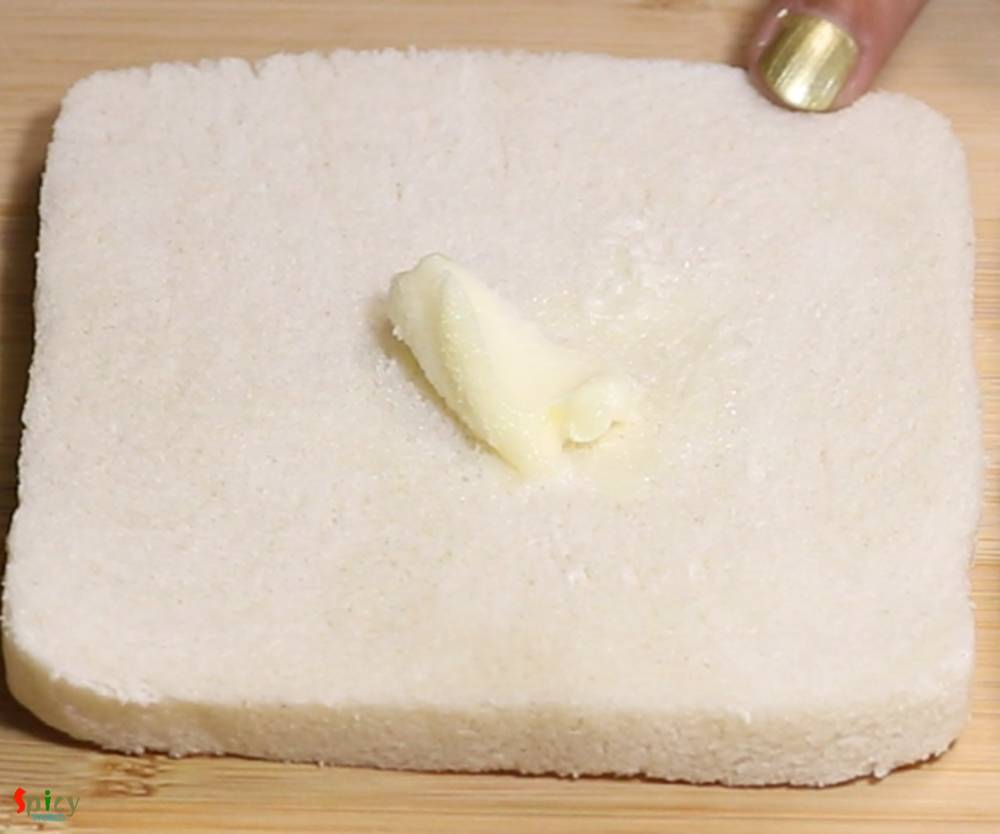 Flip them over.
Apply some green chutney on one bread and some chili mayonnaise on the other.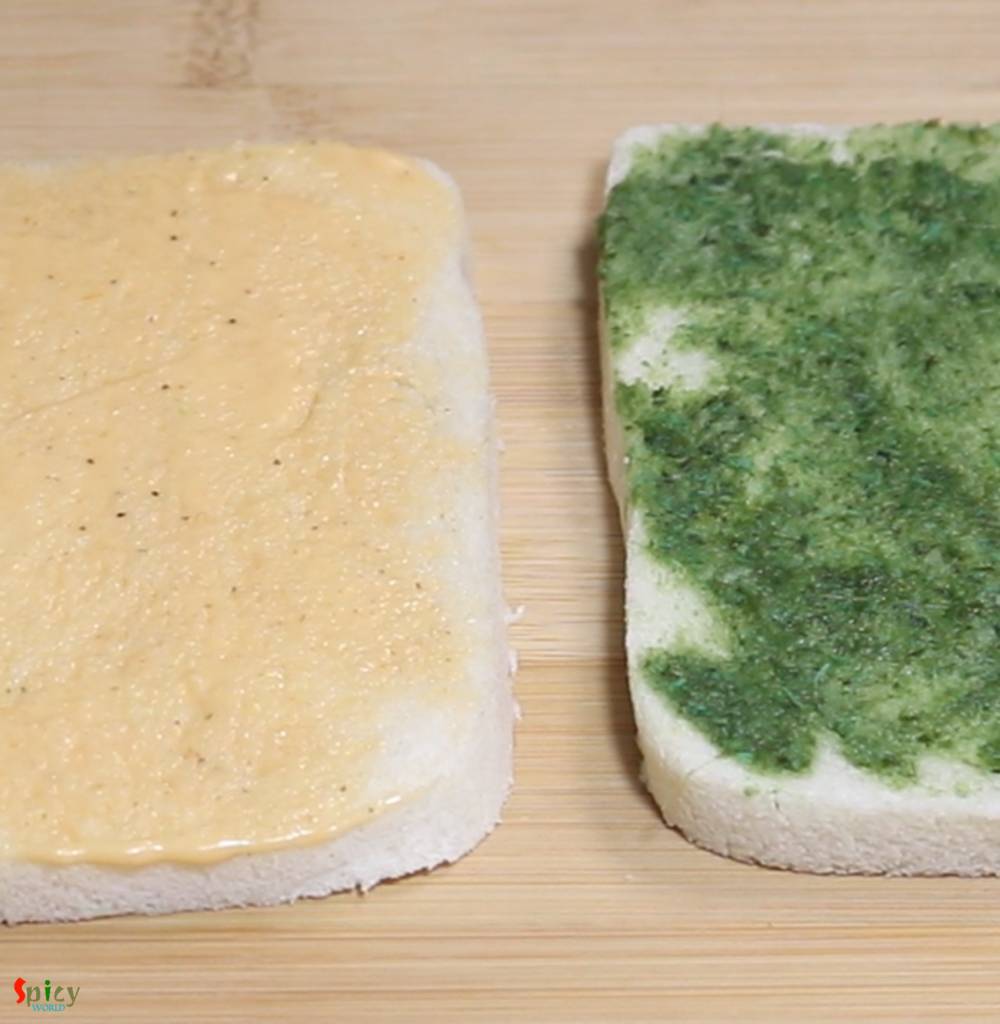 Now add some cheese on one bread.
Then add 2-3 Tablespoons of chicken filling.
Again add some cheese over the chicken.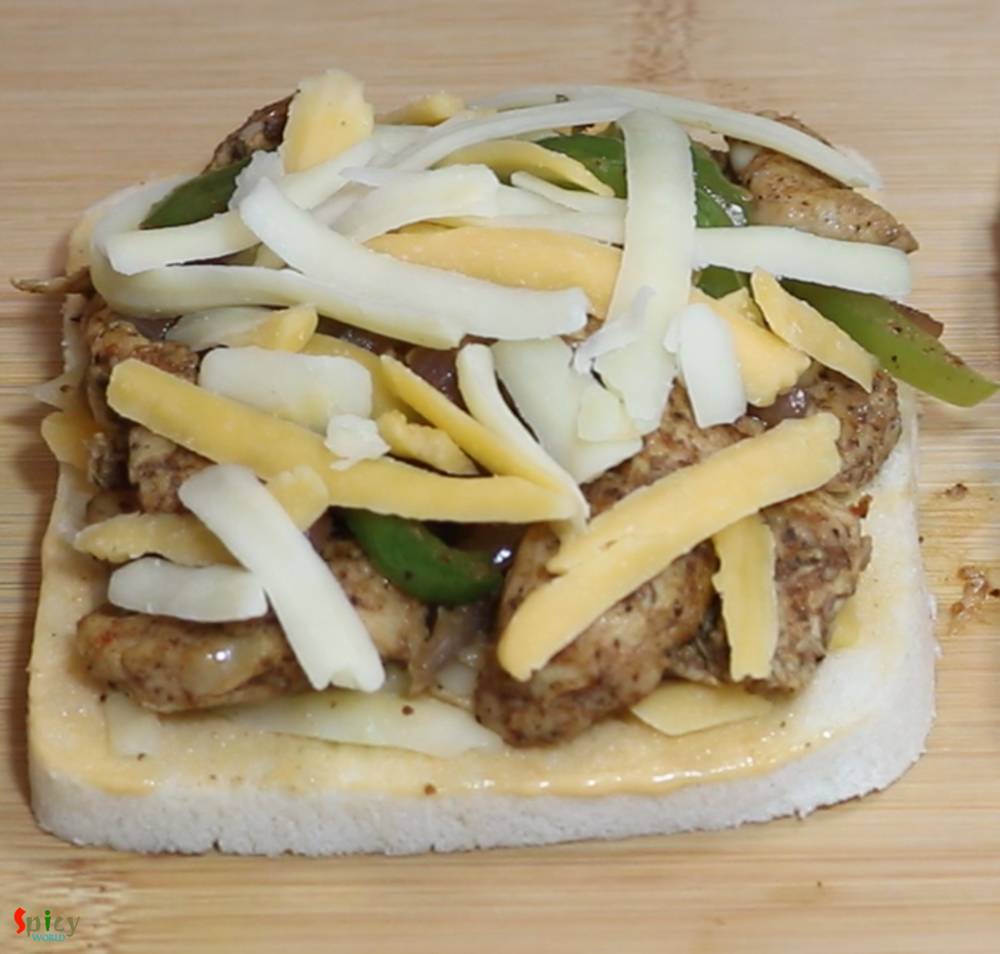 Cover it with another bread.
Now place the sandwich, buttered side down on medium hot pan.
Cook on medium flame for 2 minutes then flip it very carefully and cook for another 1-2 minutes.
Then take it out from the pan.
Cut it into half and serve.