Heat milk in a saucepan.
When the milk starts bubbling, add yogurt or lemon juice. Stir well and turn off the heat.
The milk will curdle within few minutes. You will see the paneer or chena.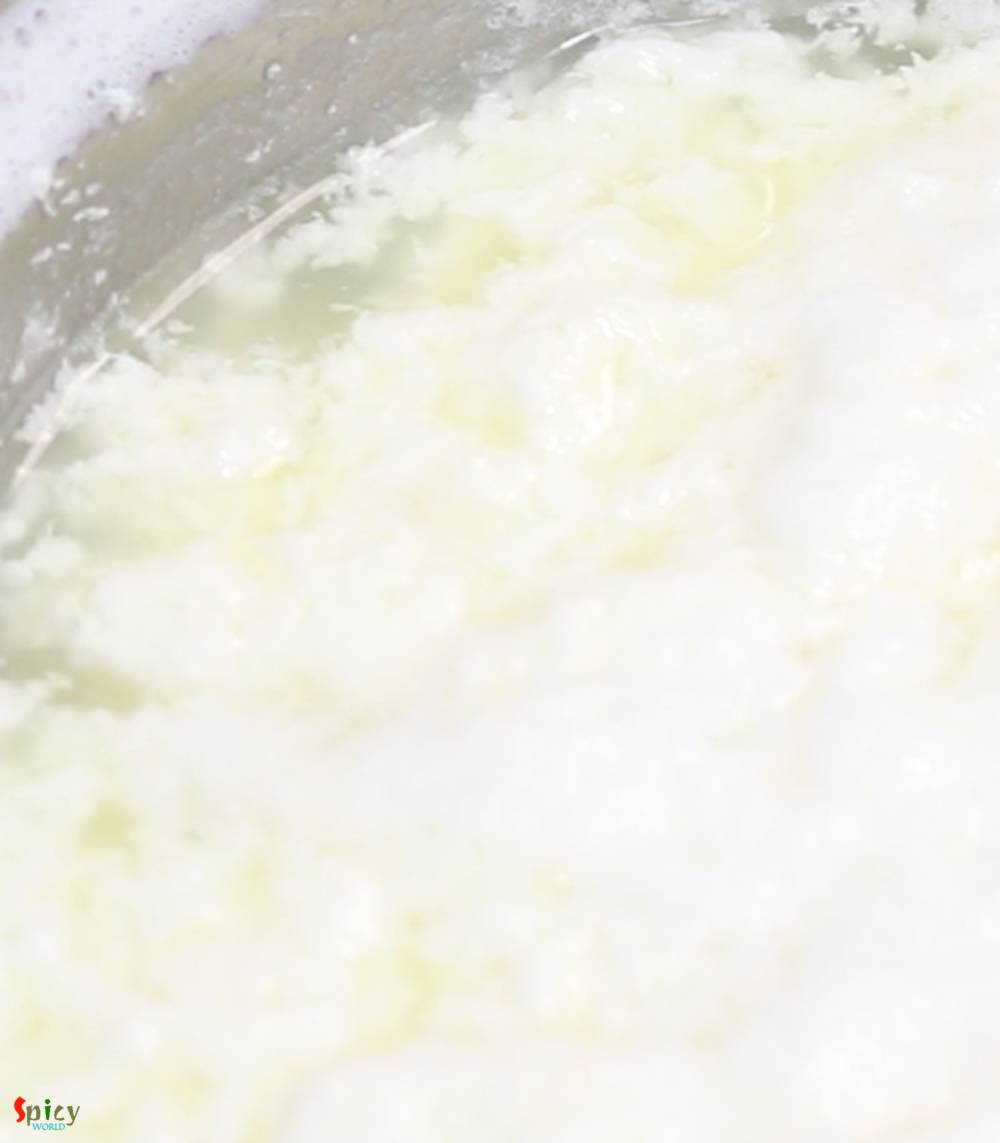 After few minutes strain it in cotton lined strainer.
Wash paneer with cold water, then press gently with your hand to remove excess water.
Hang the cloth with kitchen tap for 30 minutes. Paneer should not become very dry.
Then take paneer out in a palte and start kneading gently.
After 4-5 minutes paneer will become very smooth. Do not knead it with pressure as paneer will loose its oil.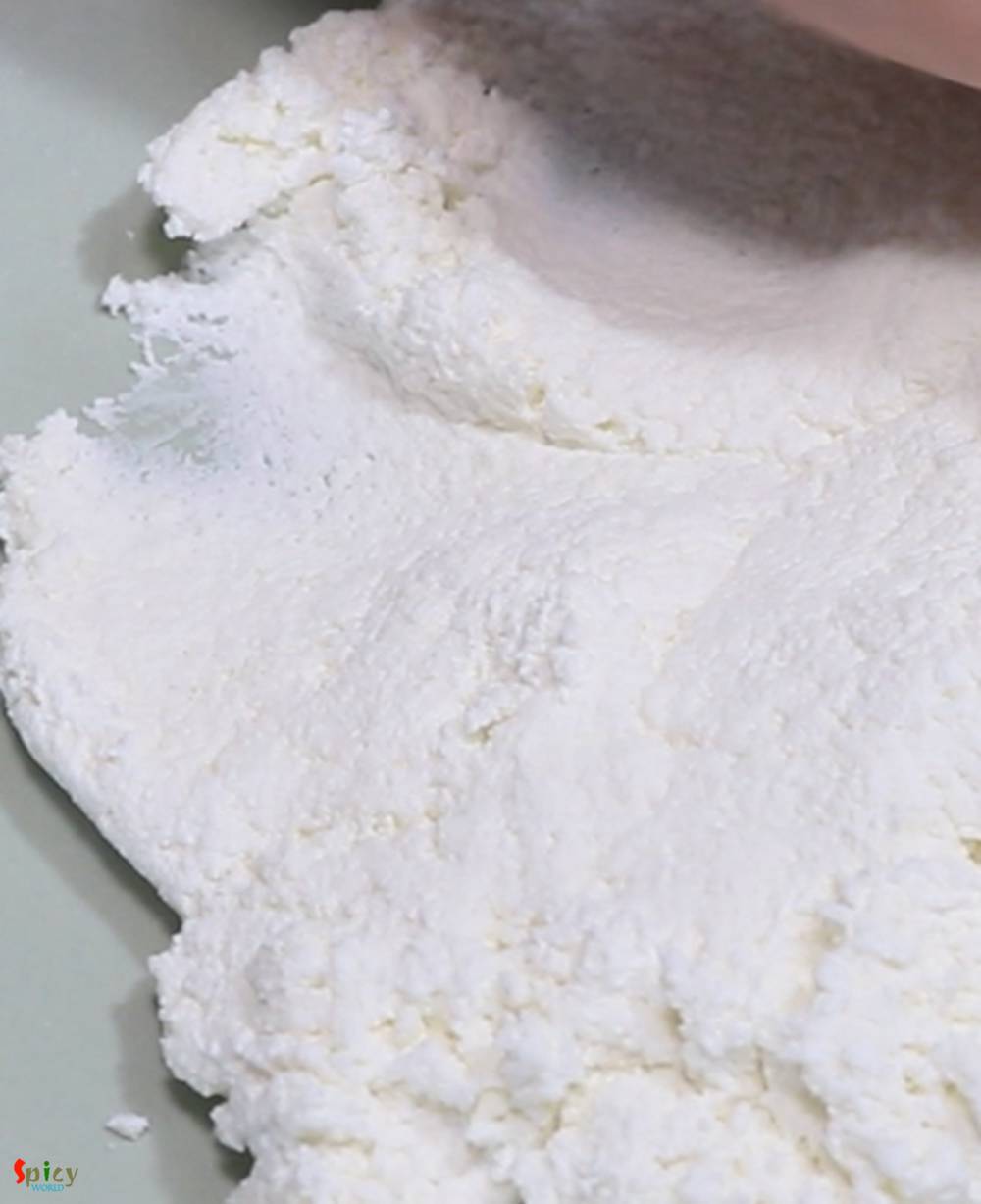 In a non stick pan, add mango pulp, sugar and saffron soaked water and green cardamom.
Mix on medium flame for 15 minutes.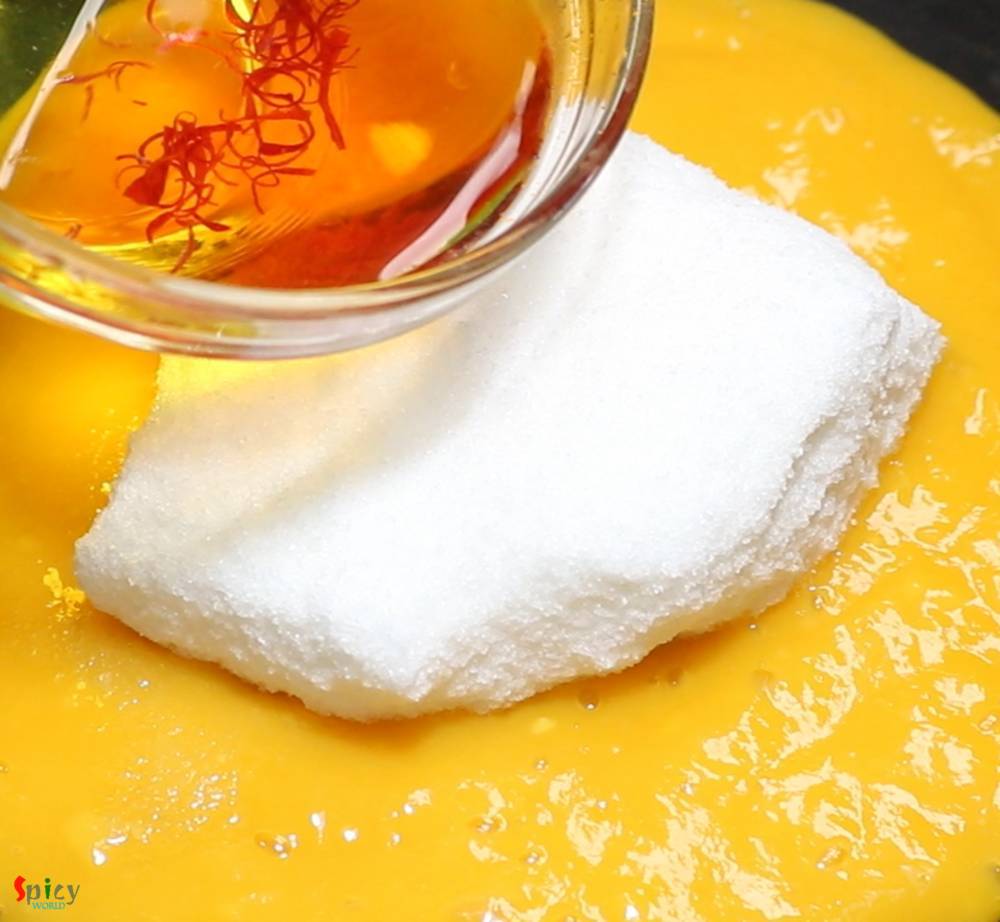 After 15 minutes, mango sauce will become thick and silky.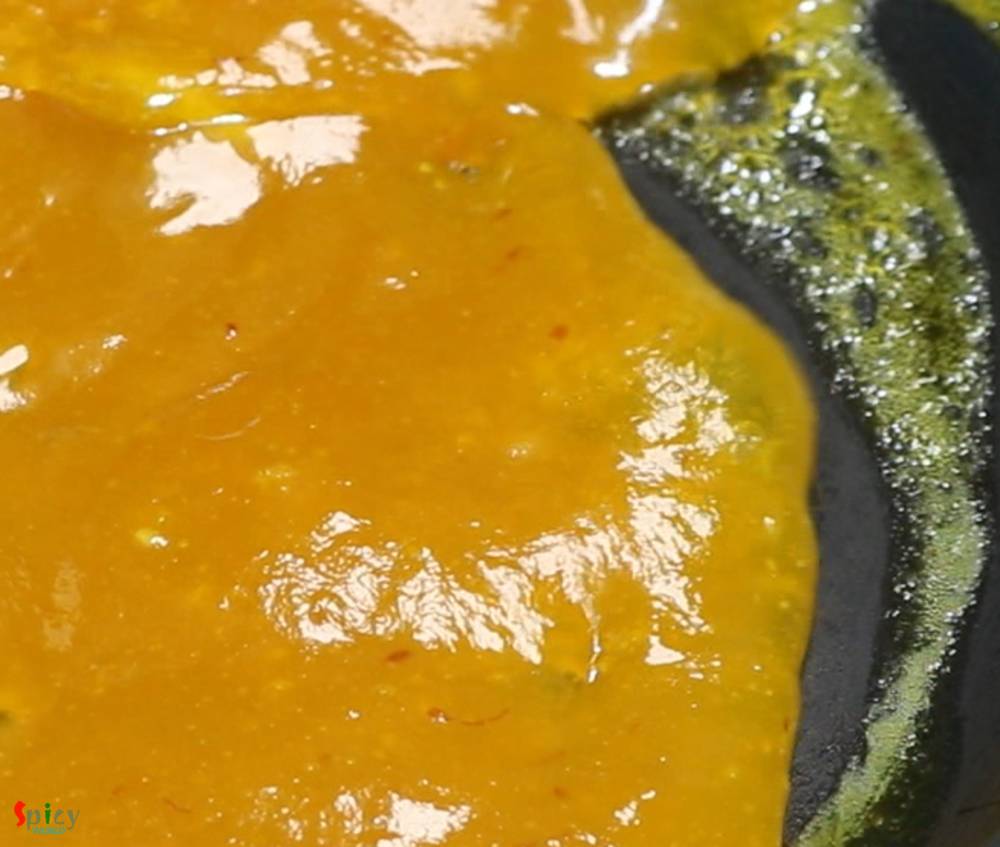 Now add the kneaded paneer, mix well. If you are using Ricotta cheese, add in 3 pounds of it now with half cup of milk powder.
On very low flame, stir the mixture in every 2 minutes.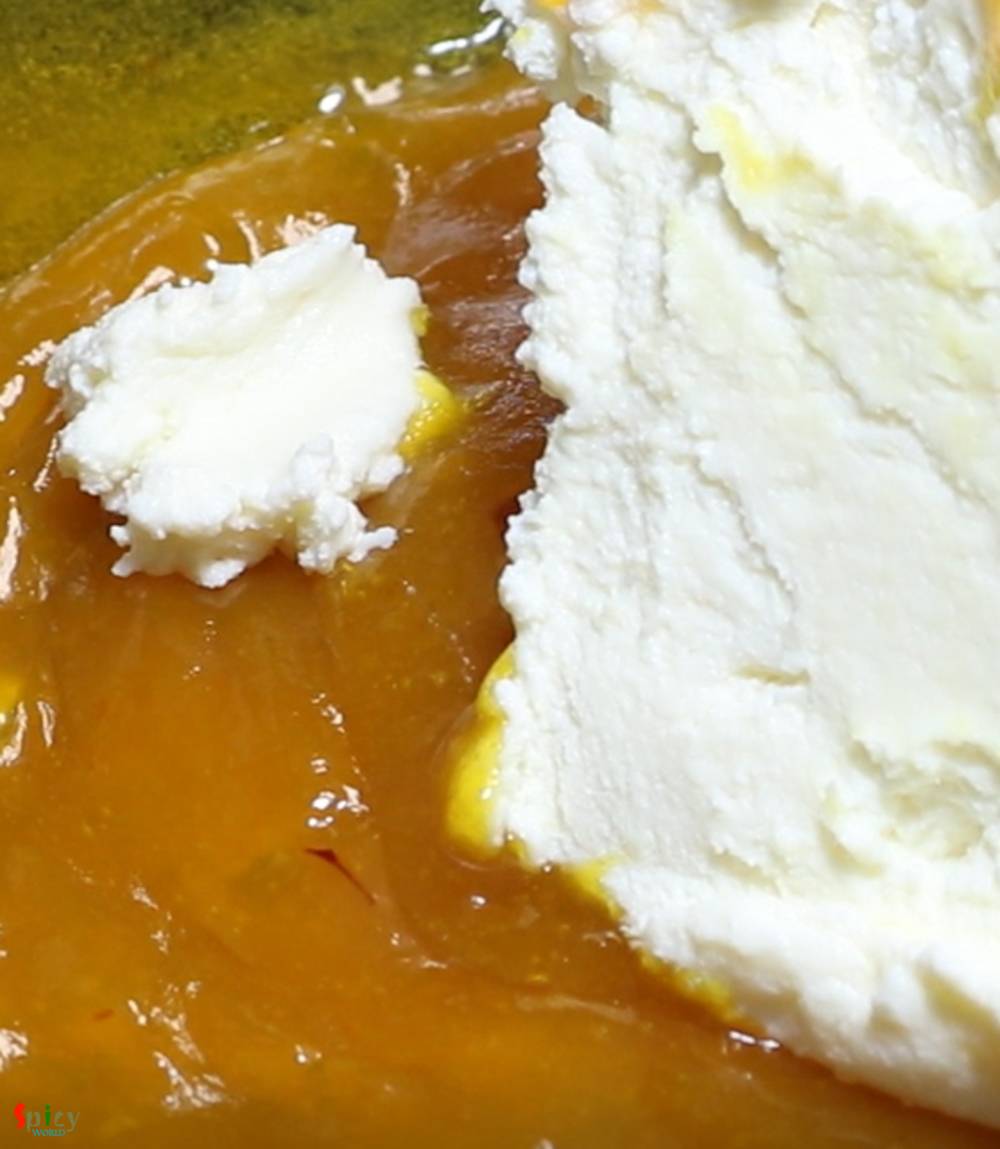 First paneer will become little liquidy, but after few minutes of stirring it will gradually become thick.
When the paneer will start leaving the pan, like a dough turn off the heat.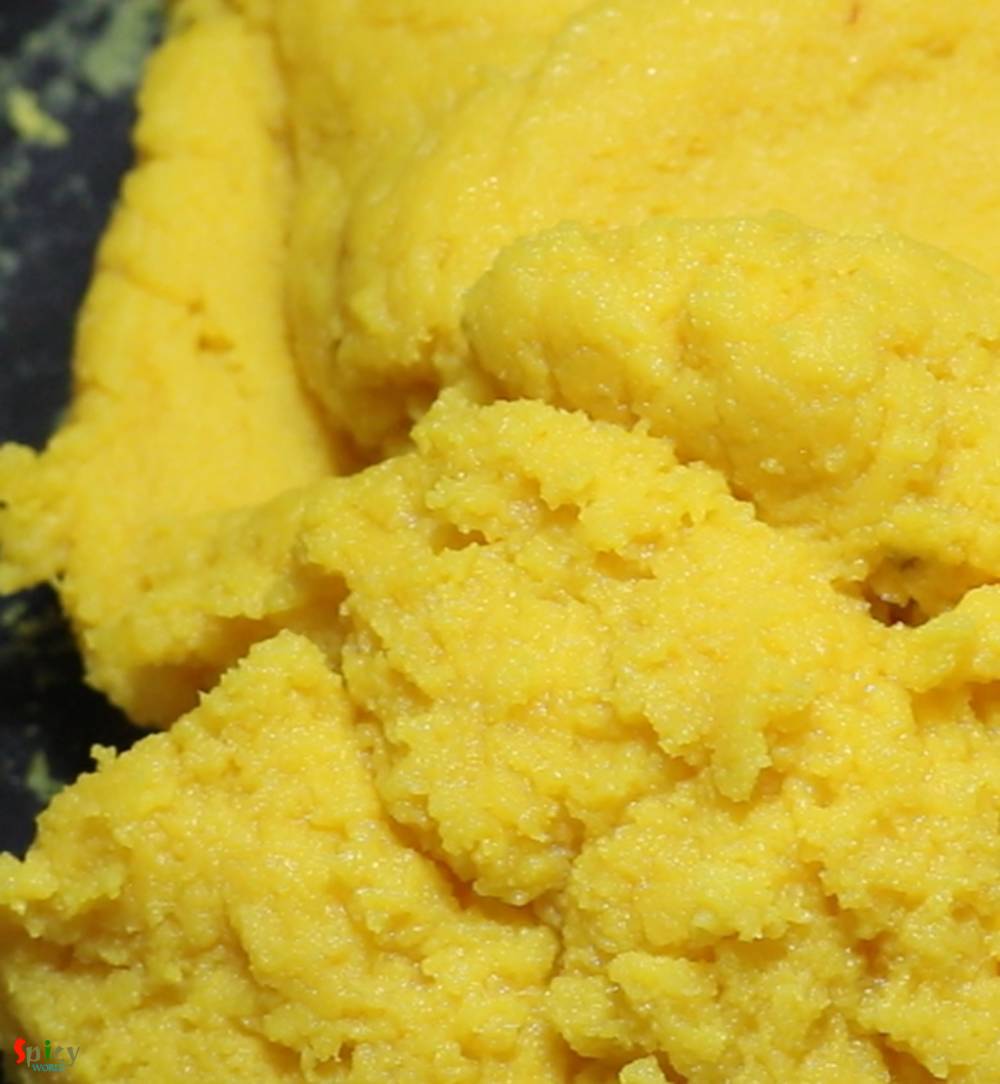 After few minutes, take the mixture out in a plate.
Take a small lemon size portion from the mixture and start rolling within your palm. Give it any shape of your choice.
You will get 10-12 medium sized Sandesh. Garnish them with chopped pistachio.