Put the chicken pieces with 2 cups of water, crushed garlic, 4 cloves, black peppercorns and some salt. Cook this until chicken becomes soft.
Separate the chicken pieces from the stock. Keep the stock aside.
Shred the boiled chicken with forks or hand and discard the bones.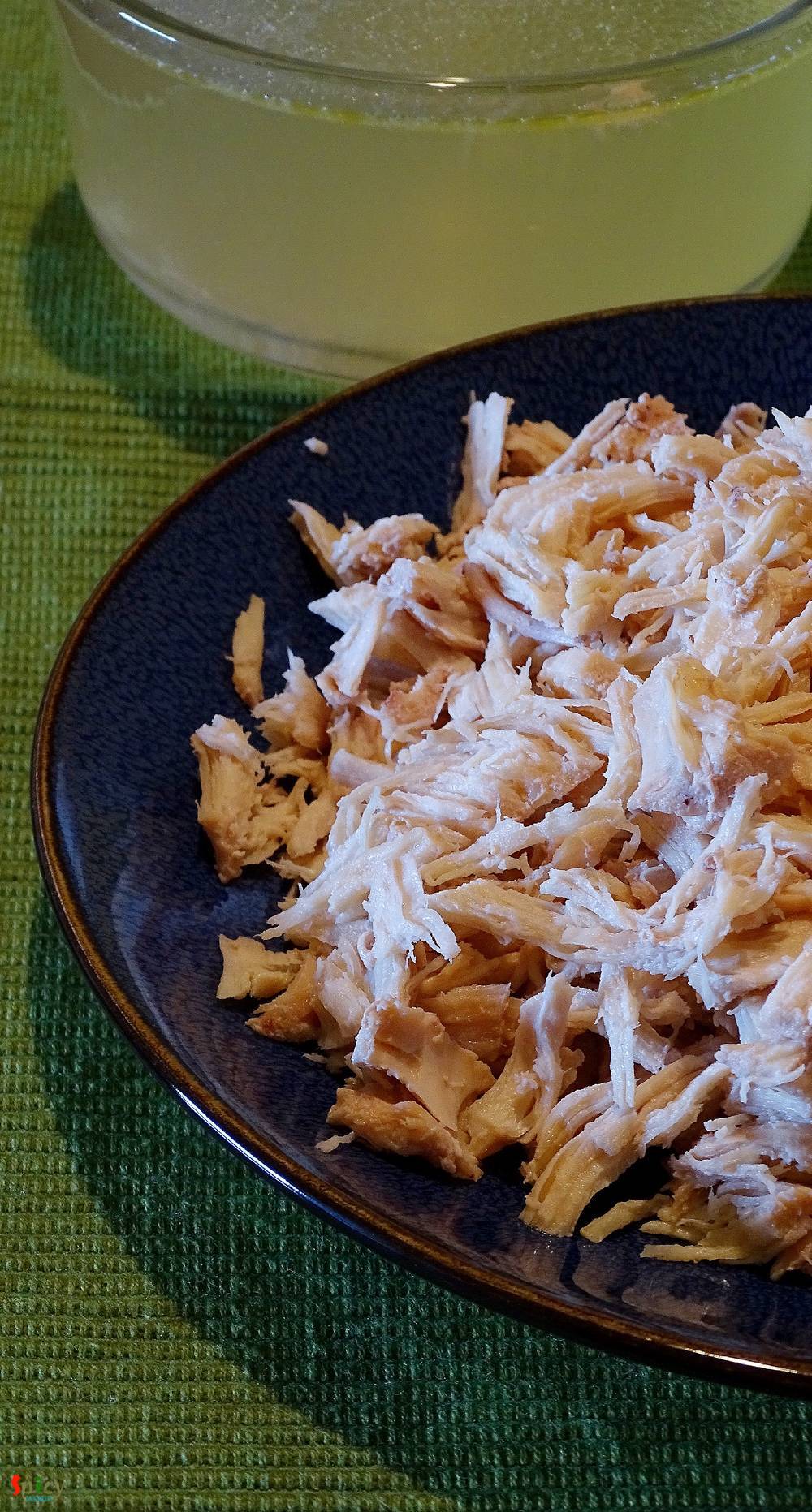 Heat oil in a pan and add all the whole spices. Saute for few seconds.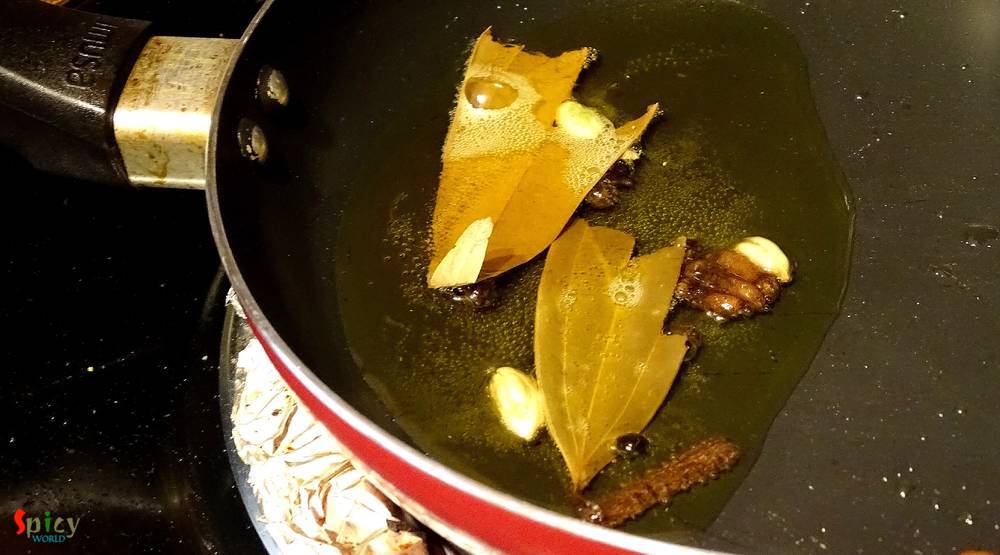 Fry the onion with some salt until becomes golden in color.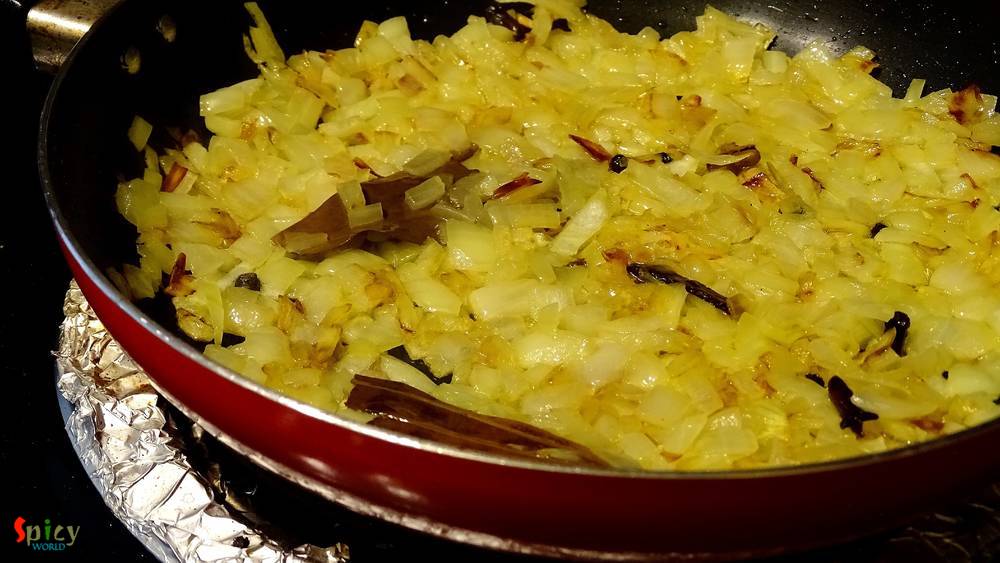 Then add chopped tomato, some sugar, ginger and garlic paste. Cook for 5 minutes.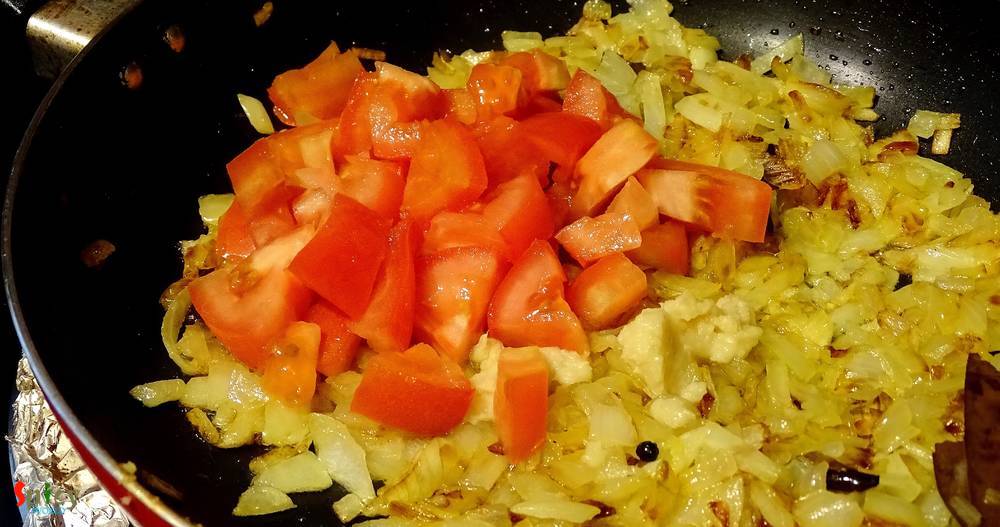 Add all the spice powder except garam masala. Mix well for 2 - 3 minutes.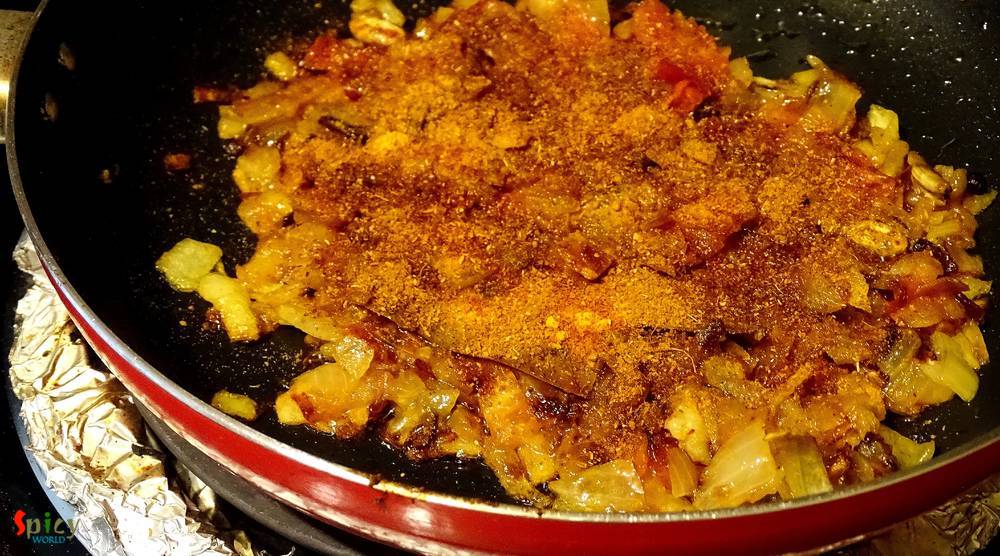 Now add the shreded chicken and salt. Mix well.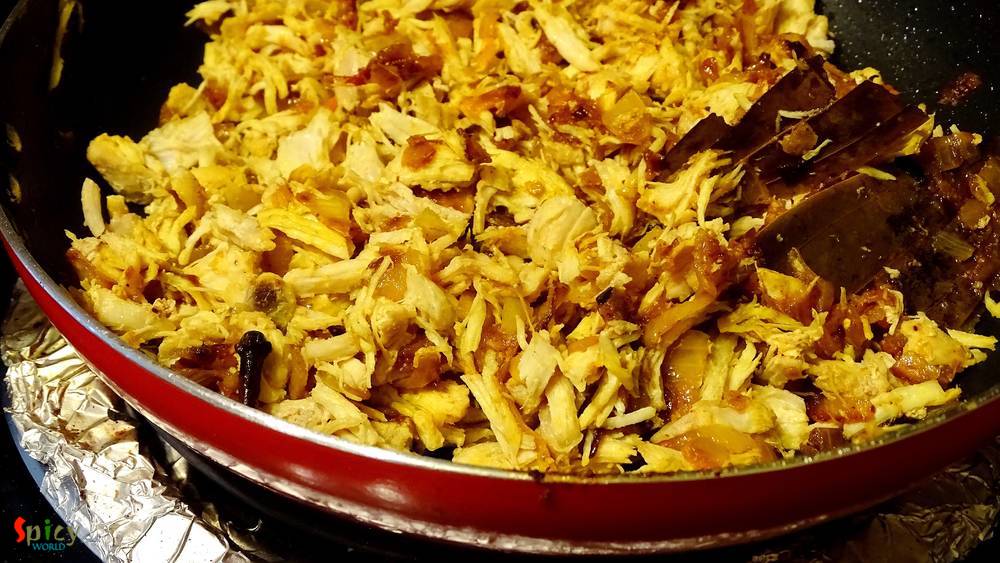 Pour the stock and cook for 10 minutes.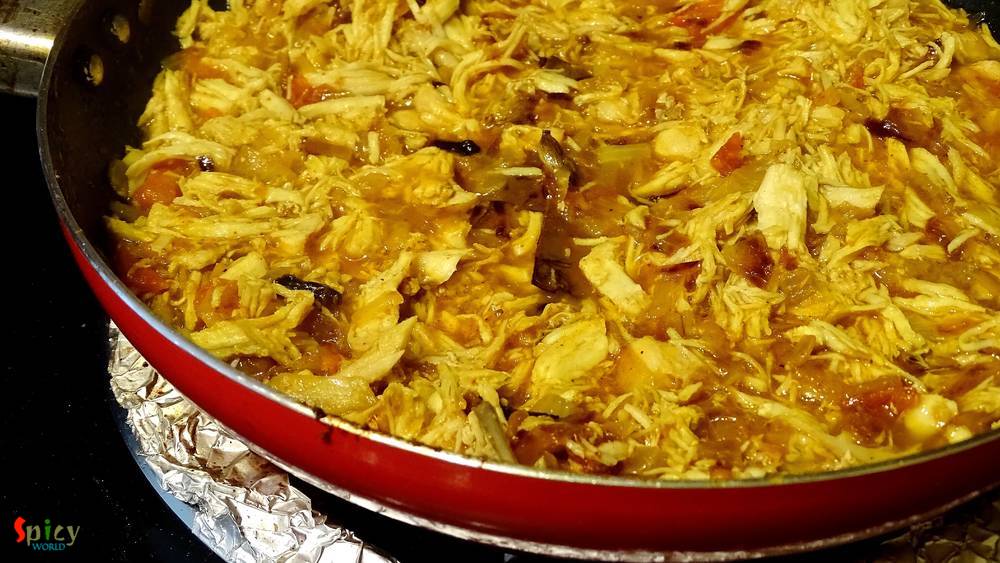 Then add some dry fenugreek leaves and cream. Mix well.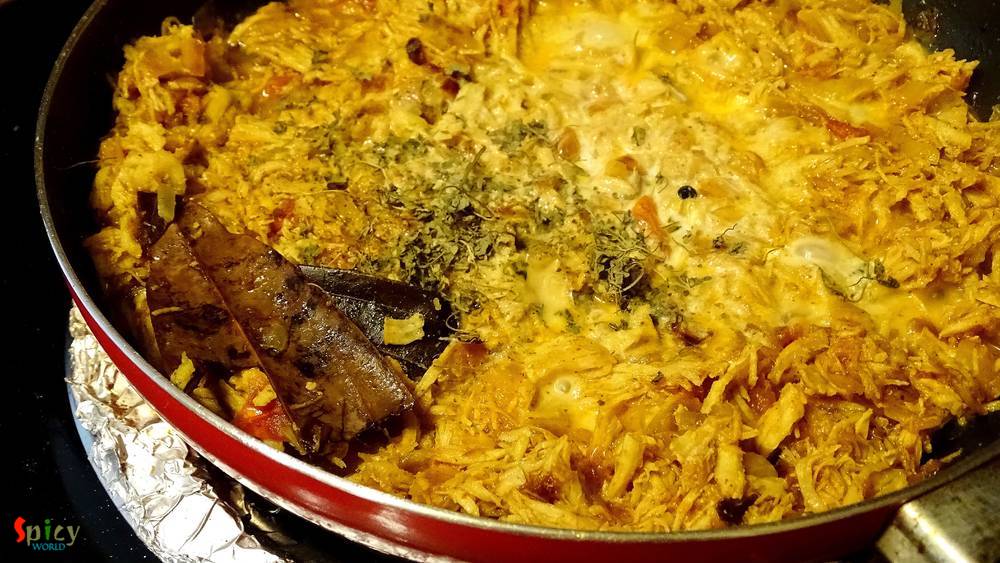 Lastly add garam masala and butter to it. Cover the pan and turn off the heat.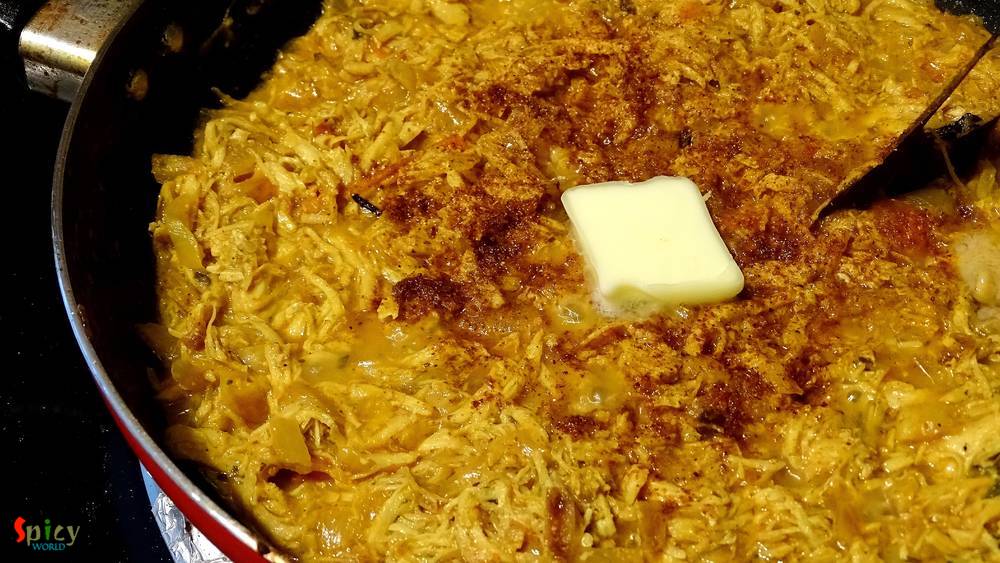 Let it rest for 5 minutes and then garnish it with boiled egg.