Put chicken cubes, salt, 1 Tablespoon of lemon juice, ginger + garlic paste and 1 Teaspoon of red chilli powder in a bowl.
Mix well and keep it in fridge for 1 - 2 hours.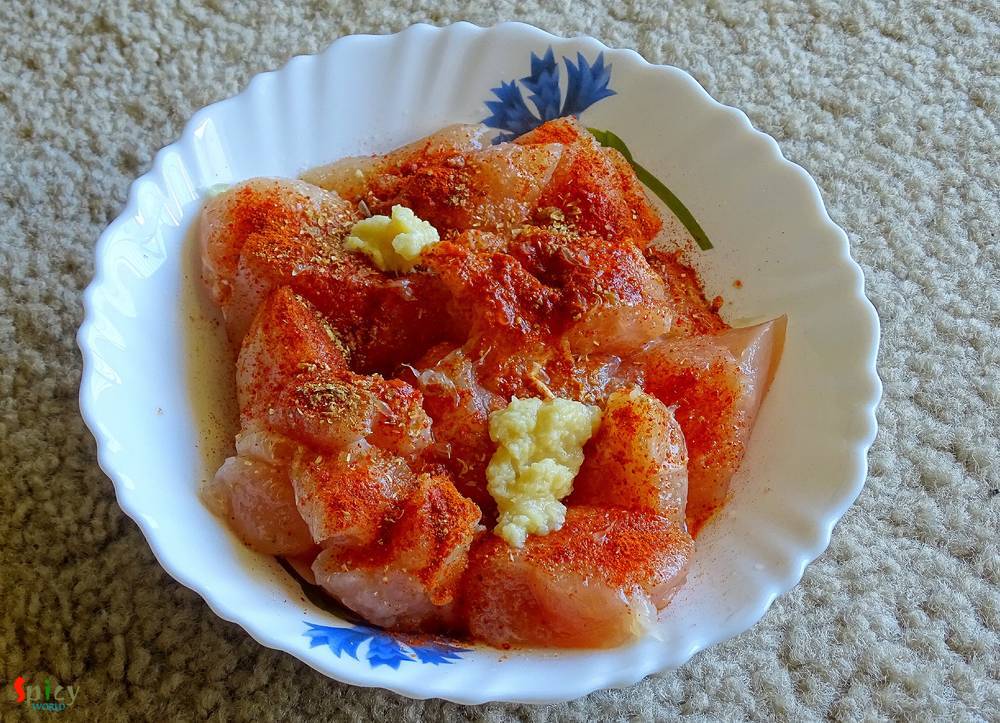 Then add cornflour and an egg to the chicken. Mix well.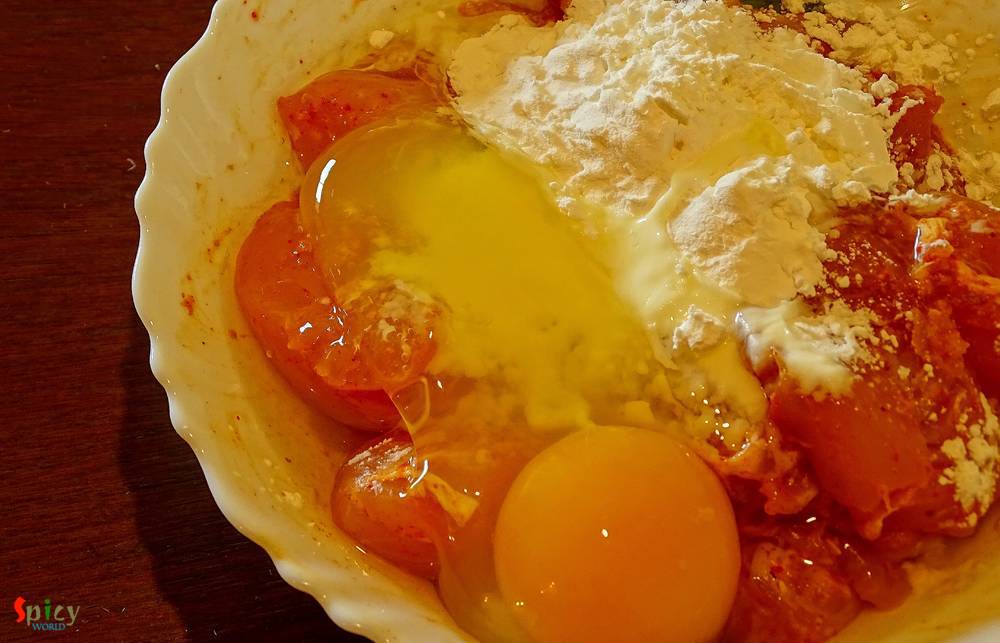 Now fry them one by one in hot oil for 4 - 5 minutes.
Remove them from oil and keep it aside.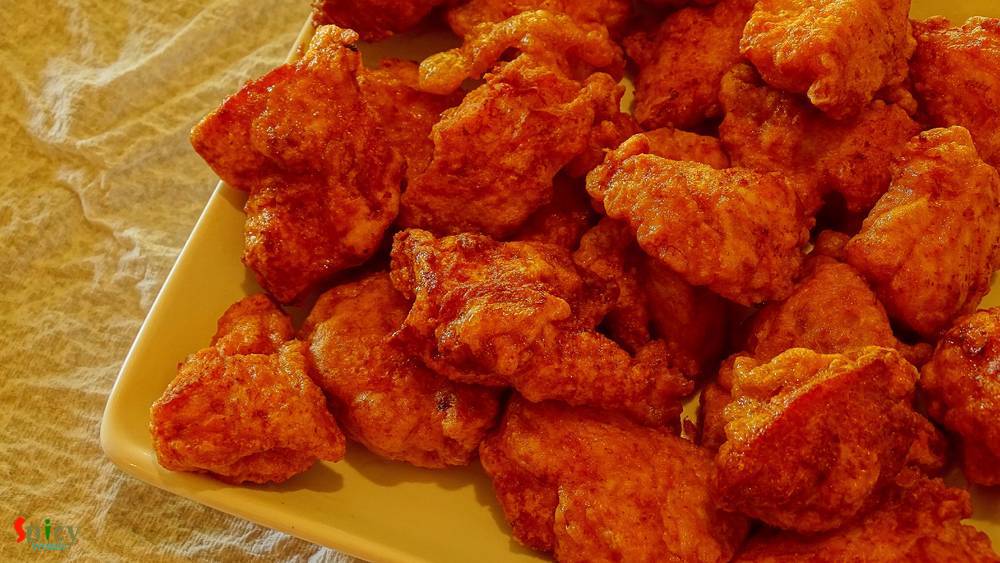 Then heat 2 Tablespoons of that frying oil.
Add cumin and mustard seeds in hot oil.
Then add fresh curry leaves and green chilies. Saute for 30 seconds.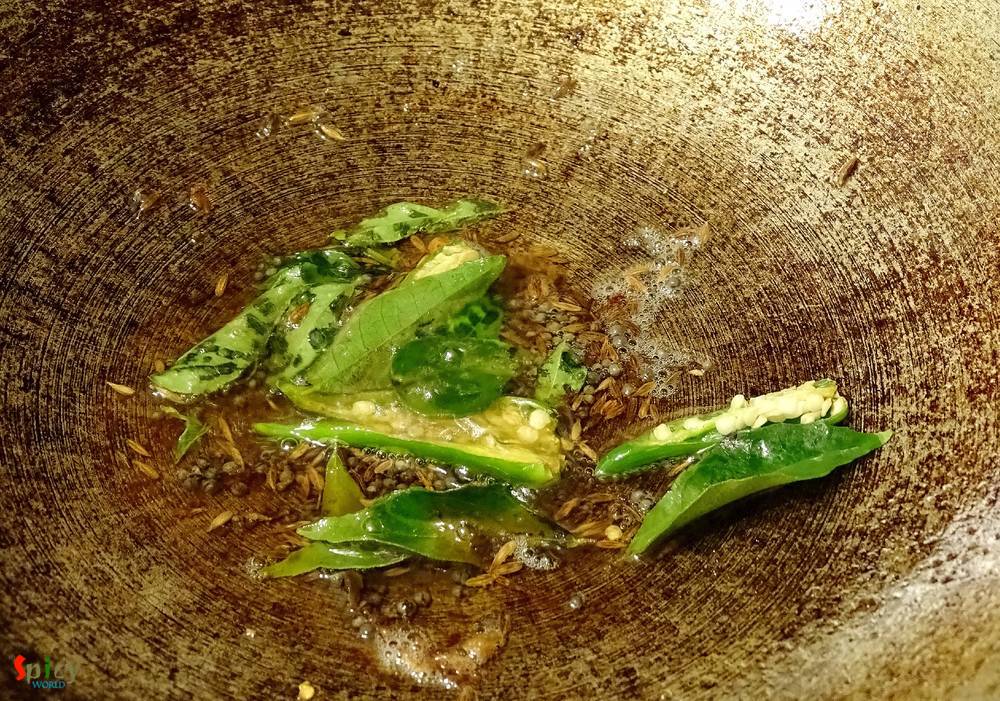 Add chopped ginger and garlic, black pepper powder, chilli sauce, salt, pinch if sugar and remaining red chilli powder.
Mix well.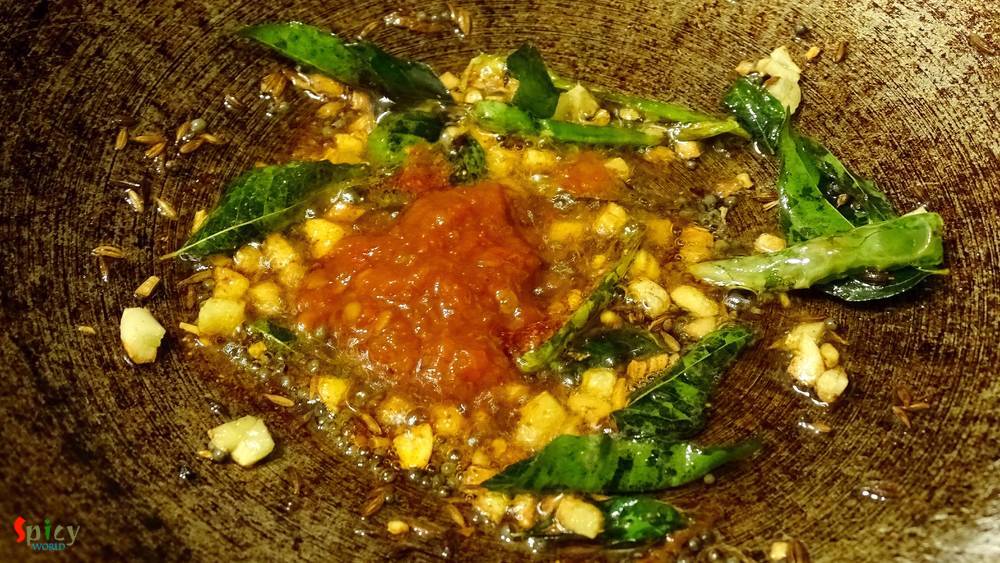 Mix half Teaspoon of cornflour with curd and pour in the sauce.
Mix well for 5 minutes.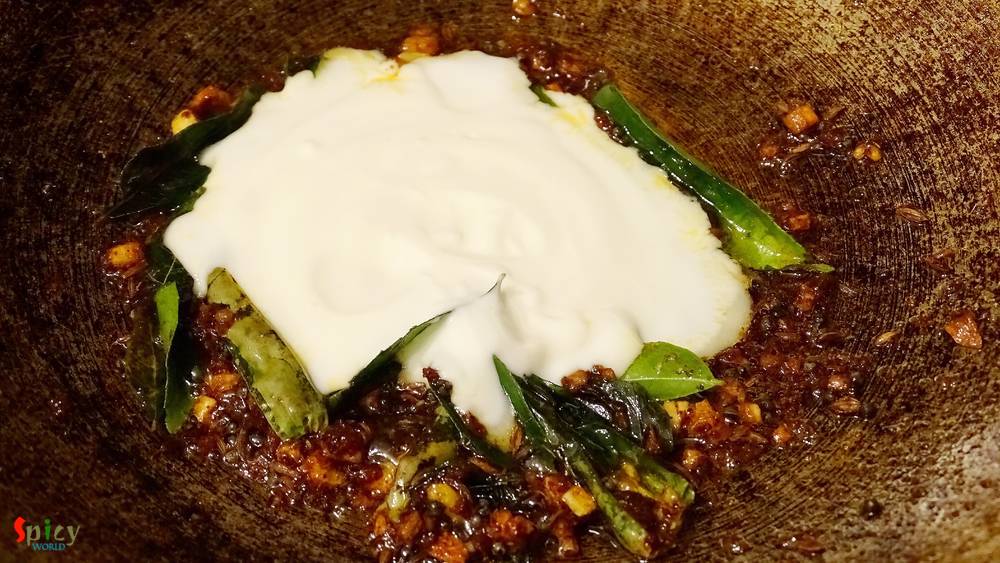 Then add fried chicken cubes. Mix well with the sauce in high flame for 3 minutes.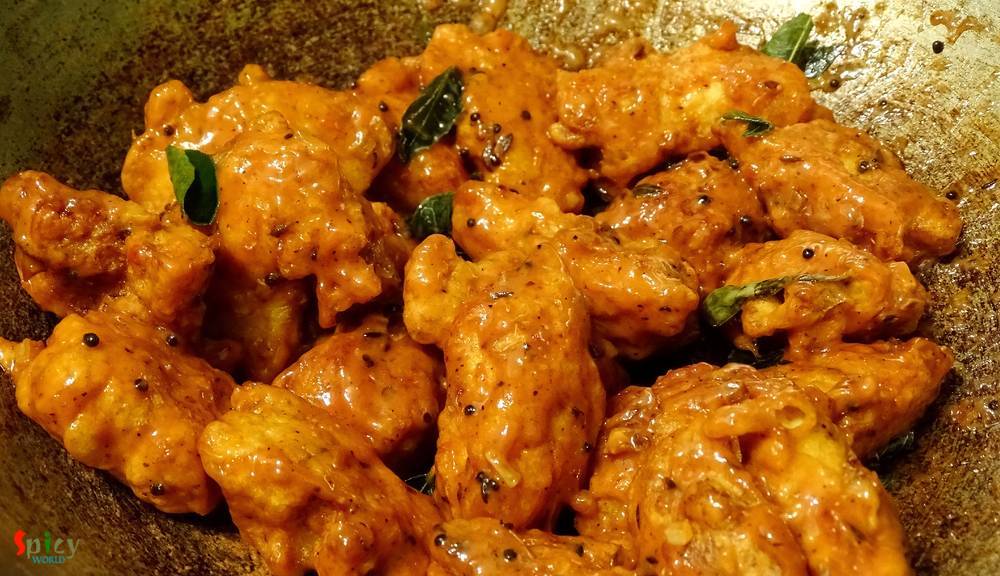 Lastly add some lemon juice and serve.