Add ginger garlic paste, salt, pepper powder, red chili powder, roasted cumin and coriander powder to the washed boneless chicken pieces.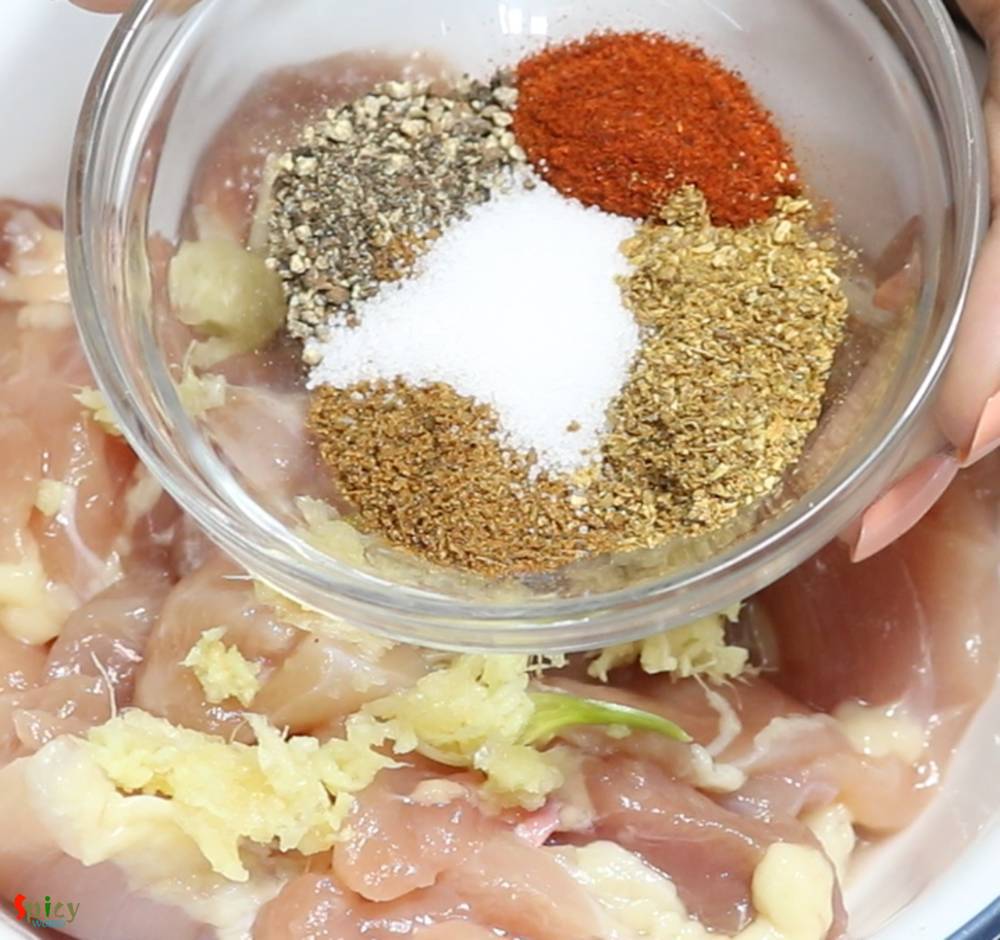 Then add lemon juice and 1 tbsp of soy sauce. Mix well and keep aside for 2 hours.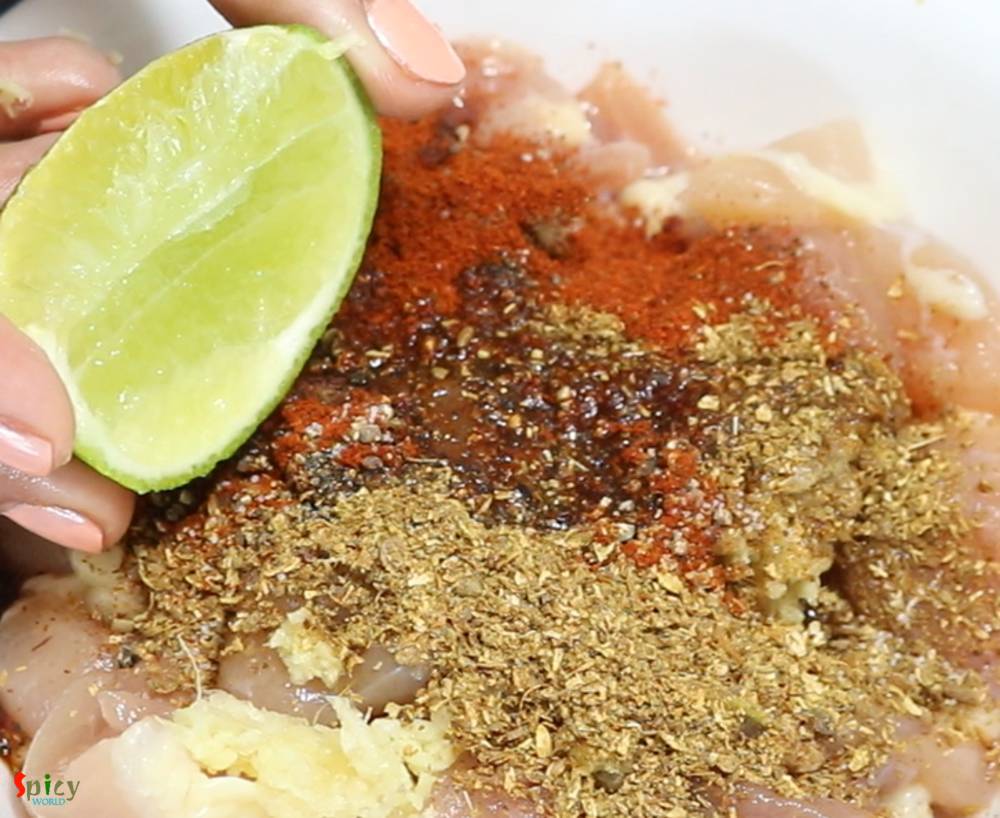 Then add 1 egg to the chicken, mix well.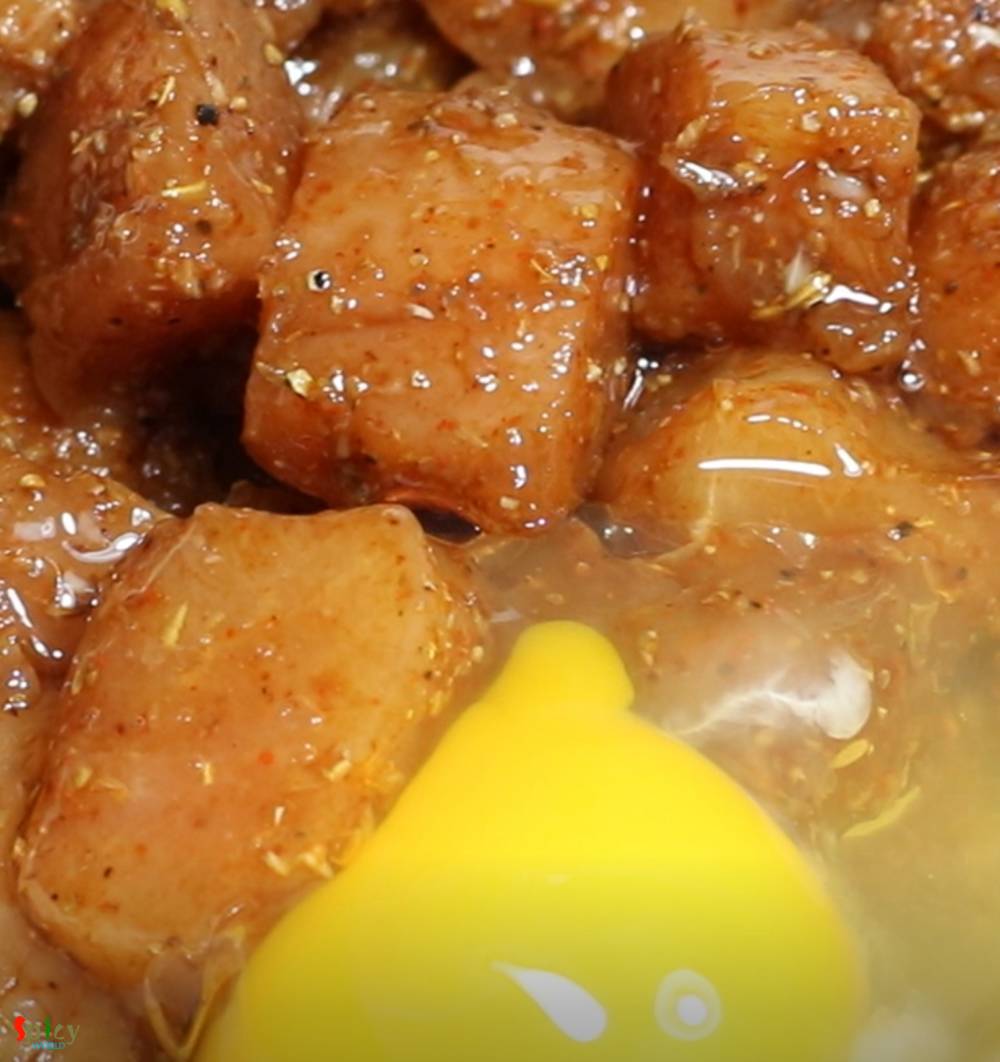 In another plate, mix little salt and pepper powder to all purpose flour.
Now add one chicken into the dry flour, coat well and keep aside.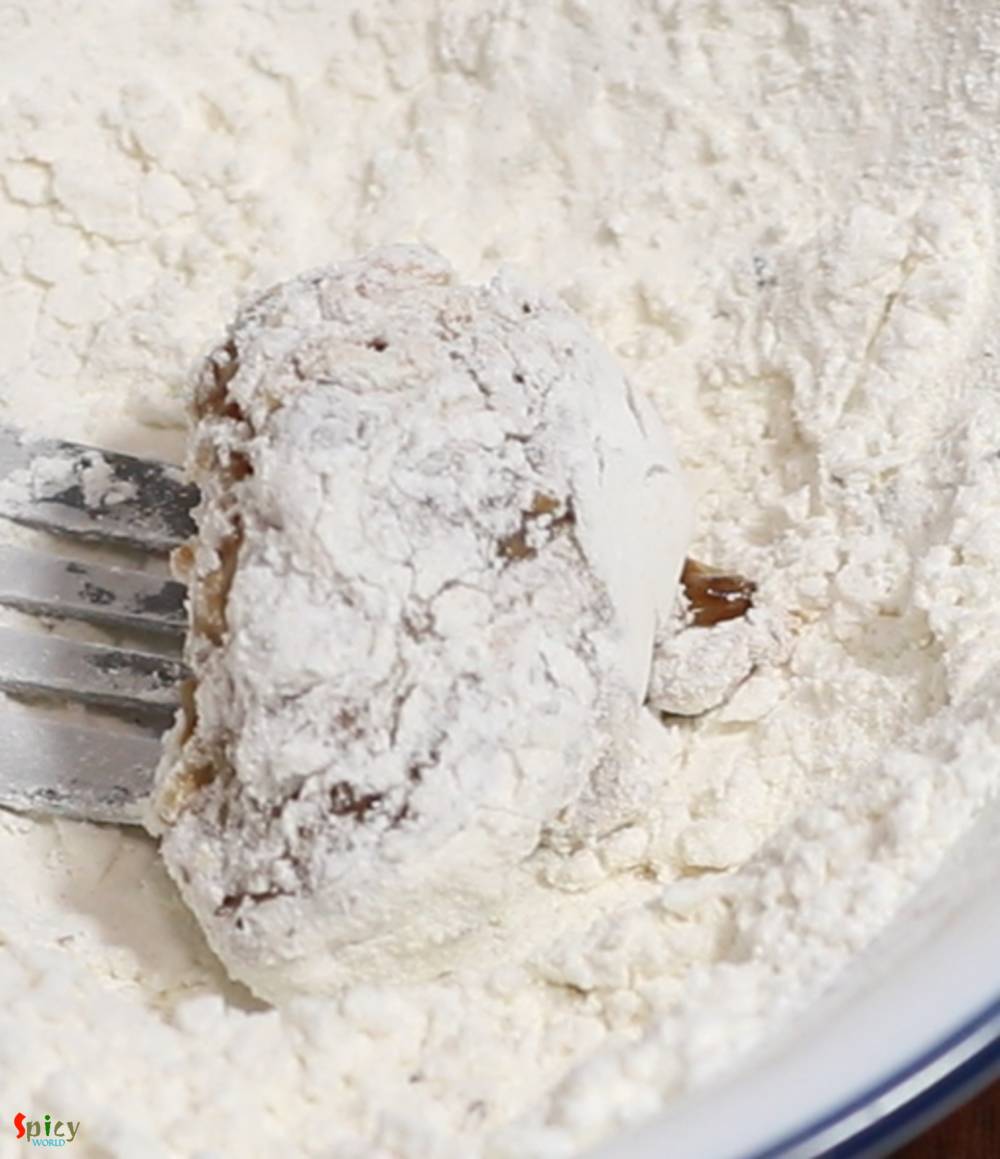 Do the same with rest of the chicken.
Fry them in medium hot oil for 3-4 minutes in batches.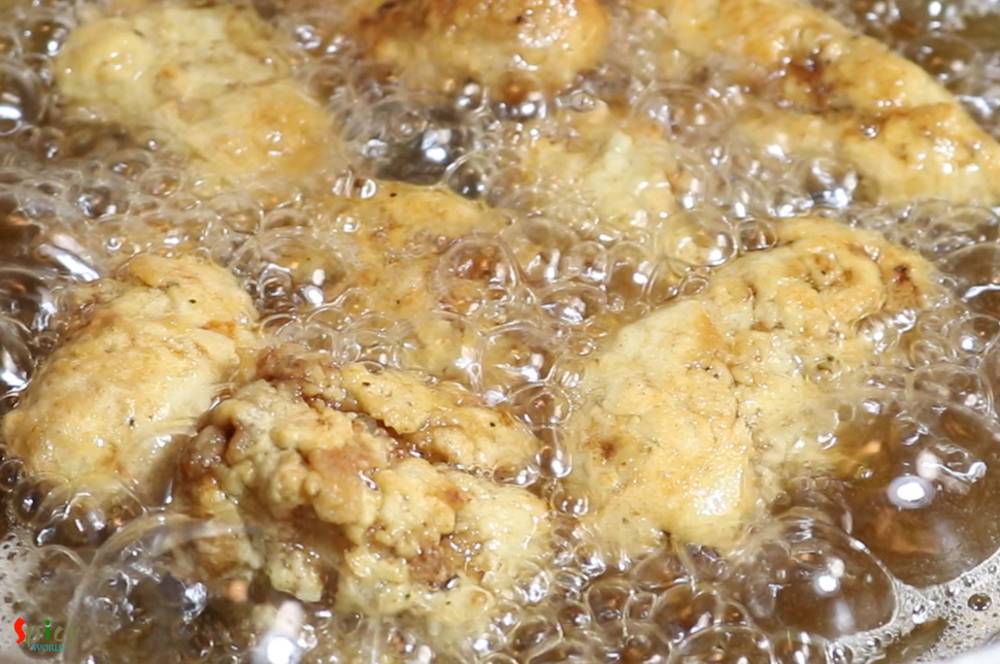 Put 5-6 at a time. Do not fry them for long otherwise chicken will become stiff.
After that take them out from oil.
Heat 2-3 Tablespoons of oil in another pan. I will recommend you to use that oil in which you have fried the chicken.
Saute chopped ginger and garlic for few seconds.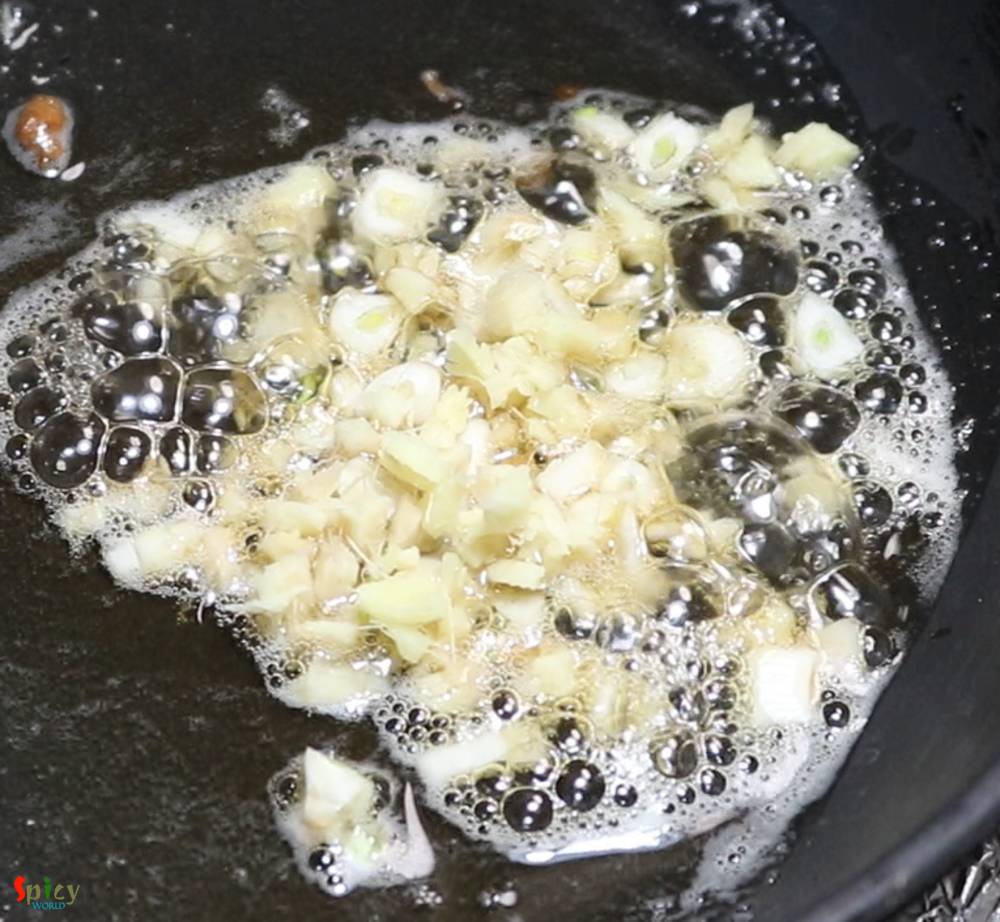 Now add green chilies and curry leaves. Fry for 2 minutes.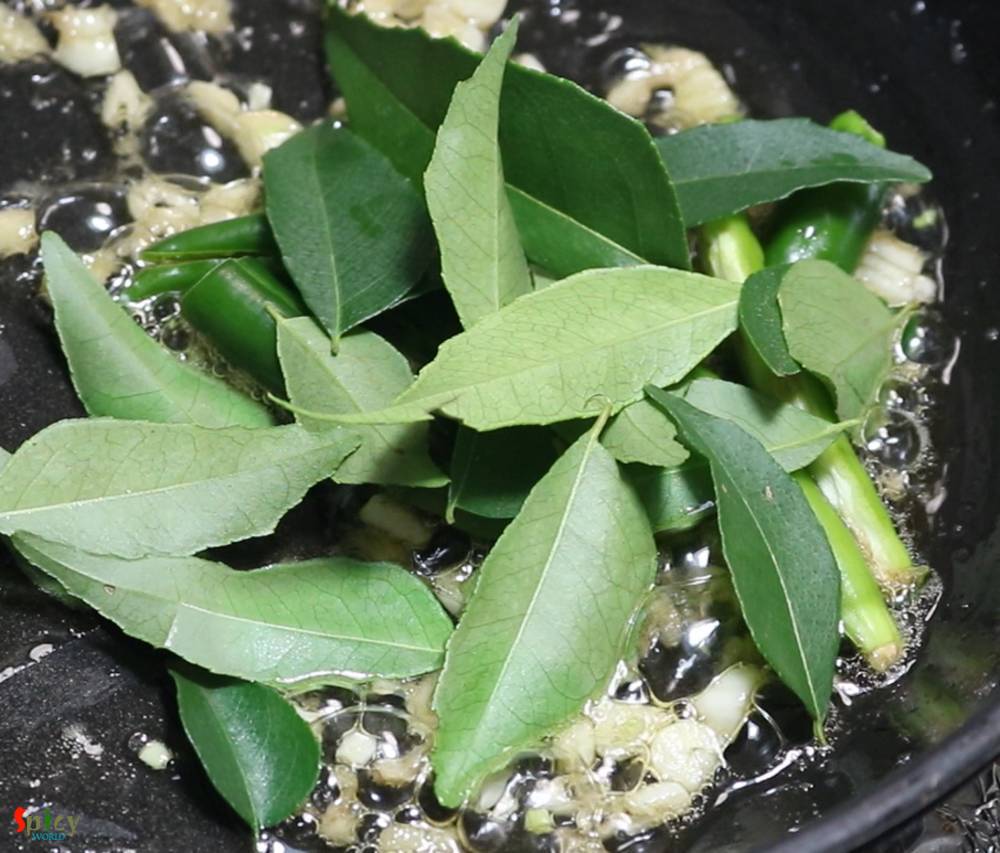 Add all of the 3 sauces, mix well for 2 minutes on medium flame.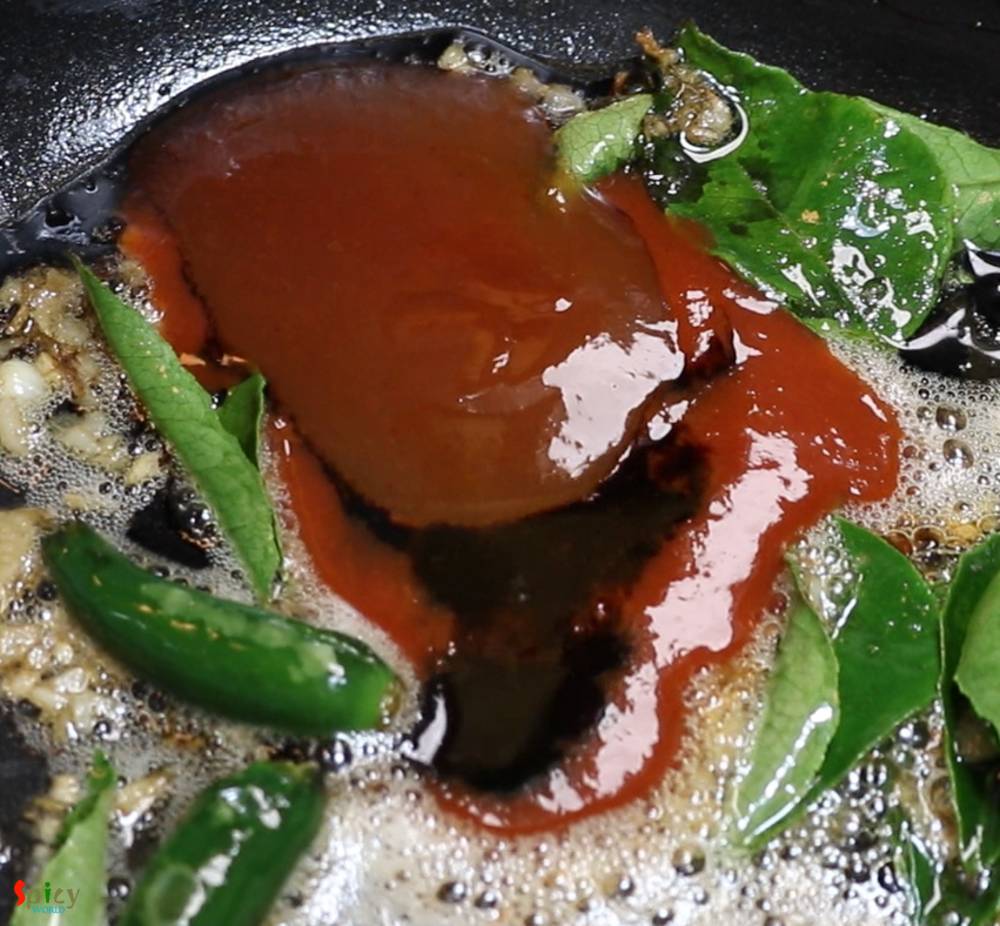 Next add the water, cook another 2-3 minutes.
Then add the fried chicken and mix well with the sauce.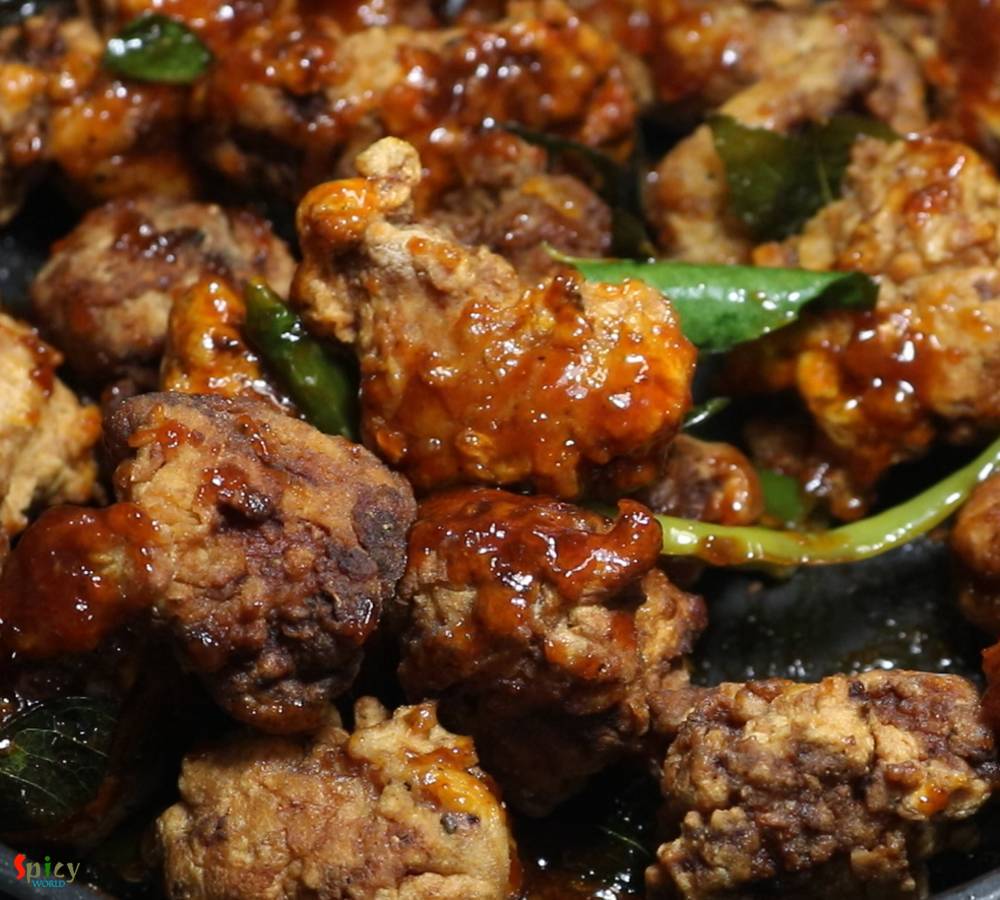 Do not cook long, otherwise chicken will become soggy. Couple of minutes will be good enough. Then turn off the heat and serve hot.