First make a smooth paste out of tomatoes, ginger and garlic with the help of little water.
Then keep it aside for later use.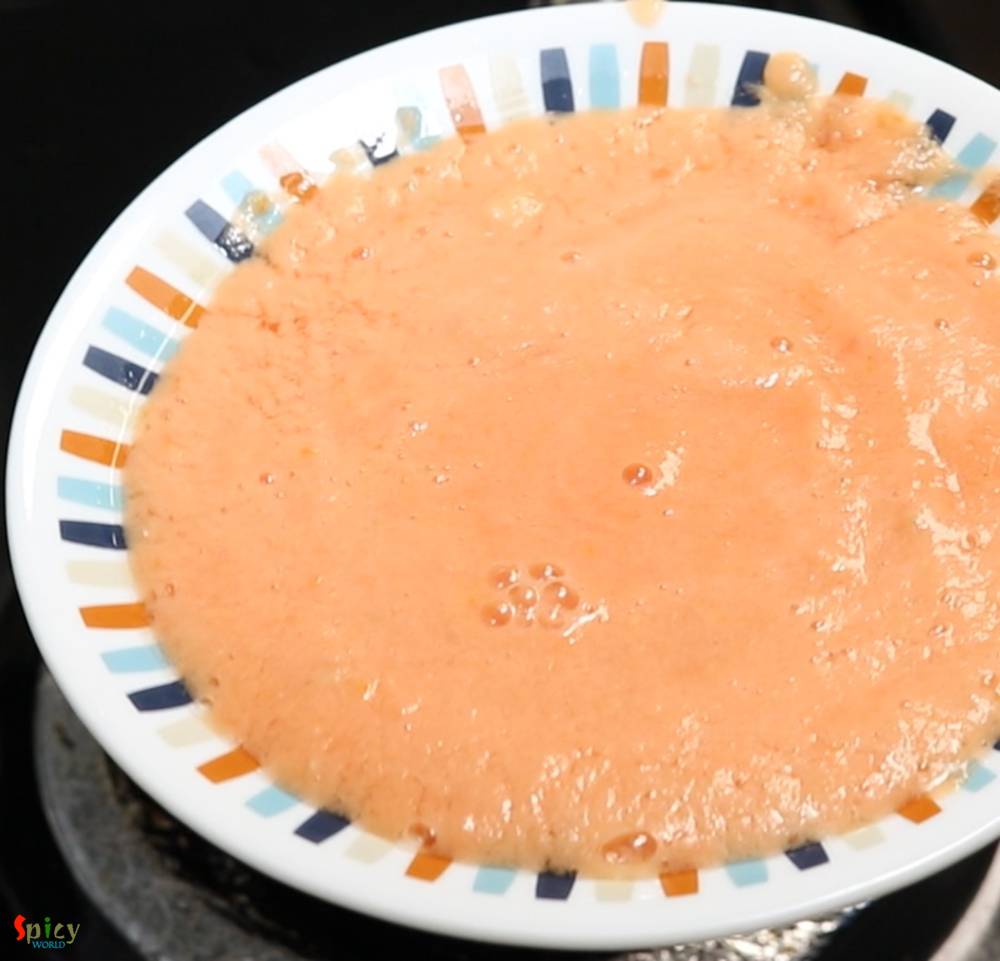 Drop very carefully the eggs in boiling water and boil for exactly 7 minutes.
Then immediately put the eggs under cold water. This way the eggs will remain perfectly soft, not too hard.
After sprinkle some salt, little turmeric and red chili powder all over the boiled eggs and raw potatoes.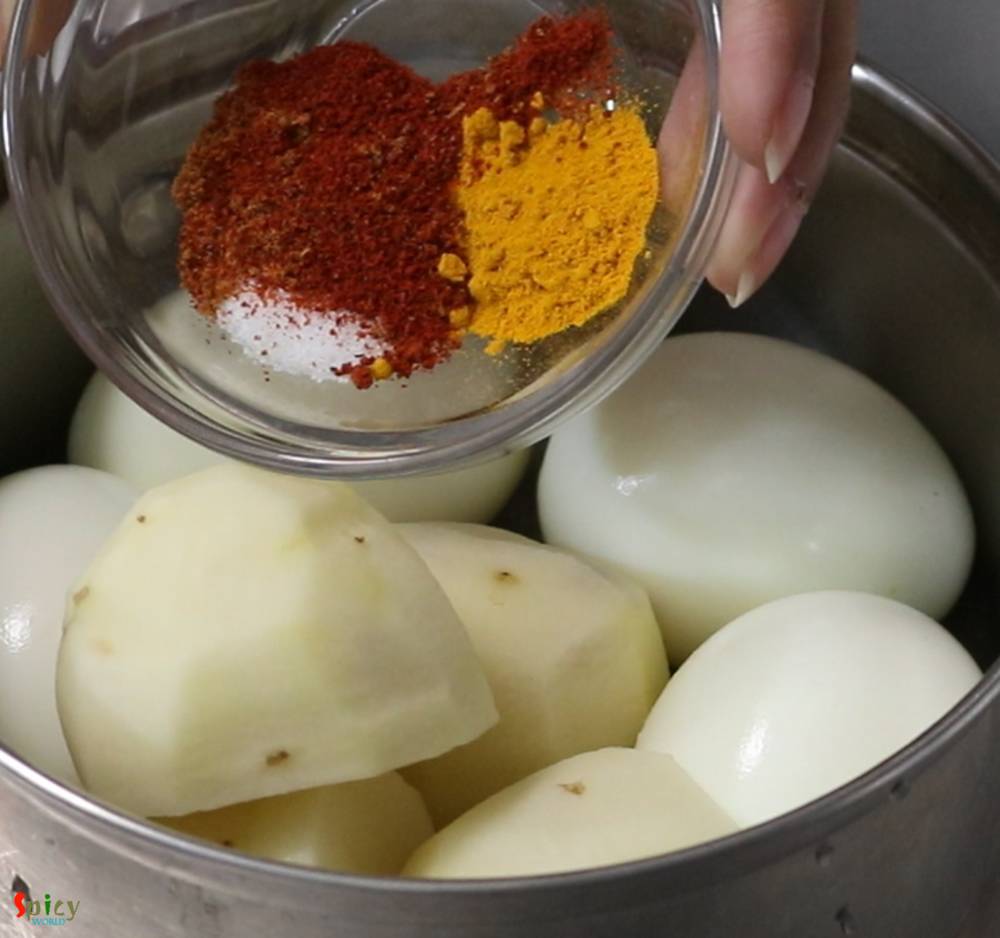 Rub them well with the spices and keep aside for 5 minutes.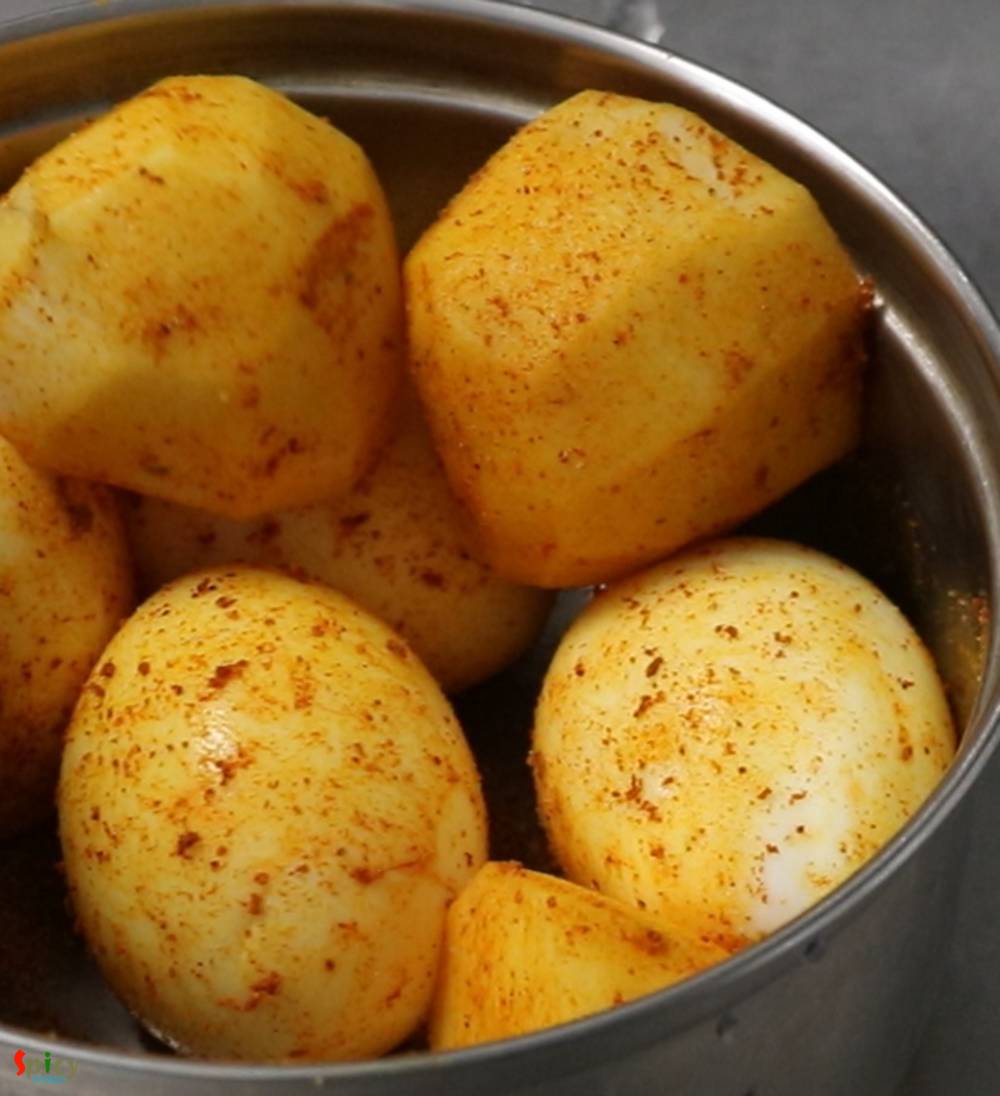 Now heat mustard oil in pan.
First add the eggs and fry on medium flame for 2-3 minutes. Then remove them from oil.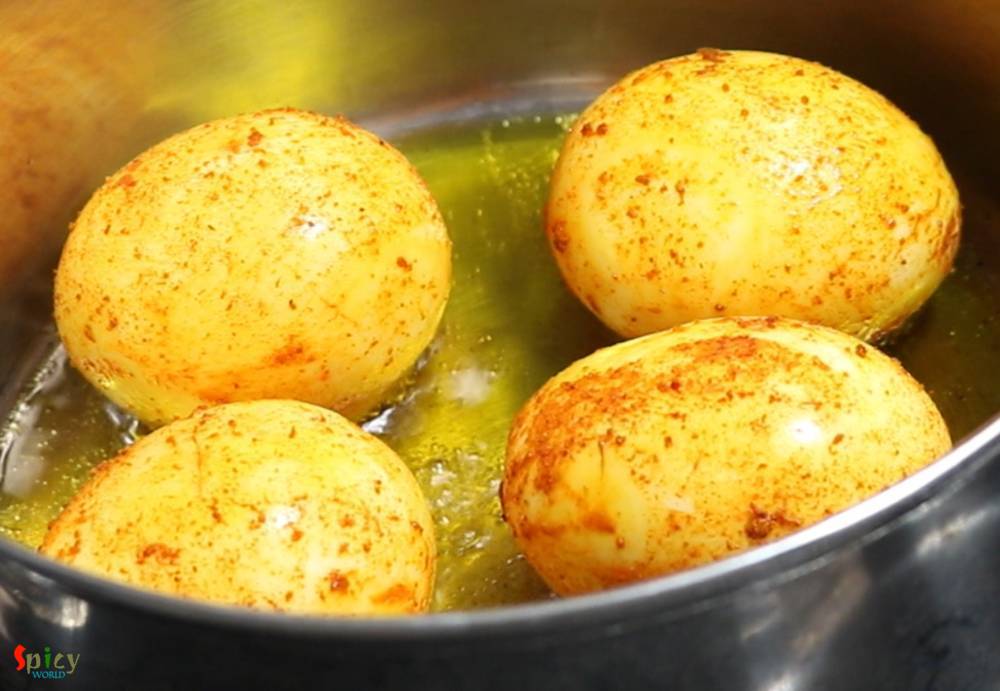 Next add the potatoes and fry for 3 minutes. Then remove them from oil.
Now in that same oil add all of the whole spices. Saute for few seconds.
Then add chopped onion, fry for 5 minutes on medium flame.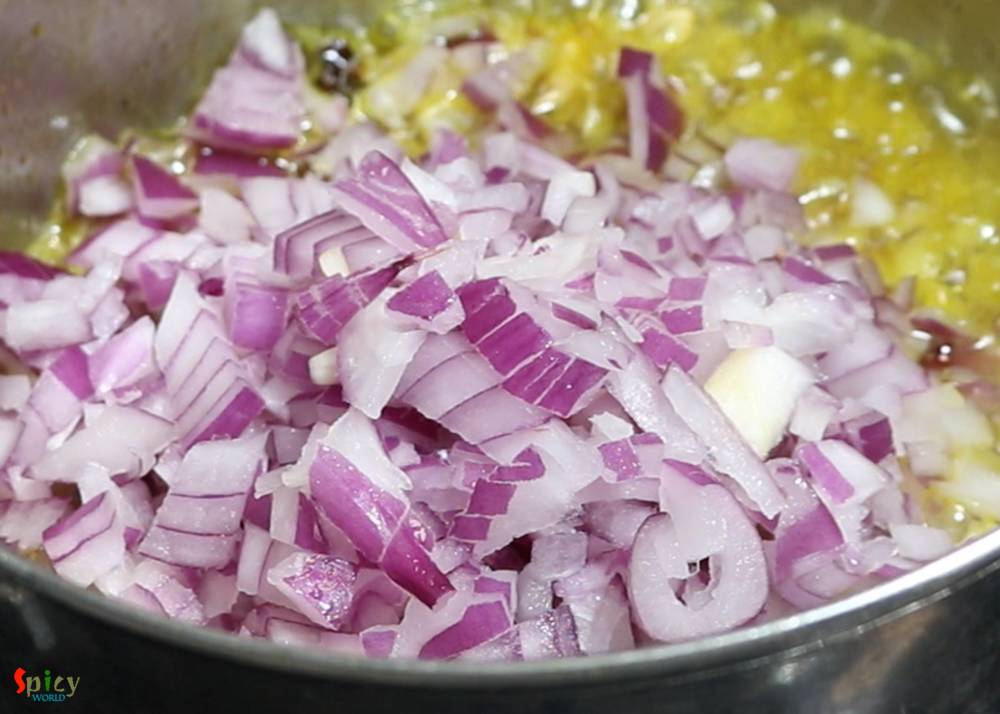 Then add the above mentioned spice powder, mix well for 2 minutes.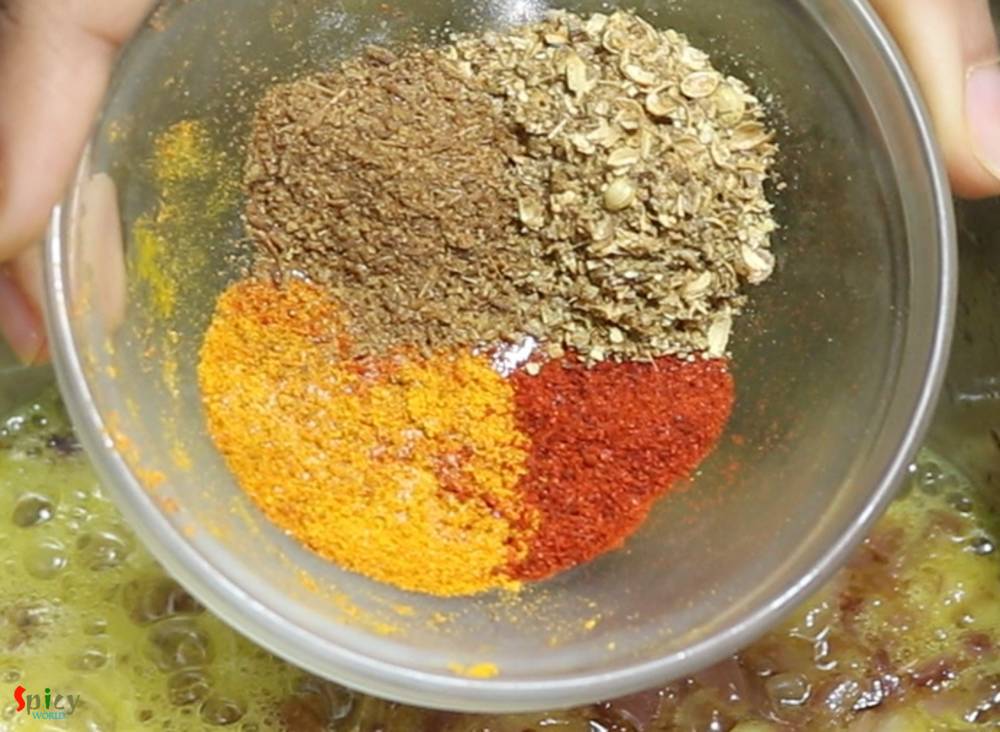 Now add the tomato, ginger, garlic paste. Cook for 5 minutes. For seasoning, add salt and sugar as per your taste.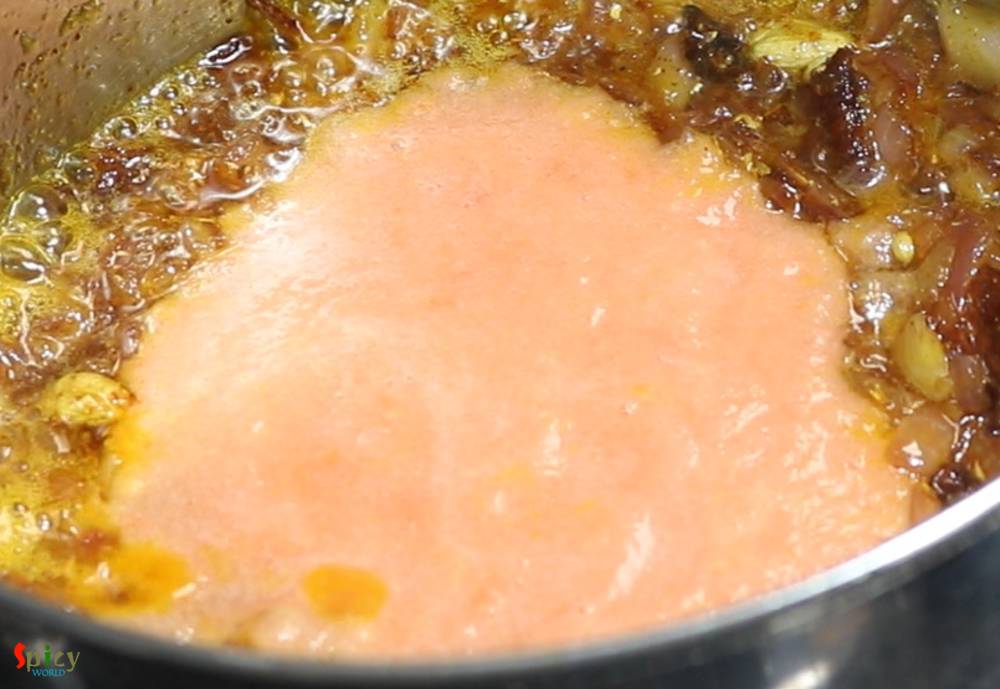 When the oil starts separating, add the fried potatoes. Mix well for 2 minutes.
Then add a cup of hot water and 2 green chilies. Cover the pan and cook until the potatoes become 80% soft.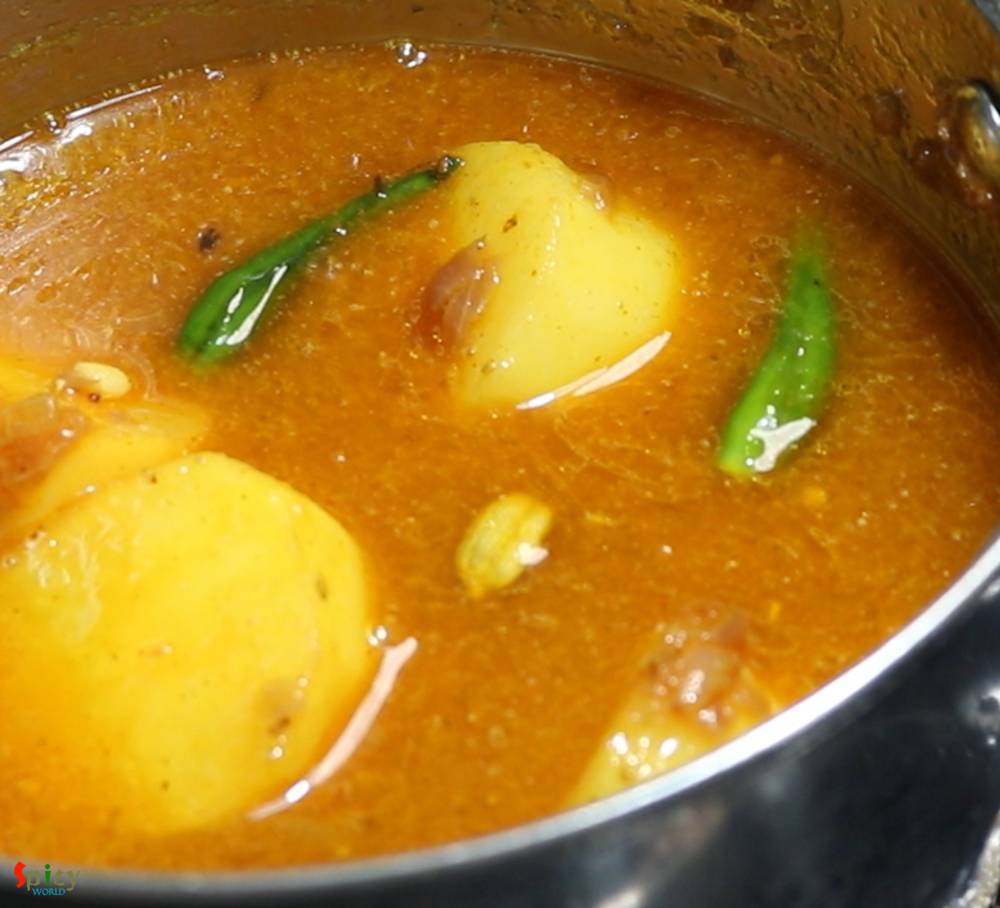 Then add the eggs and cook for 3 minutes.
When the gravy becomes thick and potatoes become fully soft sprinkle some garam masala powder and add a green chili. Mix well.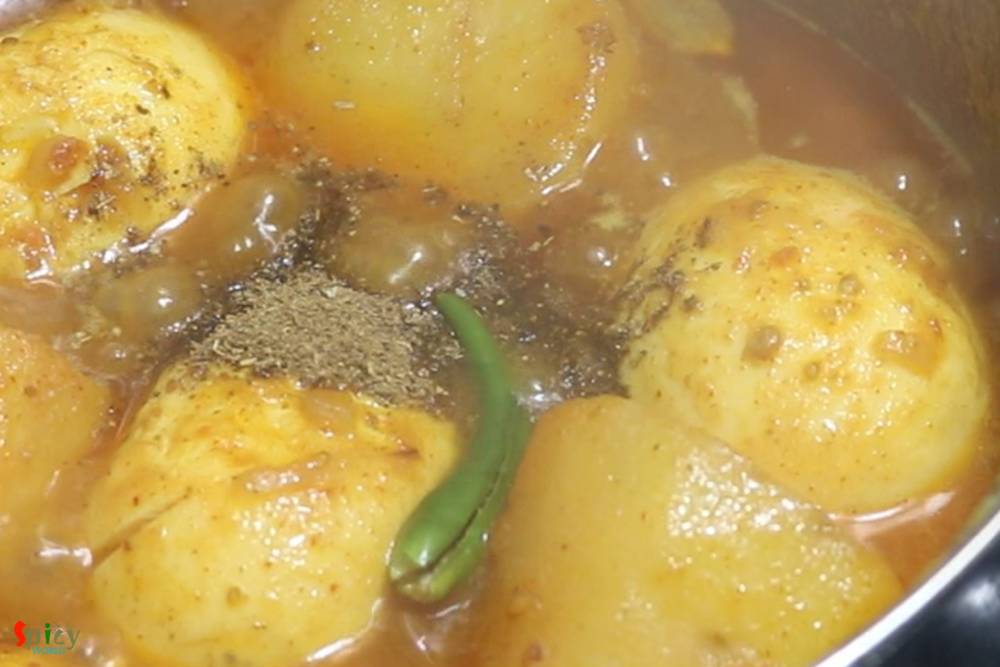 Turn off the heat and let the curry rest for another 10 minutes then serve.