Put chopped onion, ginger, garlic and green chilies with 2 to 3 Teaspoons of water in a blender. Make a smooth paste out of them.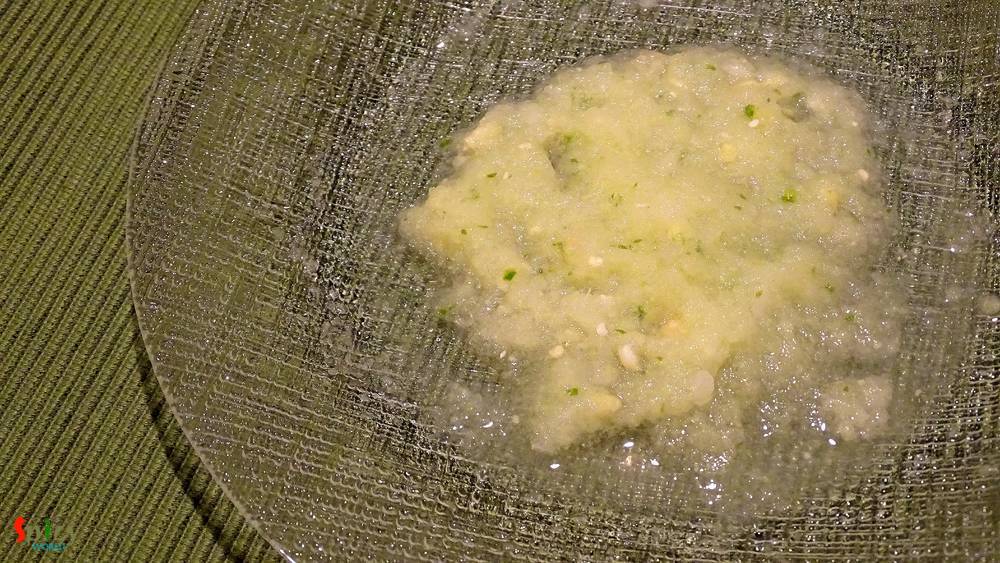 Then add salt, black pepper powder, lemon juice and msg to the paste.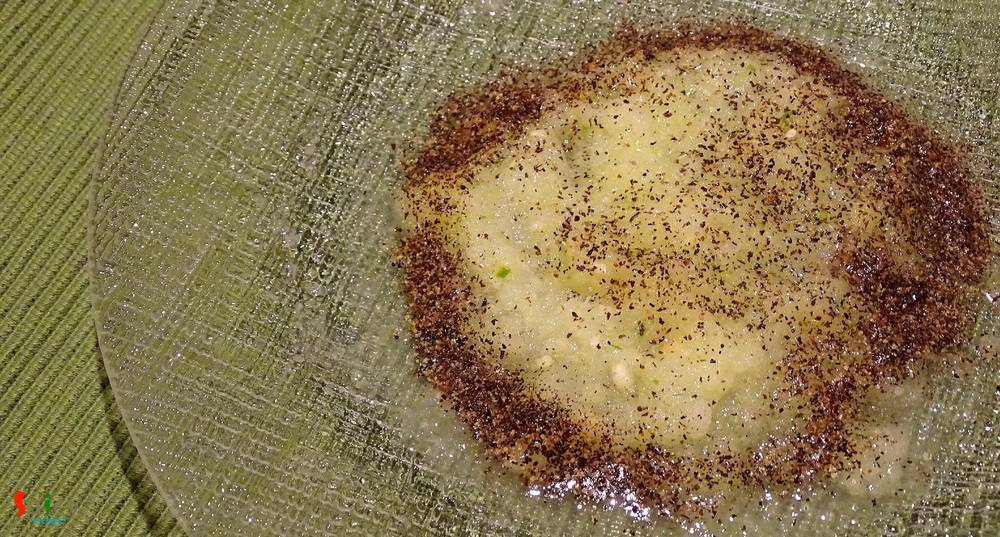 Break an egg, add it to the paste and mix the entire thing very well.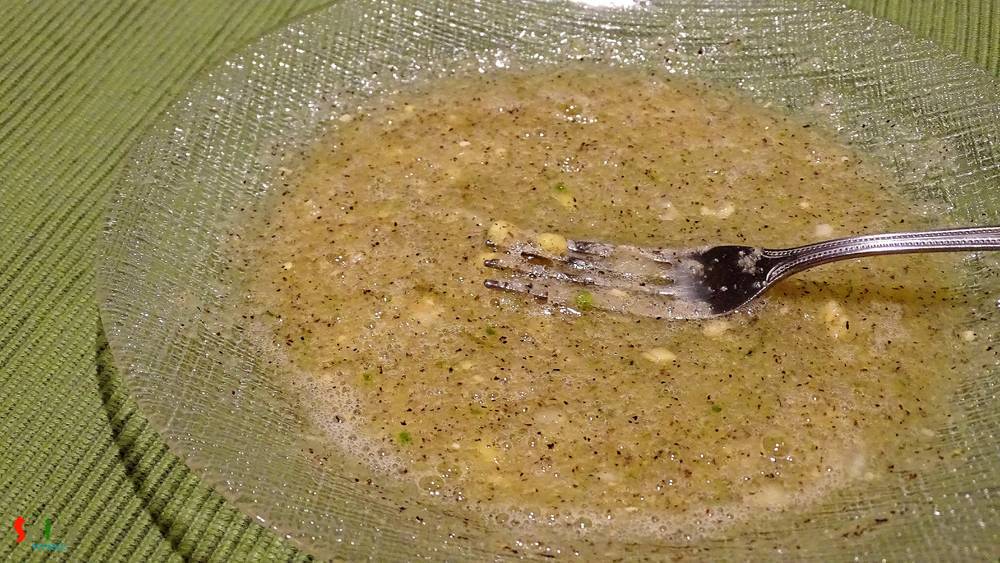 Cut the fillets with a sharp knife to thin strips like fingers.
Then add them to the egg mixture.
Keep them marinated for 30 minutes.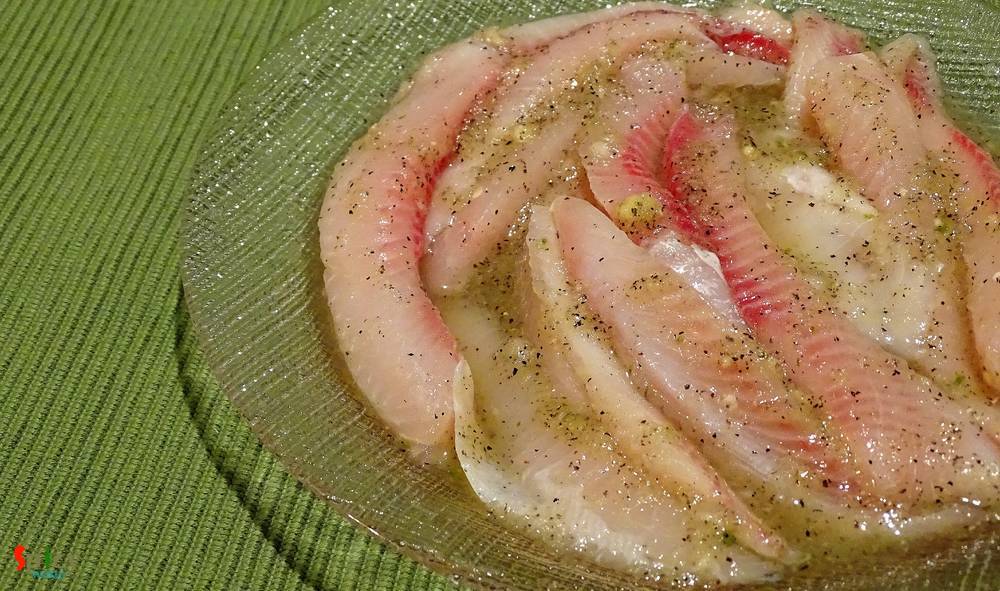 Spread the bread crumbs on a plate.
Roll the fish strips one by one in bread crumbs.
If you like, you can double coat them.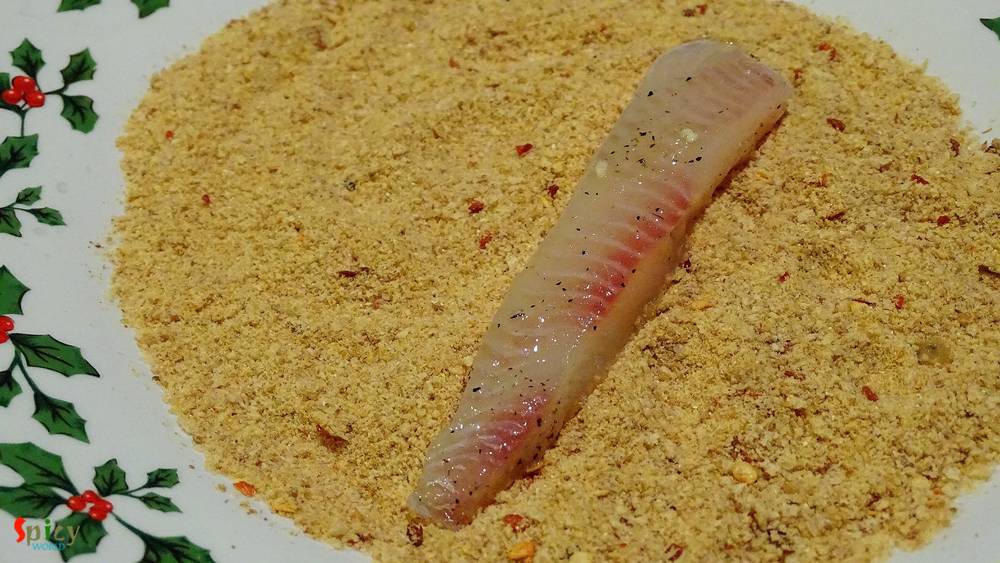 Keep the coated fish strips in fridge for 10-15 minutes.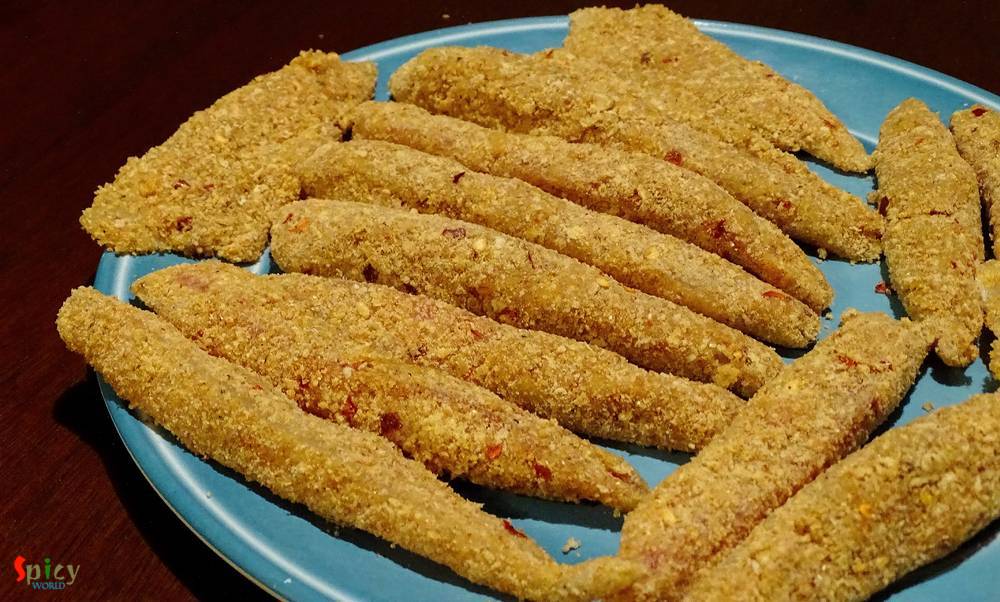 Heat lots of oil in a kadai / pan.
Then fry them golden in color. Don't overcrowd the pan at a time.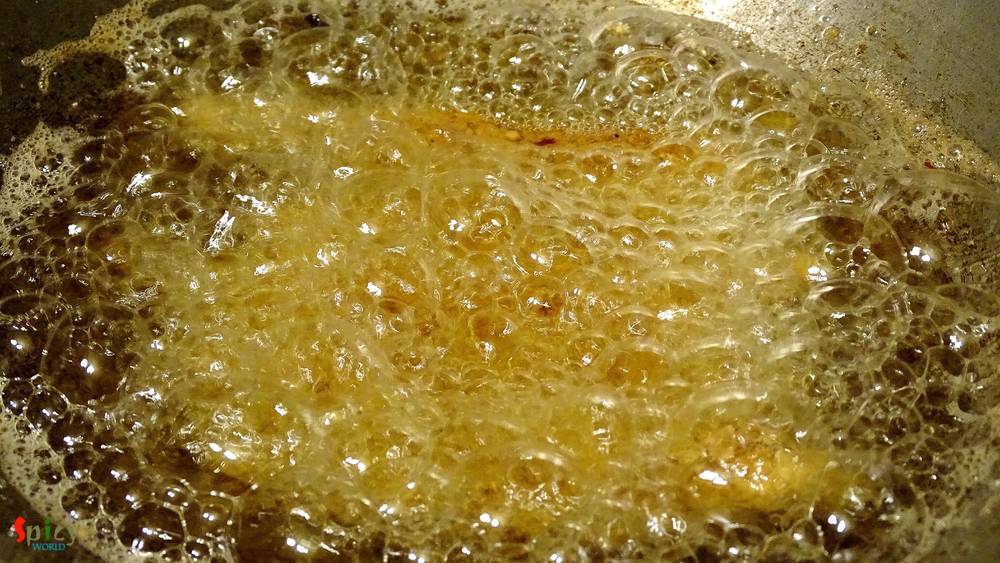 Remove them from oil and sprinkle some chaat masala.