Fry the sliced onion in half cup of oil till golden in color. Then keep it aside.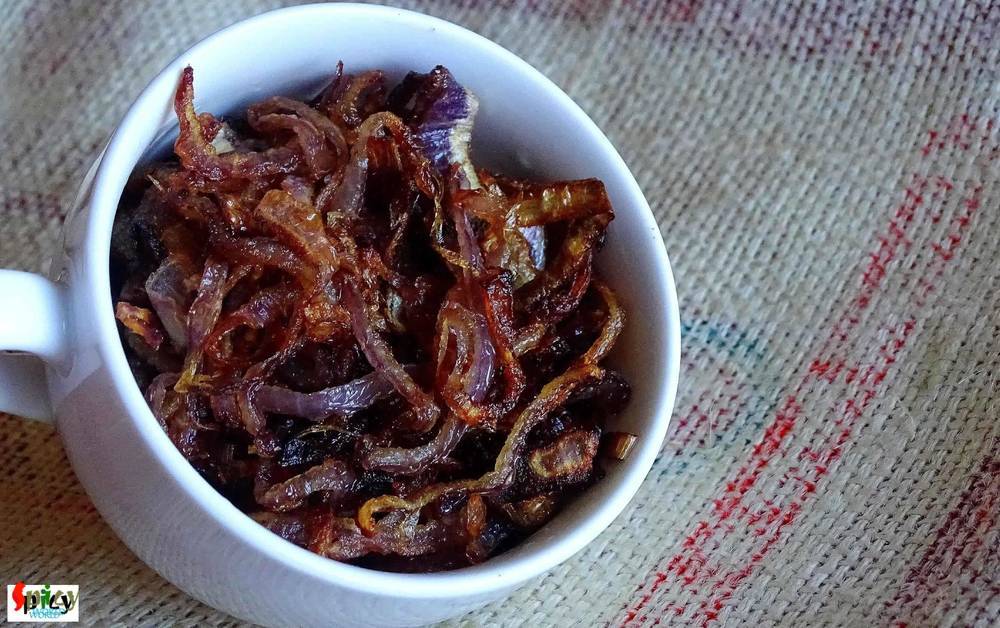 Put the chicken in a mixing bowl with curd, some salt, biriyani masala, red chilli powder, ginger and garlic paste.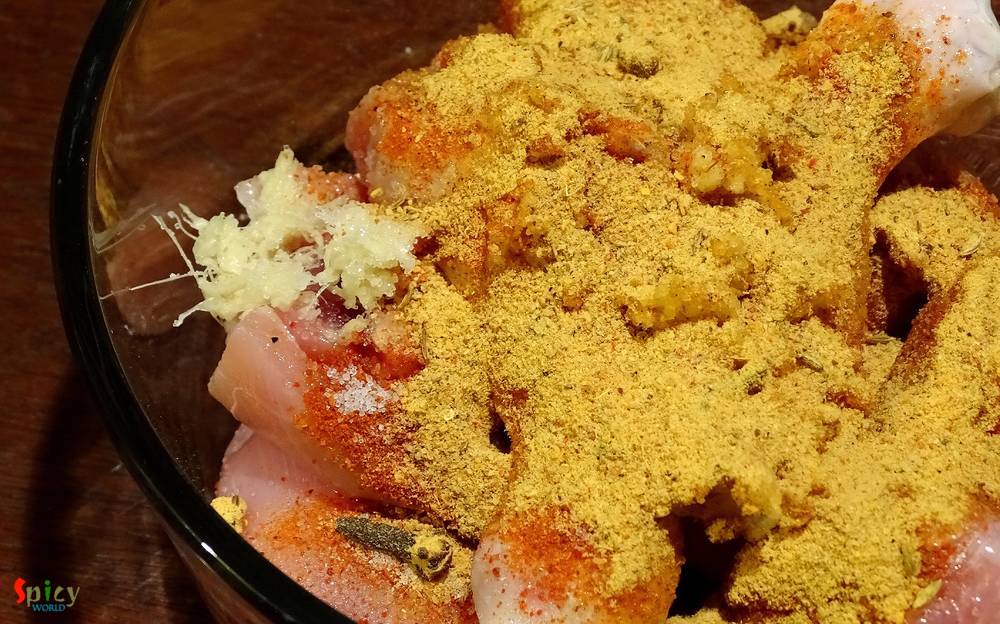 Then add half of the fried onion, half of the mint coriander leaves and 3 Teaspoons of that oil in which you fried the onion.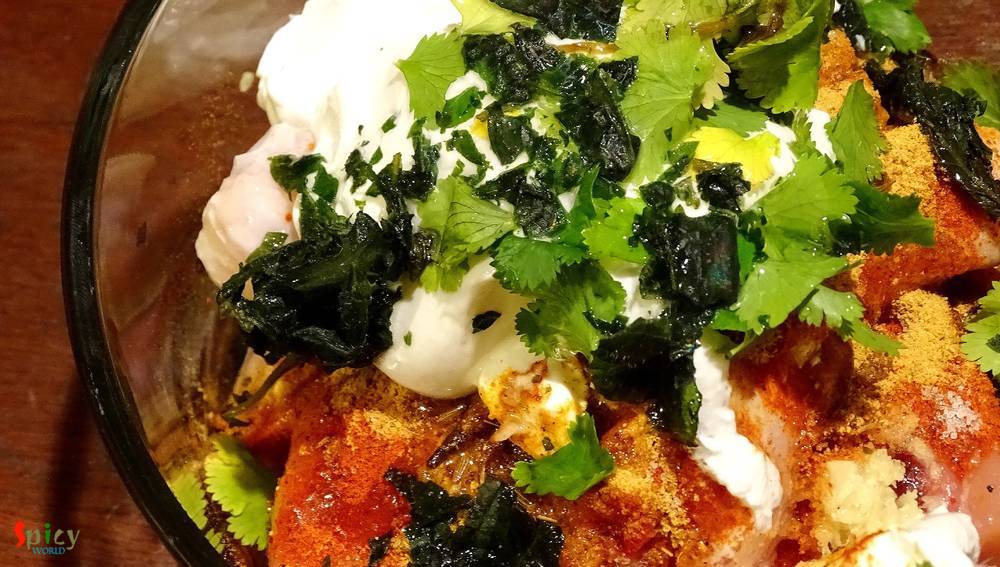 Mix very well everything and keep it in the fridge for overnight.
Boil water in a pot.
Add all of the whole spices, 1 Teaspoon of white oil and 2-3 Tablespoons of salt in the boiling water.
Let the water boil with spices for 2 minutes.
Then add the washed basmati rice. Cook until it become firm, not soft and drain the water. Cover the rice immediately with a lid.
Spread the marinated chicken in a heavy bottom pan.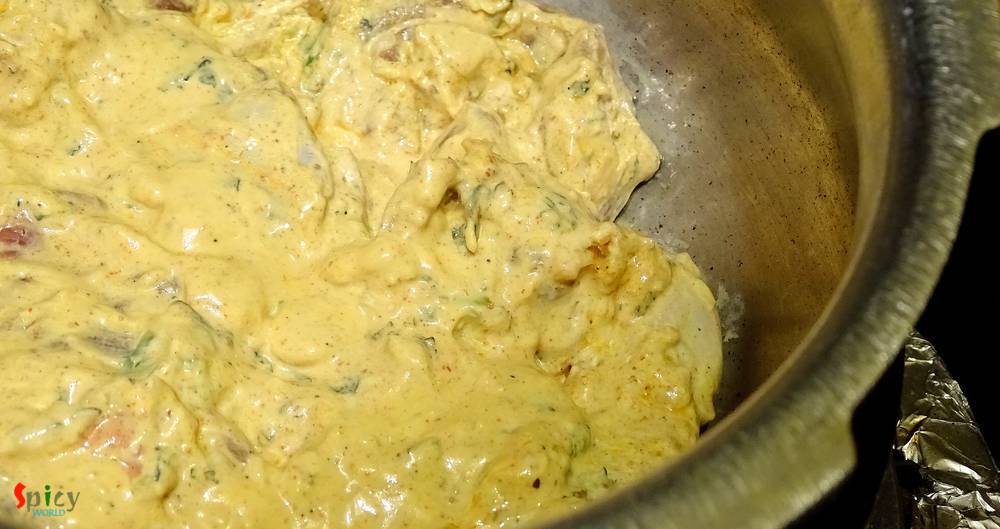 Then spread the cooked rice all over the chicken.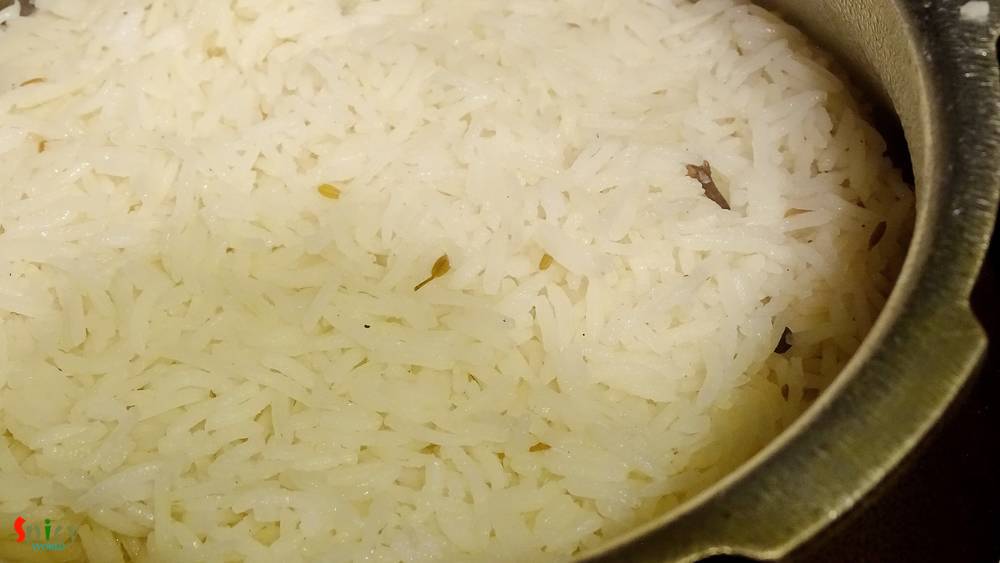 Now spread the ghee, saffron soaked milk, remaining fried onion, mint coriander leaves and the kewra / rose water all over the rice.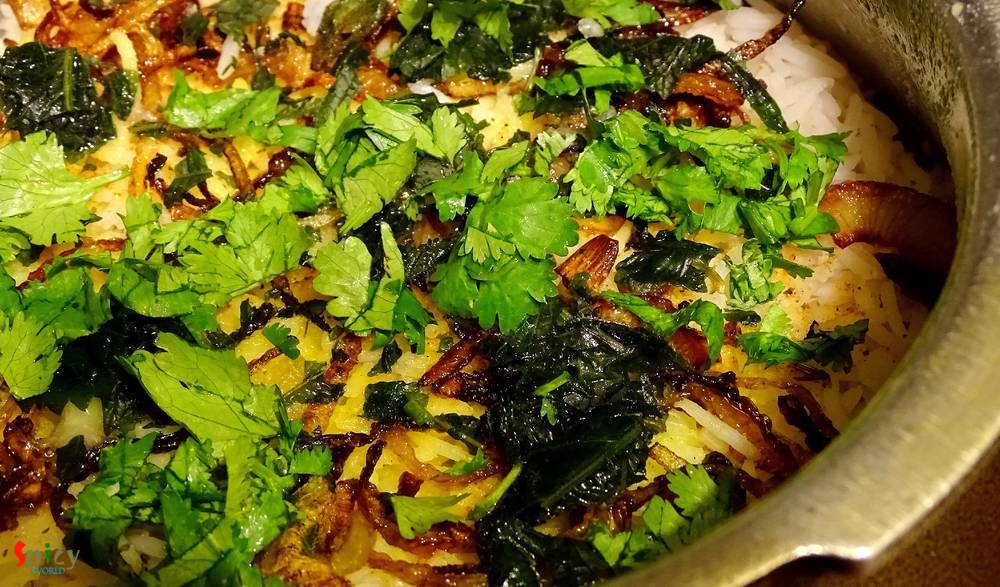 Cover the pan with a tight lid and put it on high flame for 5 minutes, then 25 minutes in slow flame.
After almost 30 minutes turn off the heat. Do not open the lid right then.
Let it rest for another 15 minutes and then dig in.