Make a smooth paste out of chopped tomatoes, ginger, green chilies and peanuts soaked in water.
Soak peanuts or cashews for 30 minutes then put the nuts with all other ingredients in a blender.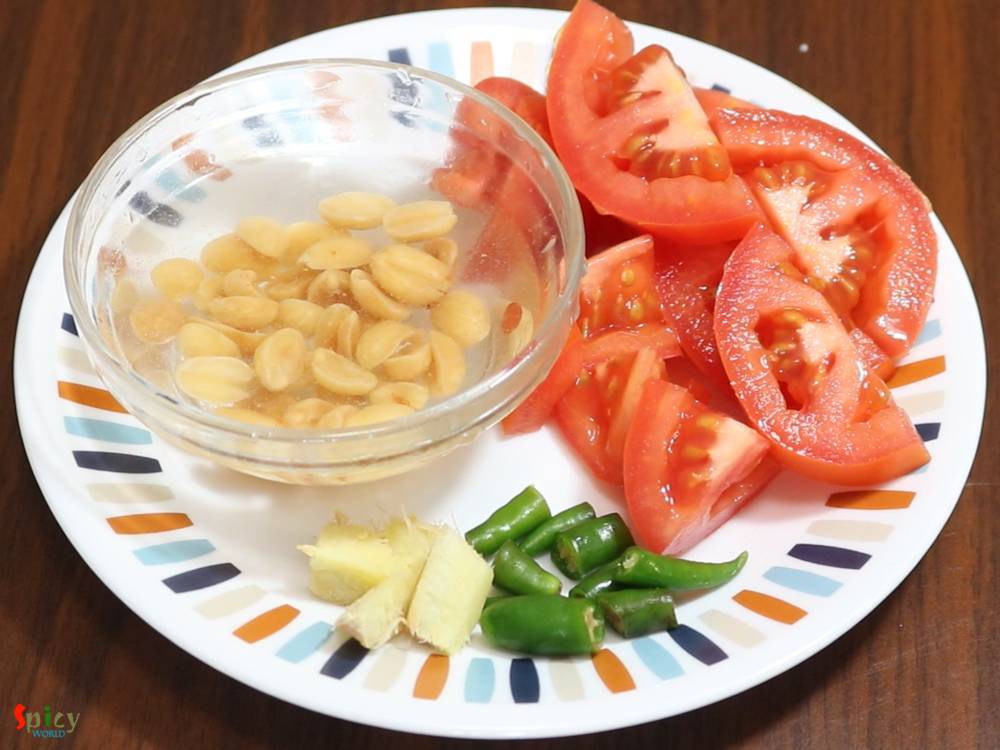 In a small bowl, add all of the spice powder and 2-3 Tablespoons of water. Mix well and keep aside.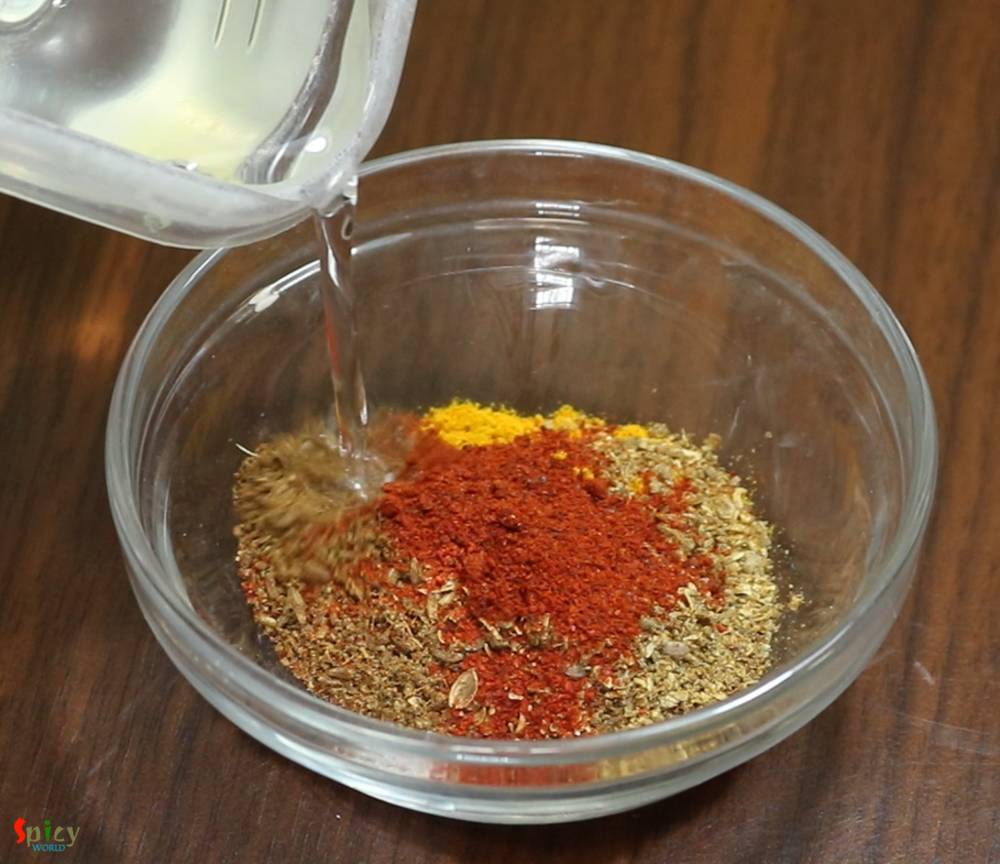 Heat mustard oil in a pan. Saute the whole spices for few seconds.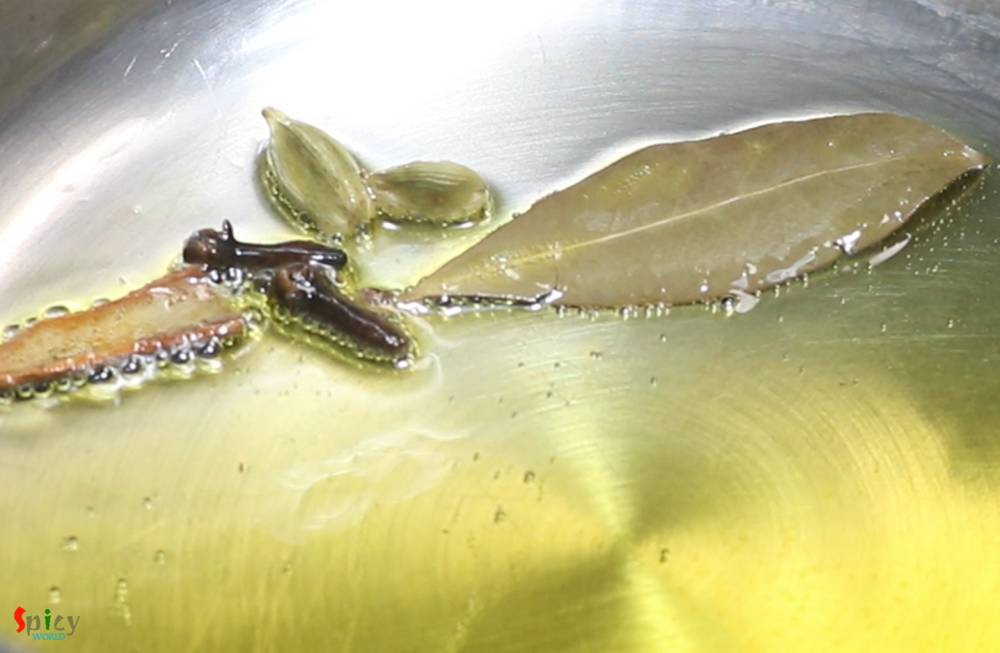 Then add the spice powder paste and cook on medium flame for 2-3 minutes.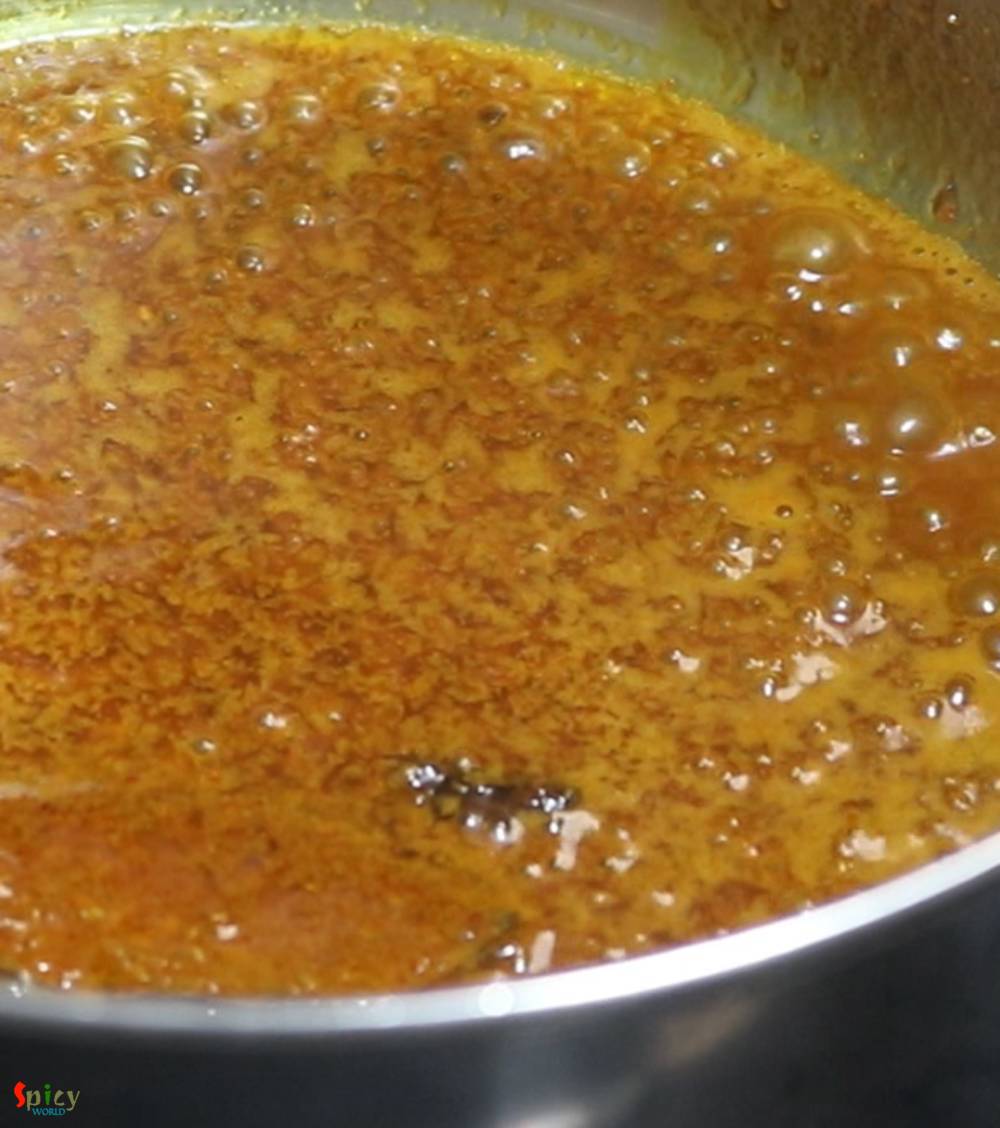 Then add the tomato and nut paste. Mix well and cook until the oil separates. Do not cook in hurry otherwise raw nutty flavor will remain in the curry.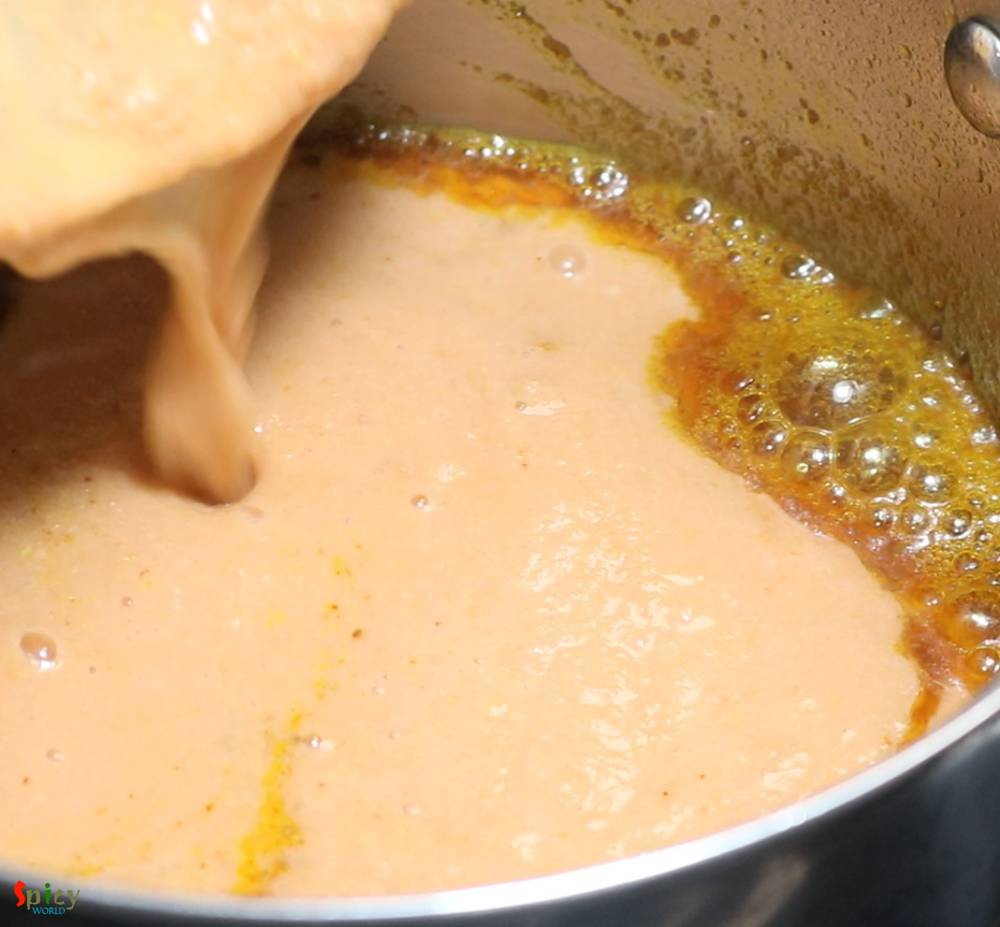 Add the peeled potatoes, mix well for 3-4 minutes. Do not add boiled potatoes.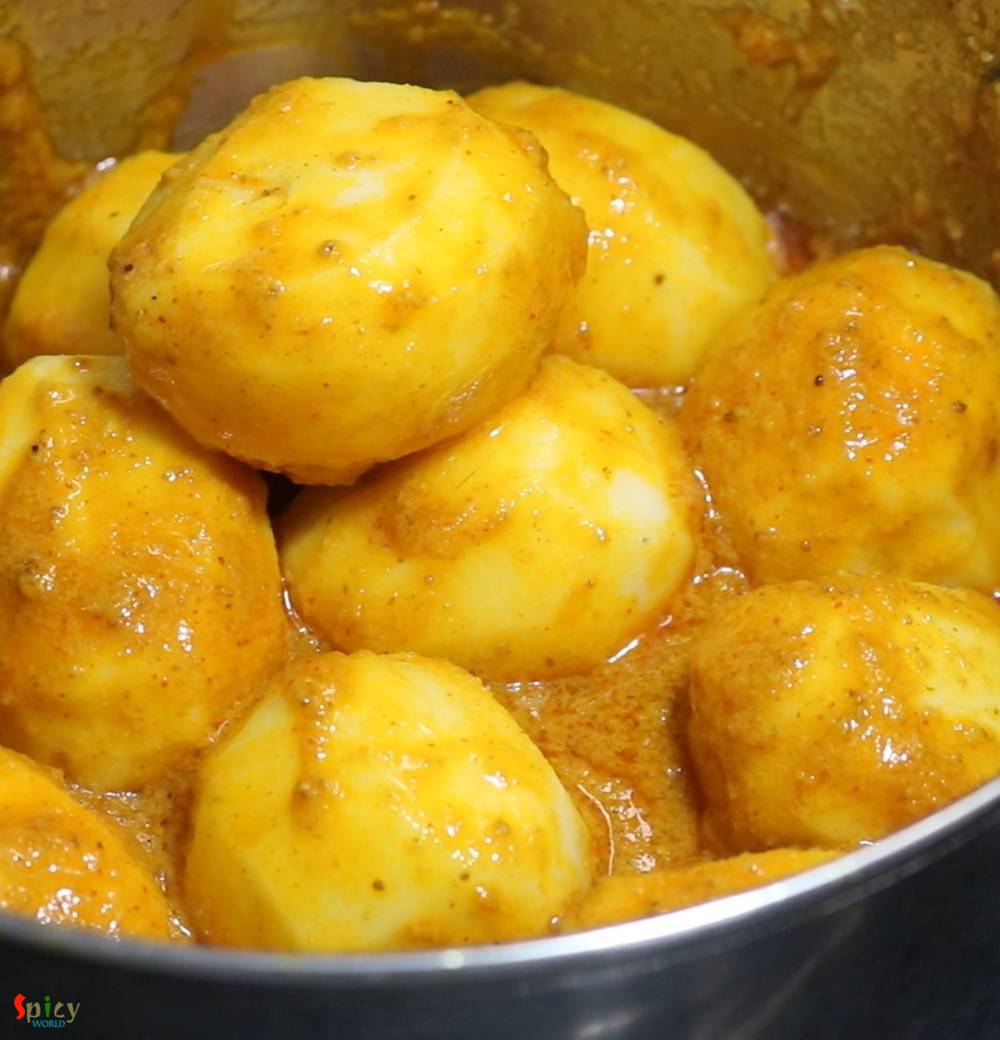 Add some salt and 1-2 Teaspoons of sugar. Mix well. Adjust the seasoning as per your taste.
Then add 1-2 cups of water, mix well, cover and cook until the potatoes become soft.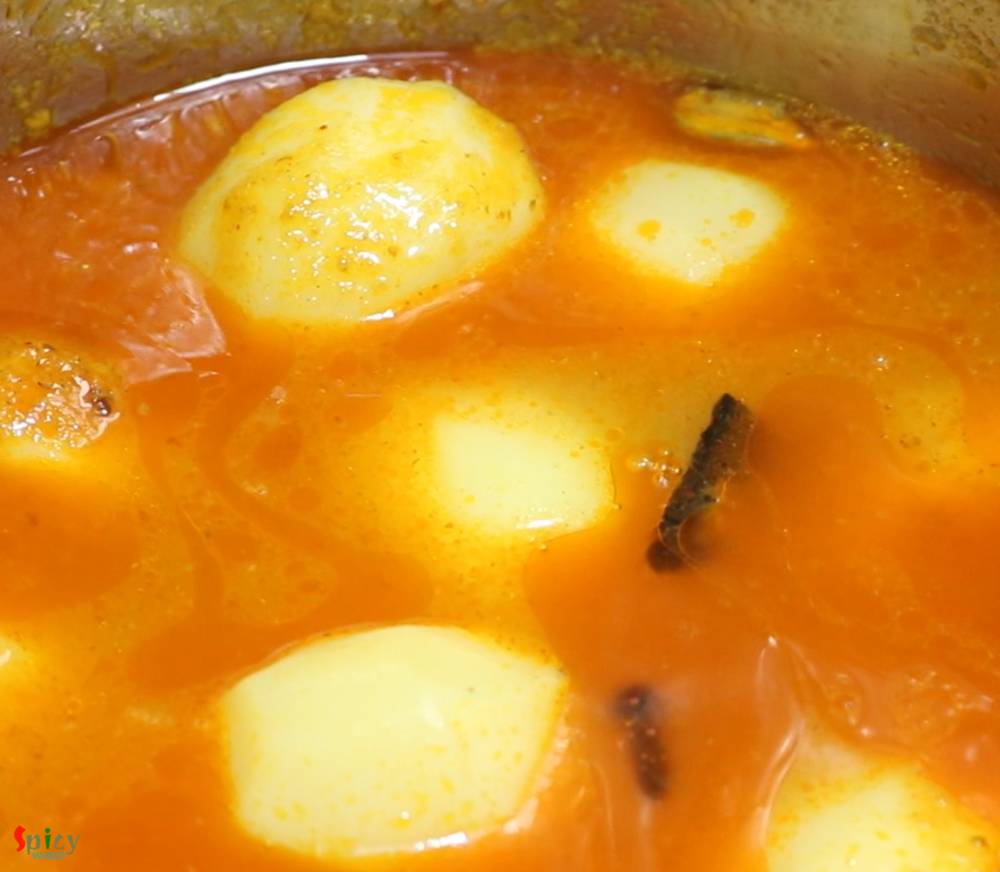 If the gravy becomes dry, add little more water.
Lastly add garam masala powder, mix well and turn off the heat. You can add little ghee if you want.