Take flour and pinch of salt in a mixing bowl.
Gradually add little water and mix it.
Make a semi hard dough. Knead the dough very well for 2 to 3 minutes.
Then cover with a damp cloth and let it rest for 15 minutes.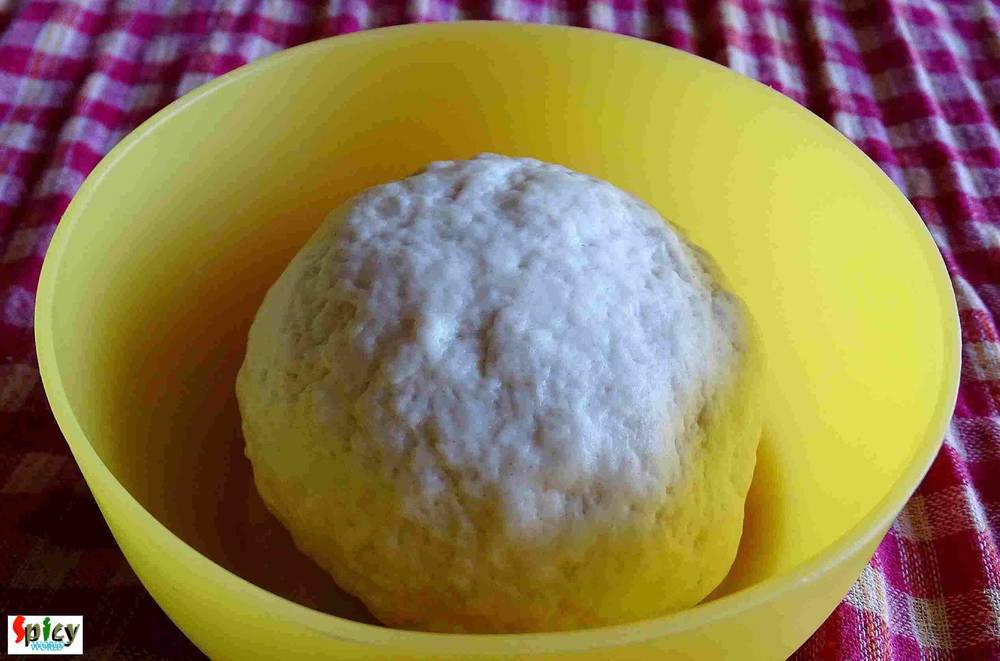 Now take all the veggies and chopped garlic in a bowl.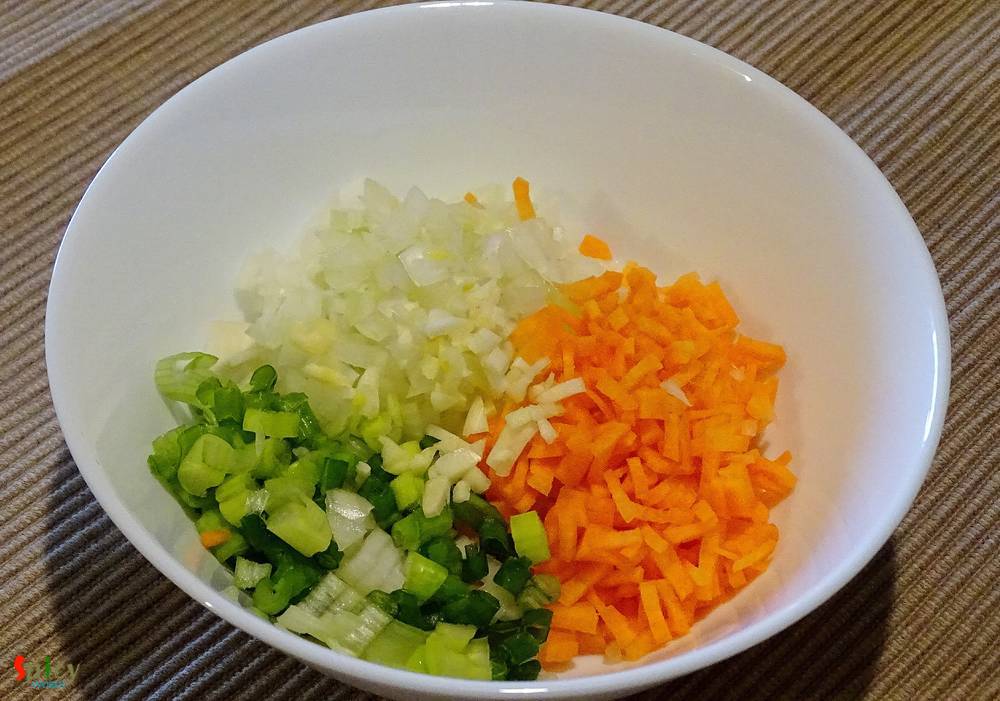 Add salt, black pepper, garam masala and msg (optional). Mix well.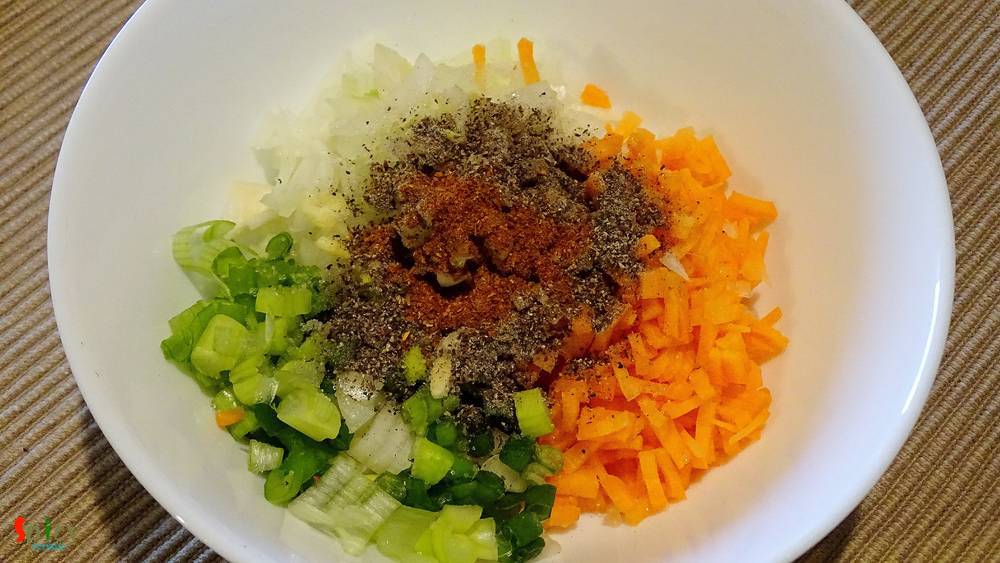 Then add minced chicken and mix well.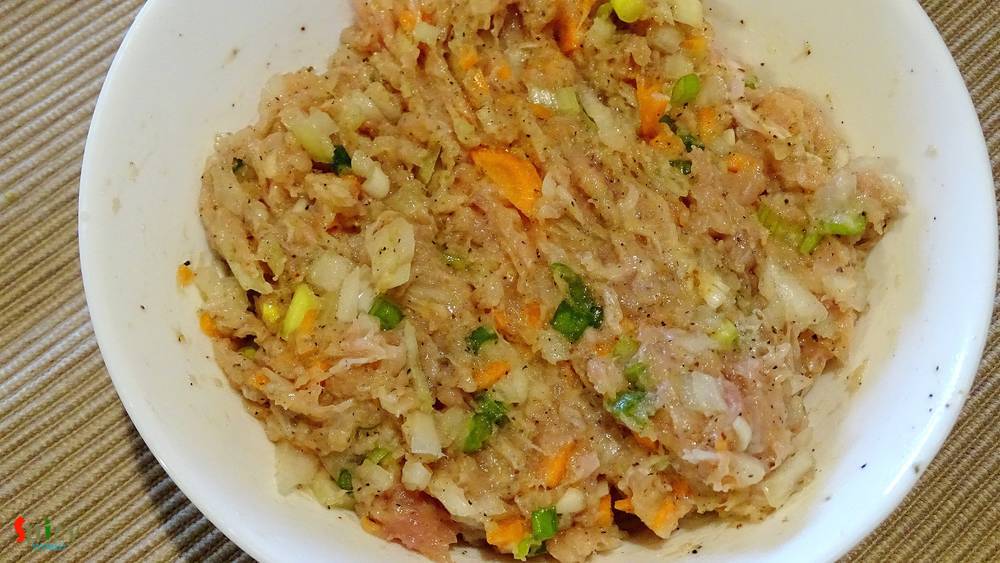 Lastly add egg white and stirr it very well.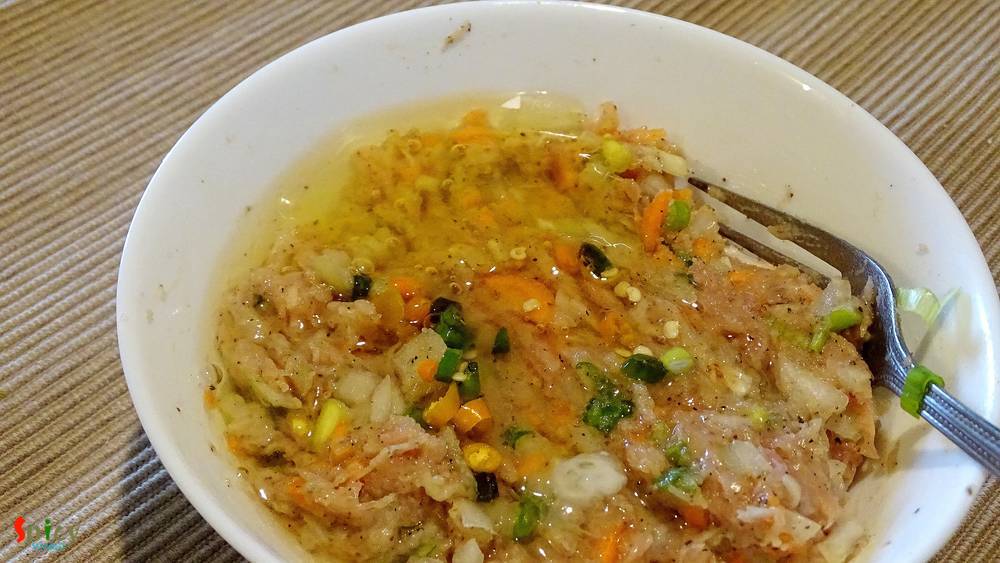 Now take a lemon size portion from the dough, apply some dry flour and flatten it to a very thin layer.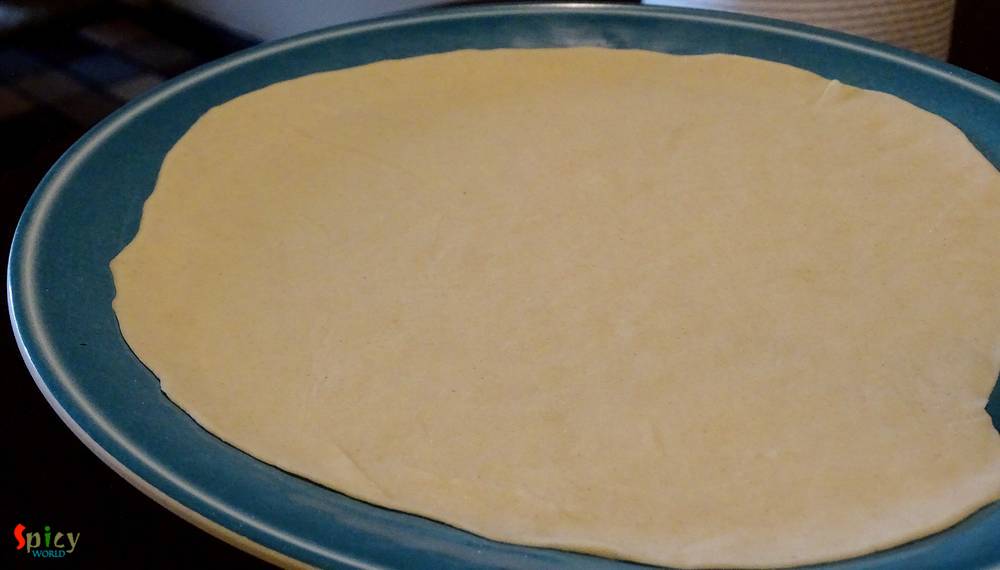 With the help of a round shaped cookie cutter, make some cuts.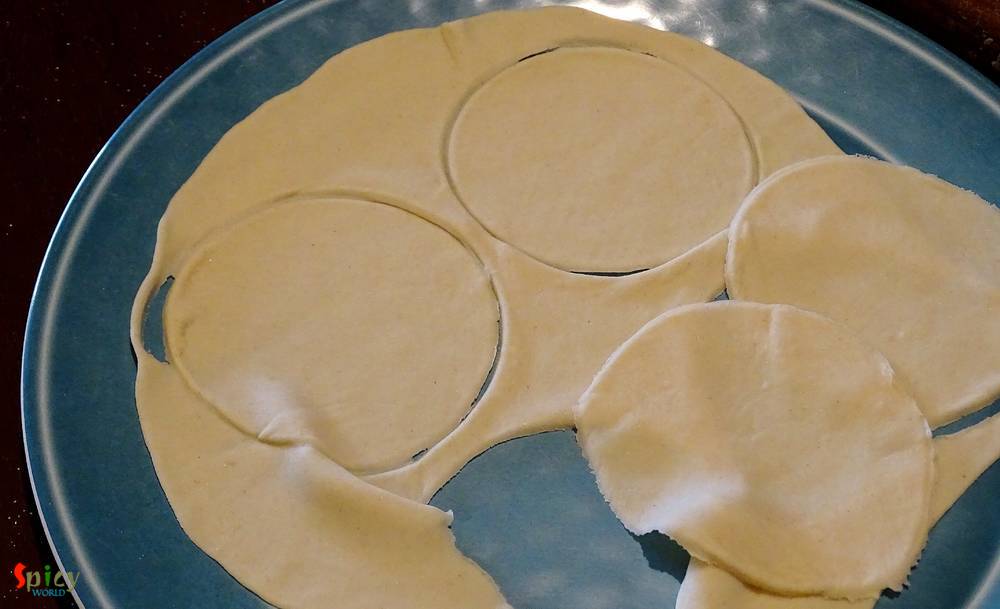 Take one round shaped layer, make a plit.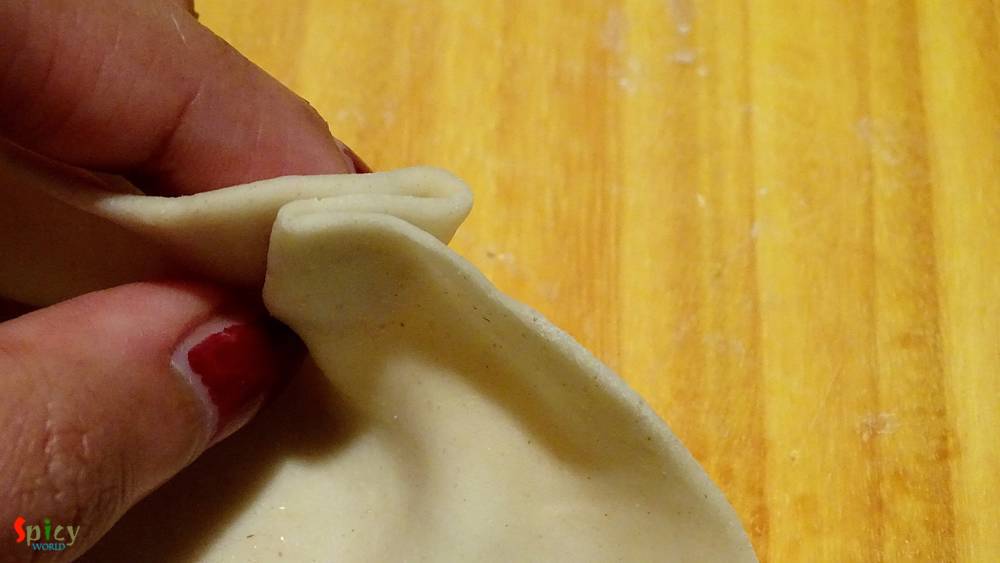 Then like that same way make some more plits in one side.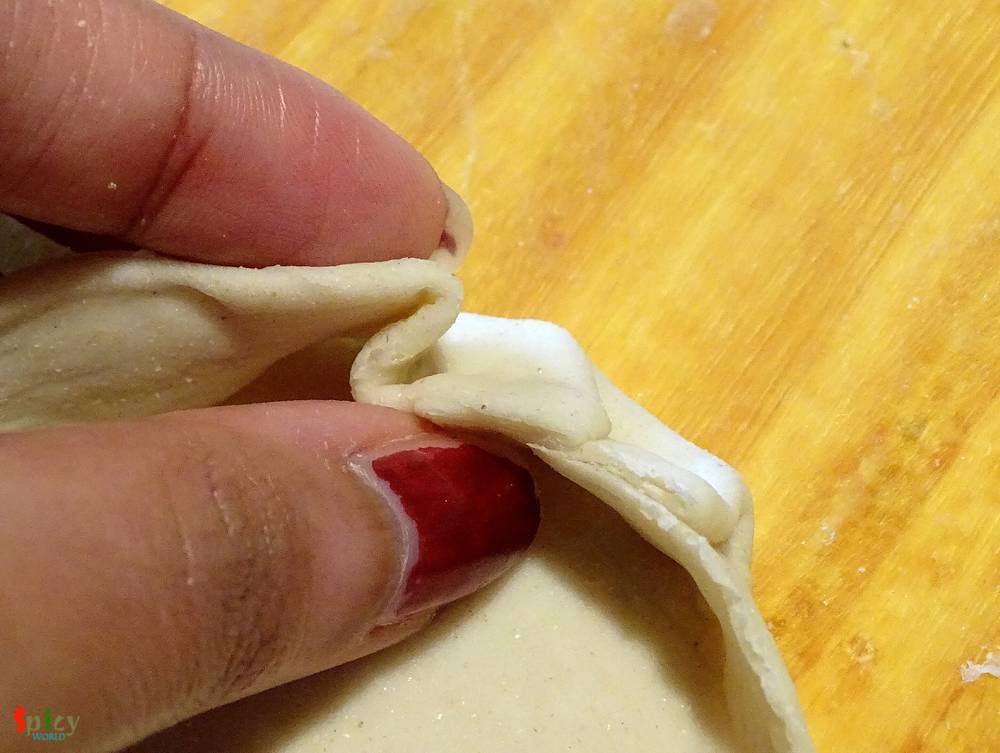 You will get a pocket like structure.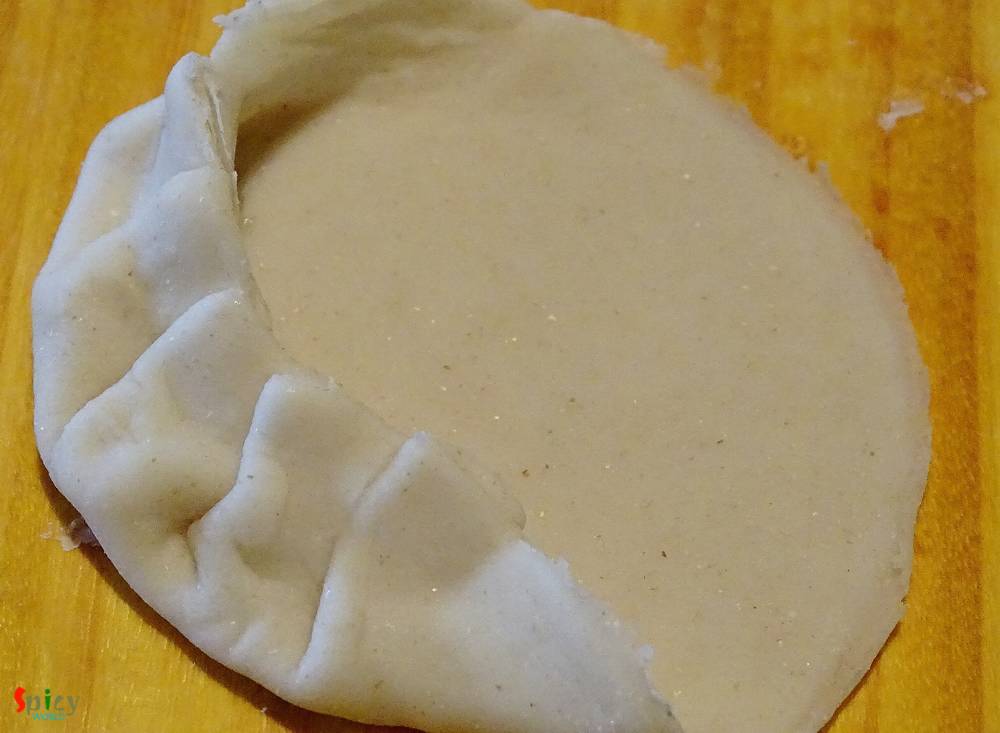 Put one Teaspoon chicken filling into the pocket.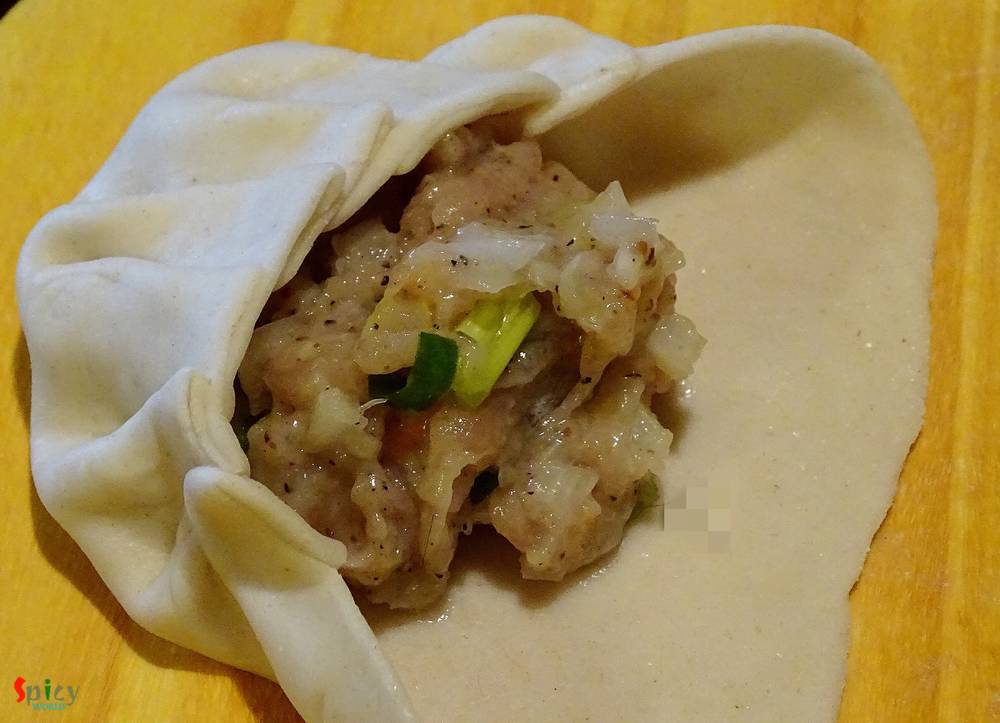 Then seal the edges properly.
Make the momos with rest of them.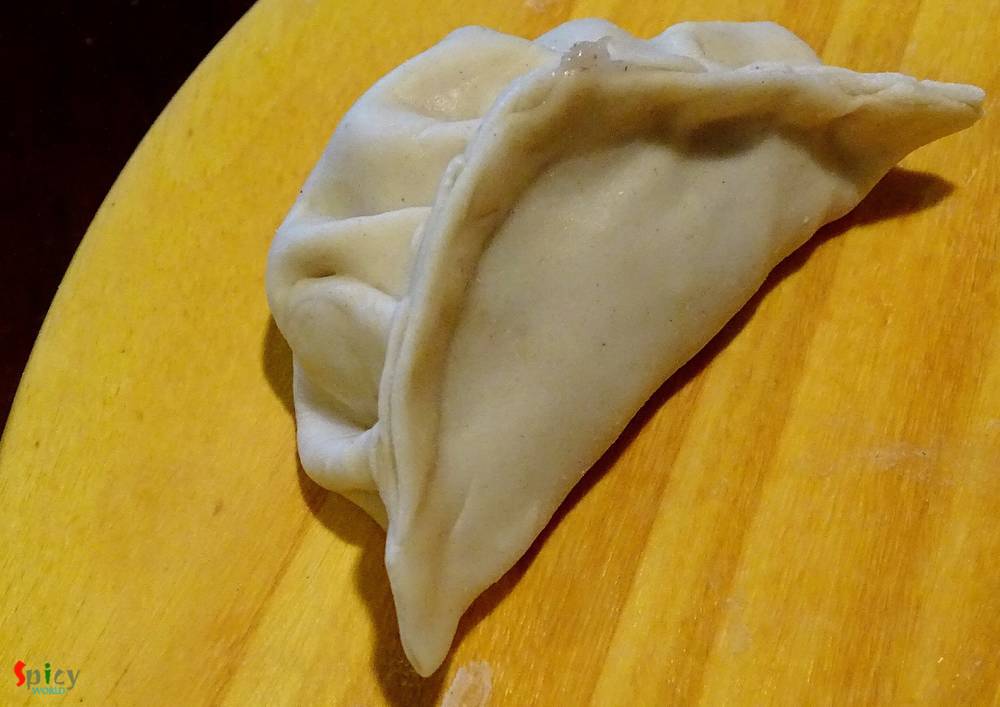 Boil the water in a pan and steam the momo for 5 to 7 minutes.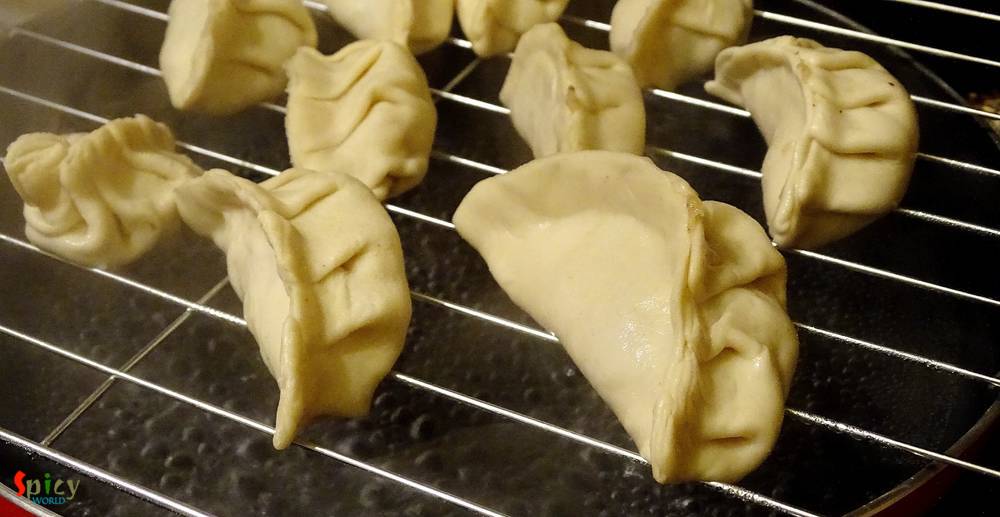 Then heat oil in a oan.
Add those steamed momo in the hot oil and toss them for 4-5 mminutes in high flame.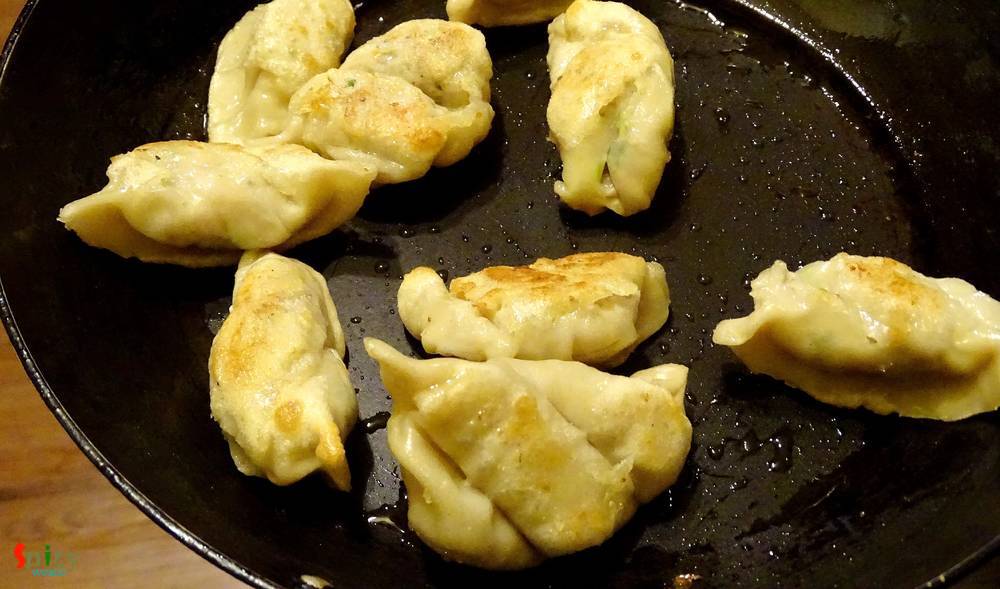 Then place them in a plate and sprinkle some chopped spring onion.