From the above mentioned proportion you will get 4 parathas. In a pressure cooker, heat 3 Tablespoons of oil.
Add chopped onion, fry for 3-4 minutes.
Then add chopped ginger and garlic. Fry for 2 minutes.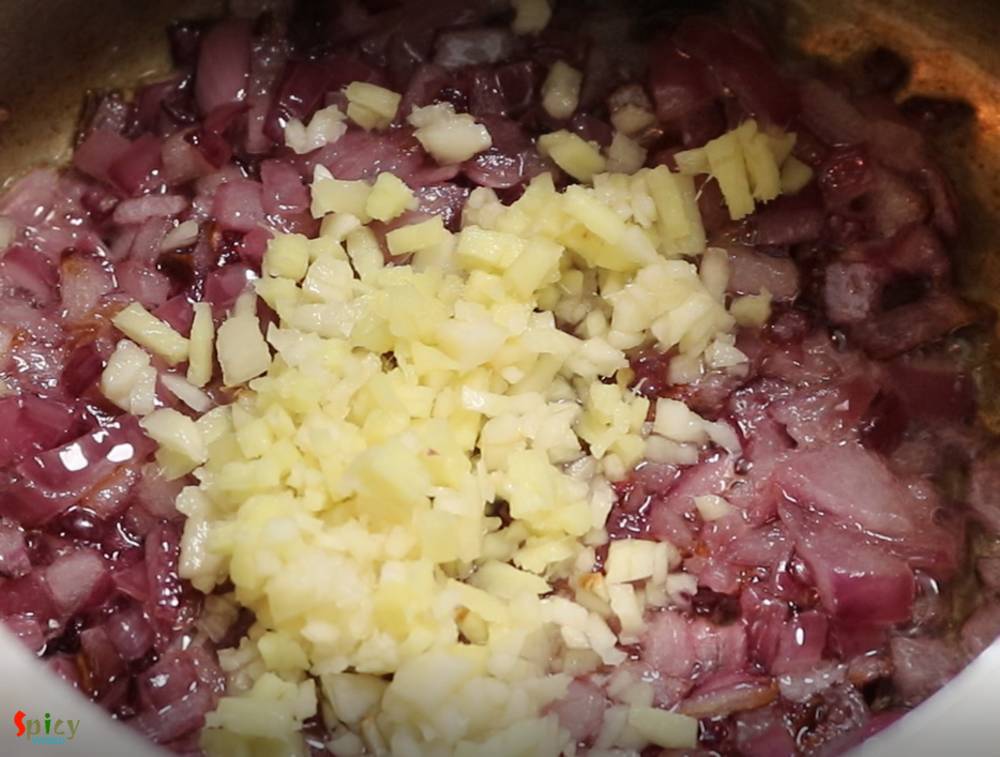 Then add minced meat, cook for 4 minutes.
Then add some salt and all of the spice powder. Mix well for 3-4 minutes.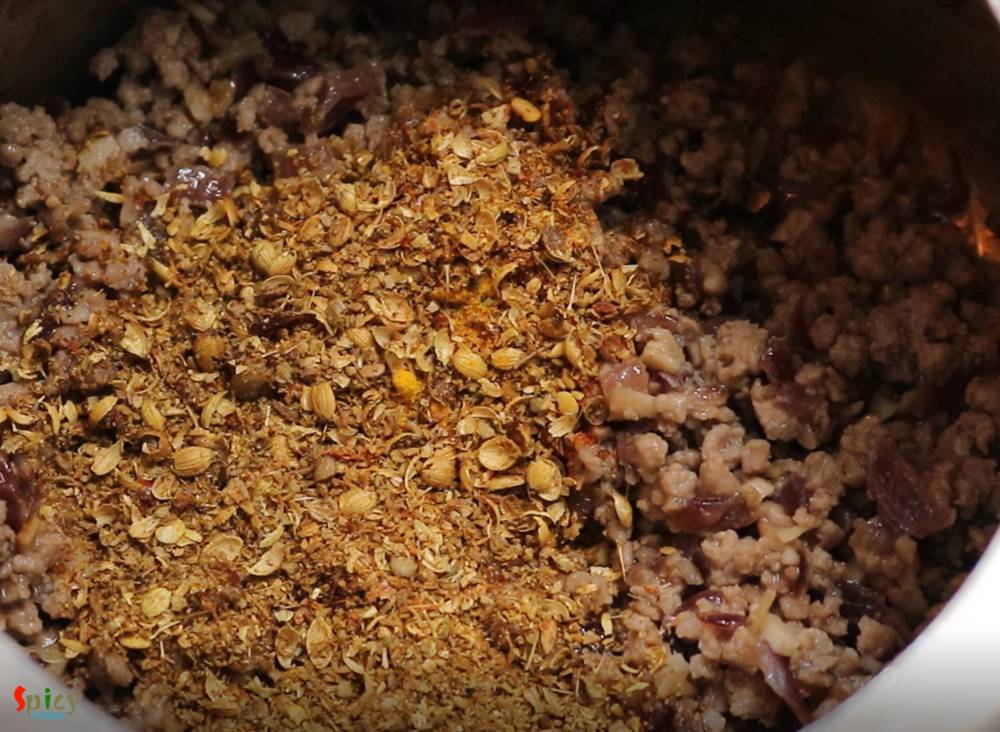 Add 1/4th cup of water, mix well and close the cooker.
Cook until 3-4 whistles come and let the pressure release on its own.
After opening the lid, you will find some water in keema.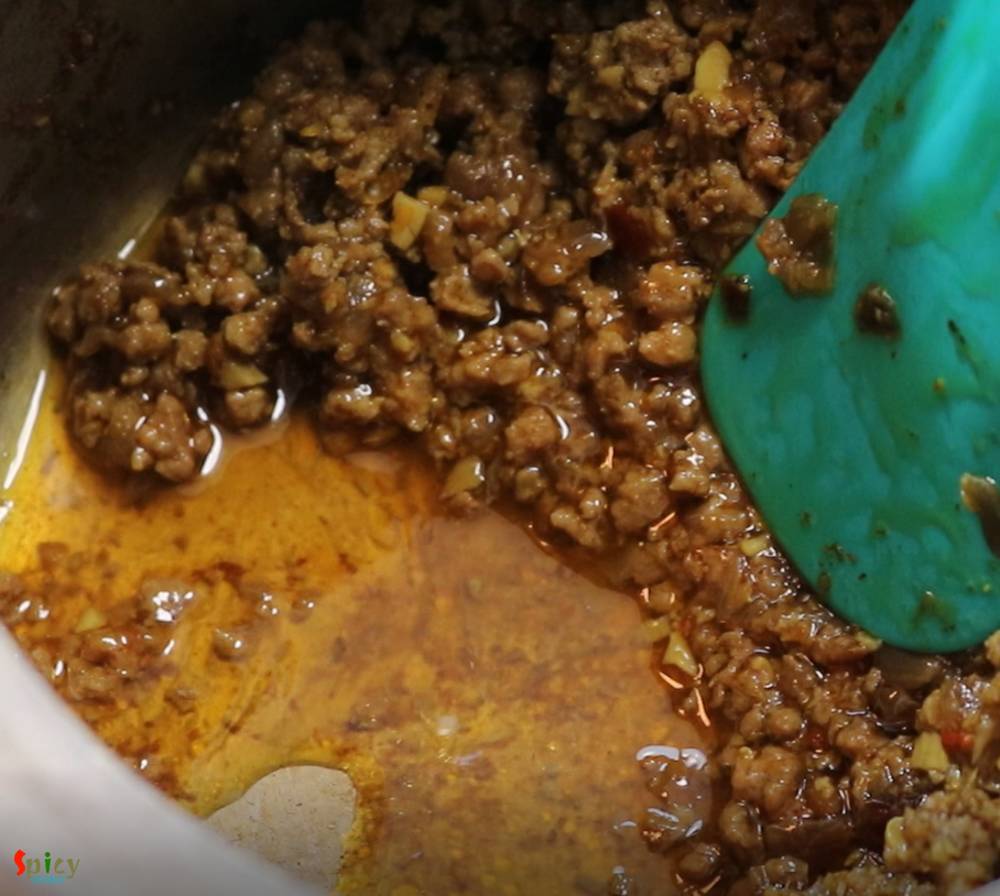 Cook on high flame for 4-5 minutes or until keema becomes dry.
Lastly add chopped green chilies, mix well and turn off the heat.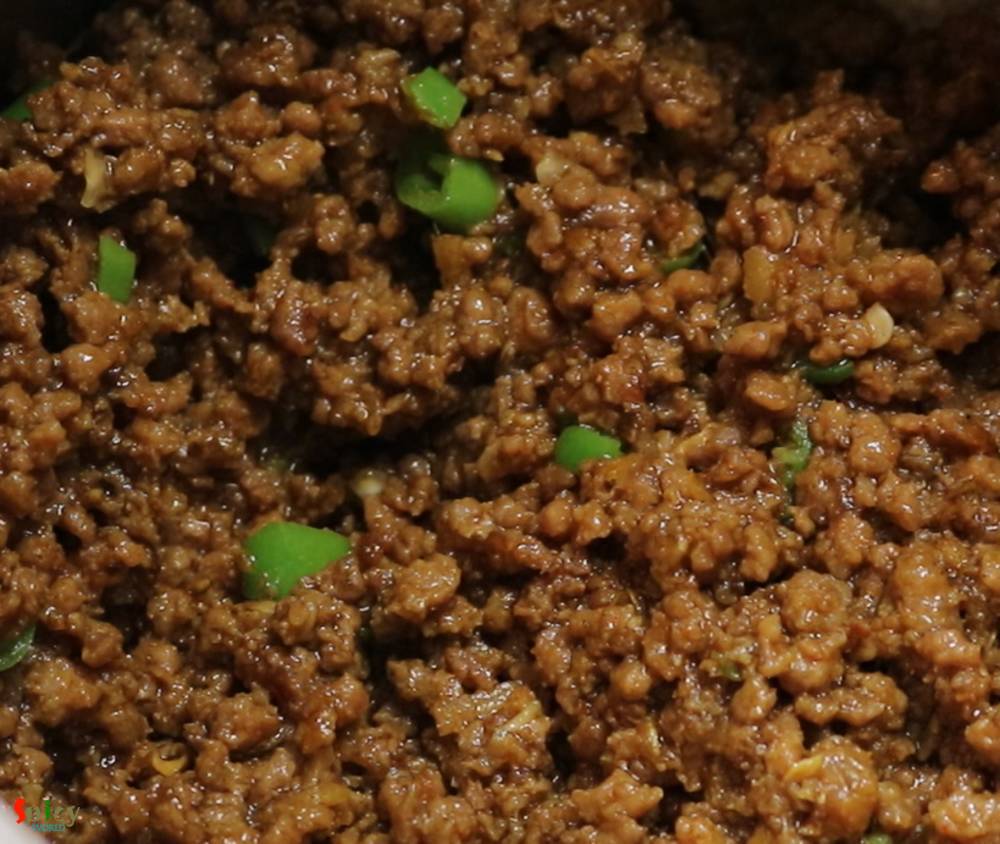 For the dough, mix pinch of salt, baking powder or eno salt and 3 Tablespoons of oil with all purpose flour or maida very well.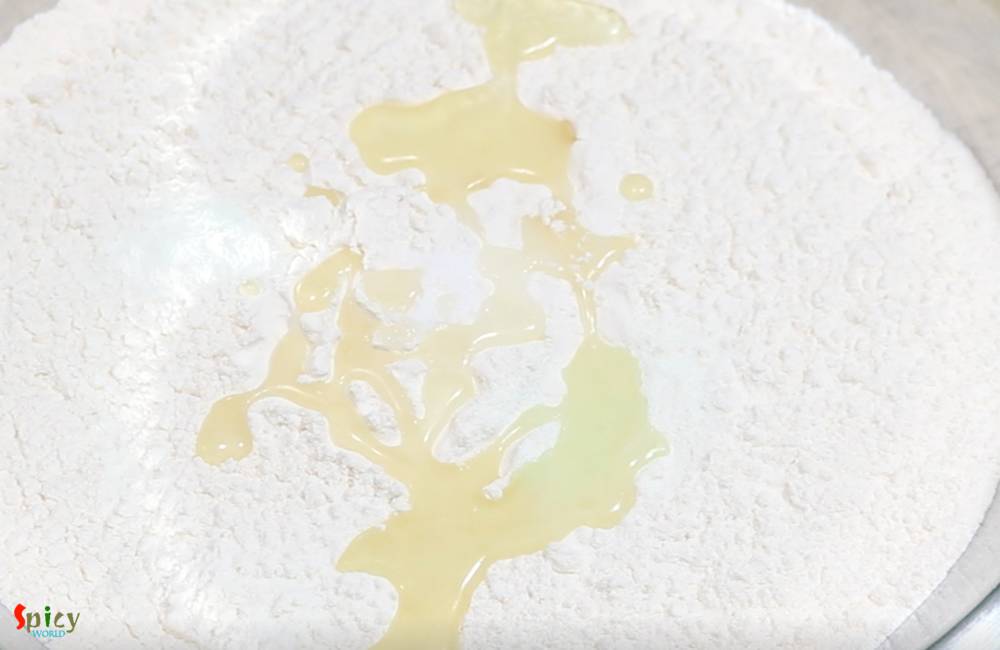 Then gradually add warm water and start making a soft dough.
Knead the dough for 3-4 minutes and make it smooth.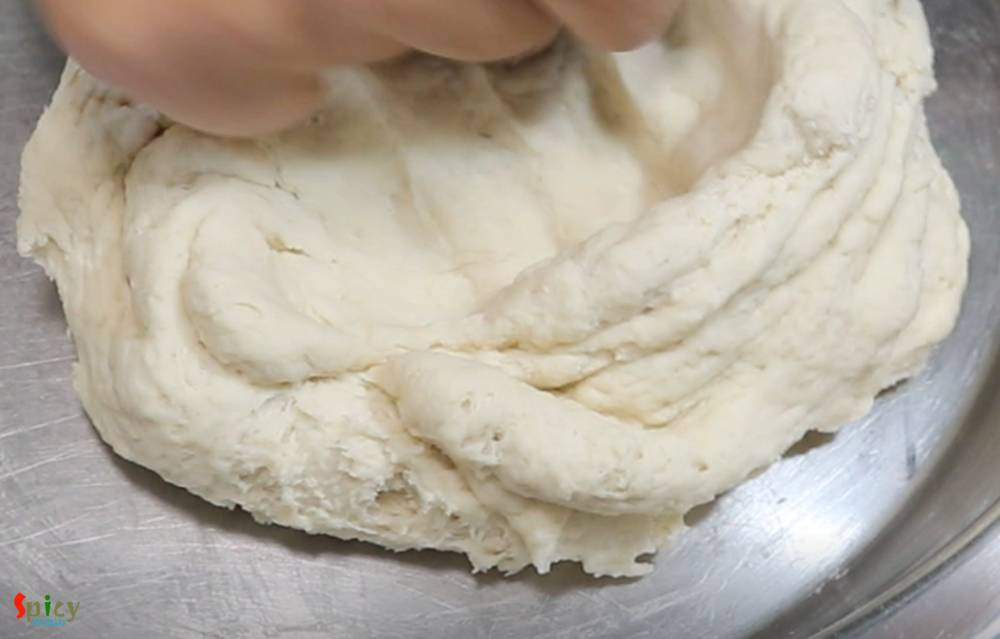 Apply 2 Teaspoons of oil all over the dough and then cover it with a damp cloth for 30 minutes.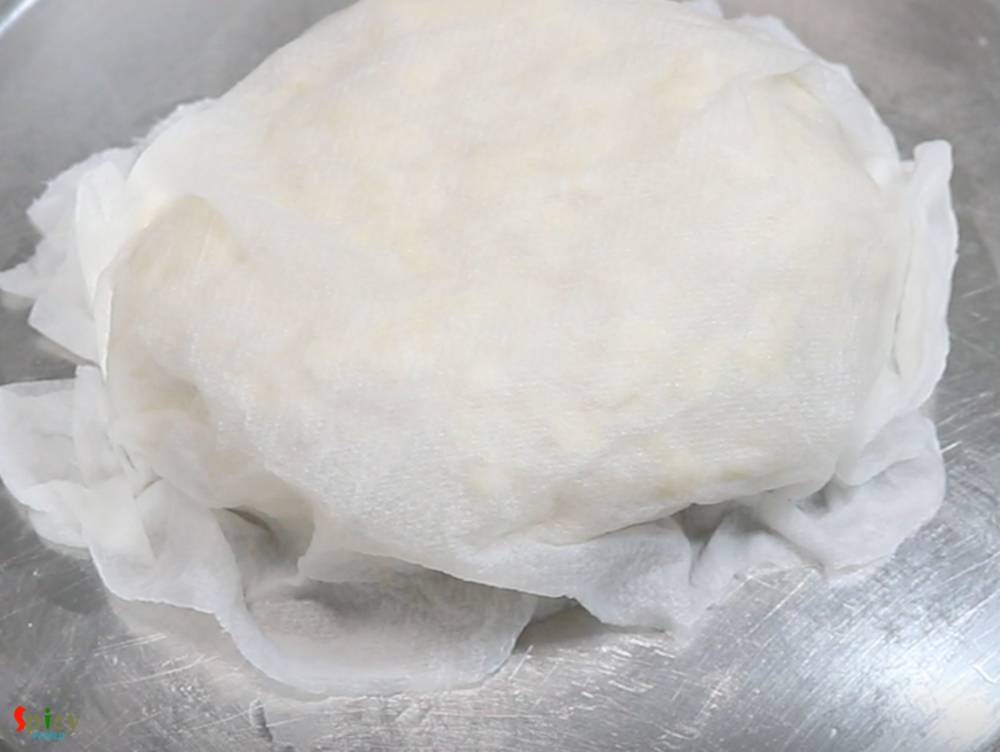 In the meantime, break an egg in a bowl.
Add pinch of salt, pinch of pepper powder, 2 Teaspoons of chopped onion, half Teaspoon of chopped green chilies, 1 Teaspoon of chopped coriander leaves, 3 Teaspoons of cooked keema and half Teaspoon of chopped peanuts.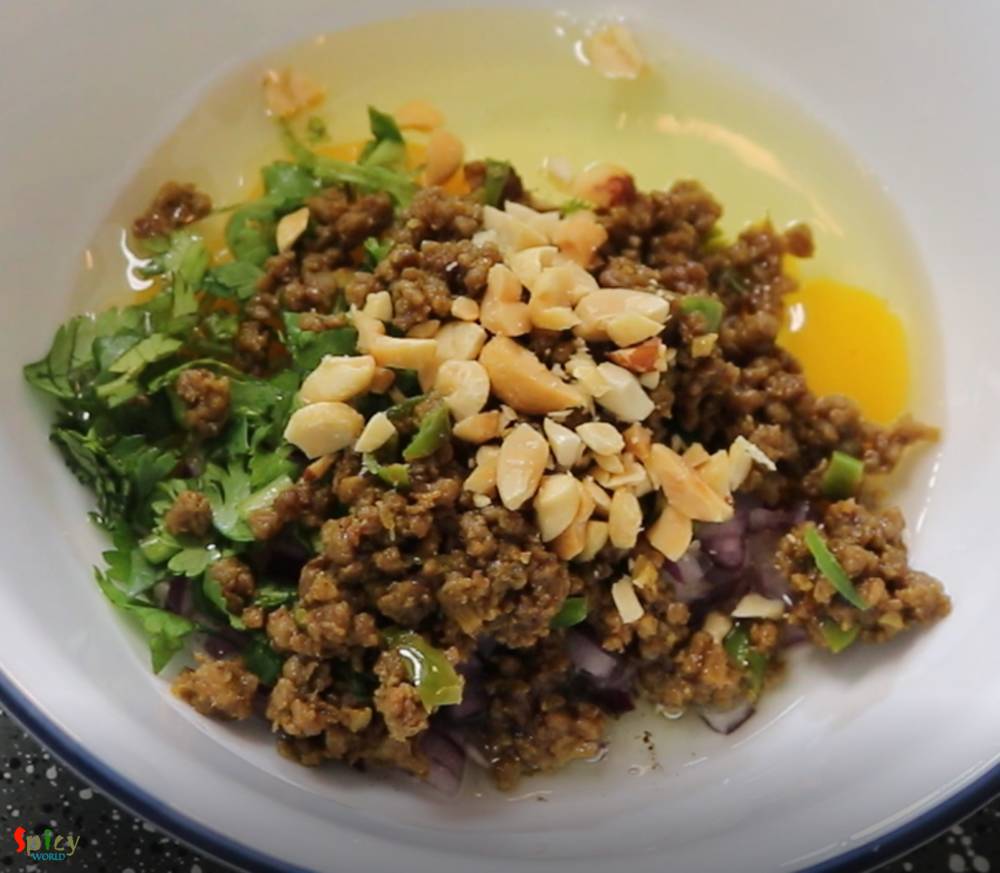 Mix everything very well and keep it aside. This filling is for one Mughlai Paratha.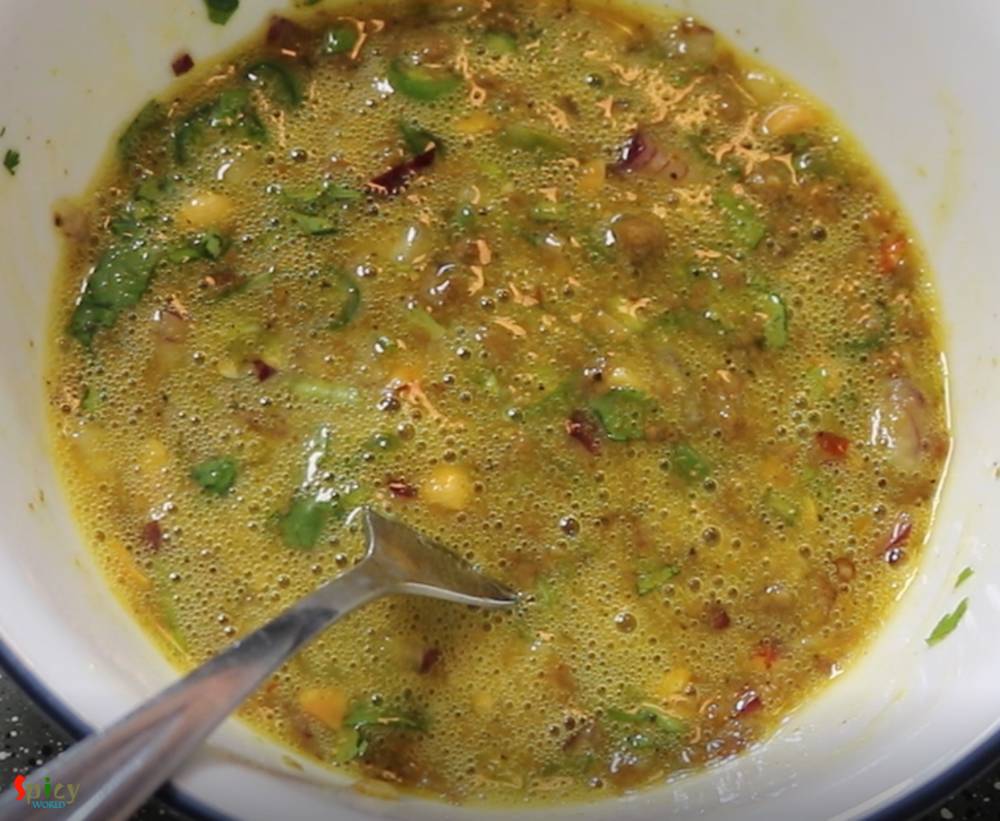 Before making the paratha keep a kadai with 2 cups of oil on medium heat.Knead the dough one more time, take little bigger than lemon size portion ball from the dough.
With the help of some oil, start rolling the ball. Roll it as thin as possible.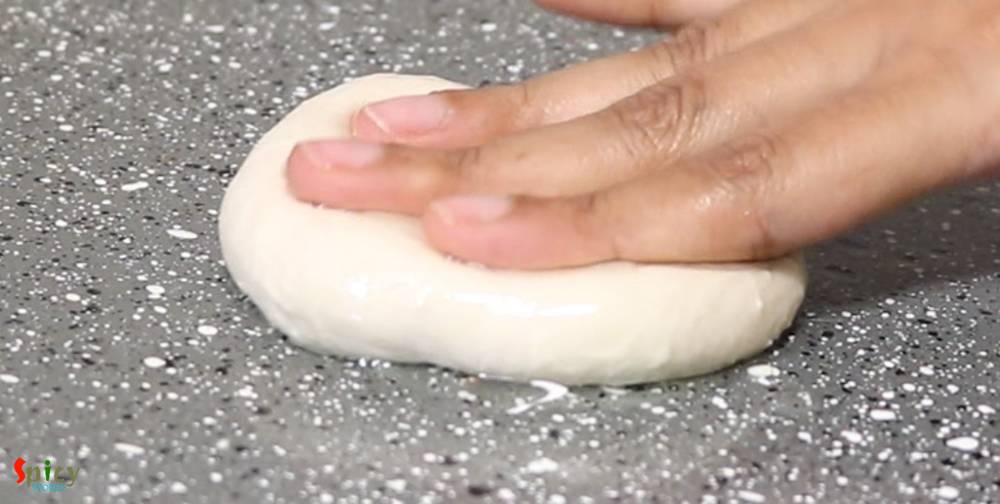 In the center pour the egg mixture and spread it little bit.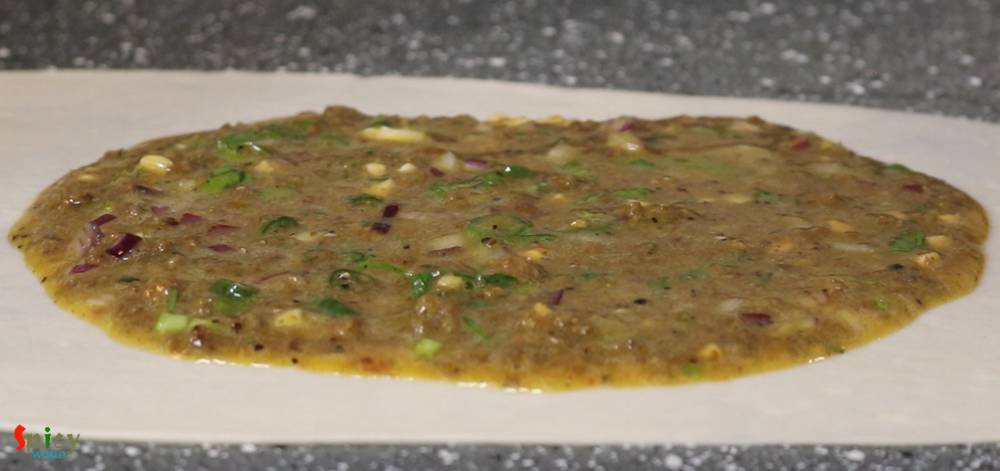 Now first fold the two sides.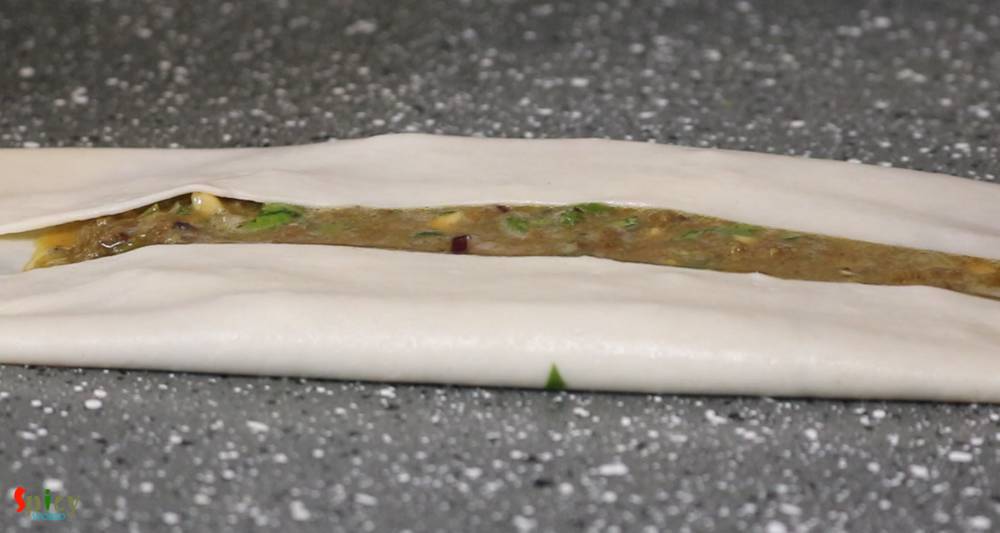 Then fold the lower and upper part and make an envelope.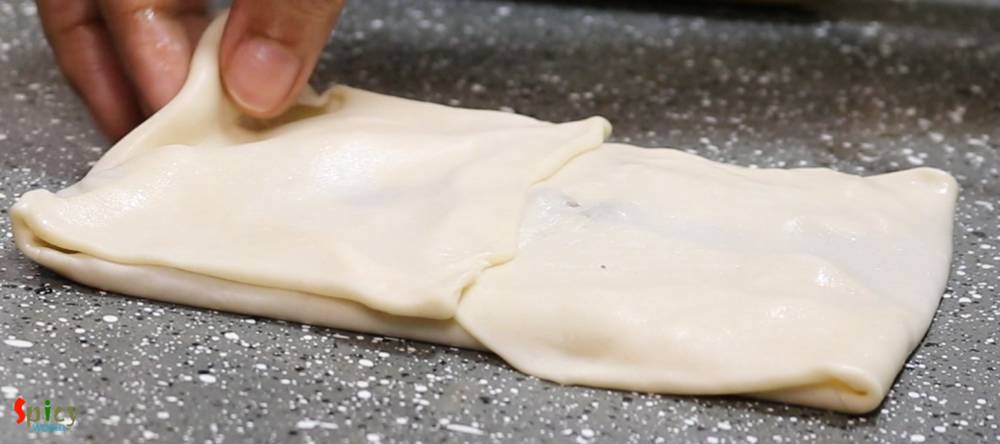 Immediately hold the 4 corners and drop it carefully in medium hot oil.
Fry each side 3-4 minutes on medium heat otherwise the inner side will remain raw.
Then take it out from oil and keep on a tissue paper.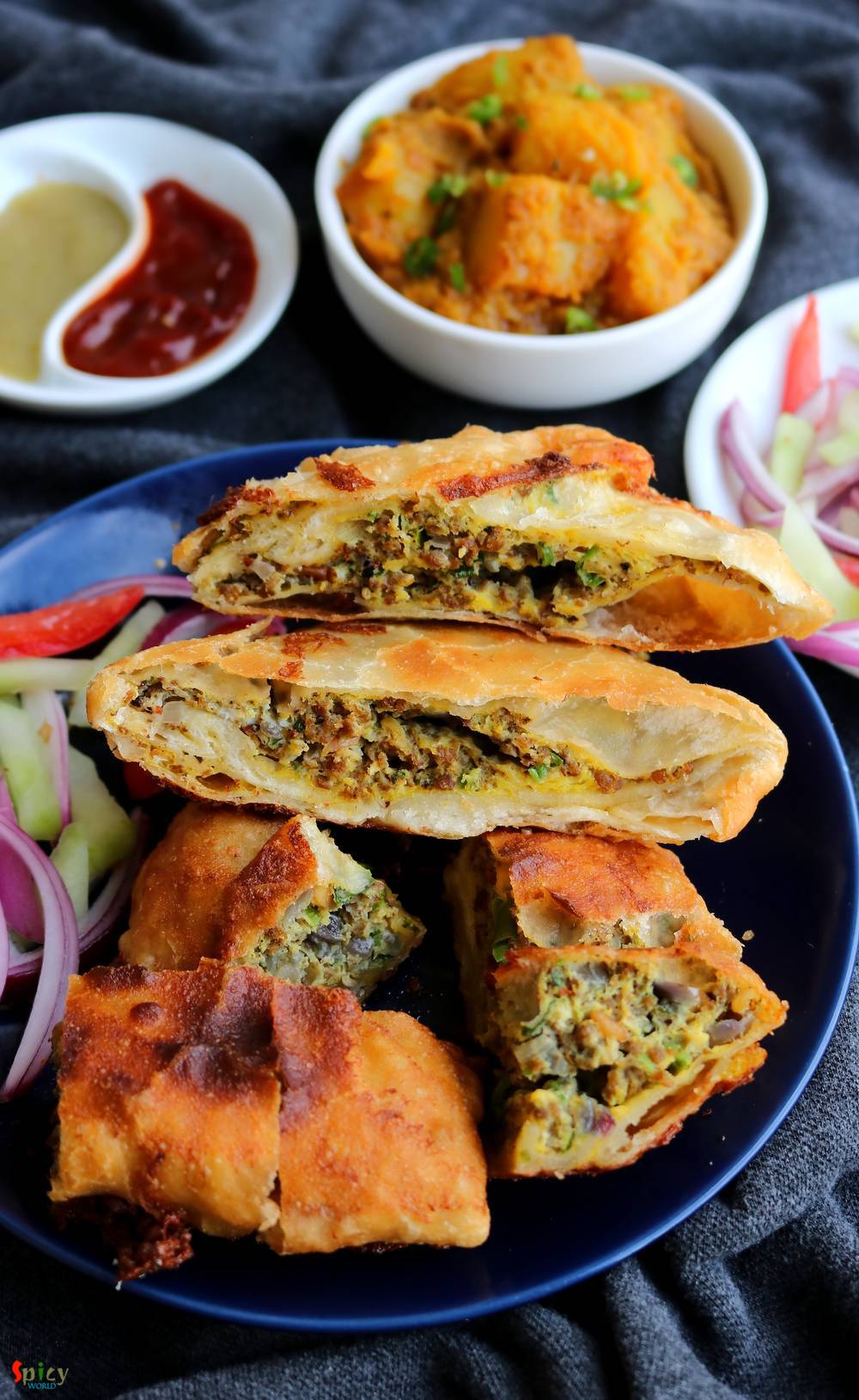 Cut the mughlai paratha into small pieces and serve immediately.