Heat 5 Teaspoons oil in a pan.
Add the chopped ginger and garlic. Saute it for a minute.
Then add chopped onion with pinch of salt. Fry this for 5 minutes.
Then add the minced chicken. Mix it in high falme for 10 minutes.
Then add pinch of sugar, turmeric powder, red chilli powder and garam masala powder. Mix it and cook this for 20 minutes.
When the chicken becomes fully cooked, remove them from the pam. Let it cool down completely.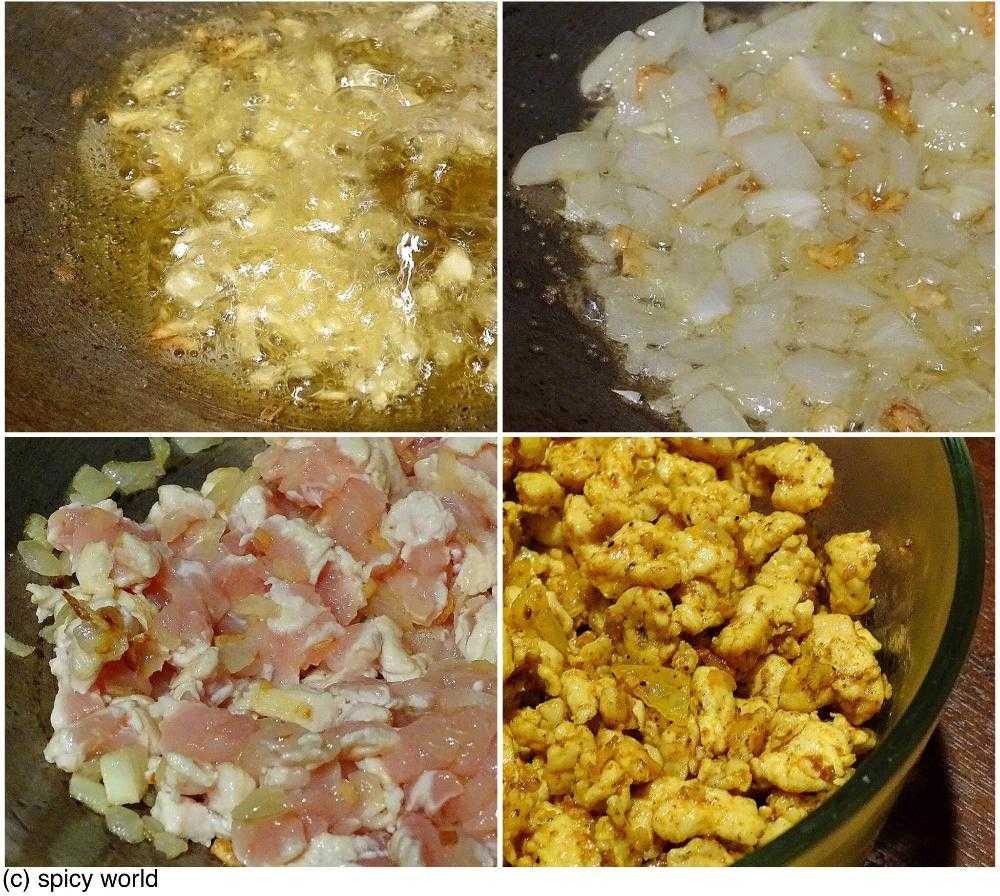 Now add the flour, some salt and 3 Teaspoons oil in a mixing bowl. Mix it.
Then add some warm water and make a very soft dough. Add water little by little.
Knead the dough very well and apply some oil on the dough.
Cover it and let it rest for 20 minutes.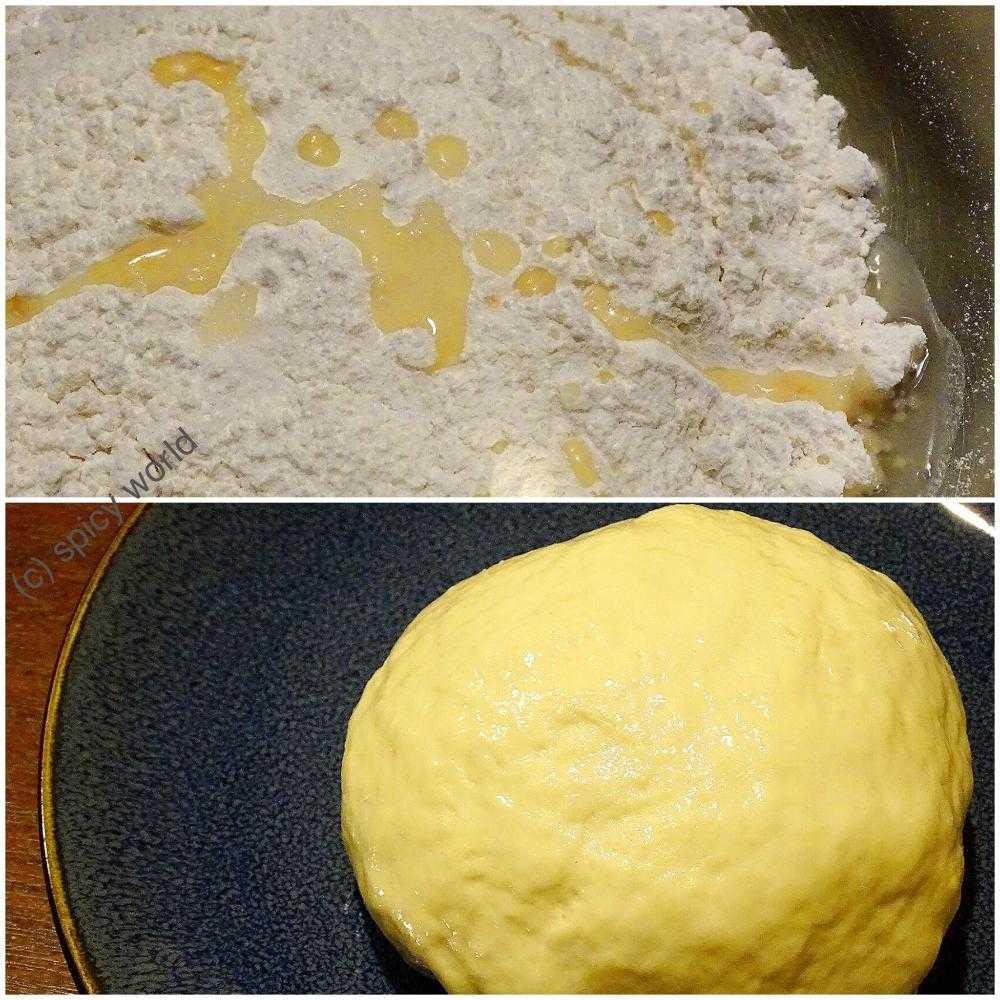 After 20 minutes take a medium size ball out of the dough.
Apply some oil and flatten it to a thin layer with the help of rolling pin.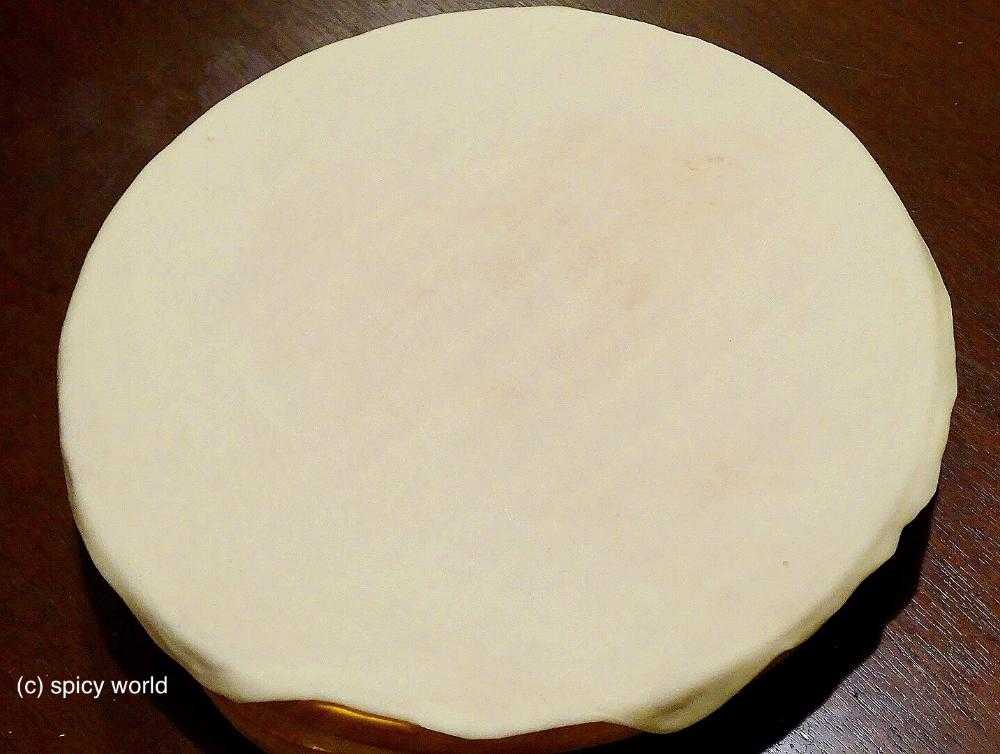 Beat 2 eggs, chopped onion, green chilies, coriander leaves and some salt in a bowl very well.
First put some chicken mixture in the center and then put 3 Teaspoons egg mixture on top.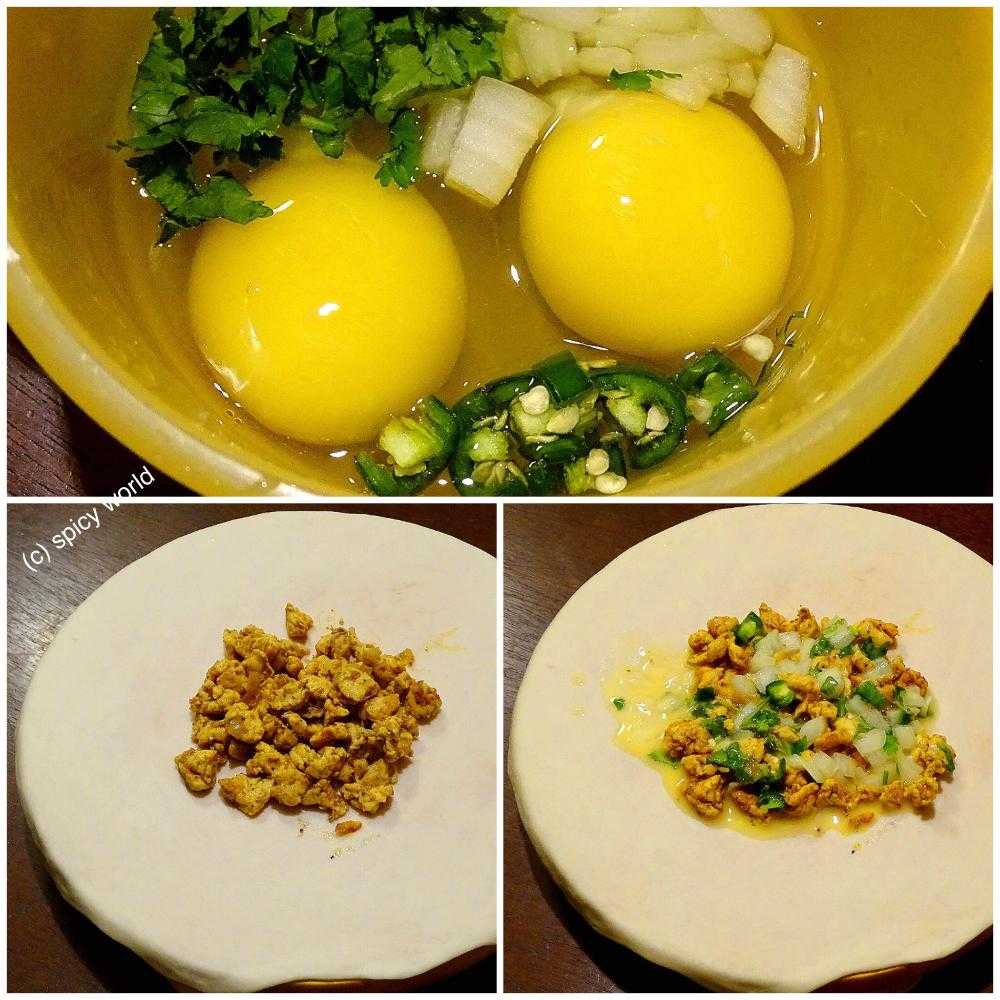 Fold the sides one by one.
Make it like an envelop.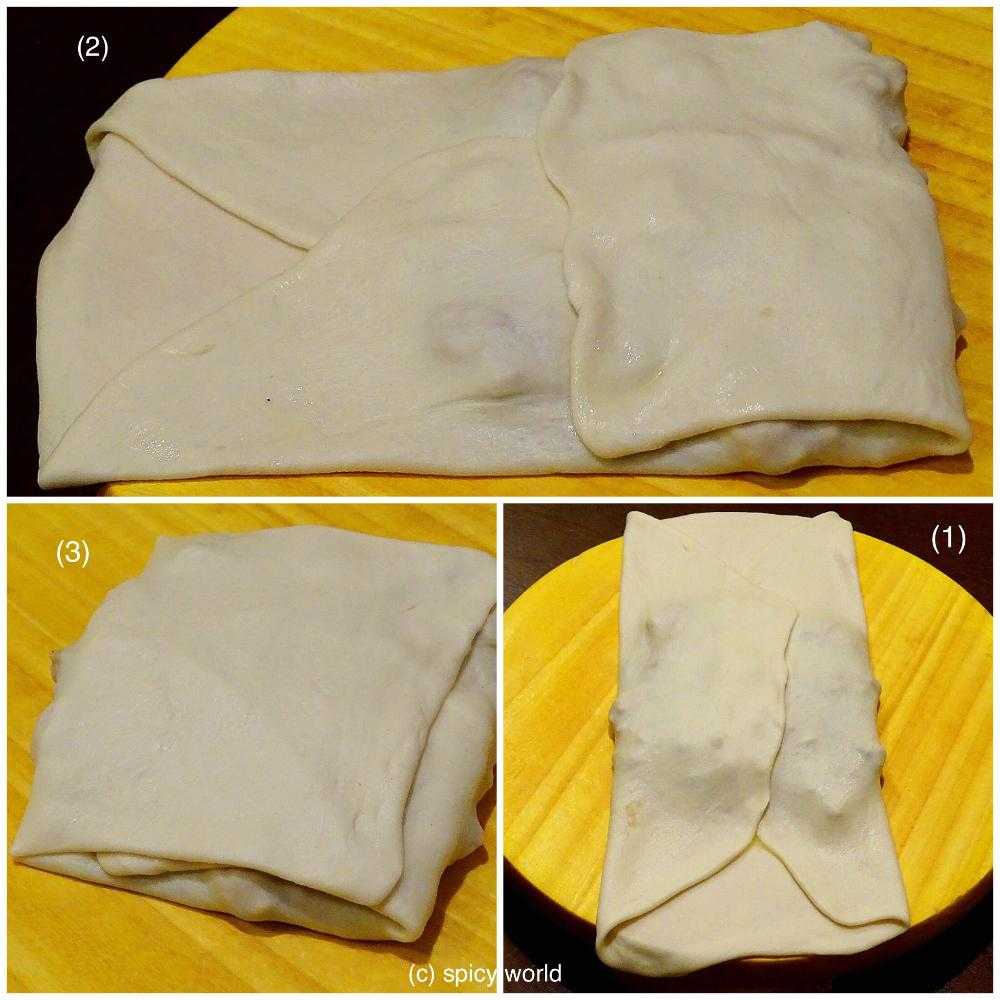 Then deep fry the both sides of paratha in hot oil very well. After frying remove them in a paper towel.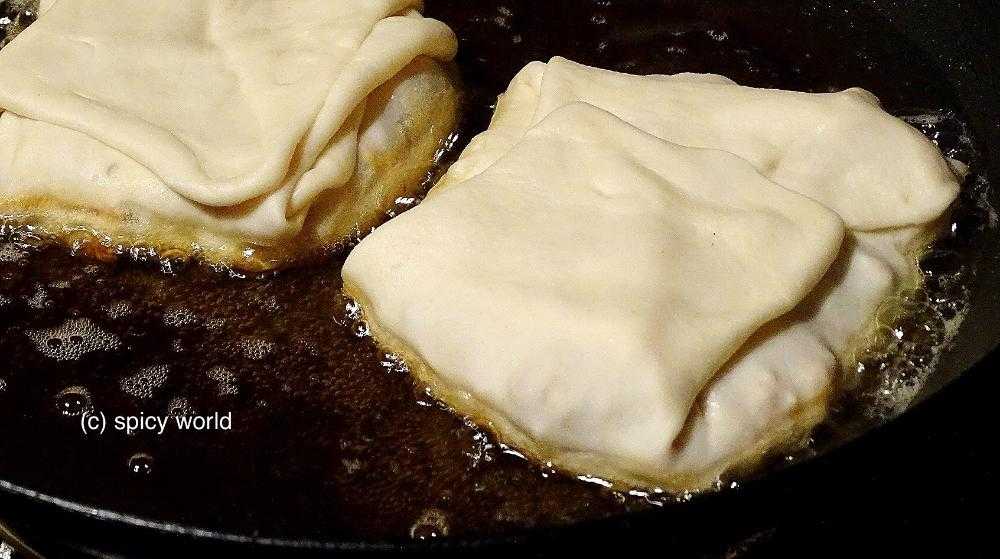 After that cut a paratha into half and serve.