Heat 2 cups of water in a saucepan. Add the chicken and some salt. Boil for 10 minutes.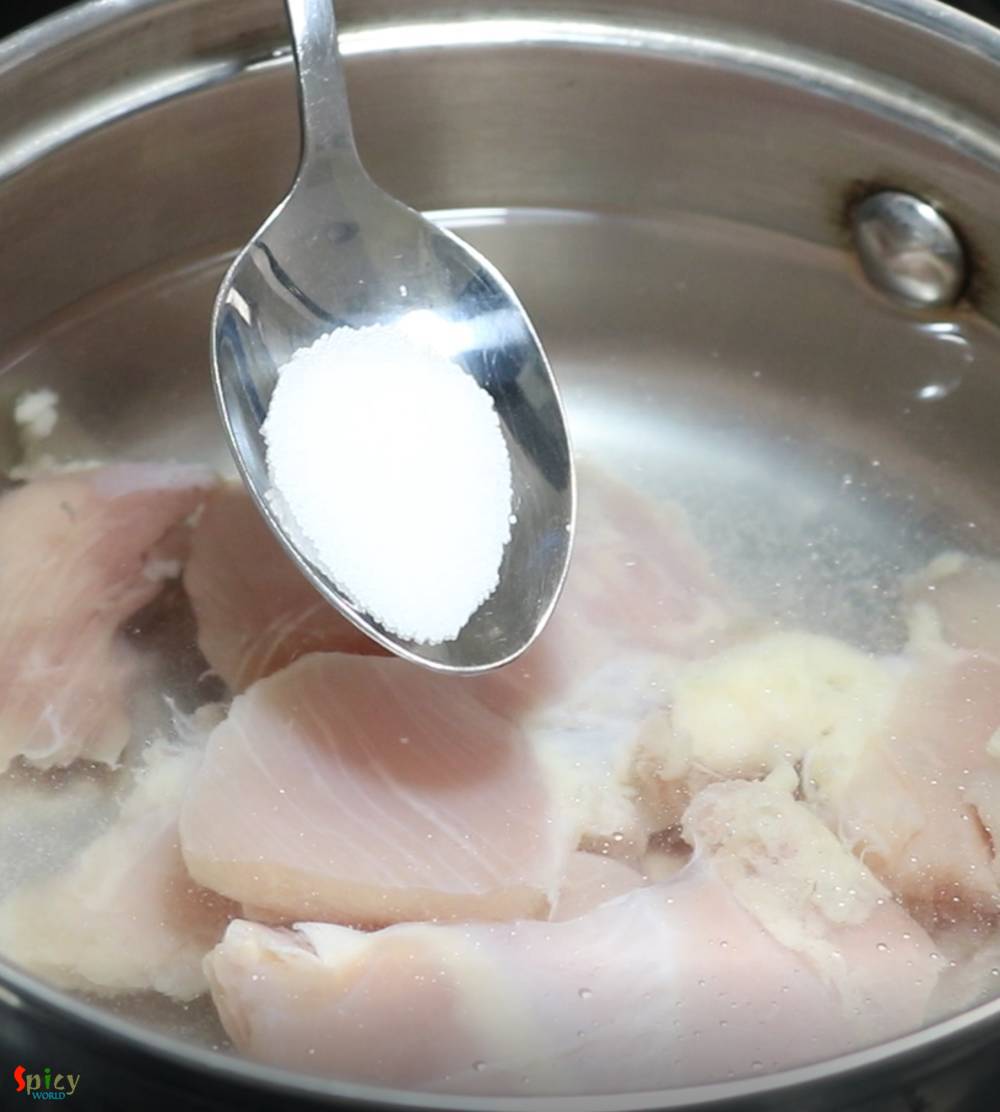 Take out the chicken from the stock in a bowl. Keep the stock aside for later use.
Shred the boiled chicken into thin strips.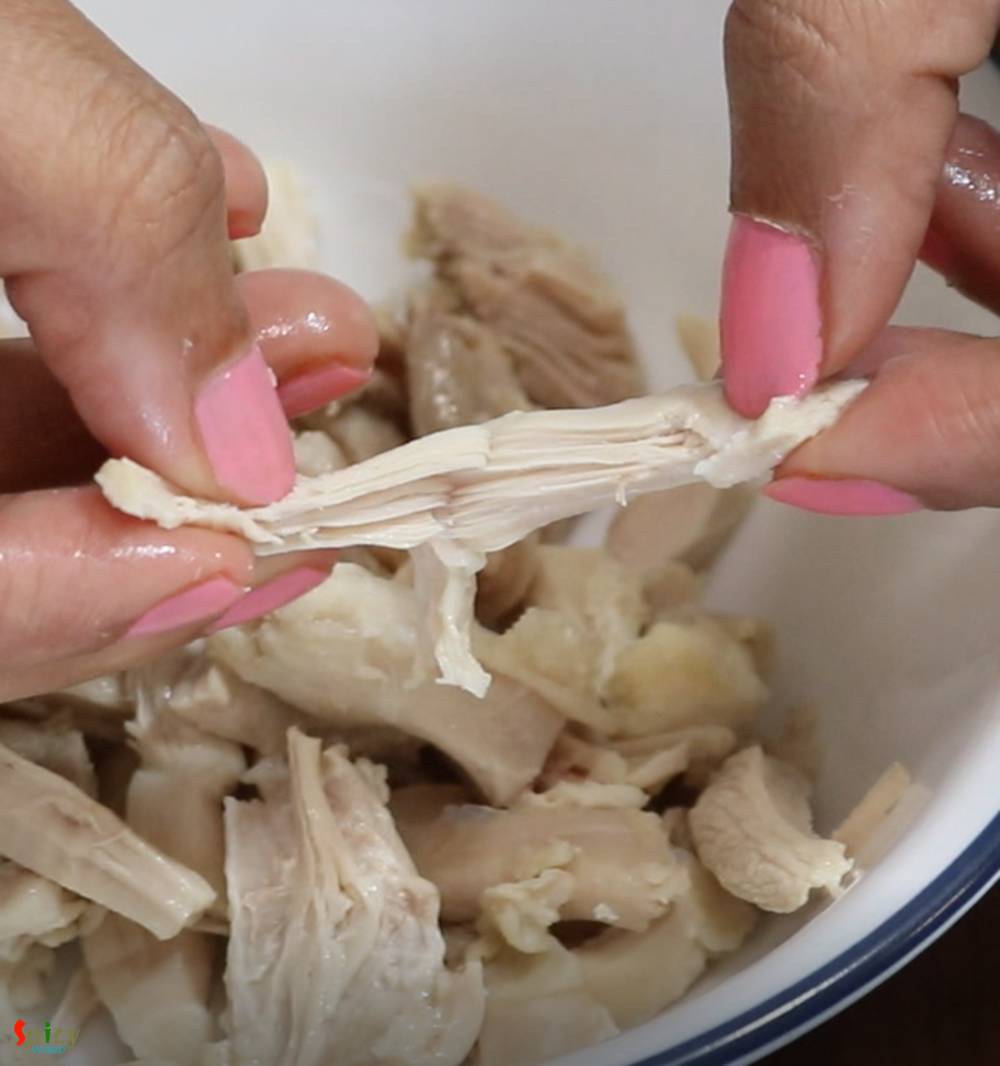 Heat oil in a wok or saucepan.
Saute chopped garlic and ginger for few seconds.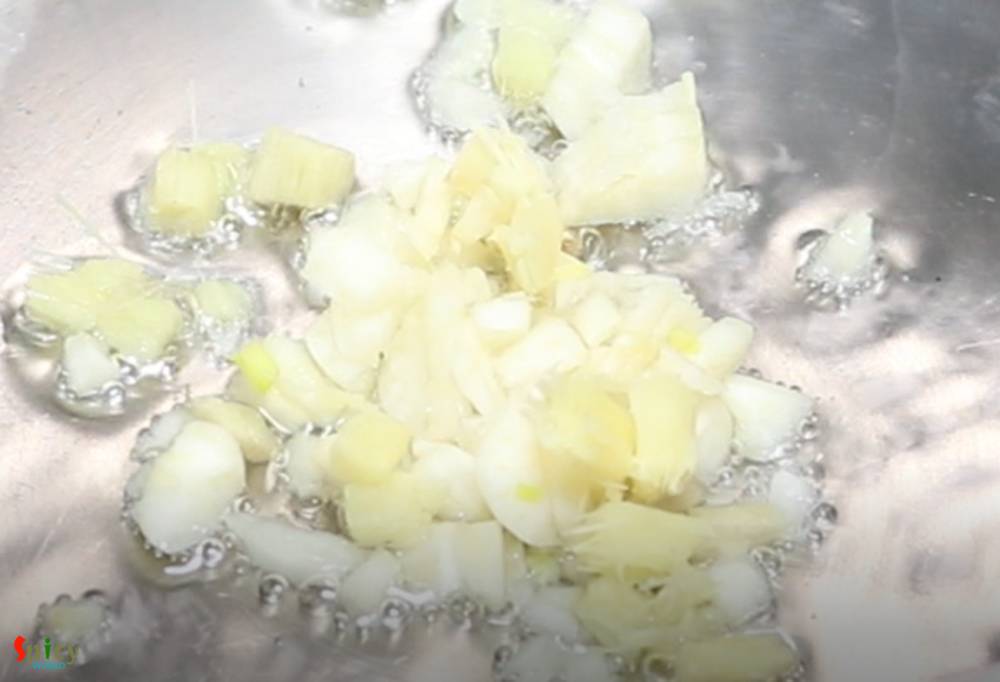 Then add chopped onion, fry for 2 minutes.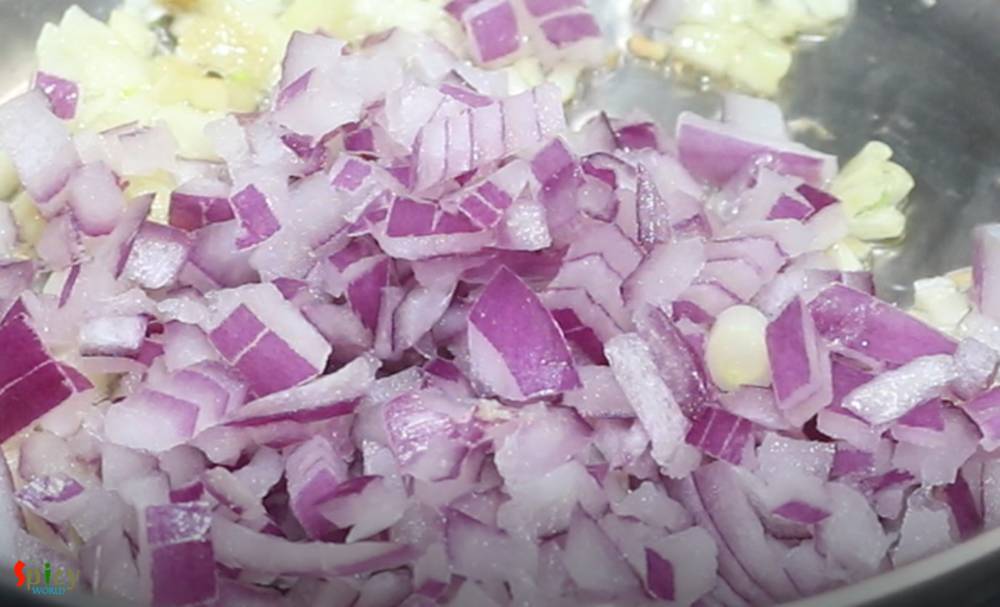 Next add all of the chopped vegetables. Fry for another 2 minutes.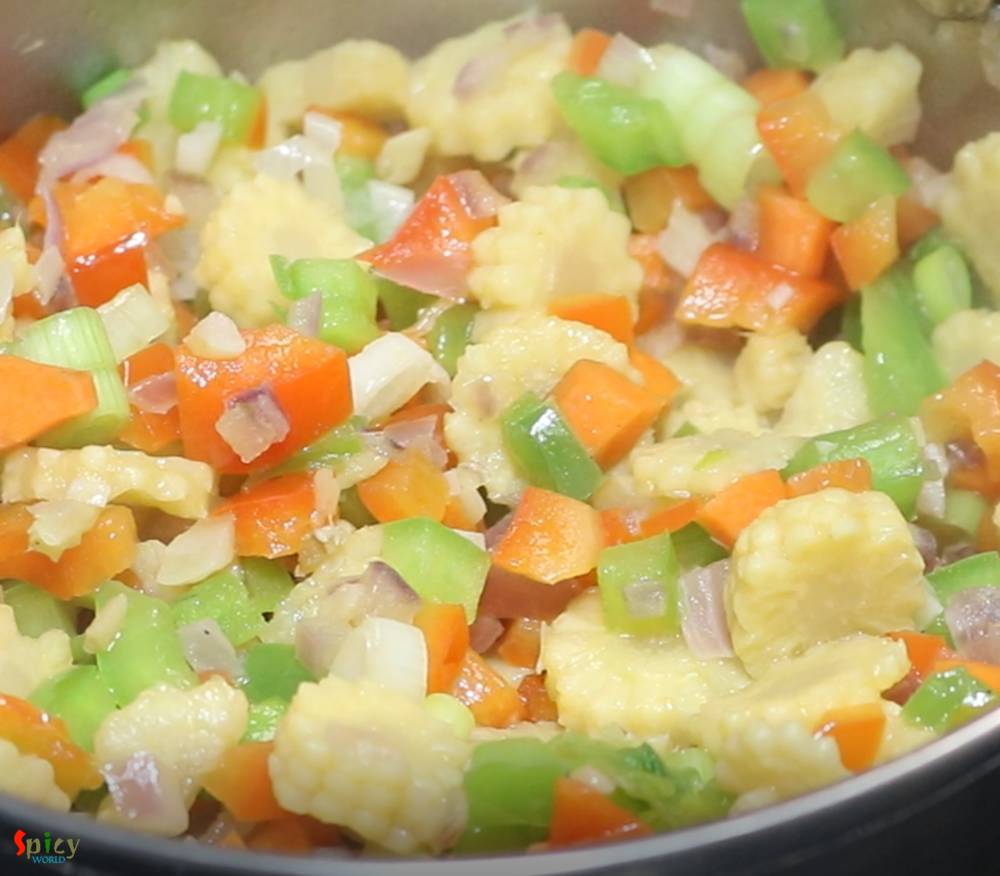 For the seasoning add some salt, black pepper powder, red chili sauce and soy sauce. Mix well.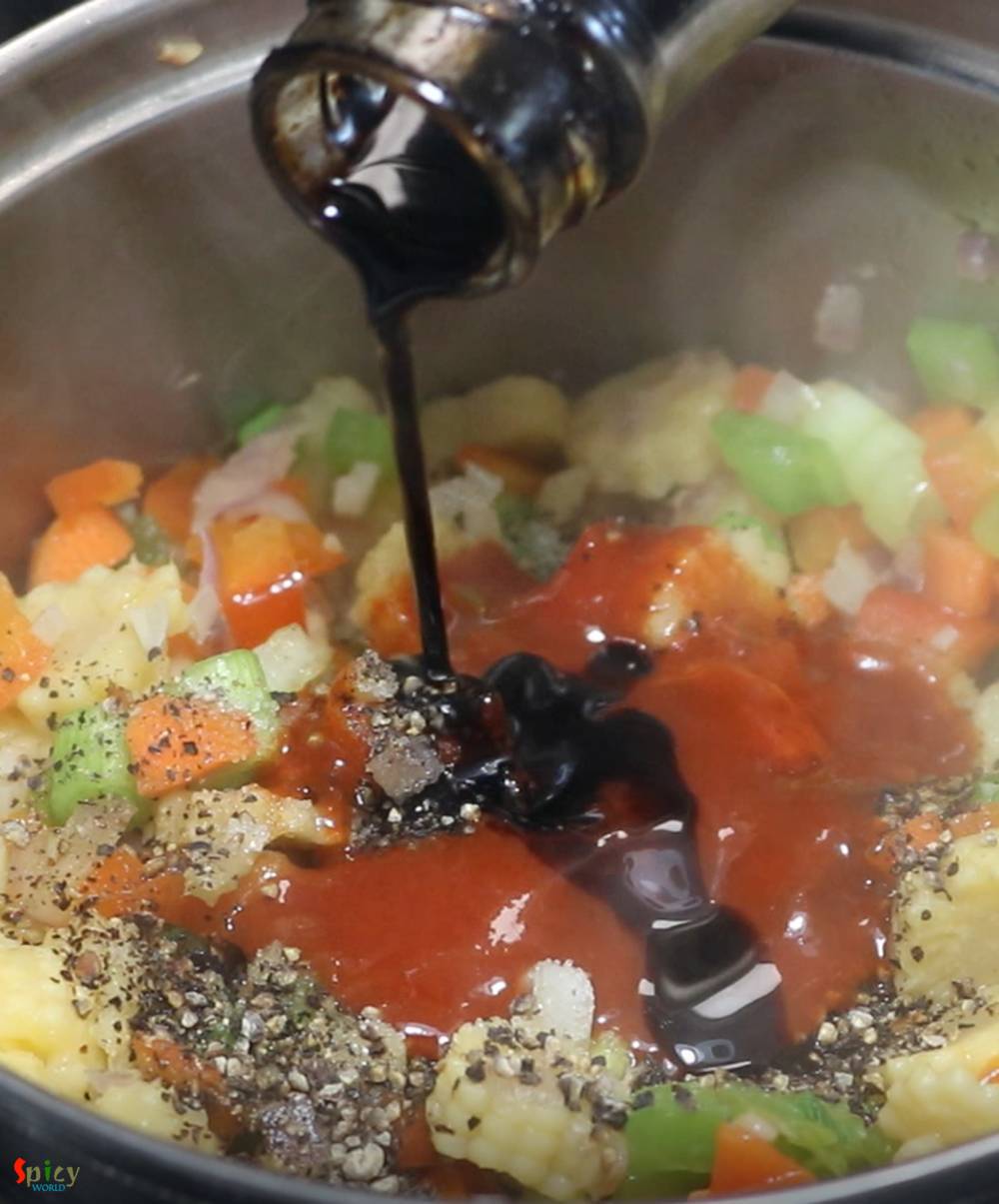 Now add the chicken stock and shredded chicken. Mix well and cook for 7-10 minutes on high flame. Do not make the veggies mushy.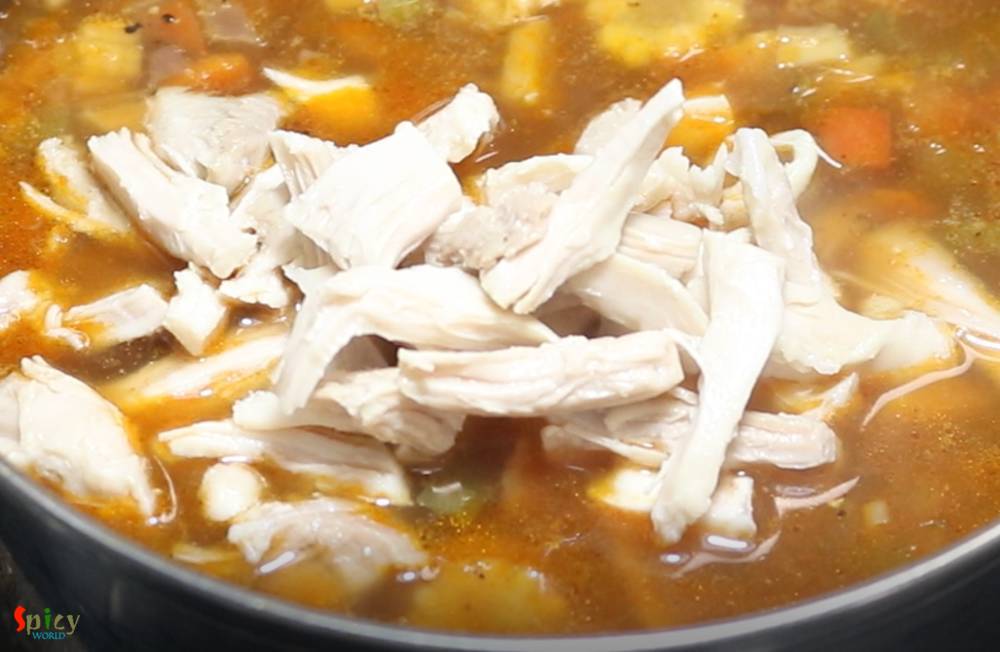 Add the cornflour diluted water and stir immediately. This will thicken the soup and make it silky.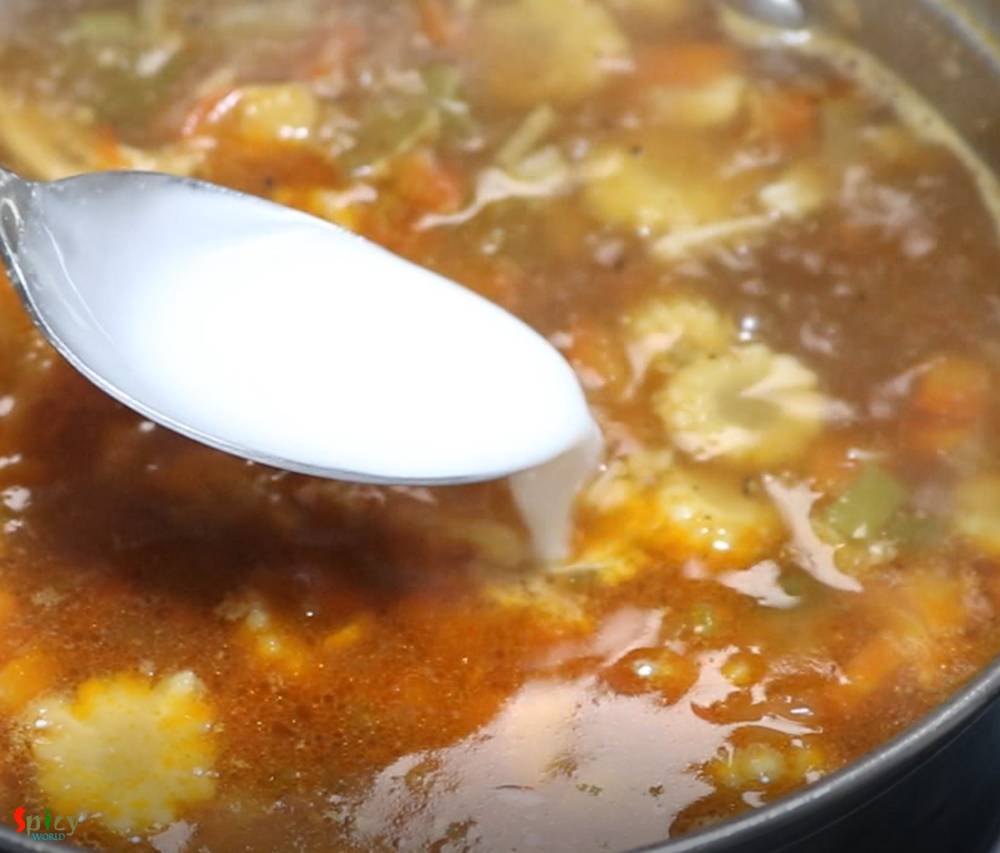 Then add a pinch of sugar and the vinegar. Mix and turn off the heat. You can add more vinegar if you want.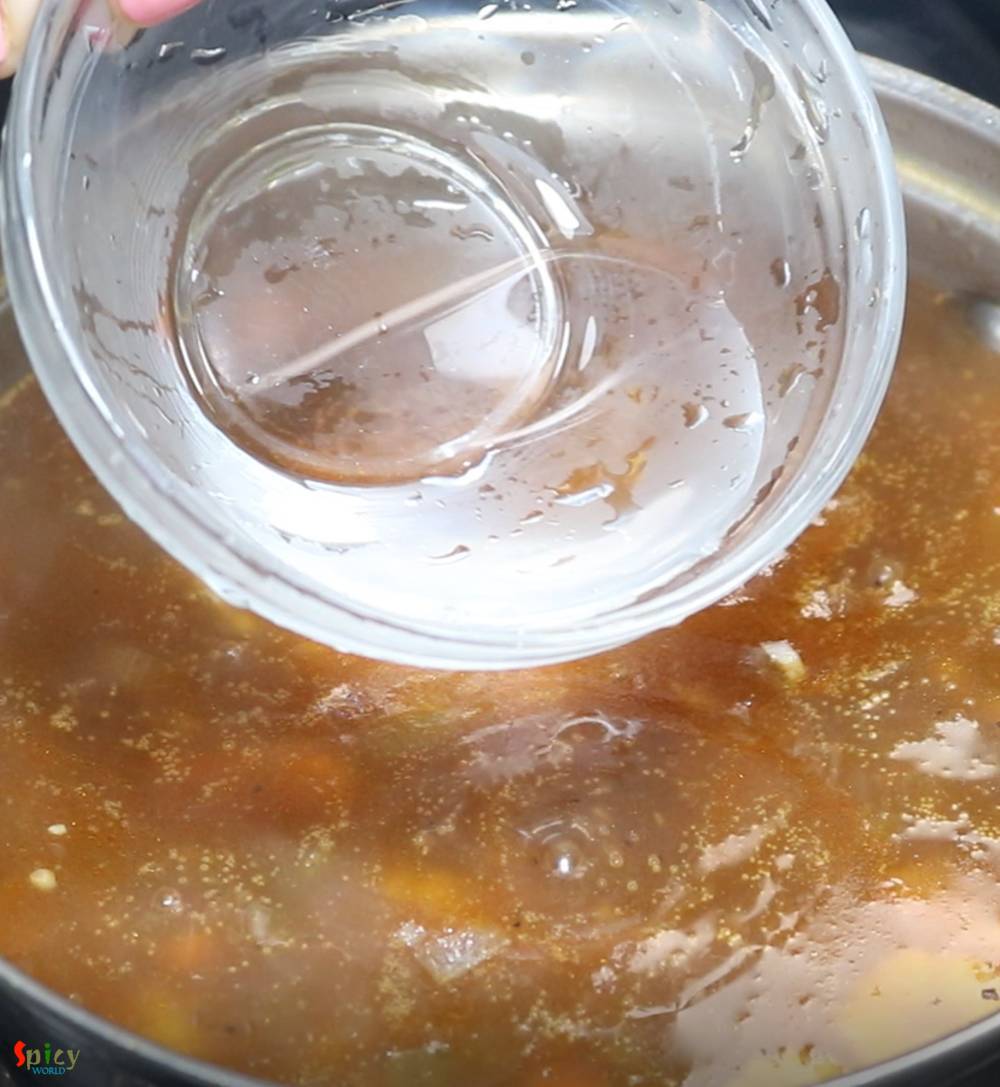 Lastly add chopped spring onion all over the soup.