Take a bowl. Add egg, salt and 1 cup of milk. Beat it very well.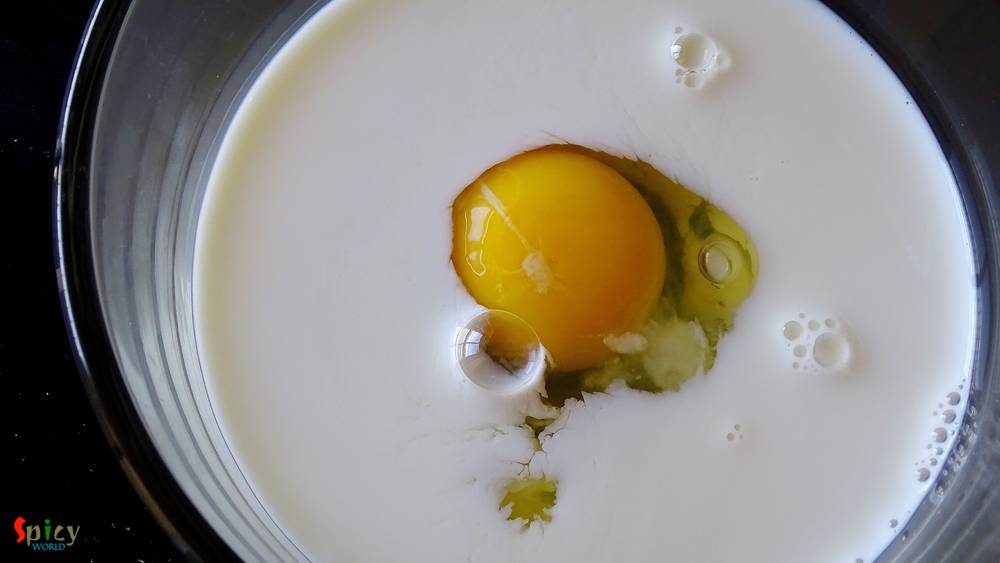 Then gradually add little flour and mix it. Do not add all flour and milk at a time. Add little portion of flour and milk , then mix.
You can also use blender for this process.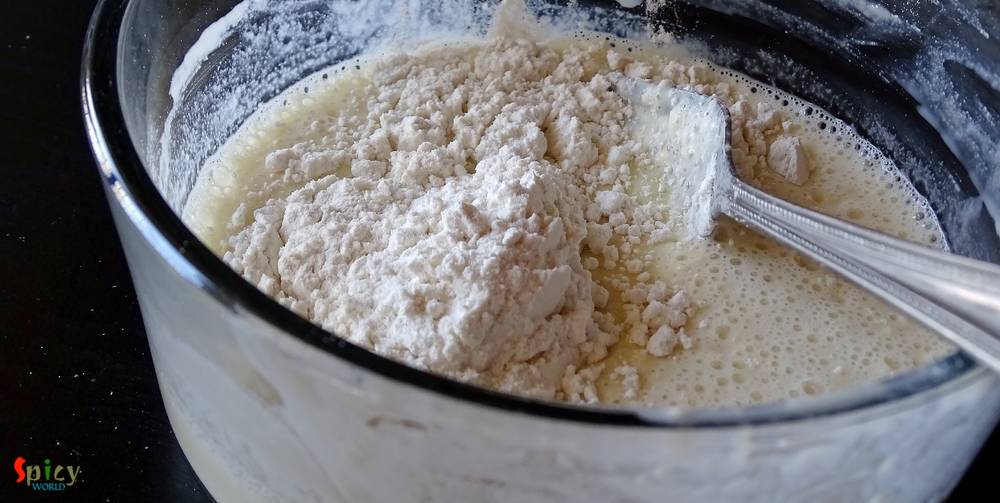 After mixing 2 cups of flour with milk add onion, garlic, green chilies, coriander leaves, spring onion, baking powder and salt. Mix this as a lump free runny batter.
Let the batter rest for 10 minutes.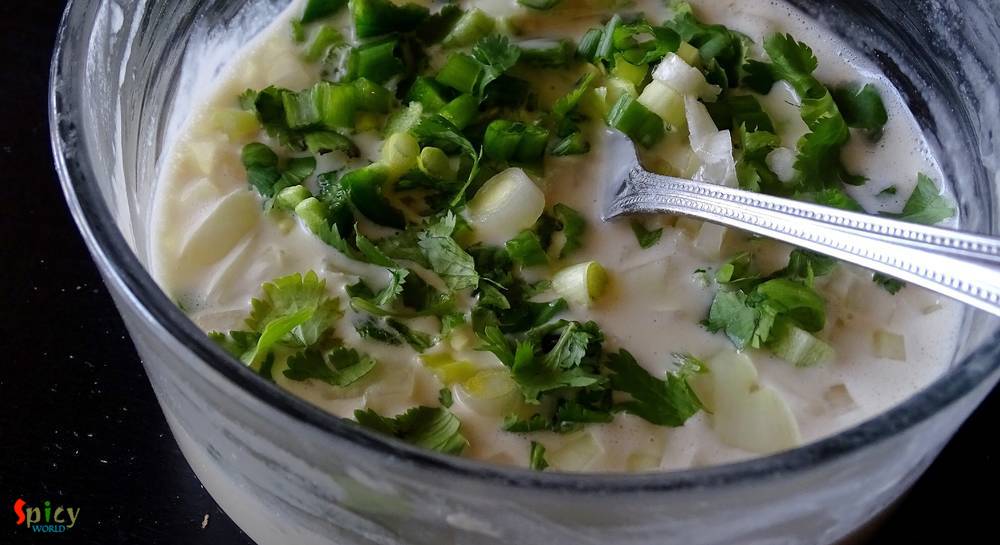 Heat 2 tsp oil in a frying pan. Add little portion of batter and spread with spoon. Fry one side for 4 minutes.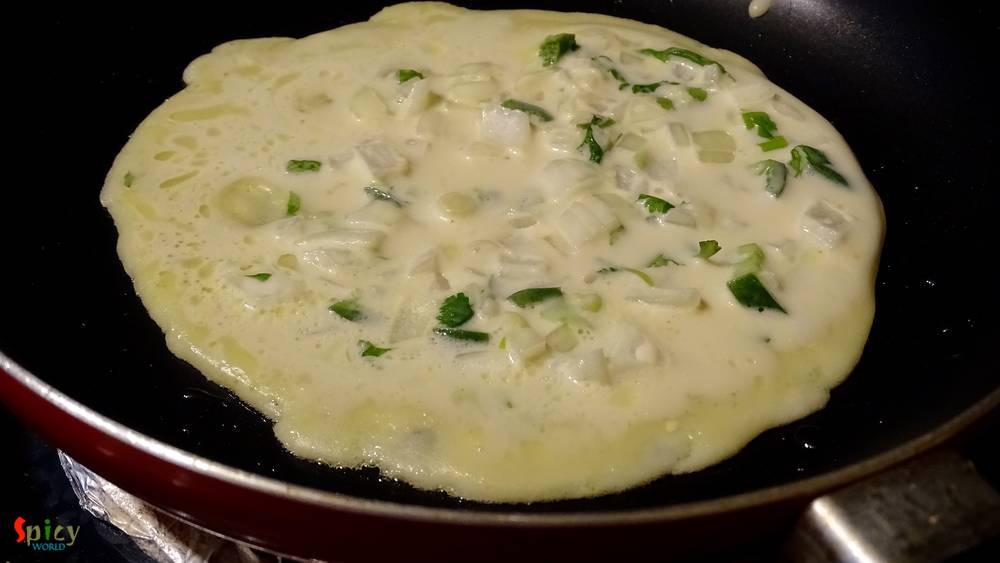 Then flip it and fry this side for another 3 to 4 minutes. You can make 10 - 12 pancakes with this batter.