Keep the tomatoes into some boiling water for 2 minutes and remove them.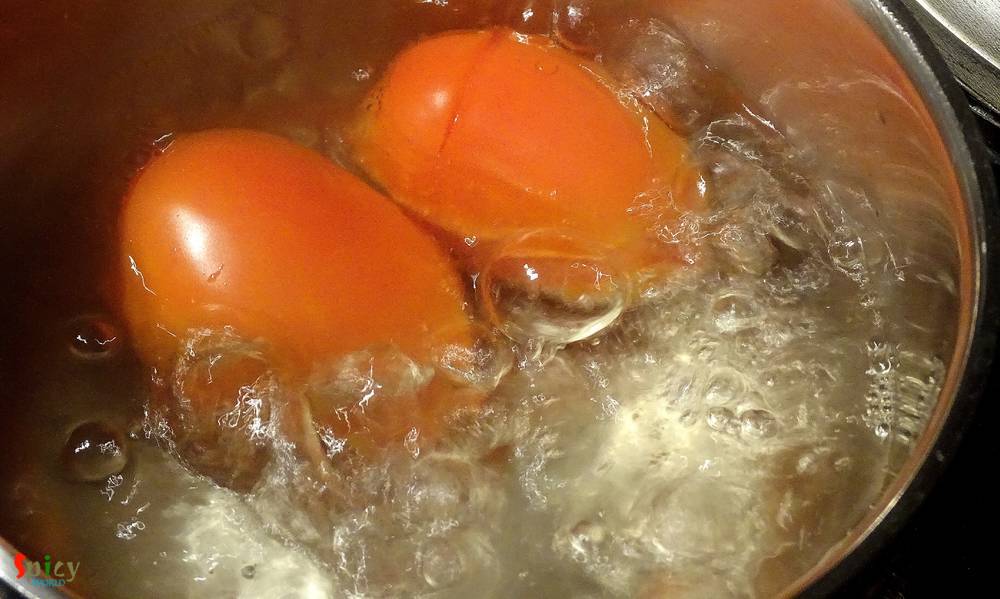 You can easily peel the skin.
Then blend them with little water to a smooth paste. Keep it aside.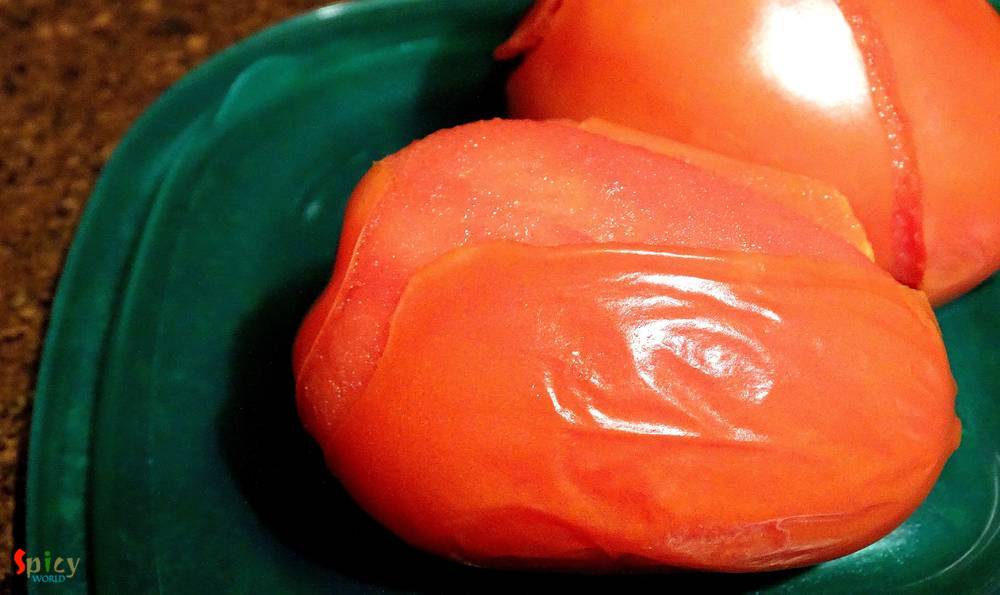 Boil the pasta until become firm.
Then drain the water.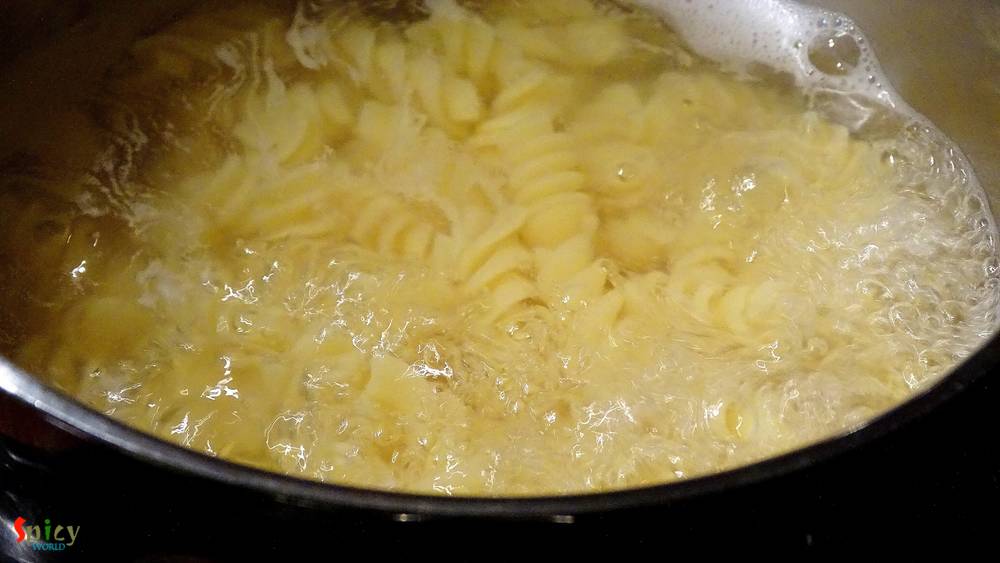 Heat 2 Tablespoons of oil in a pan.
Add all the veggies. Cook them in high flame for 4-5 minutes.
Then remove them from the pan.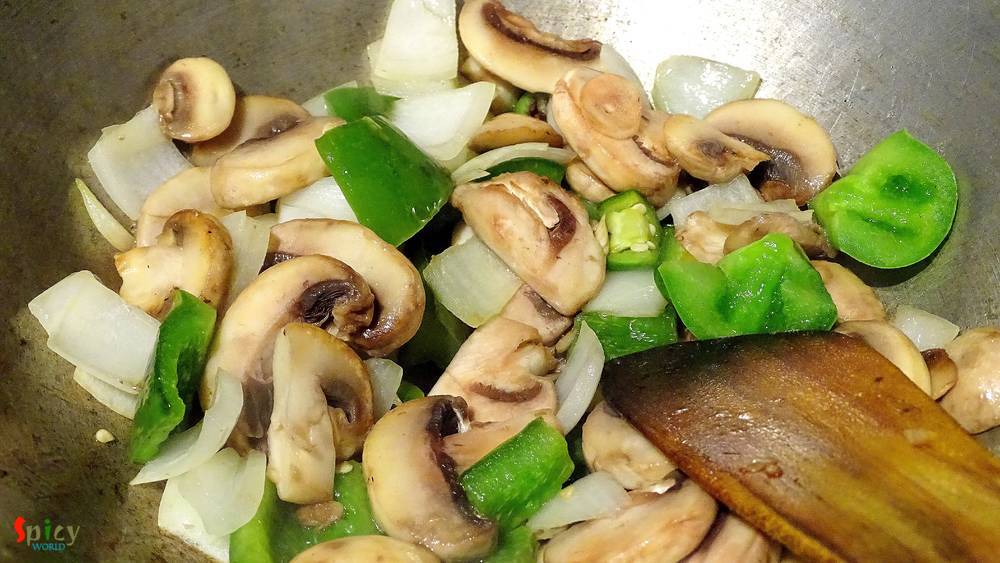 Heat the remaining oil.
Add chopped garlic. Saute it for 30 seconds.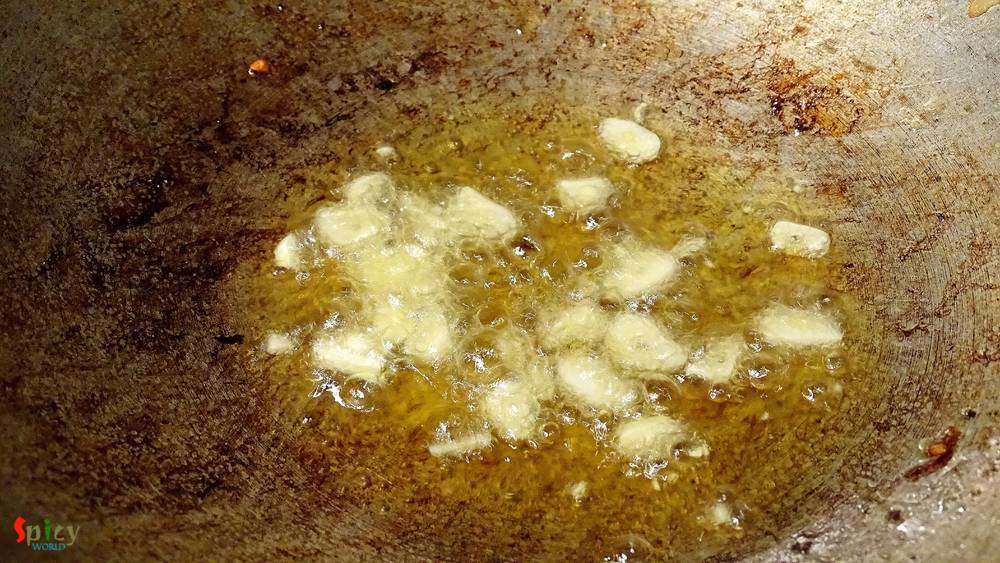 Then add paprika powder and black pepper powder. Mix it quickly.
Then immediately add the tomato puree, some salt and 1 Teaspoon sugar. Mix it and cook for 15 minutes in low flame.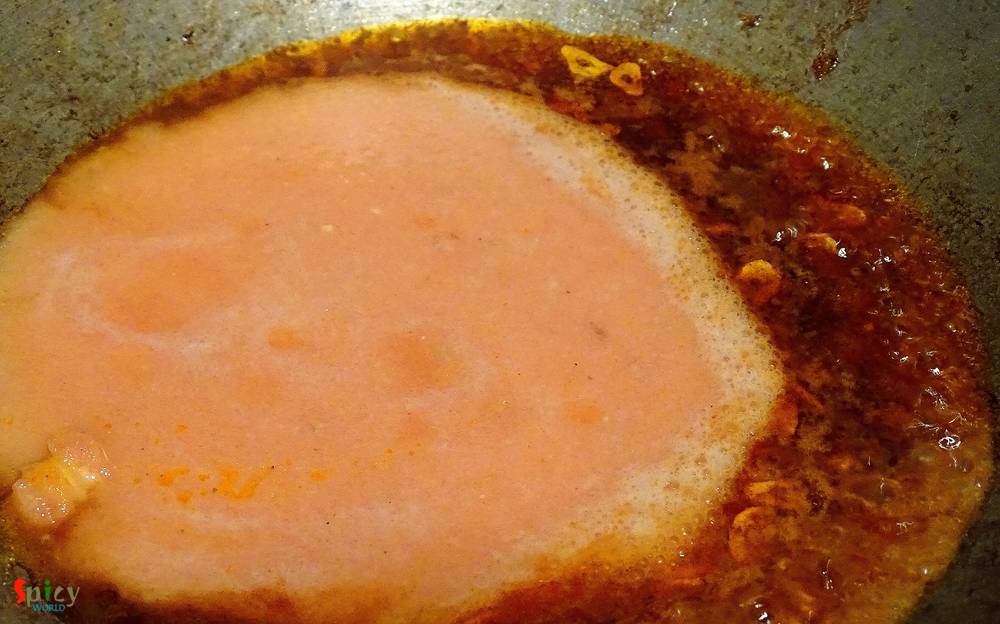 When the oil starts separating add the chicken. Mix it very well and cook it another 10 minutes.
If it becomes dry, you can add little water.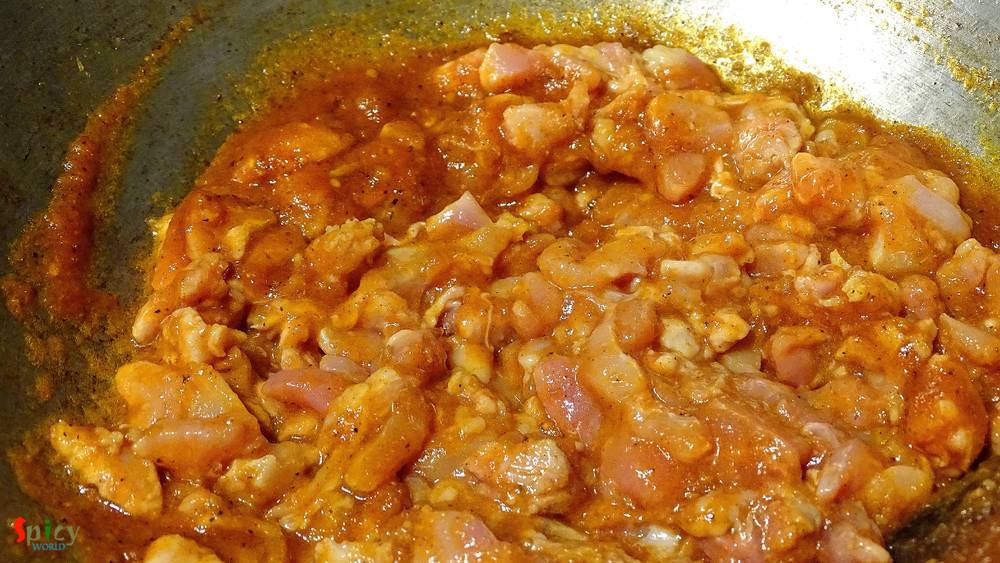 After cooking the chicken add crushed mix herbs or italian seasoning and salt. Mix it well.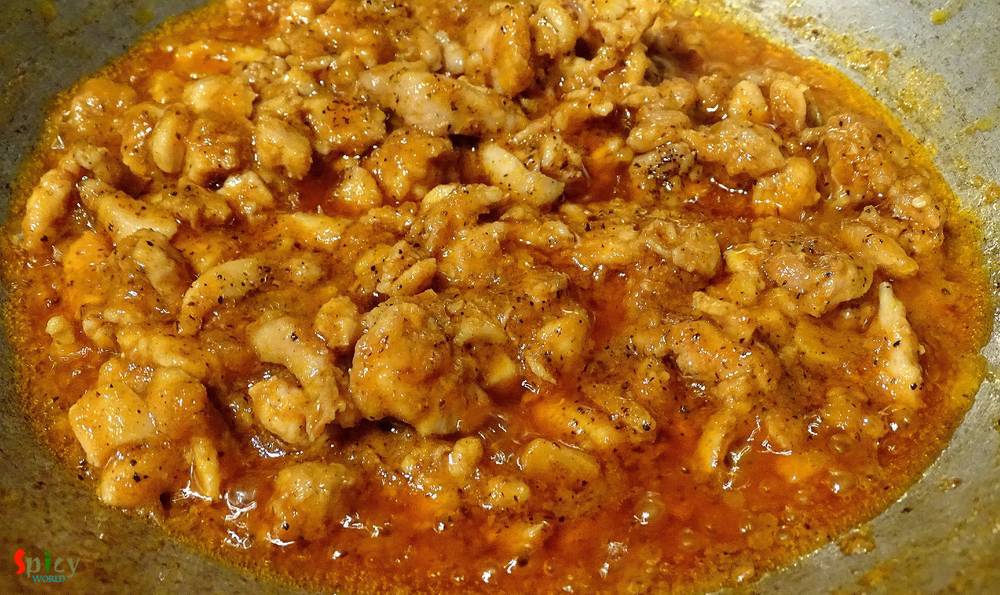 Then add in the boiled pasta, some more black pepper powder, tomato and chilli sauce.
Mix them very well for 5 minutes.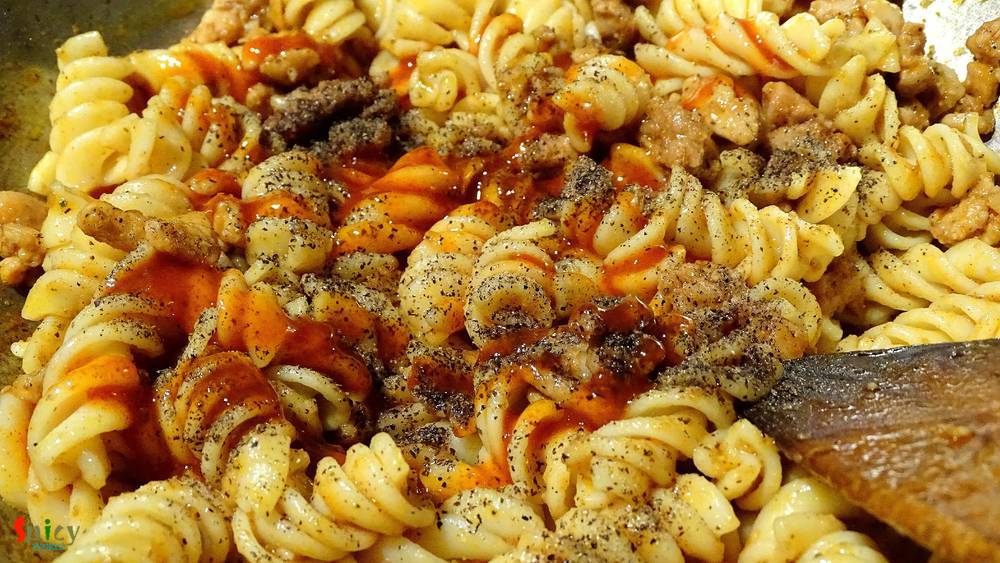 After that add those fried veggies. Mix it.
If the pasta becomes dry, add little warm water.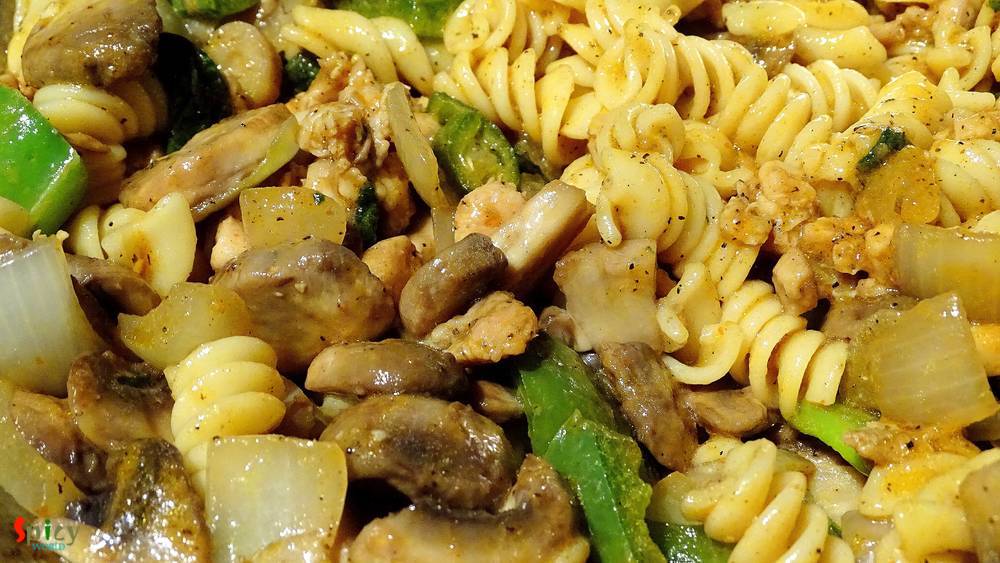 Check the seasoning and keep the pasta little juicy.
Now spread a layer of cooked pasta in oven proof bowl.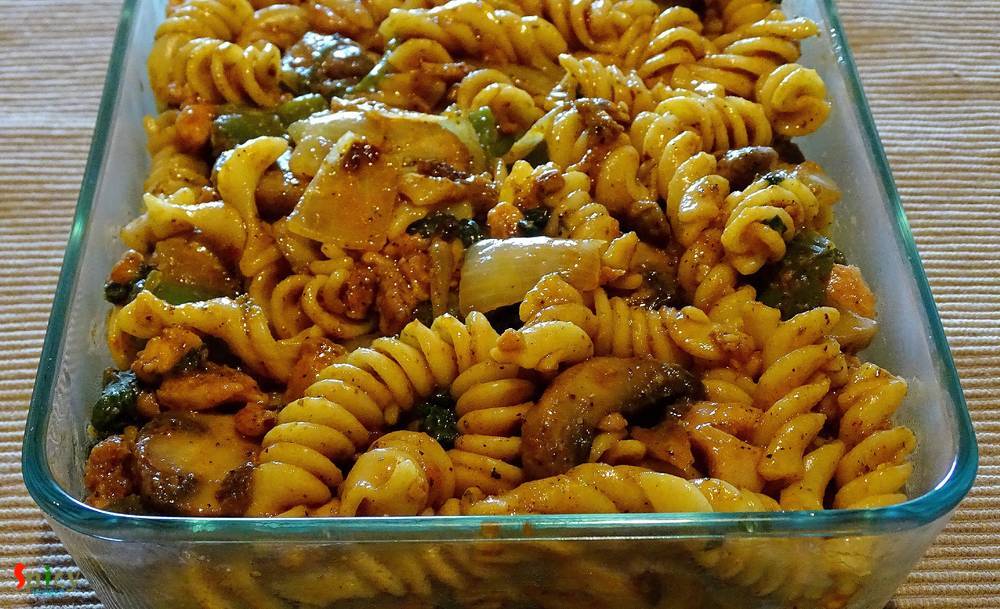 Then spread the shredded cheese on top.
Sprinkle some crushed herbs and black pepper powder over the cheese.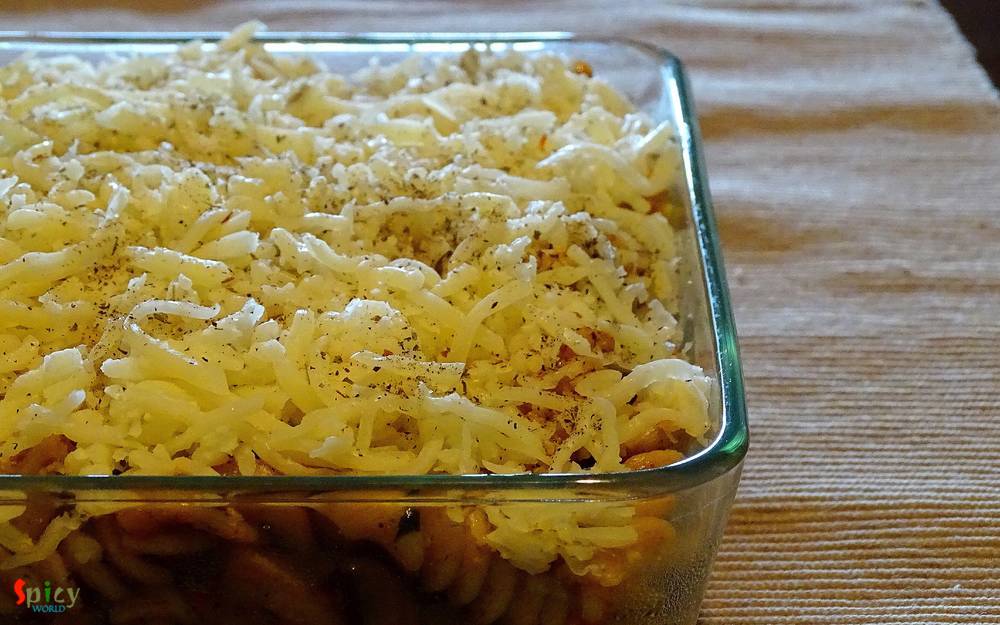 Preheat the oven to 400F for 10 minutes.
Then put the tray into the oven and bake it for 15-20 minutes.
Let it rest for 4 minutes and then serve hot.