Wash the squids very well in water.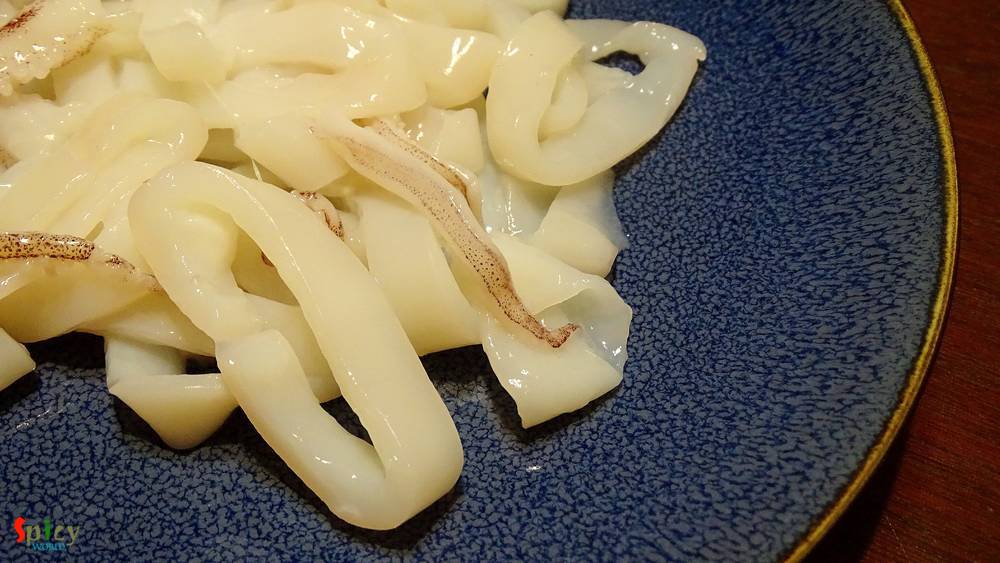 Then take half cup of flour, salt, 2 Teaspoon oil and some water in a mixing bowl.
Mix them well and make a thick batter.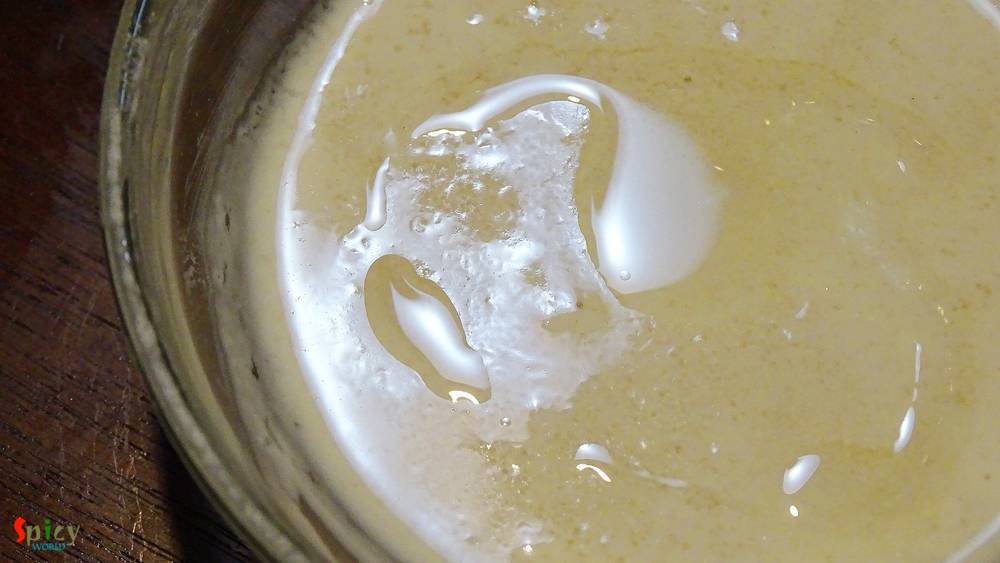 Put the remaining flour in another bowl along with salt, black pepper and red chilli powder. Mix the dry Ingredients very well.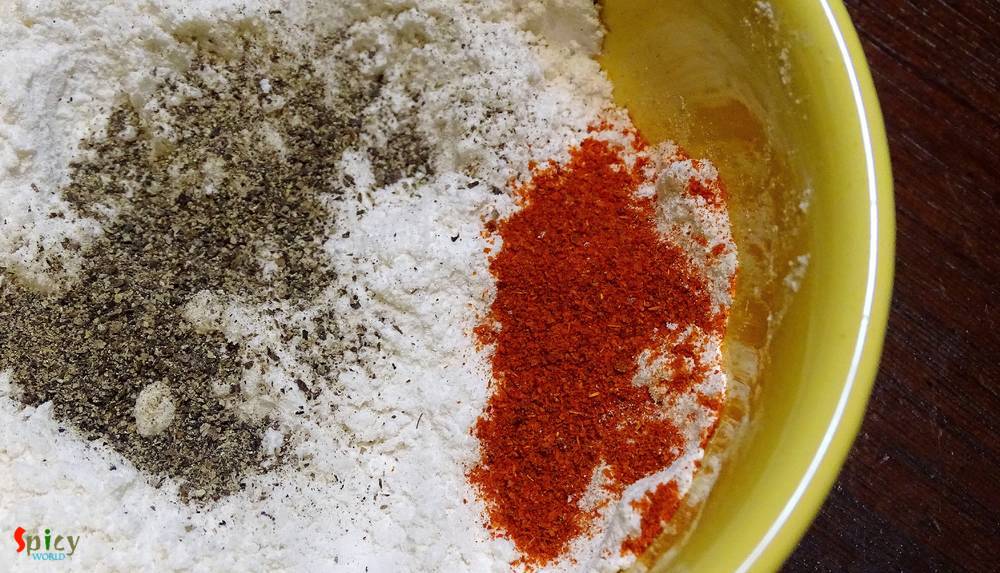 Dip one ring in the flour batter first. Coat it well.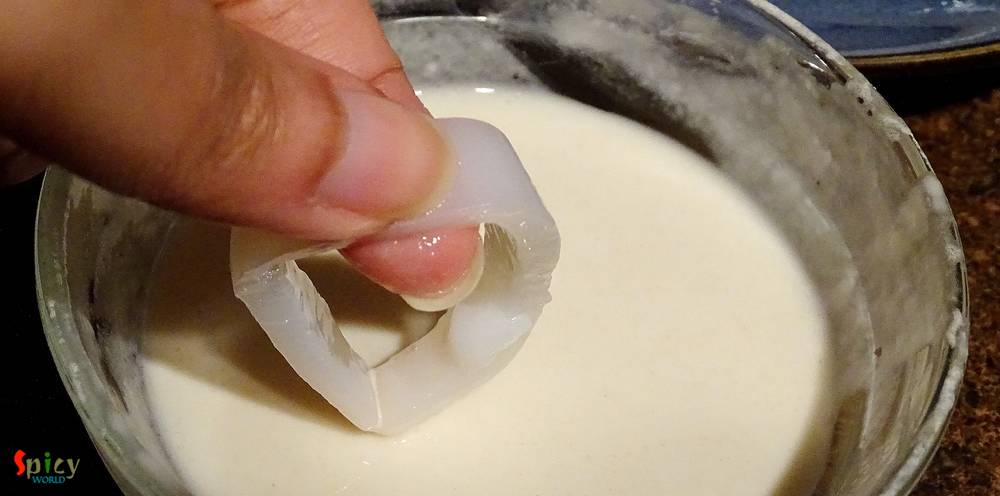 Then coat it in dry flour mixture.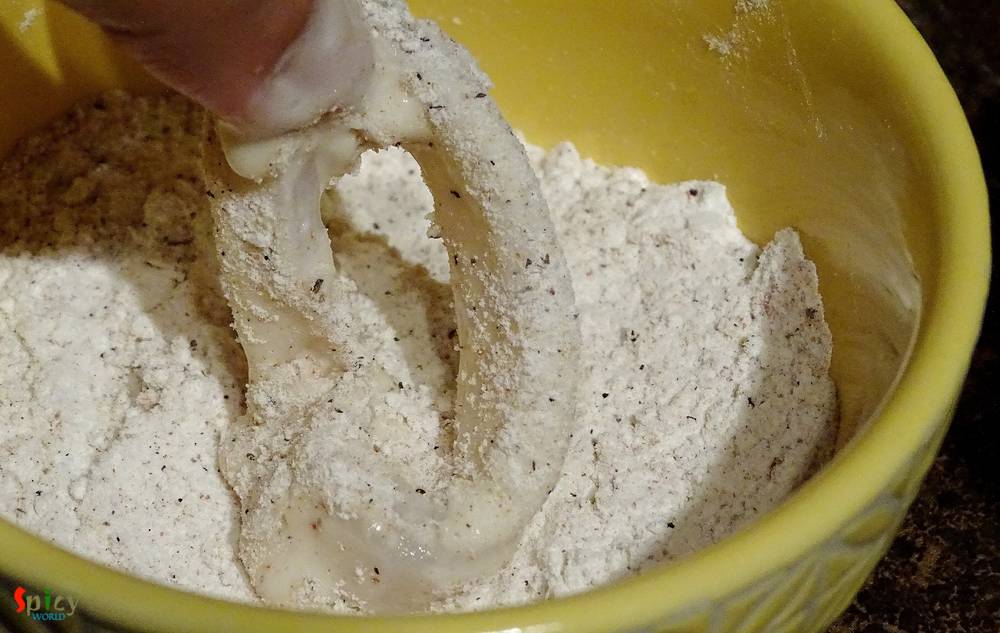 Put the coated squid ring in hot oil.
Oil should be really hot.
Fry them till golden in color. It will take 2 - 3 minutes.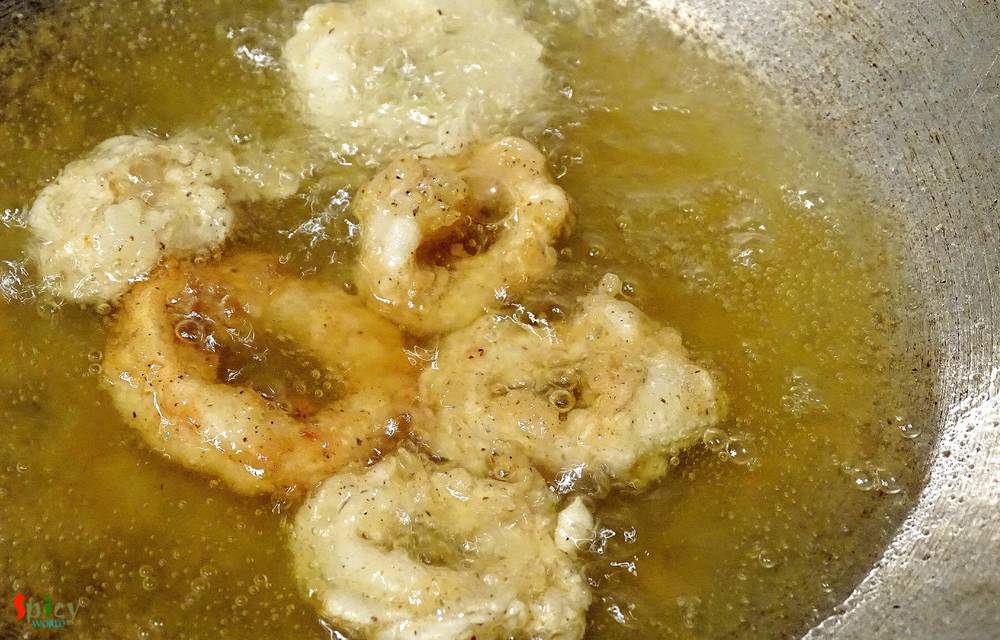 Then remove them from oil and place on a tissue paper.