Put all the above mentioned spice powder and 2 Tablespoons of mustard oil in a bowl. Mix it well.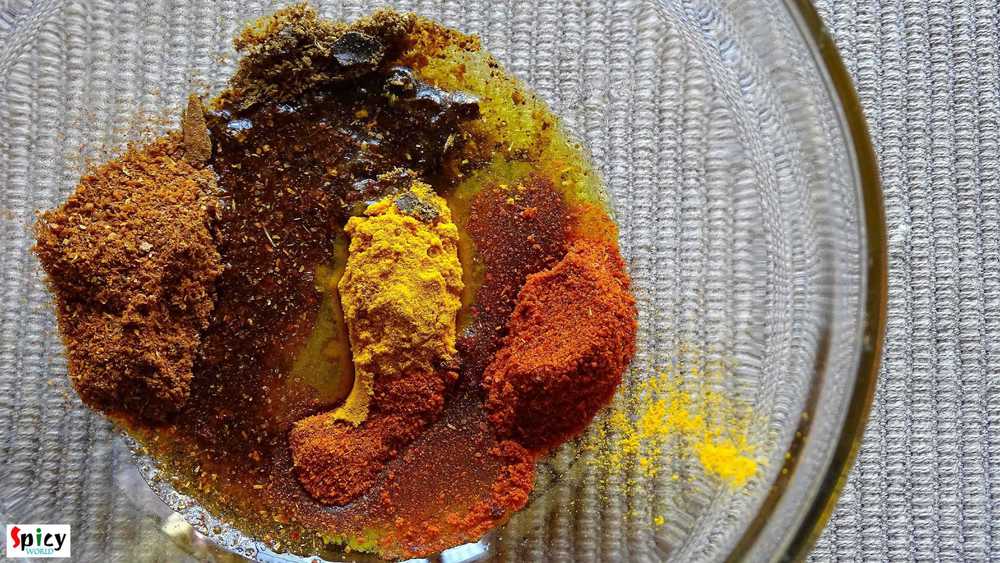 Add ginger and garlic paste to it. Mix it well.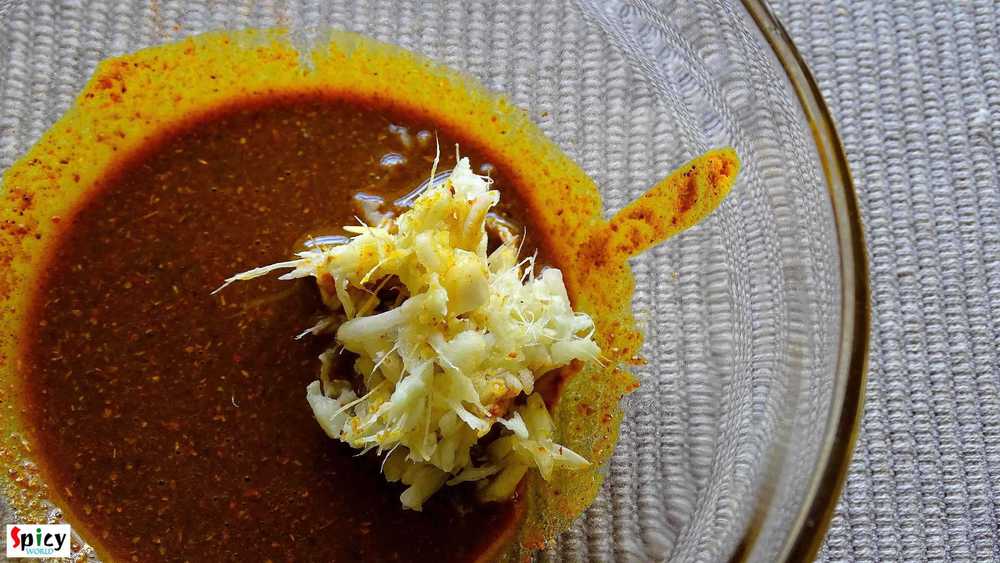 Marinate the mutton pieces with curd, pinch of salt and this masala paste. Massage the pieces with masala very well. Keep it in fridge for 5 hours or overnight.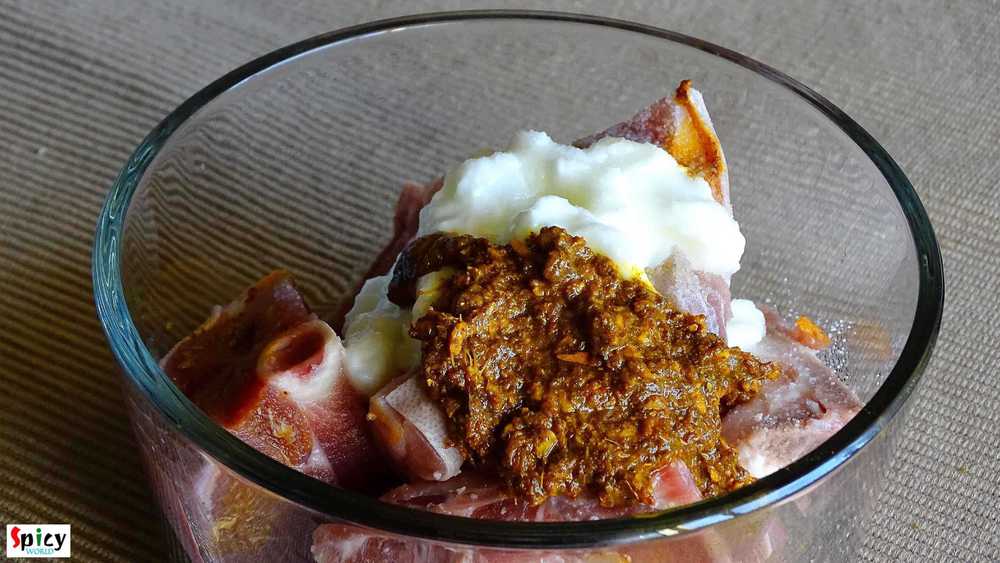 Heat the remaining mustard oil in a kadai.
Add few onion slices first. Fry them golden in color.
Then remove them from pan and keep it aside for garnishing.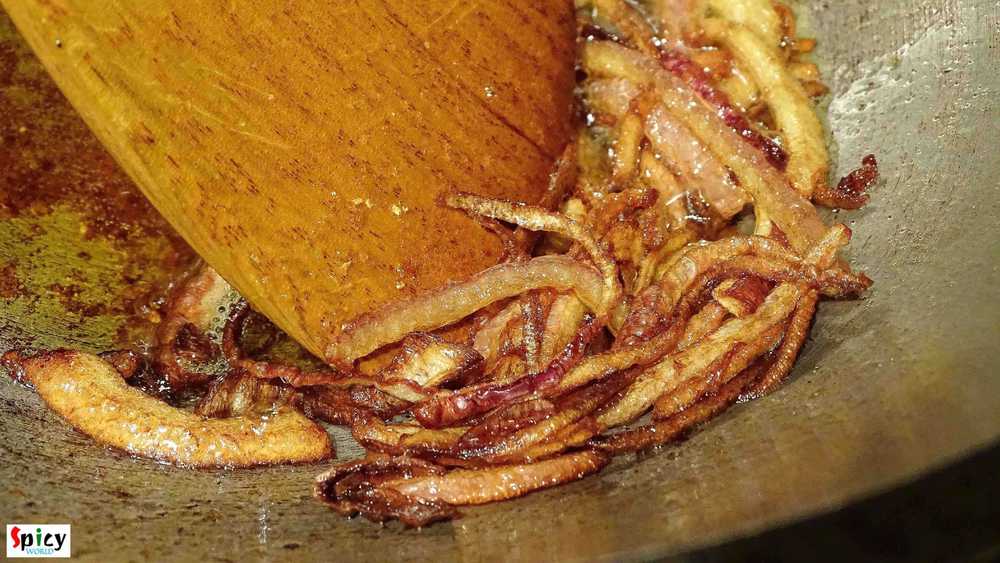 In the remaining oil add the remaining onion slices. Fry them for 6-7 minutes.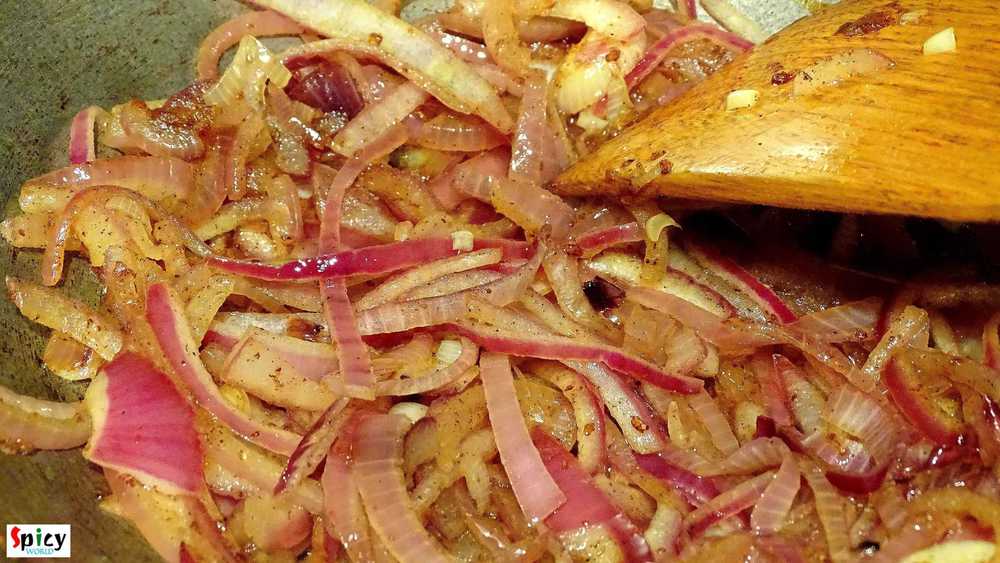 Then add the marinated mutton pieces. Mix it well for 6 minutes.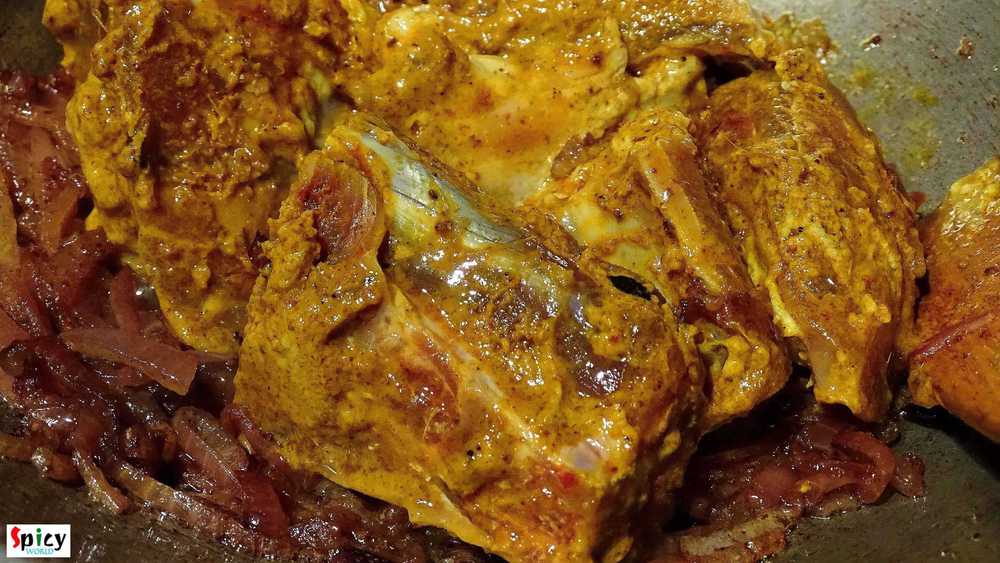 Add the potatoes and salt. Mix it and cover the pan. Cook it on slow flame for 20-25 minutes.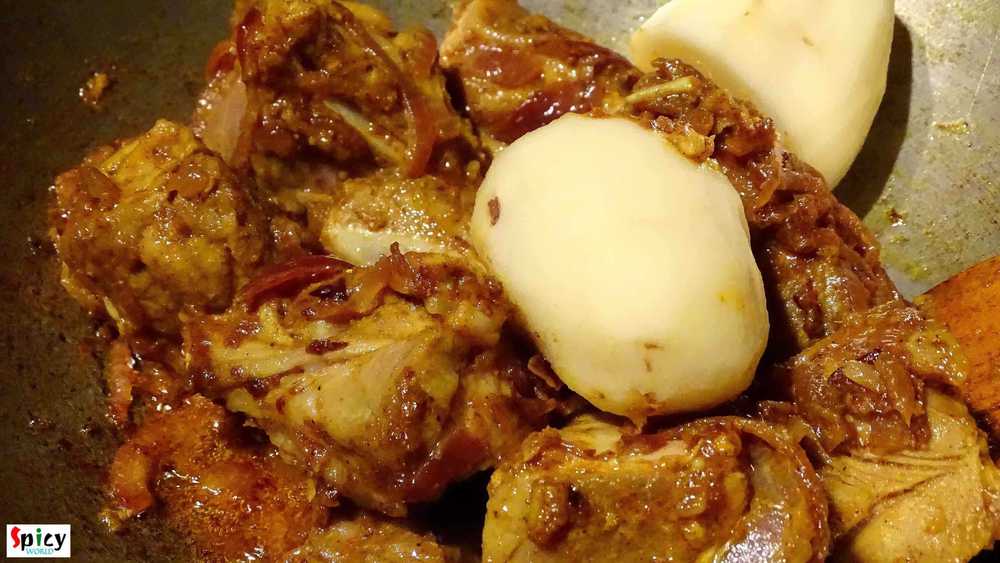 Mutton will release lots of water.
Add half Teaspoon of sugar to it. Mix well and cook it.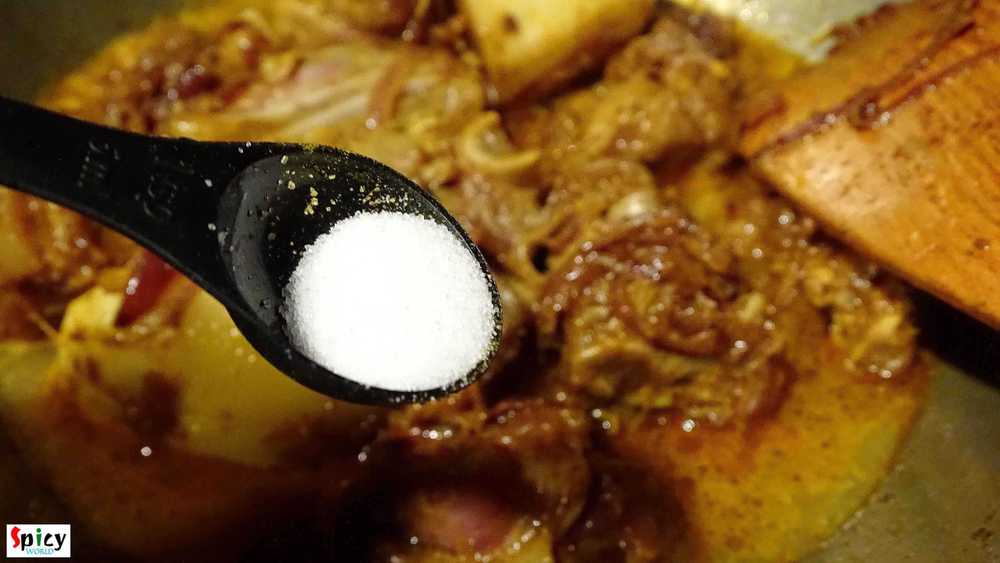 After half an hour you can see the potatoes become fully soft. But mutton needs to cook more.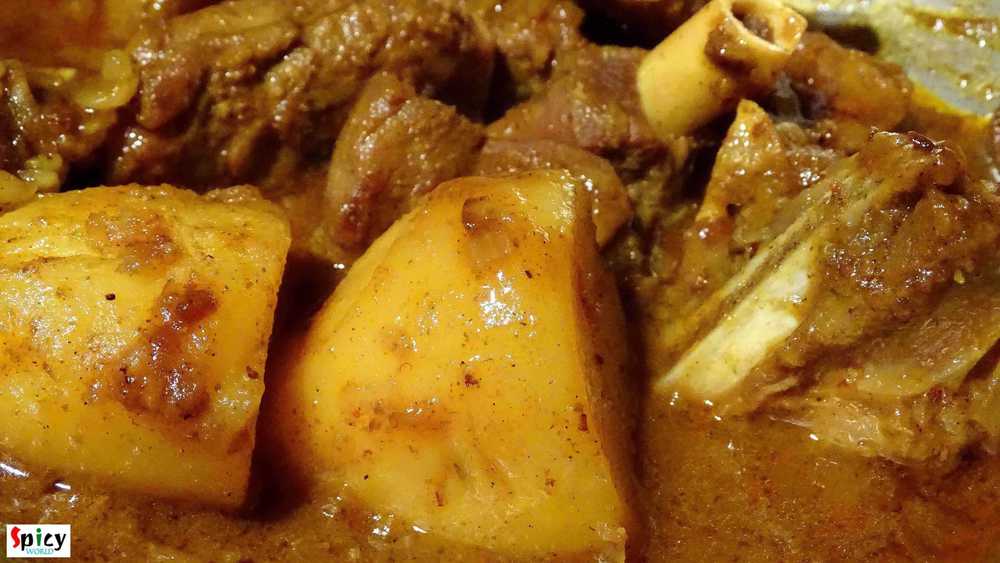 Boil a cup of water in a pressure cooker.
Add all the whole spices in the boiling water. In that way the water will becomw flavorful.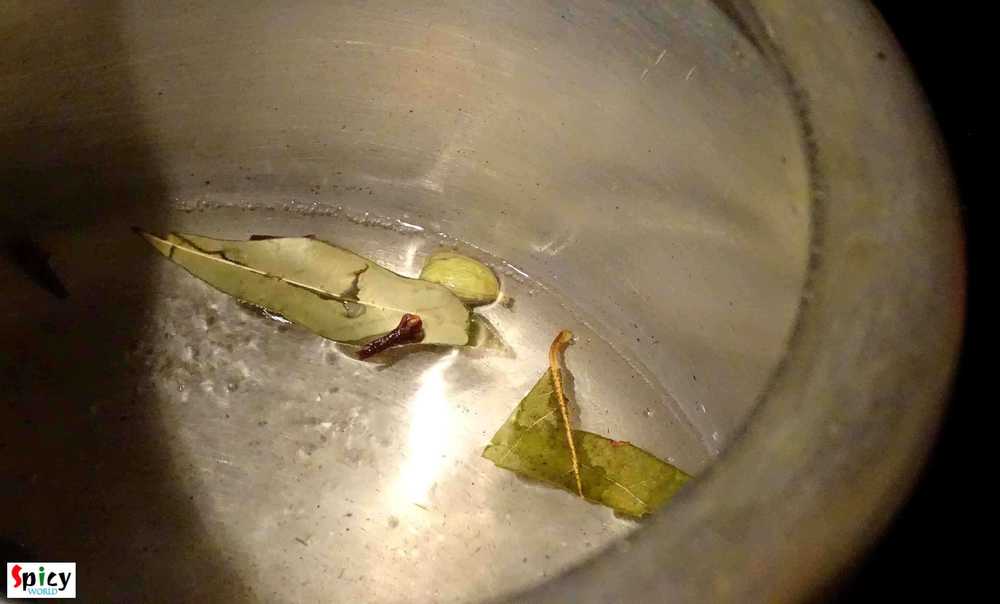 Now add mutton with gravy in the pressure cooker. Keep aside the potatoes.
Give the mutton pressure for 10-15 minutes or until it becomes soft.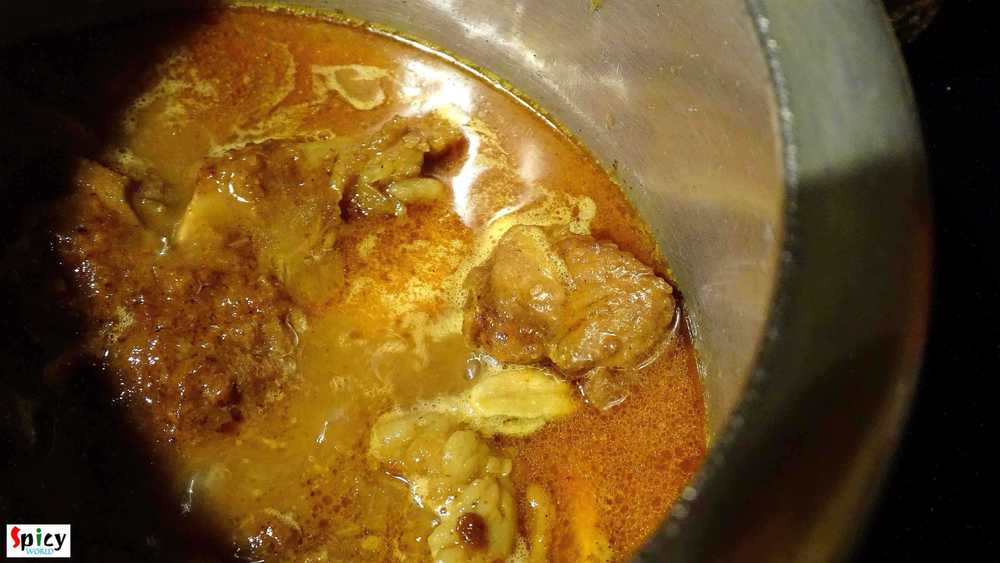 If you have time in your hand, skip the cooker process.
When the potatoes become soft, remove them from the pan.
Add a cup of warm water and all the whole spices to the mutton.
Cook it in slow flame until it become soft.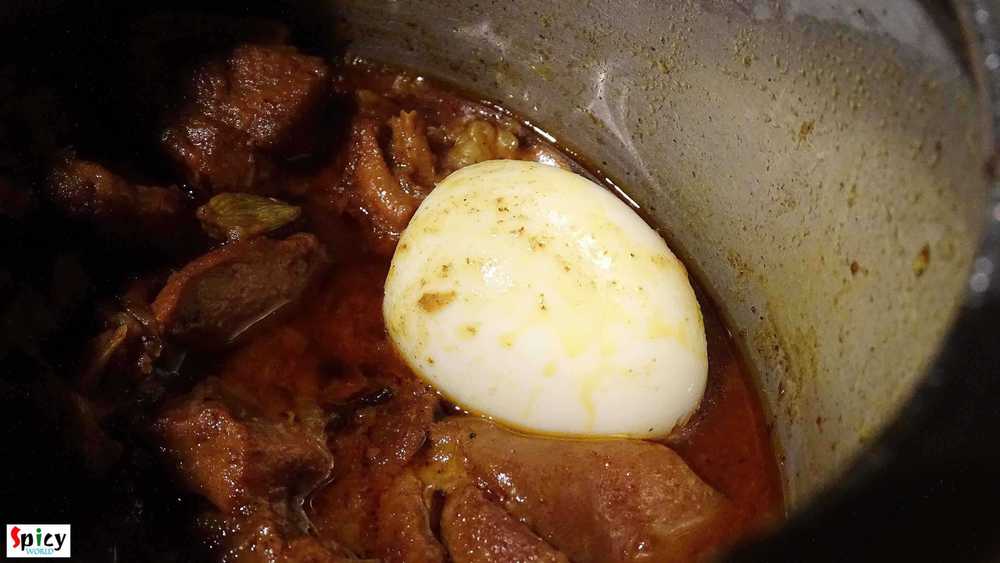 Check the seasoning.
When the mutton will become fully soft add the boiled egg. Simmer for just 2 minutes and then serve.