Add ghee / butter in a hot pan and melt it.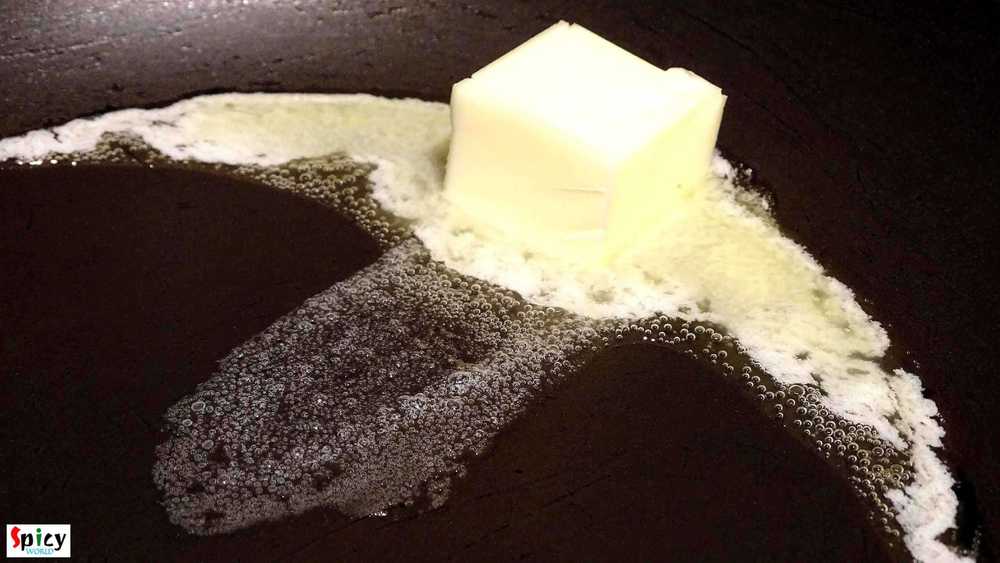 Then add chopped cashews. You can add whole cashews also.
Saute it for 2 minutes.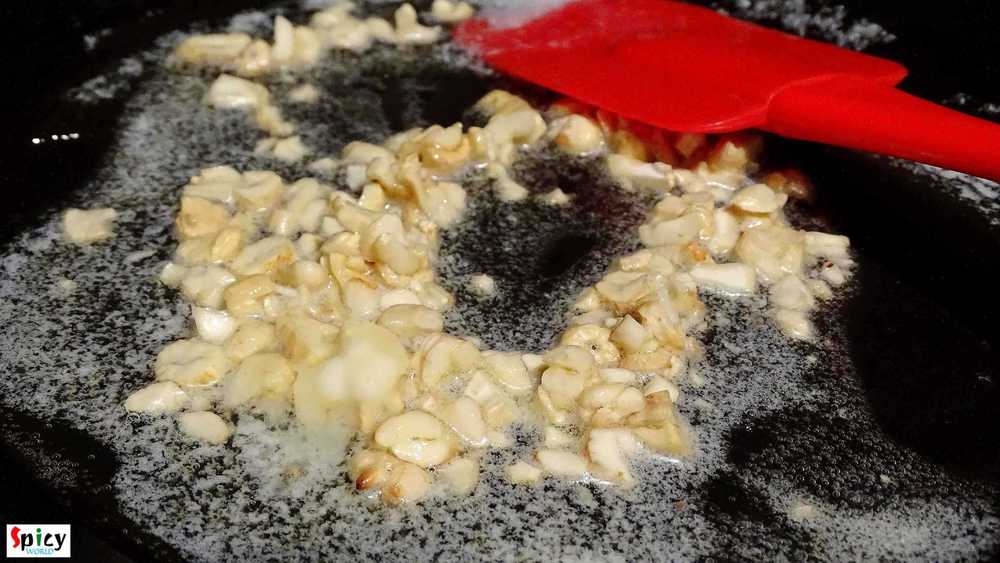 Then add the raisins. You can add almond / pistachio also.
Mix it for 1 minute.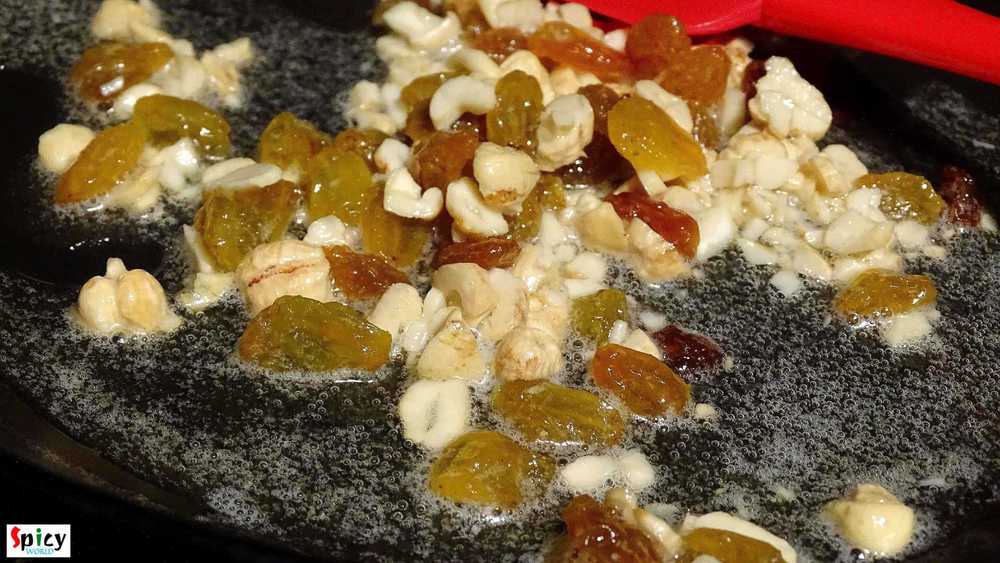 Then add semolina / sooji in hot ghee.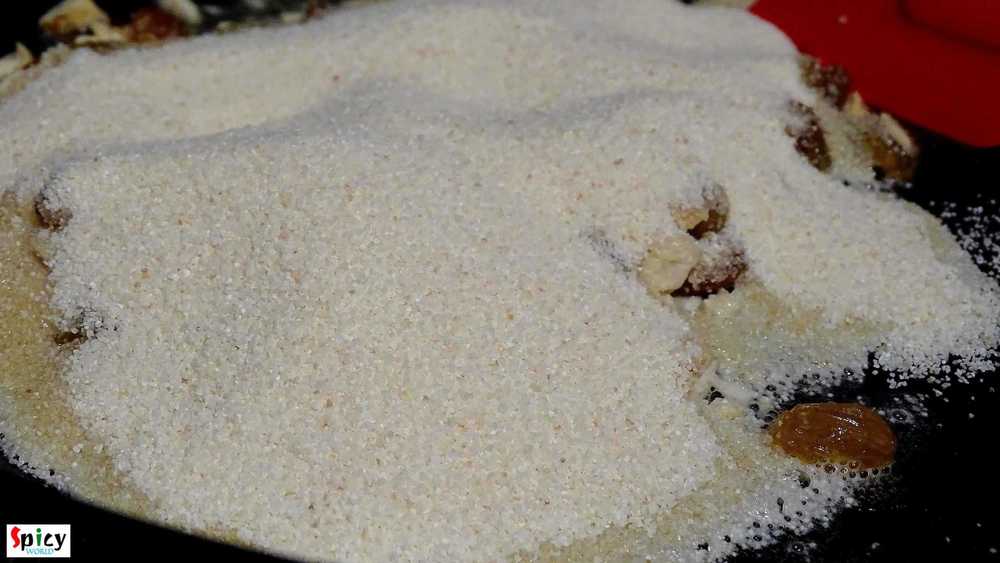 Mix it and stir it continuously for 10 minutes in slow flame.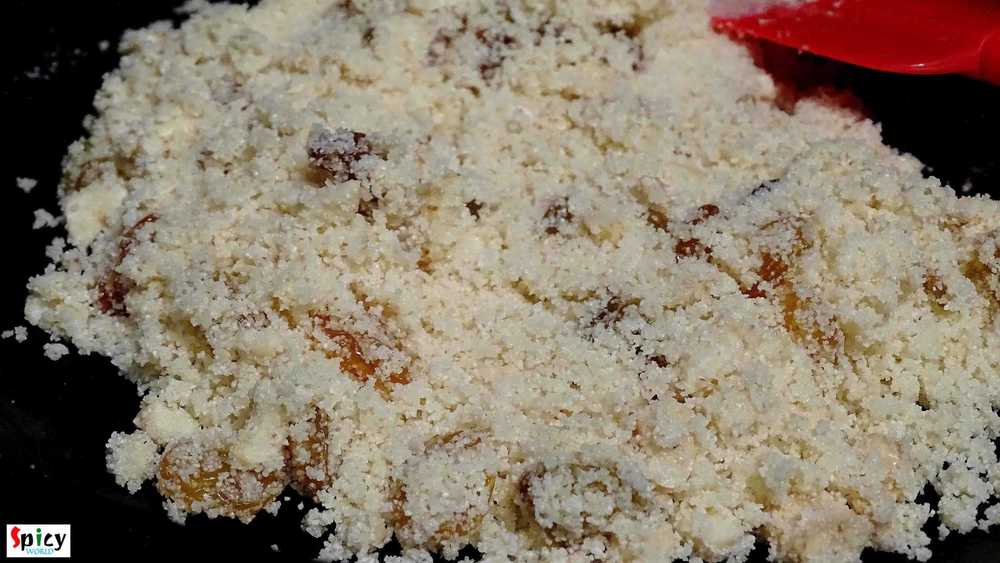 Boil the milk in another burner while roasting the sooji.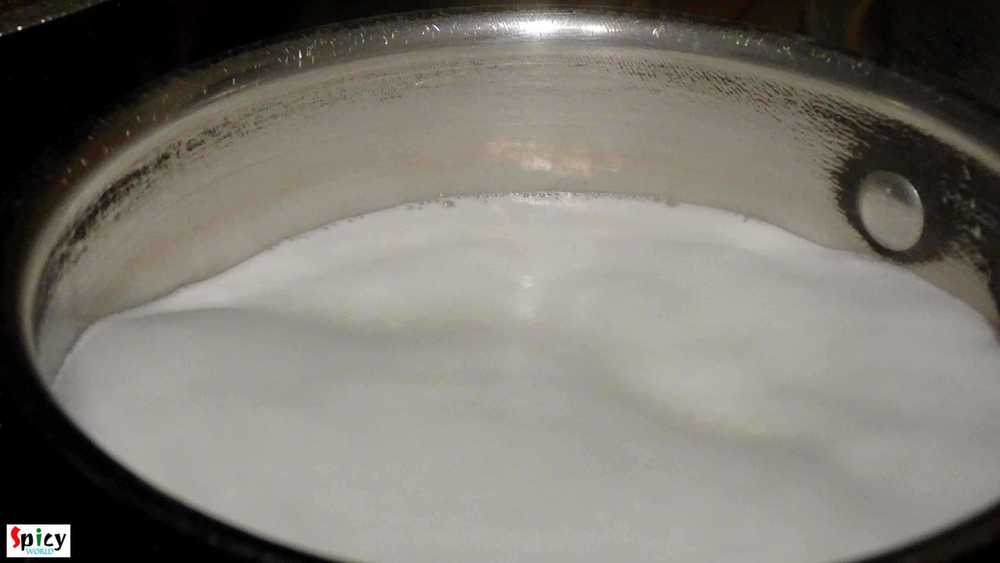 Now add the boiled hot milk to the roasted semolina. Mix it well for 5 minutes.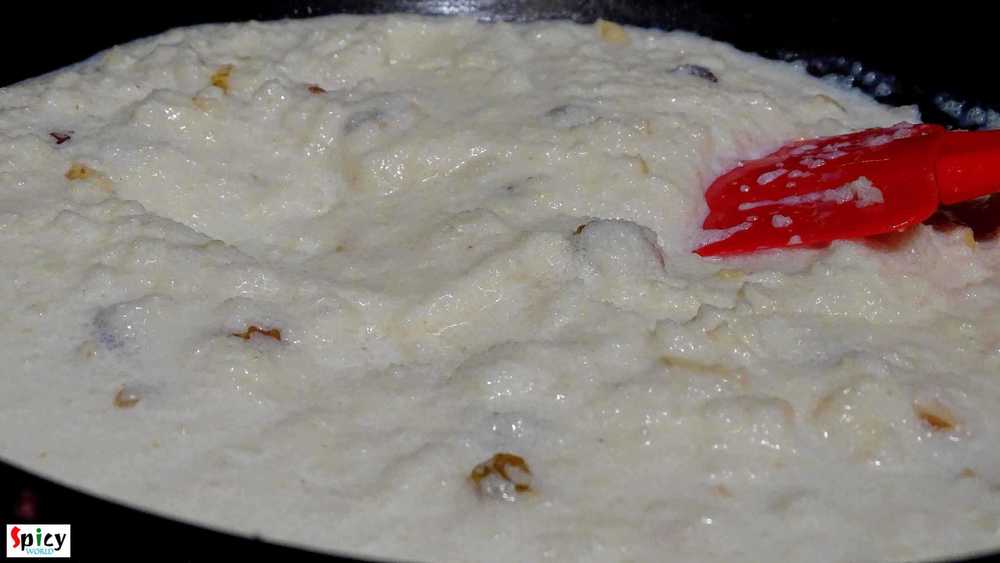 Add sugar, color / kesar and rose water in the sooji. Mix it well for another 5 minutes.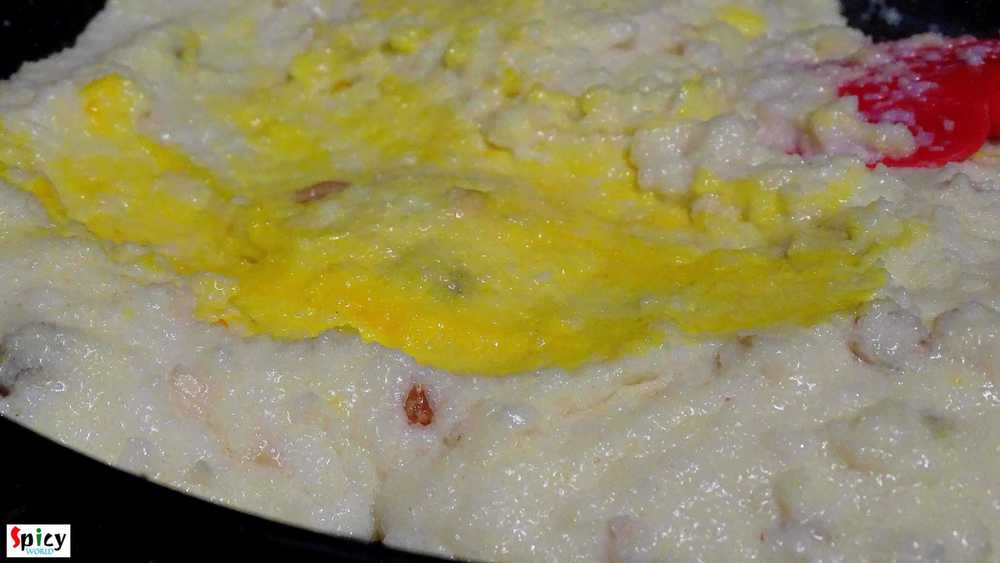 Turn off the gas and let it rest for 4 minutes.
Then serve.