Marinate the chicken pieces with salt, black pepper and red chilli powder. Adjust the heat according to your taste. Keep it in the fridge for 1 hour.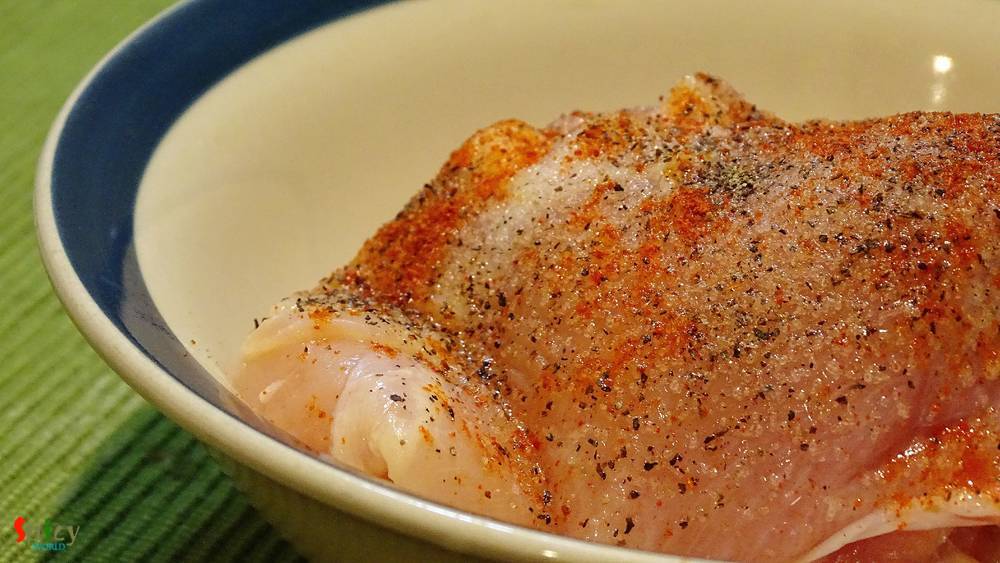 Heat 2 Tablespoons of oil in pan.
Place the marinated chicken pieces and cook them from both sides for 15-20 minutes.
Then remove them from the pan and let the chicken cool down a bit.
After that chop them into bite size pieces.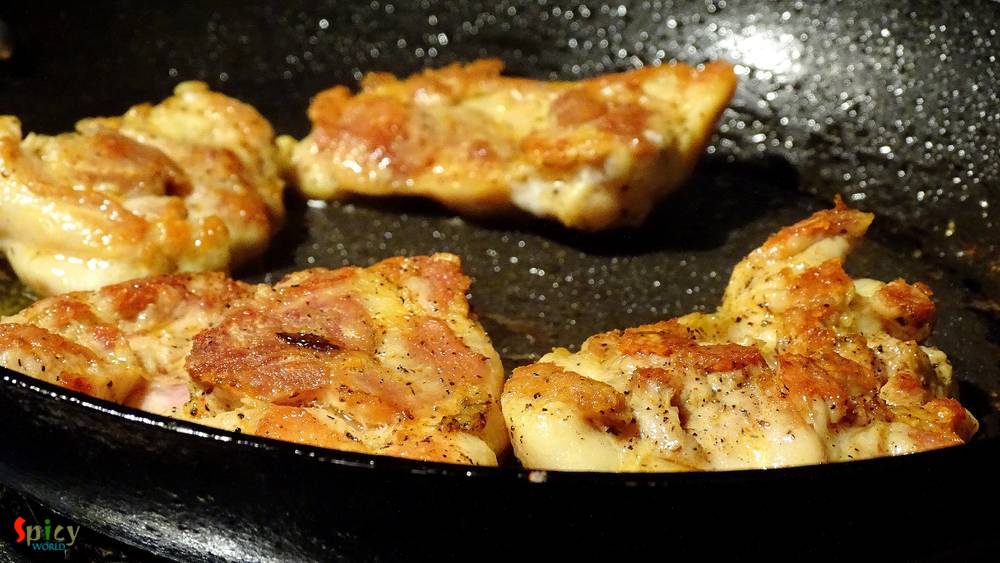 Heat the remaining oil in a pan.
Add chopped onion (keep 4 Teaspoons aside), garlic and green chilies. Cook it for 5-6 minutes or until the raw flavour of everything in gone.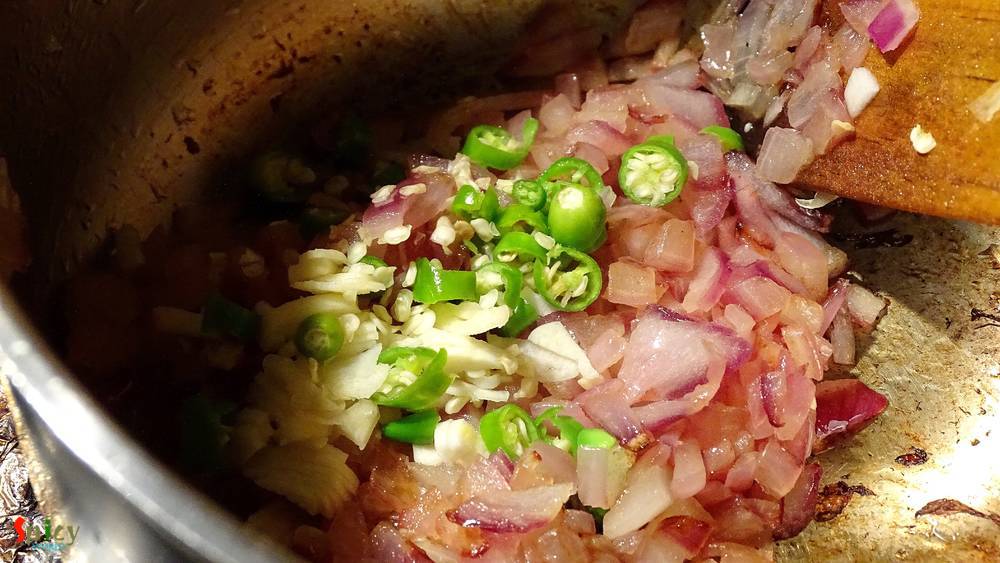 Then add chopped tomato and pinch of salt. Cook this for 3-4 minutes.
You can also add some chopped vegetables of you choice.
Add tandoori chicken masala. Mix it very well.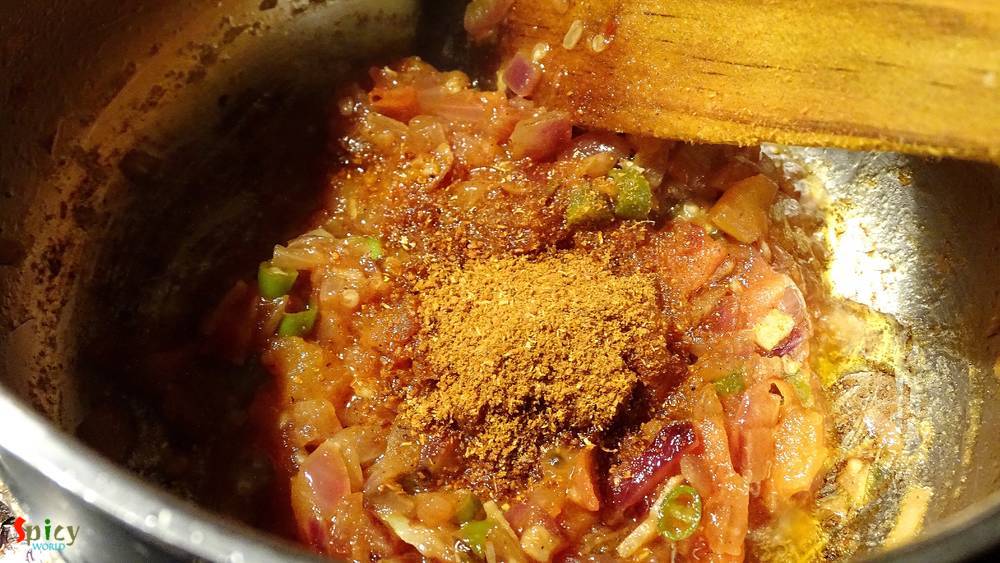 Then add the chopped chicken pieces. Mix this with the masala very well.
Check the seasoning and turn off the heat.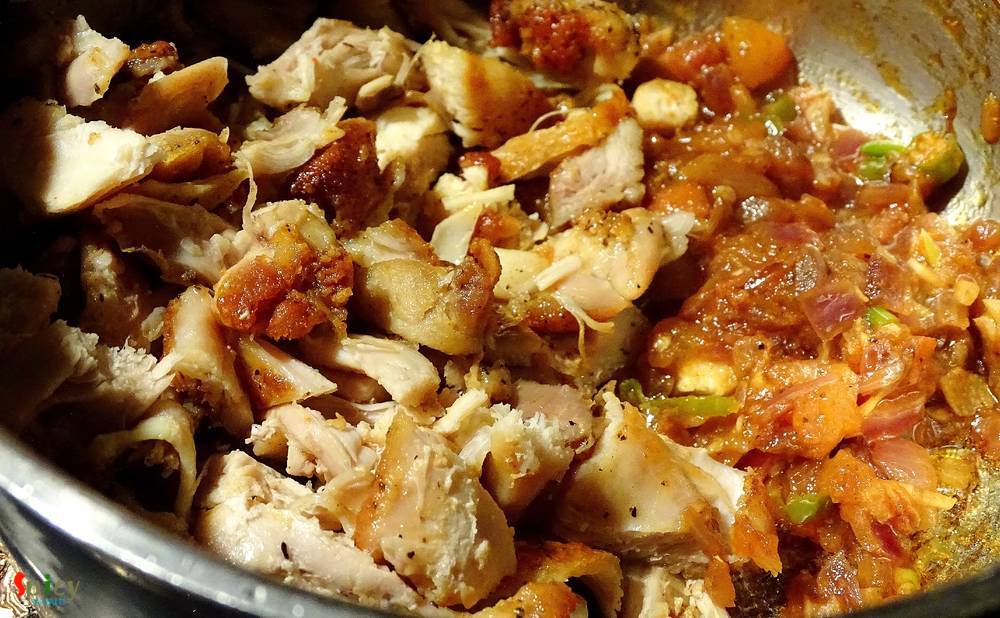 Now its time to assemble some wraps!!
First warm up the tortilla little bit in a pan.
Then put some filling, 1 Teaspoon chopped onion, some chopped cilantro, a Teaspoon ketchup and few drops of lemon juice.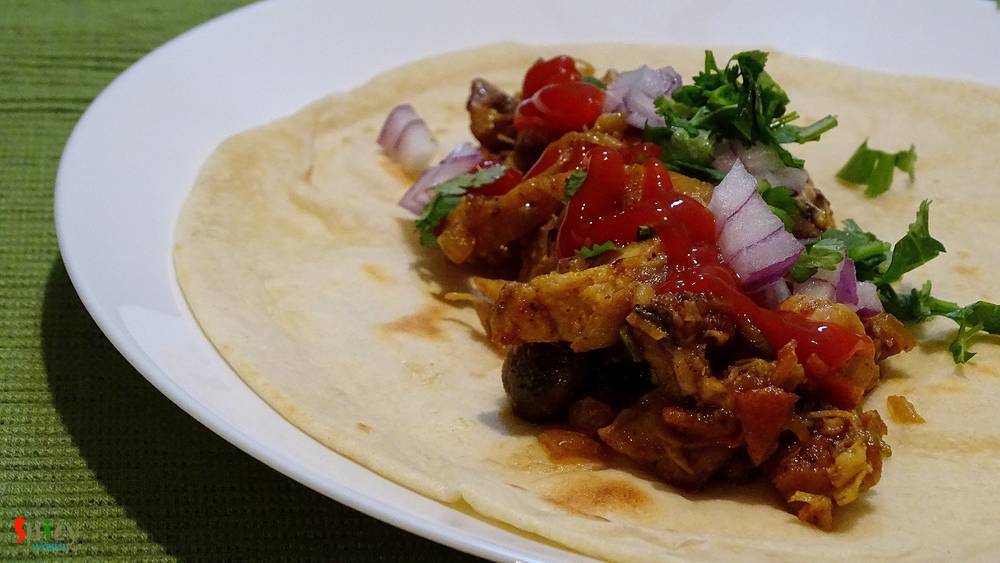 After that you can wrap it in a paper or you can fold the edges and seal the wrap with a toothpick.