Put the flour, baking powder and salt in a mixing bowl.
Mix the dry ingredients first with your hand.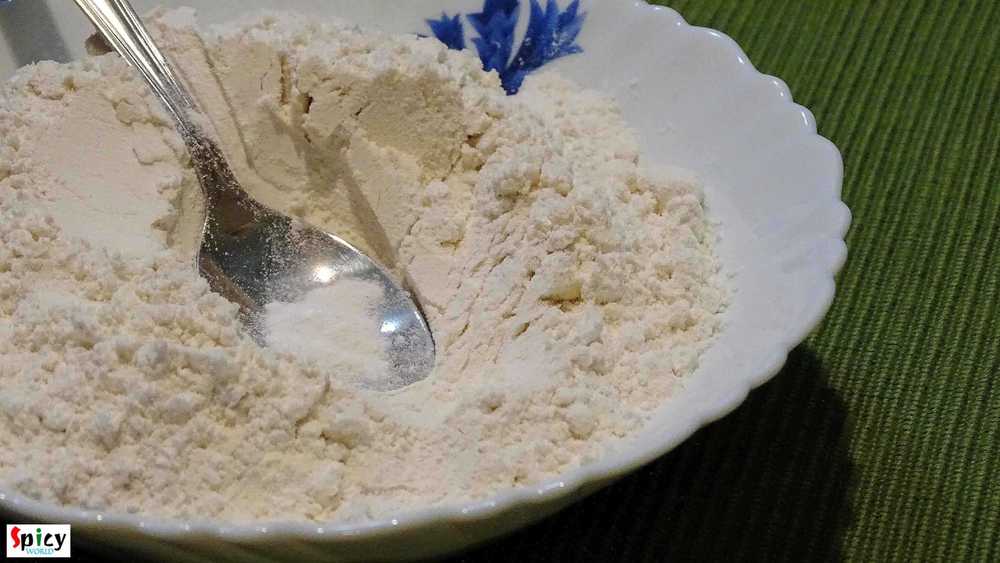 Then add the oil. Mix this with flour very well.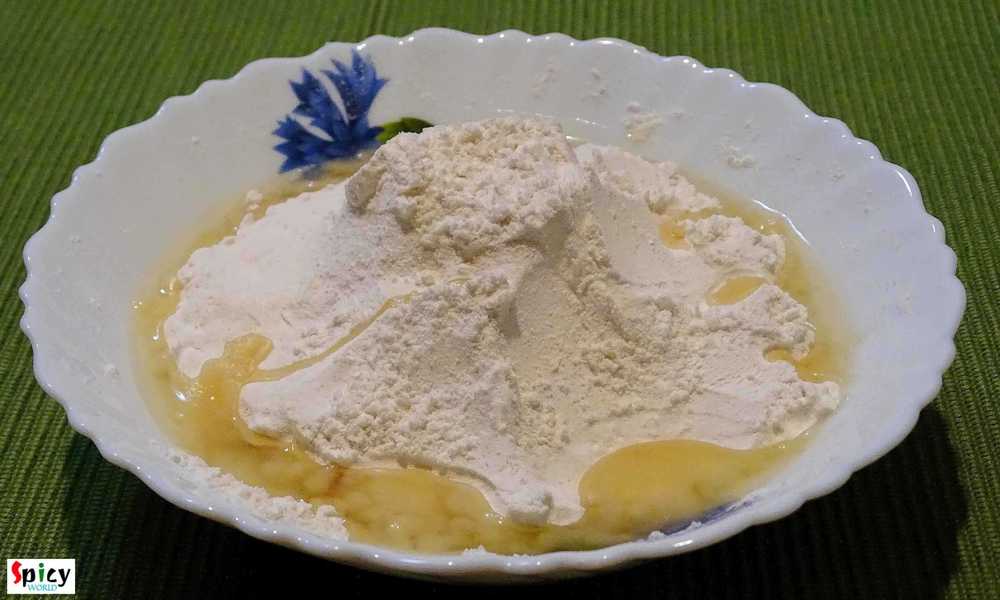 Gradually add warm water and make a soft dough.
Knead the dough for 6 minutes properly.
Then cover the dough with a damp tissue or cloth for 20 minutes.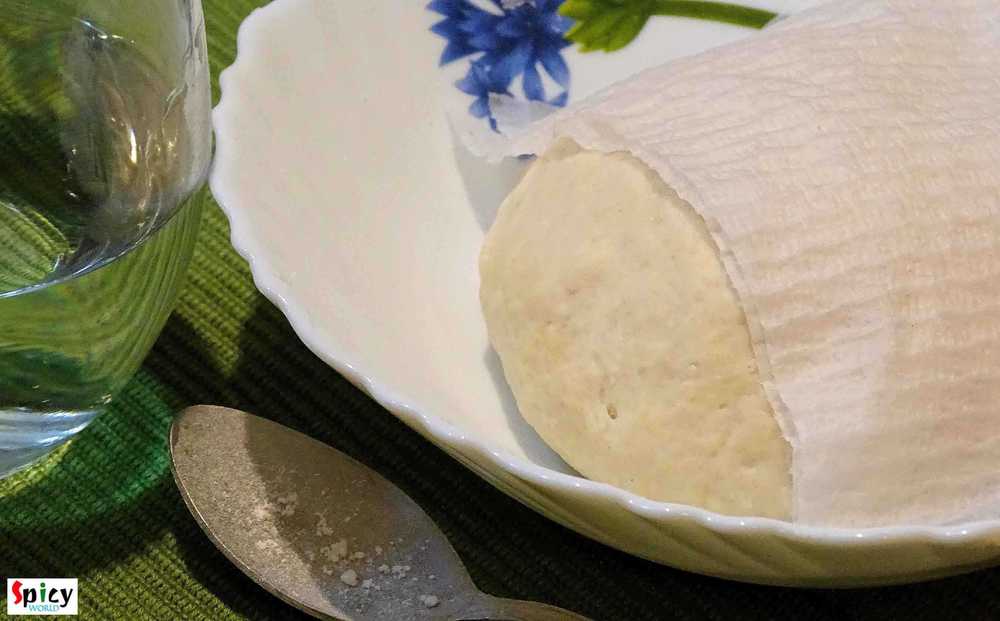 Now make a lemon size ball out of the dough.
Roll the ball in dry flour once.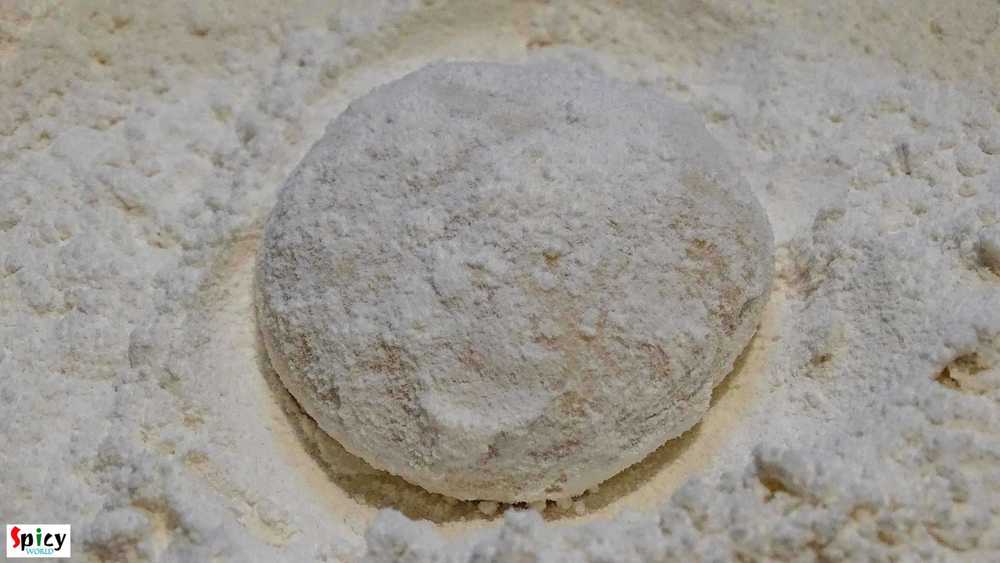 Flatten the ball to 2-3 inches with the help of a rolling pin.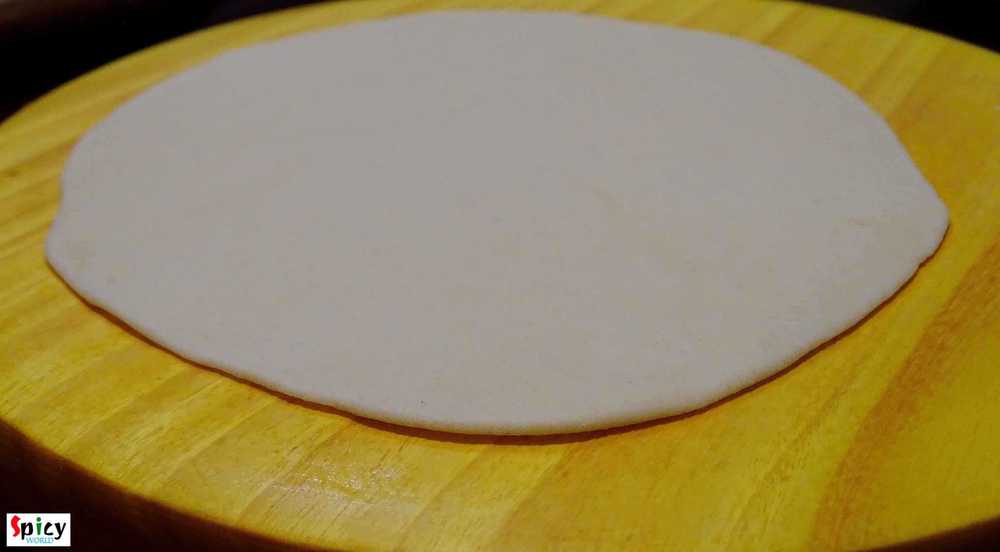 Place it on a medium hot tawa. Keep it for 1-2 minute.
When you will see some bubbles flip it to the other side.
Again keep the other side for 1-2 minutes.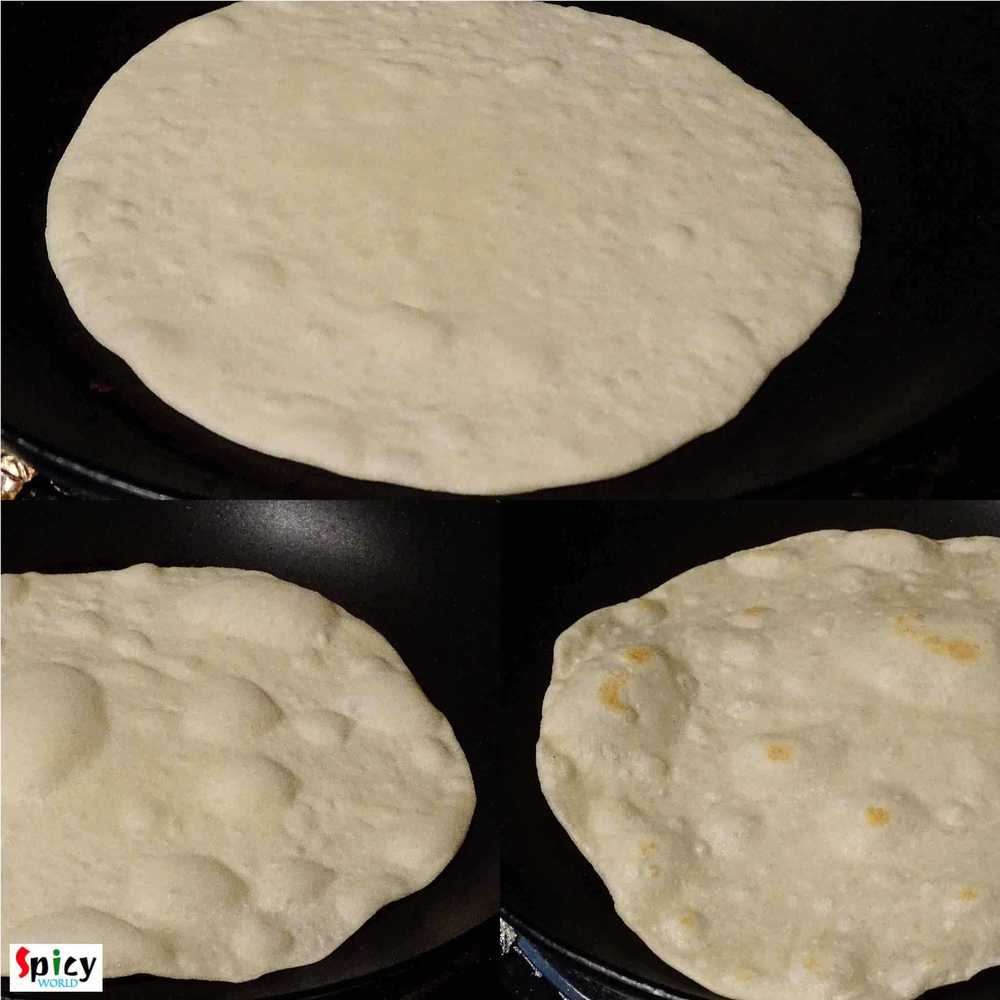 Remove it from the pan.
If you will use the tortillas later, then keep them in a air tight container or ziplock bag. No need to refrigarate.