Marinate the fish with little salt and half Teaspoon of turmeric powder.
Then fry them in hot mustard oil till golden and keep aside.
In the same oil add all the whole spices.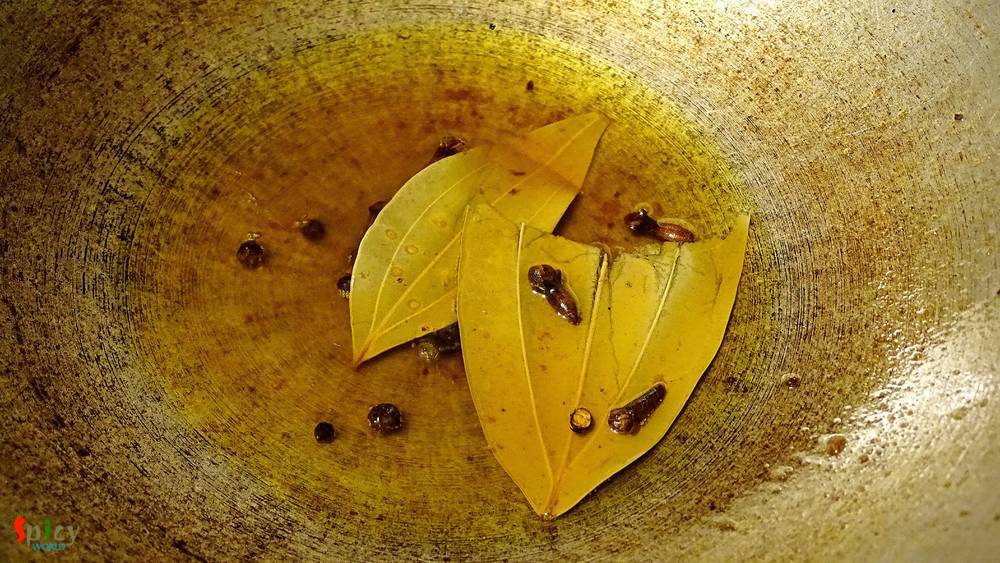 Then add onion paste and cook for 5 minutes.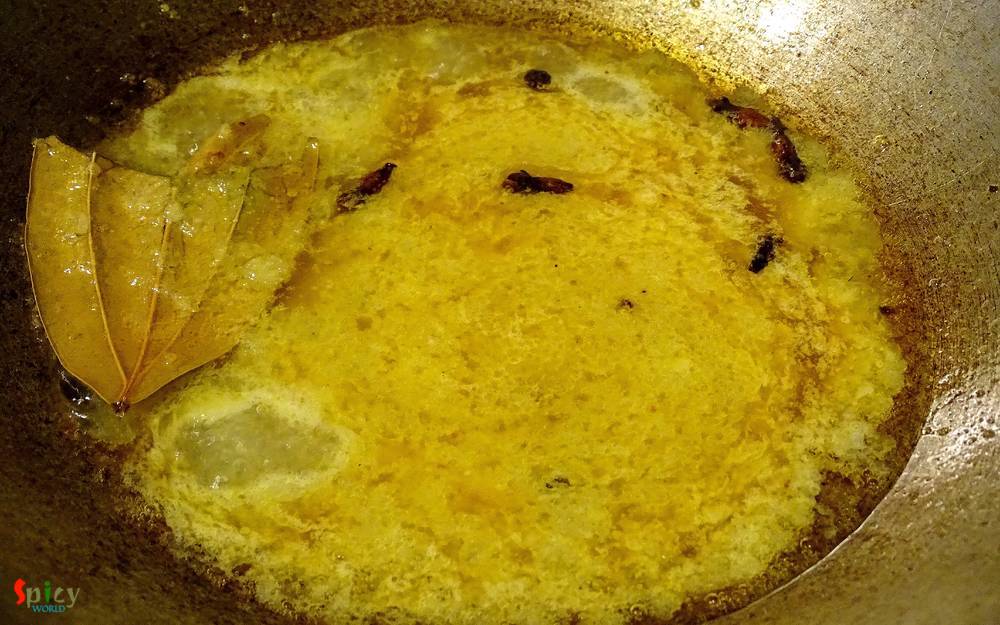 Add ginger + garlic paste, salt and all the spice powder. Mix well for 2 minutes.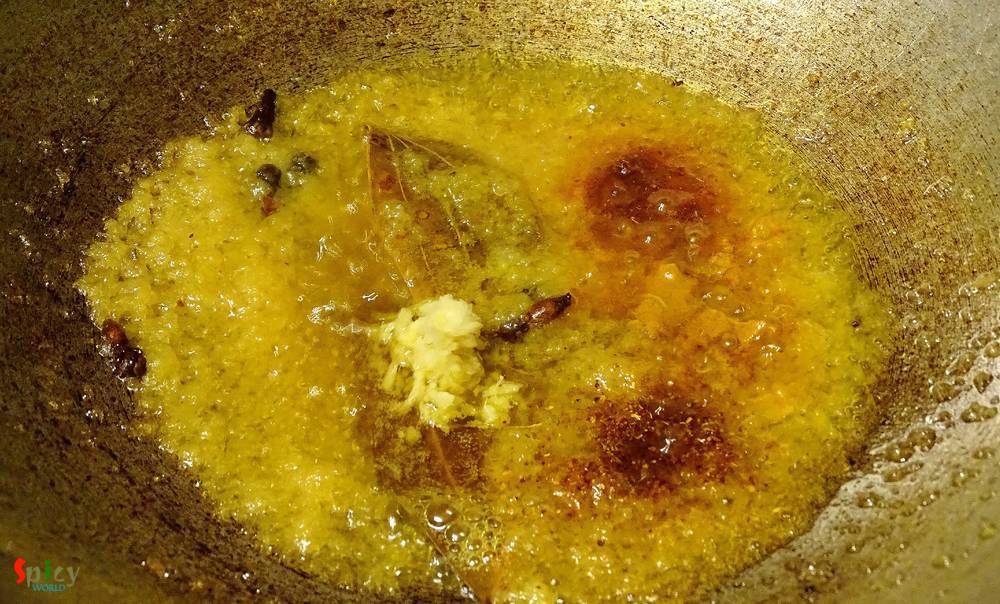 Now beat the yogurt with 2 Tablespoons of water and half Teaspoon of sugar.
Add the yogurt mixture and green chilies in oil. Stir continuously for a minute.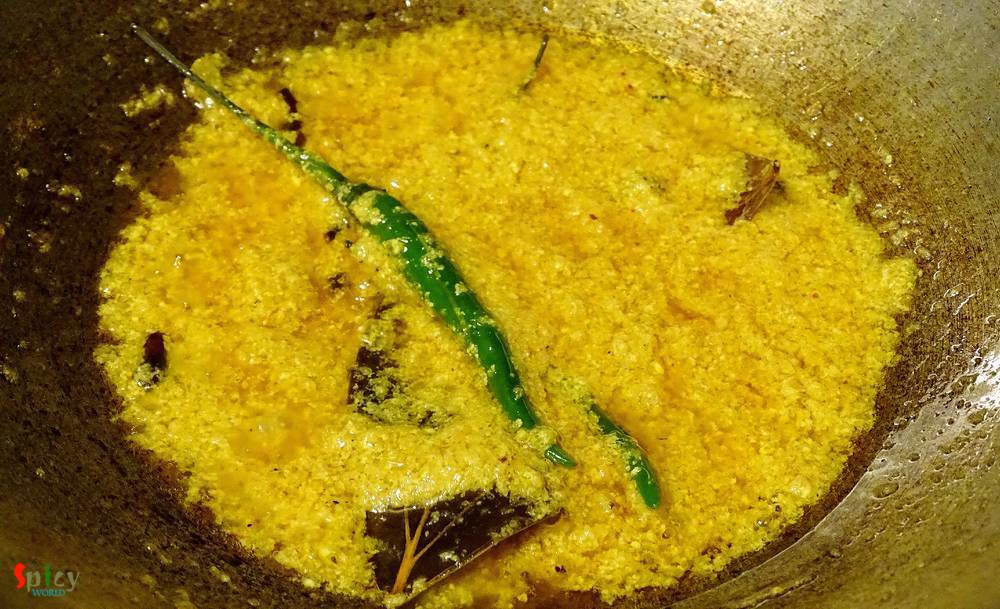 Then add fried fish pieces and some warm water. Mix gently and cook for 3 minutes in medium flame.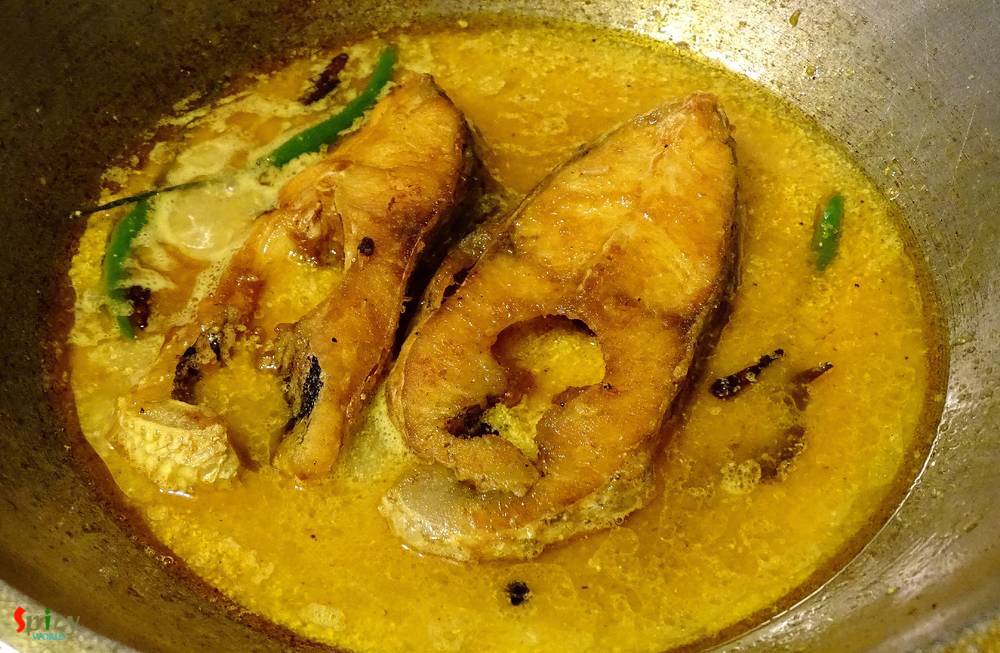 Sprinkle some chopped coriander leaves and turn off the heat.