Preheat your oven in 350℉ for 10 minutes.
Take a mixing bowl and place a sieve on it.
Then add flour, cocoa powder, salt, sugar and baking soda one by one.
Sieve them twice or thrice properly.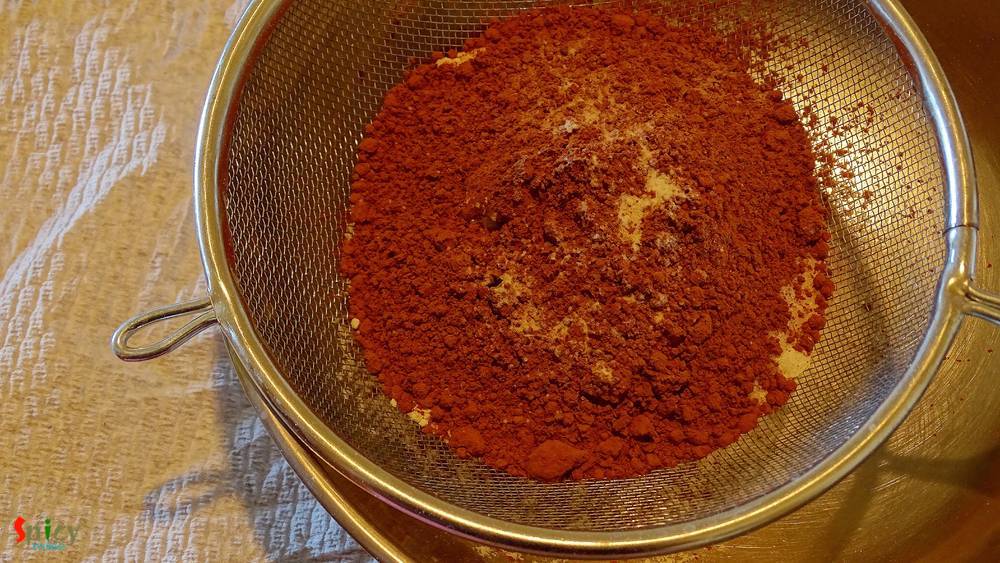 Then make a hole in the center and add oil, water, vanilla essence.
Start mixing everything with a spatula.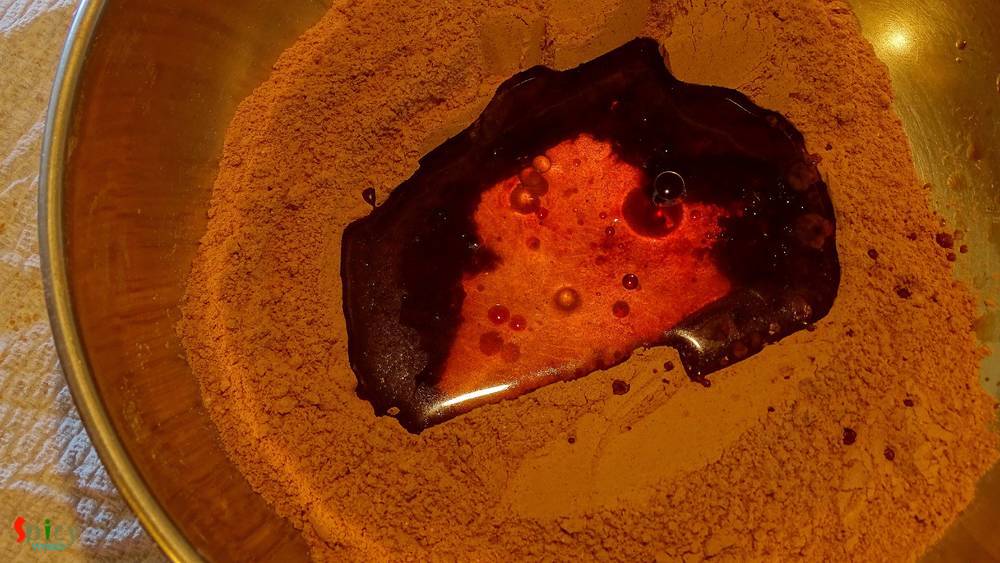 After mixing for 3 minutes add vinegar.
Again mix for 2 - 3 minutes.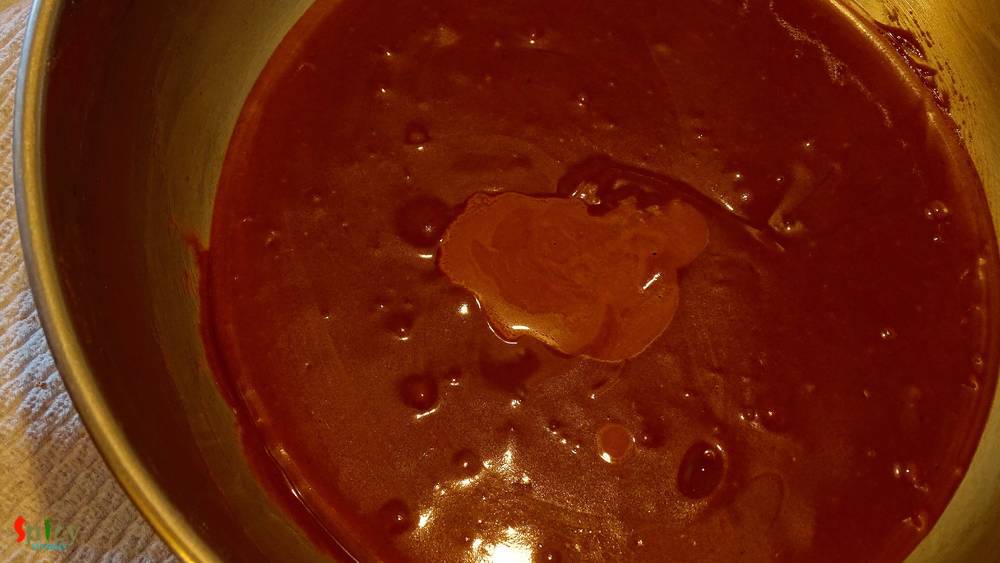 Now pour the batter into a greased pan.
Tap the pan twice on a table and place it into the oven.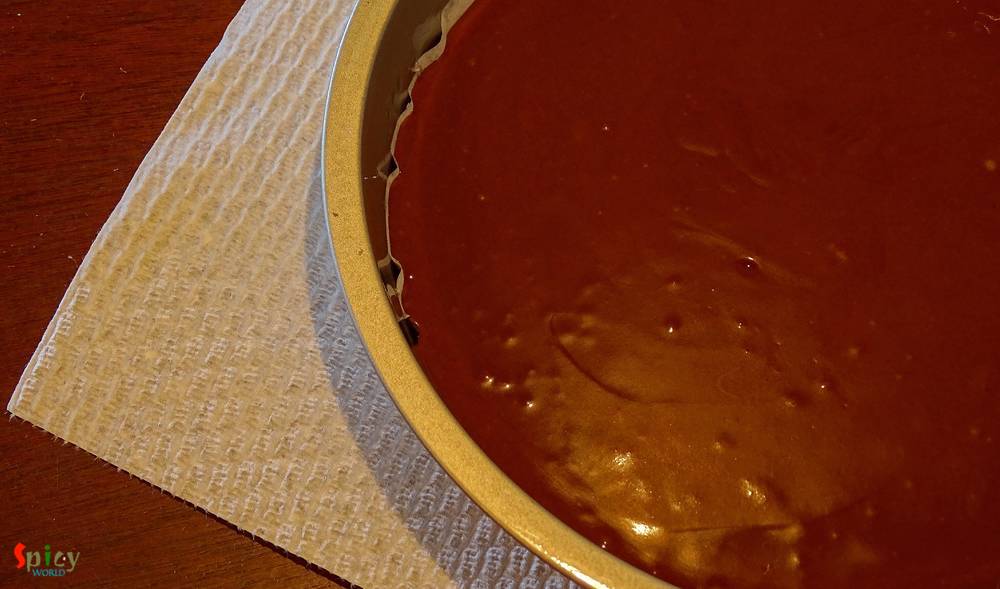 Bake it for 30 minutes or so in 350℉.
After that remove the cake from the oven and let it cool down completely.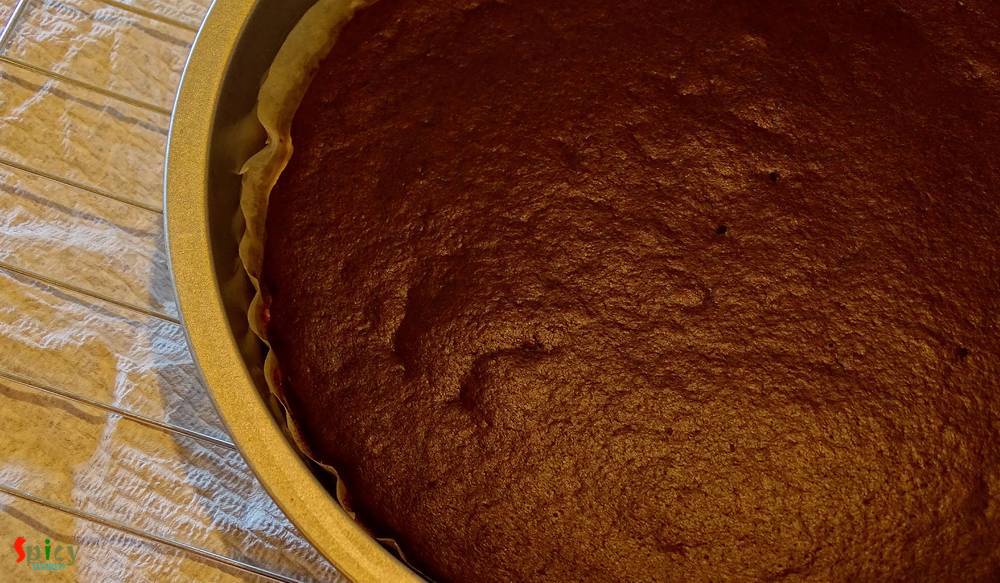 Then cut the whole cake into medium size squares and give a bite.