Preheat the oven for 350℉.
Sift flour, baking powder, salt and baking soda for 2-3 times in a bowl.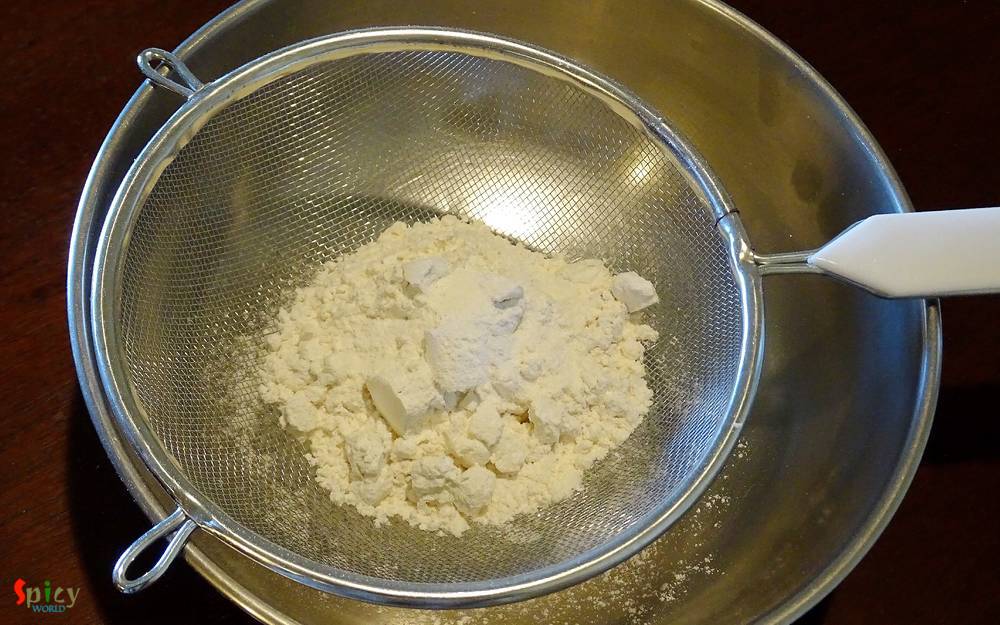 Then add egg yolks, vanilla essence in the flour. Mix well and keep aside.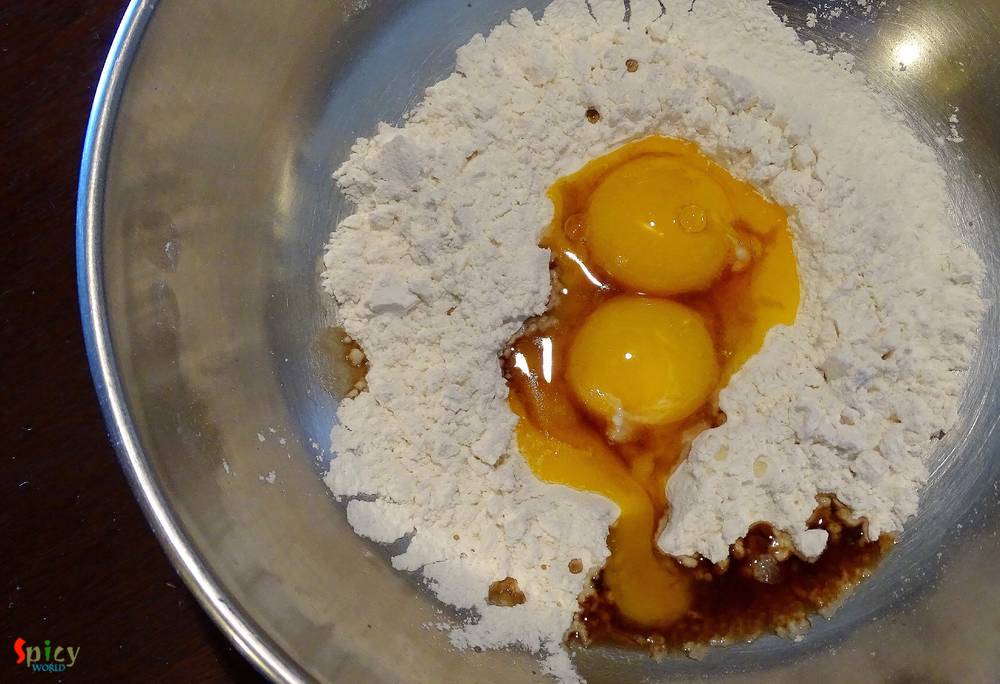 Now take a electric beater and beat the egg whites till forms soft peaks for 3-4 minutes.
Then gradually add sugar.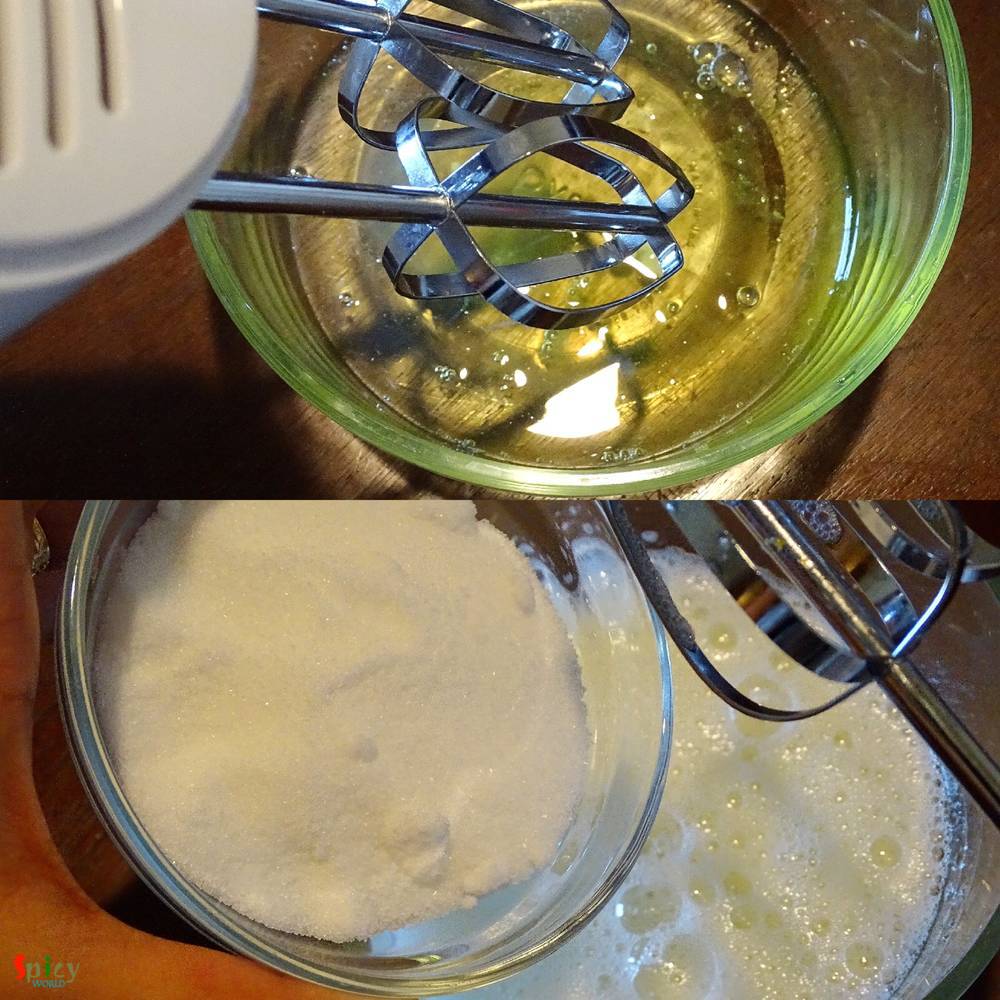 Again beat till forms stiff, glossy peaks for 3-4 minutes.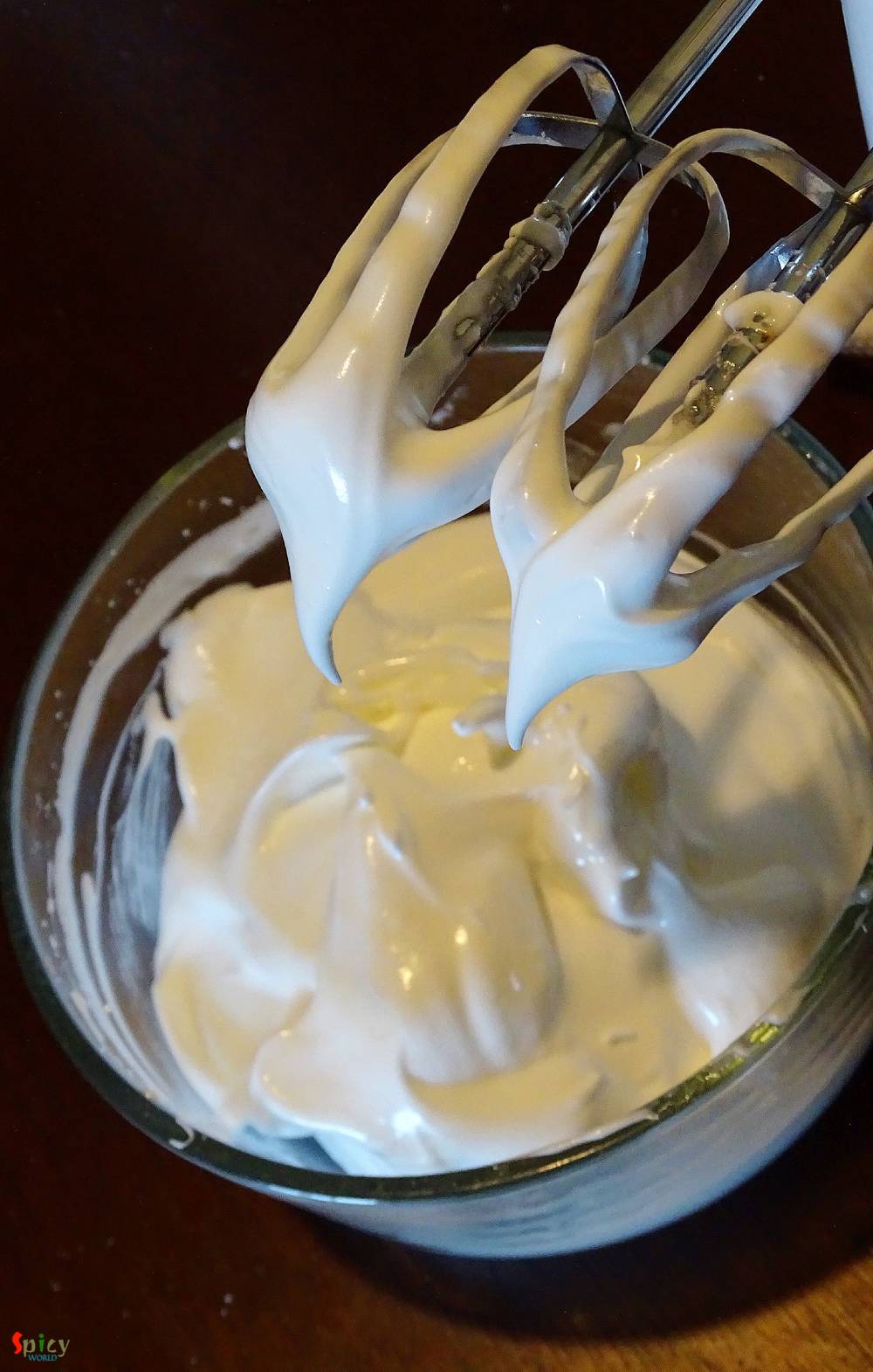 Now add this egg whites into the flour mixture and gently fold in everything.
Do not stir it vigorously, you just have to fold in.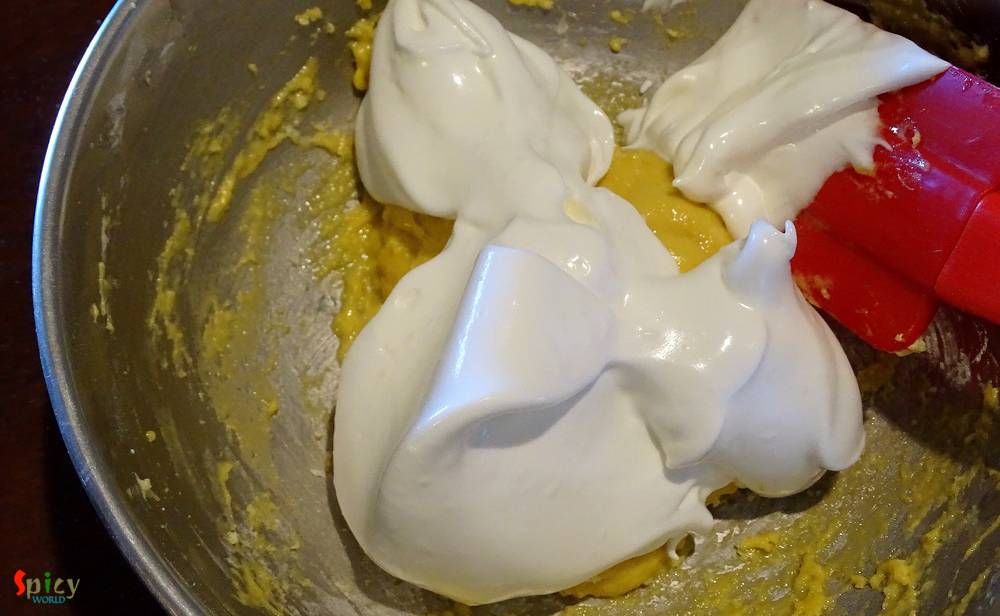 Now put the batter in a greased baking pan.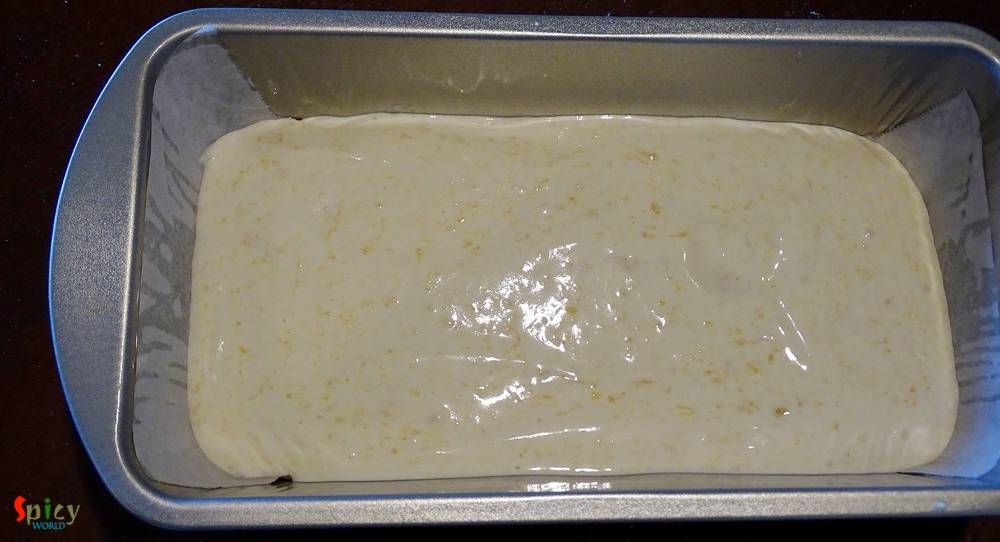 Place the tray in the oven and bake it for 40 minutes in 350℉.
After that remove it from the oven.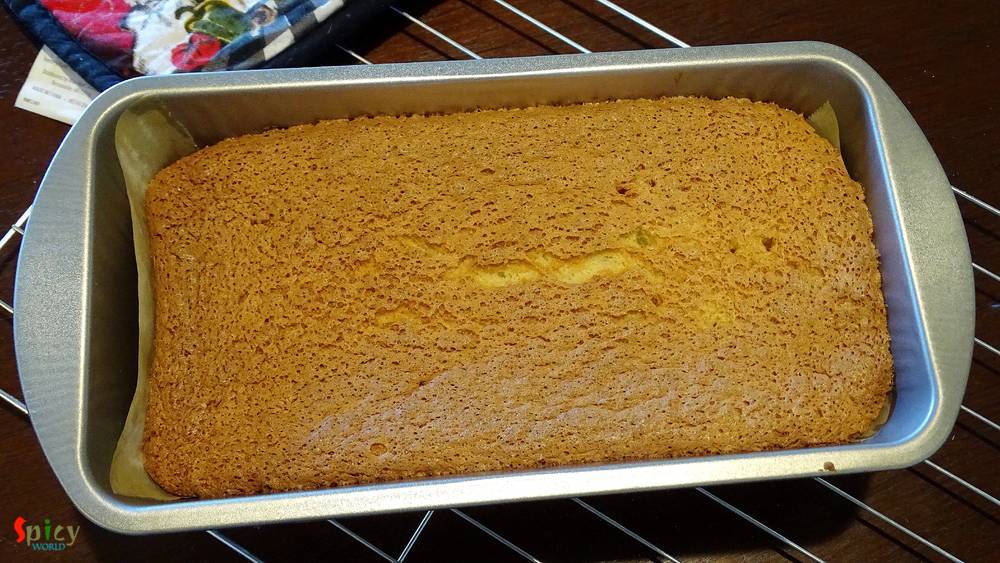 Place 2 glasses on a table, flip the pan and put it over them like picture.
Let the cake cool down completely.
This process will help the cake rise.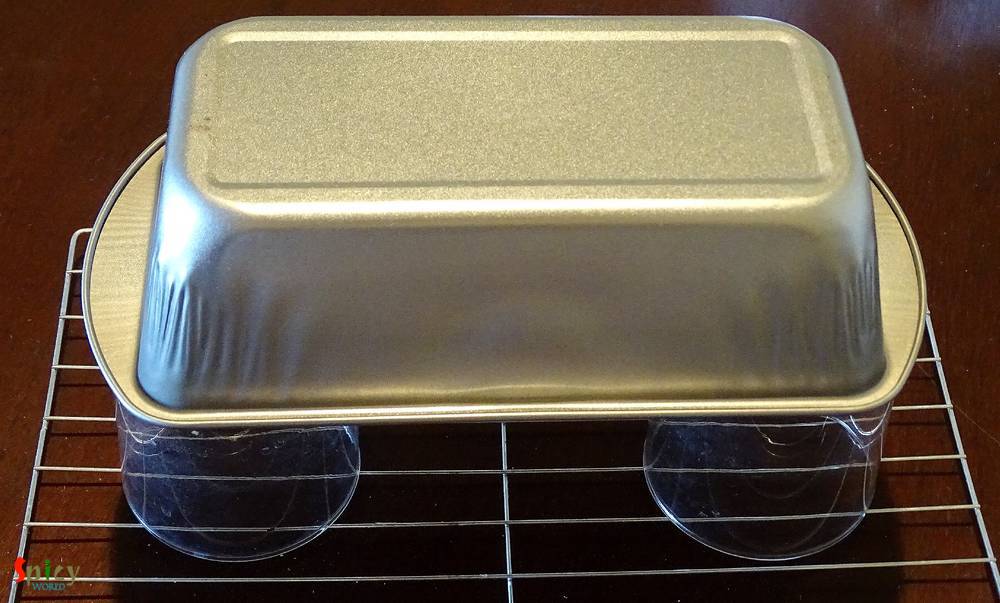 Remove the cake from pan, spread some powdered sugar over it and cut a slice.