Preheat your oven in 325℉ for 10 minutes.
Add the full pack of brownie mix in a mixing bowl.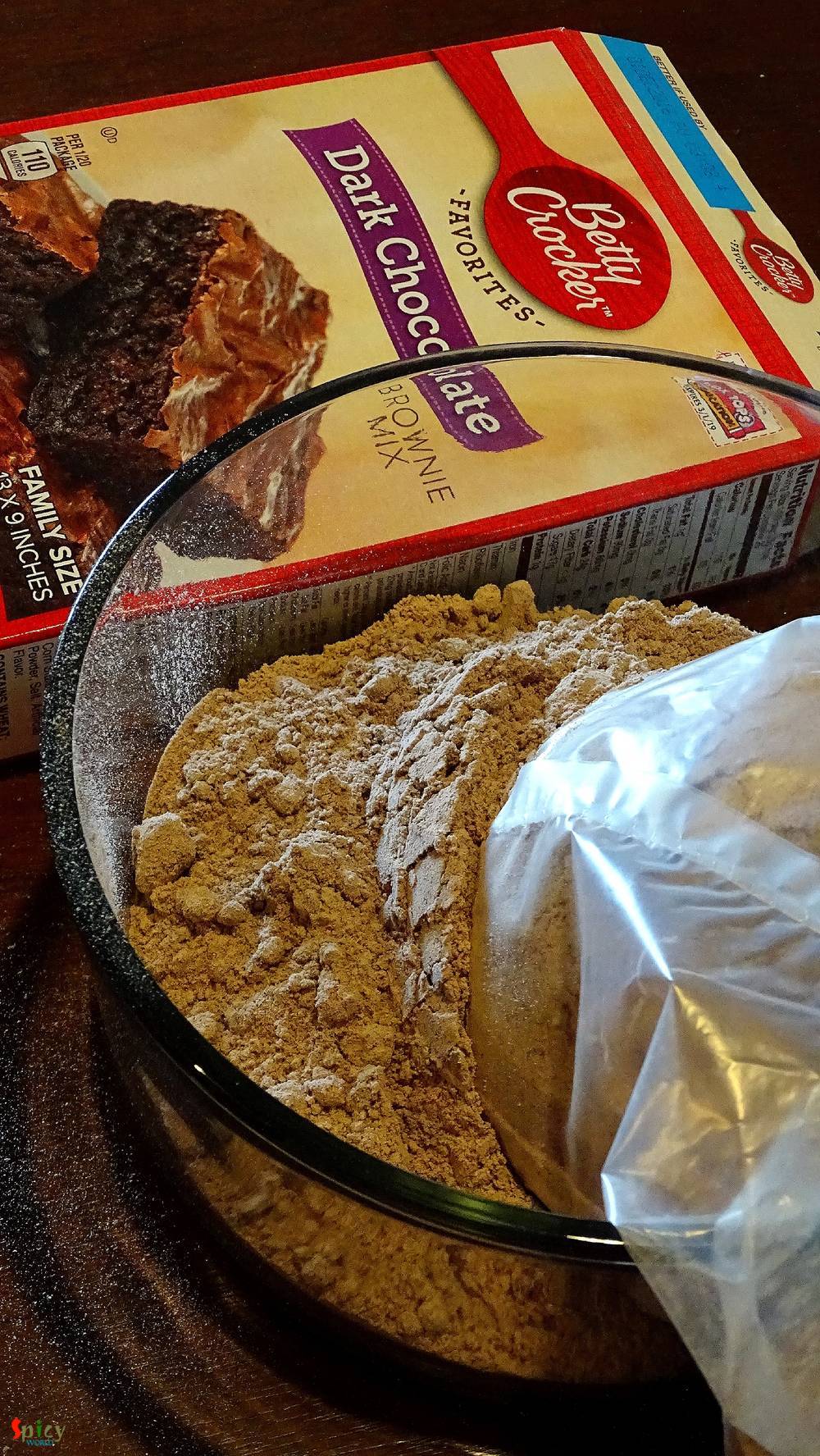 Then add ¼ cup of water to the mix.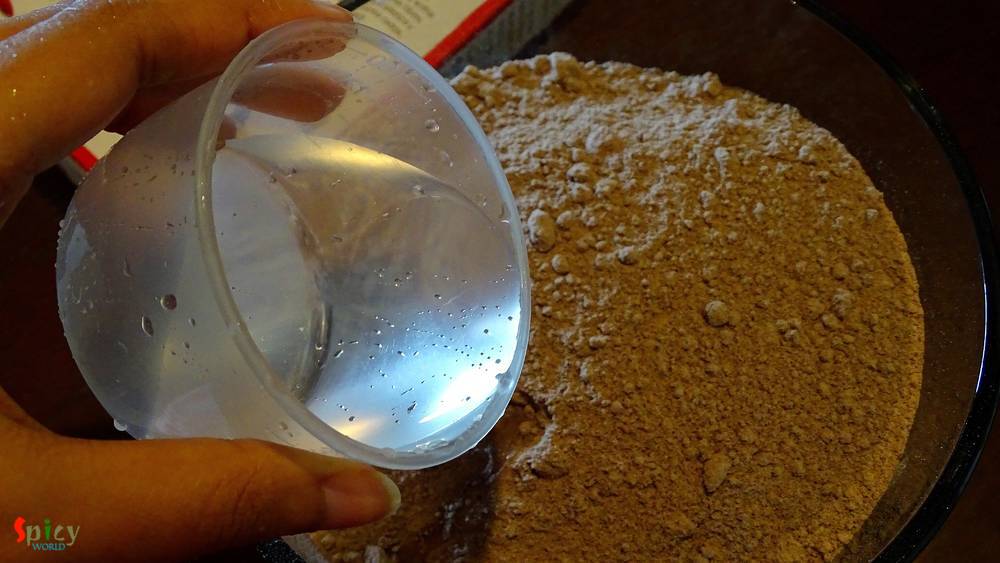 Add 1/2 cup of oil to the mix.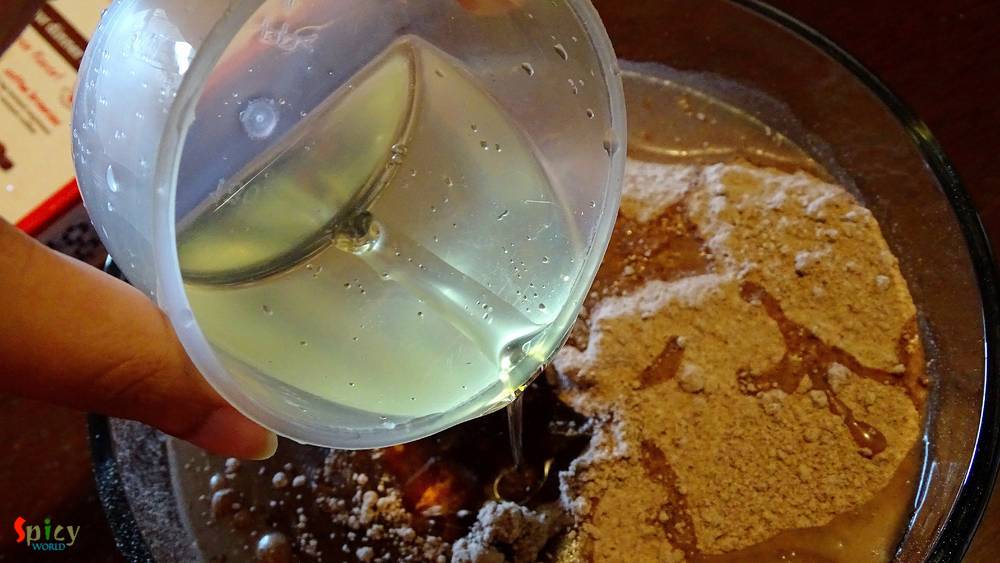 Then crack two eggs and add them to mix.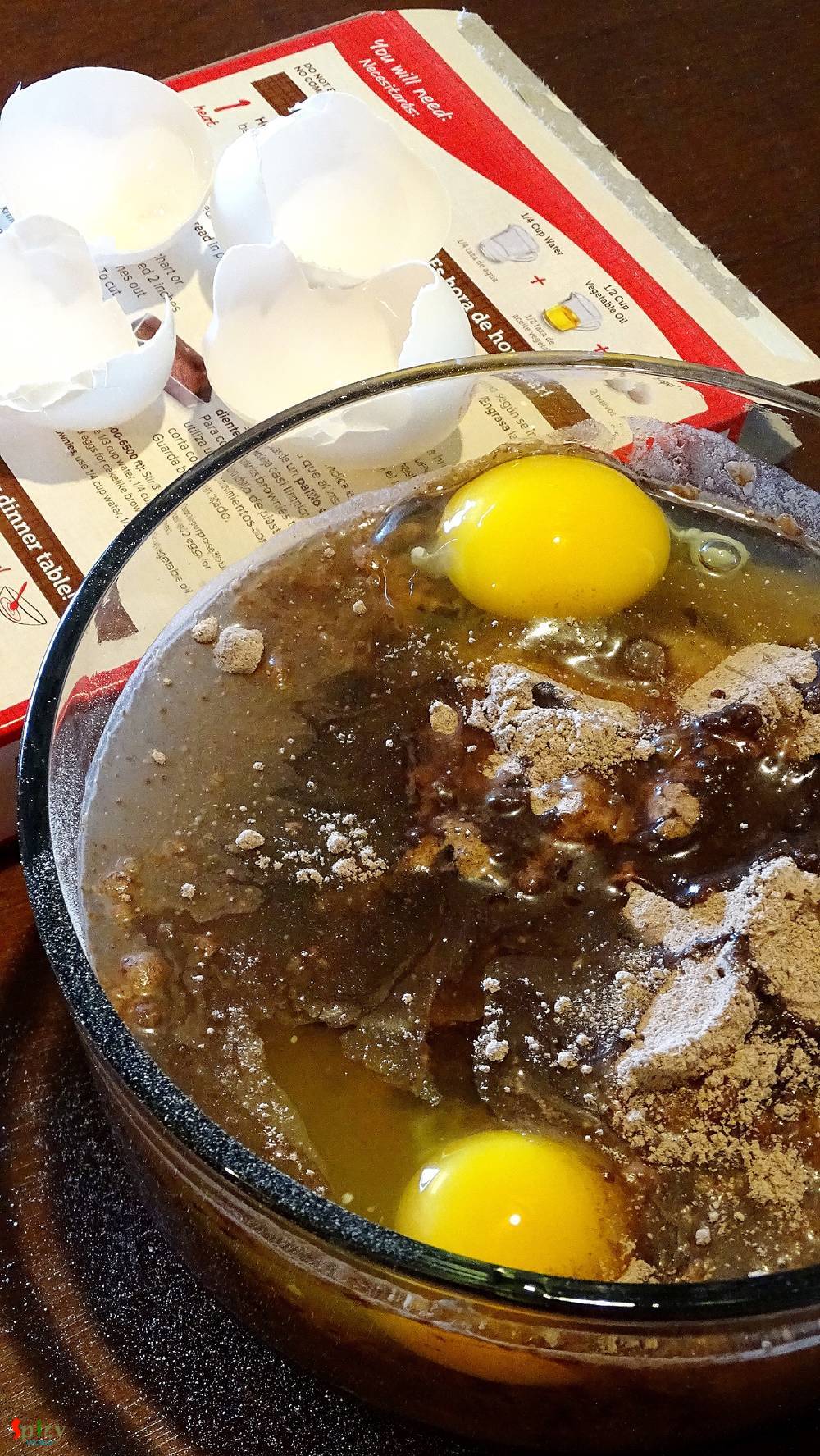 Mix the entire thing very well for 4 to 5 minutes.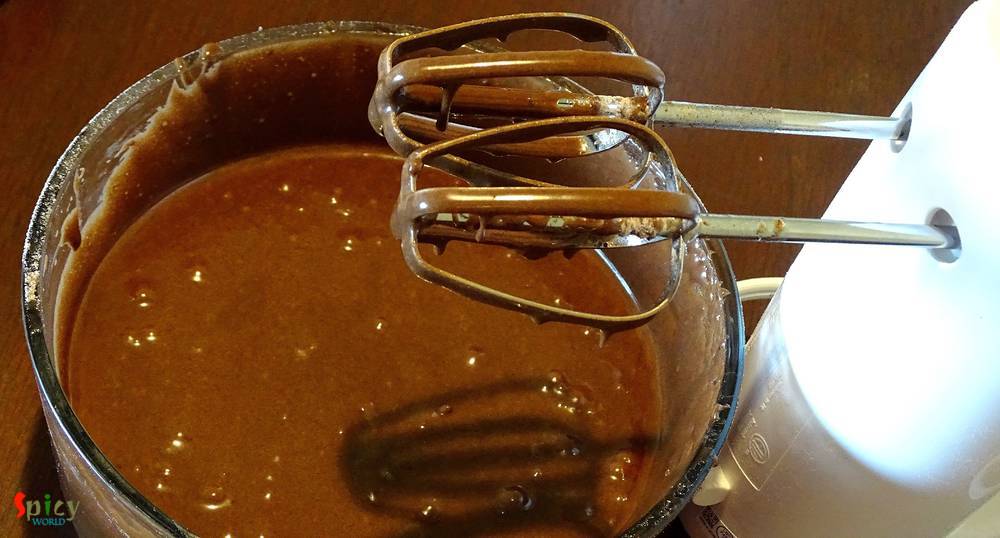 Add the batter in a greased tray or parchment paper.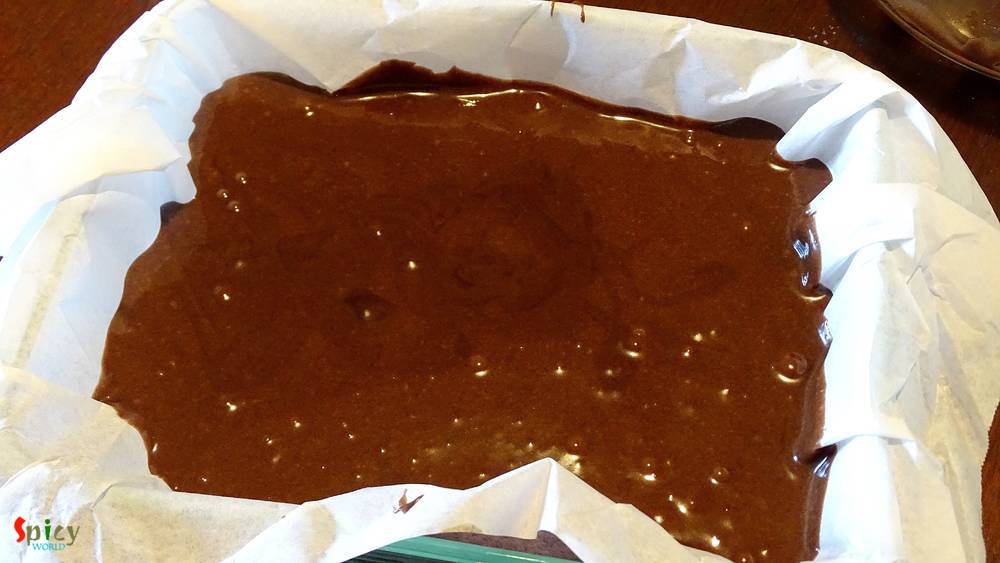 Bake it for 55 minutes on 330℉.
Remove it from the oven and let it cool down completely.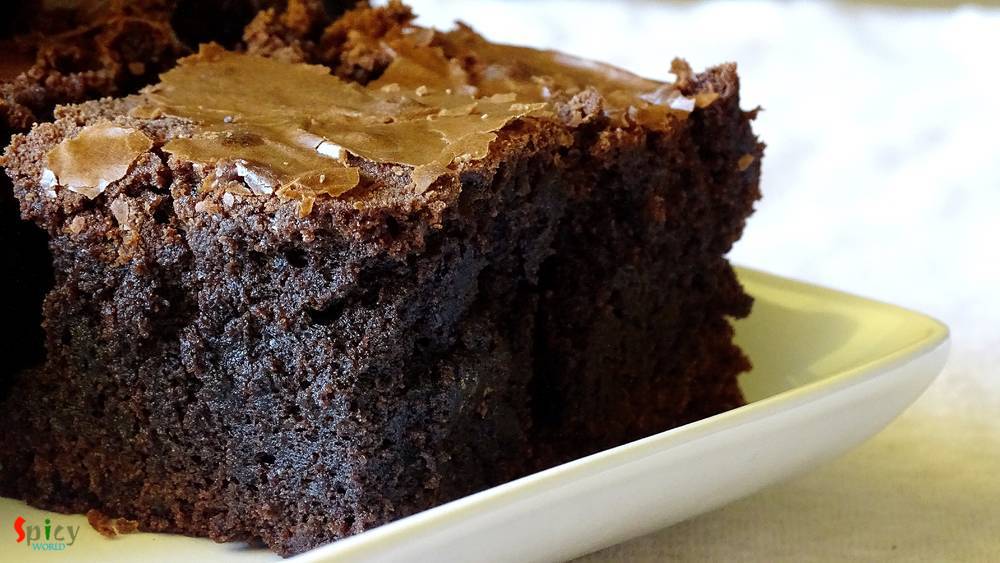 Cut them in square with a knife gently.