Cut the paneer into cubes or triangle or any shape of your choice.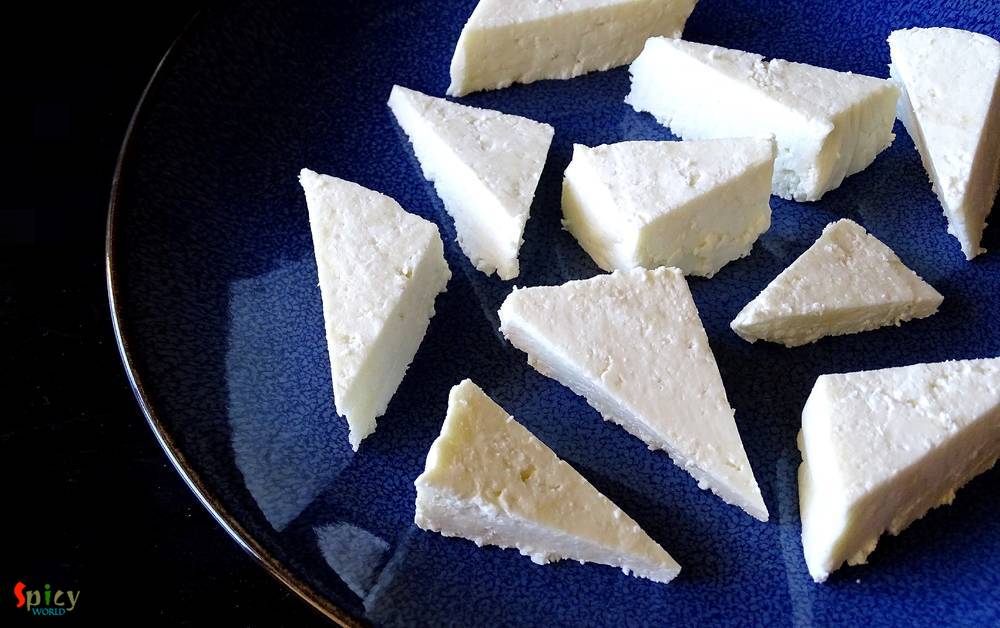 Now heat a Teaspoon of oil and fry the paneer pieces for 2-3 minutes.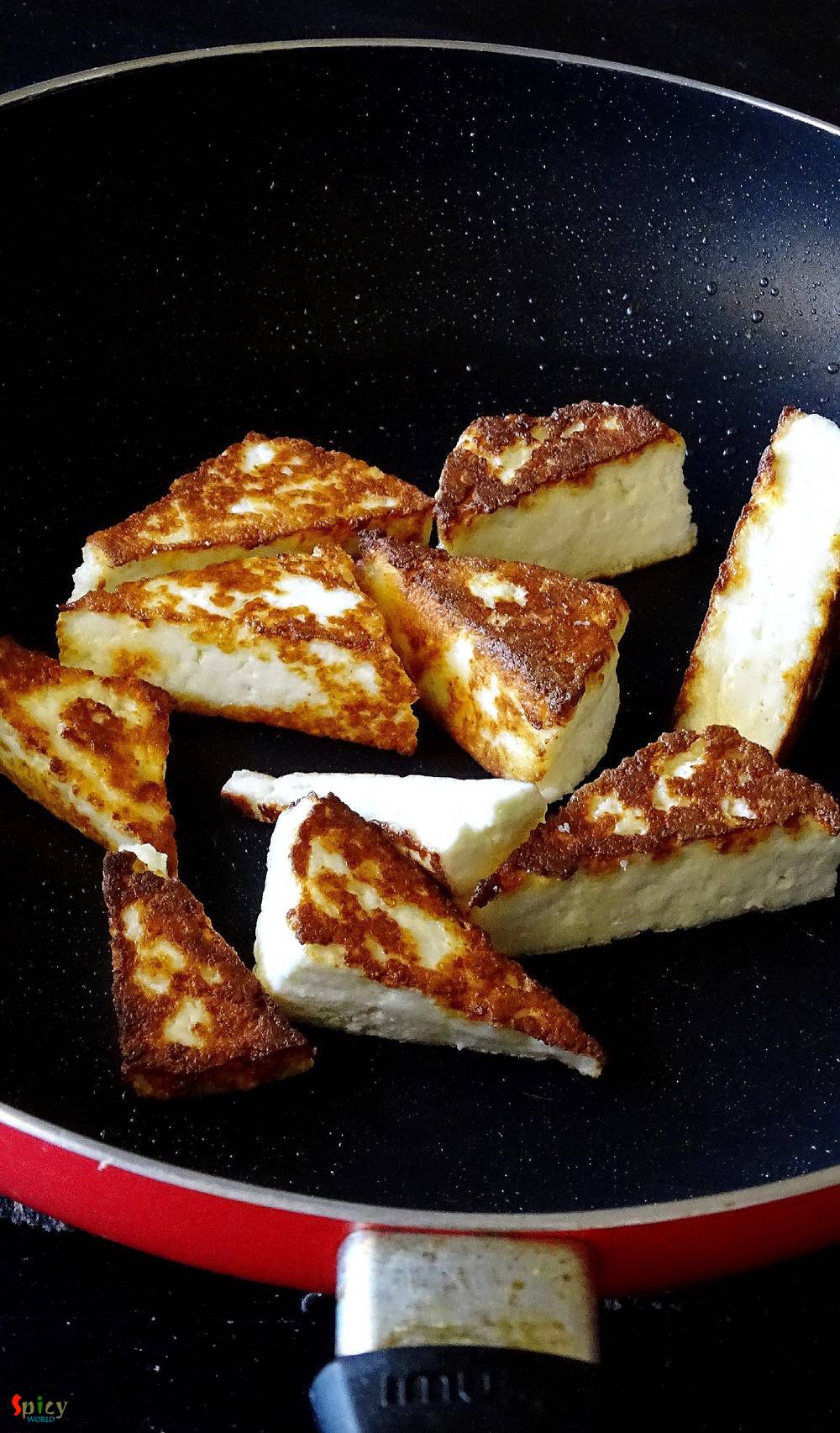 Then soak them in a bowl of cold water.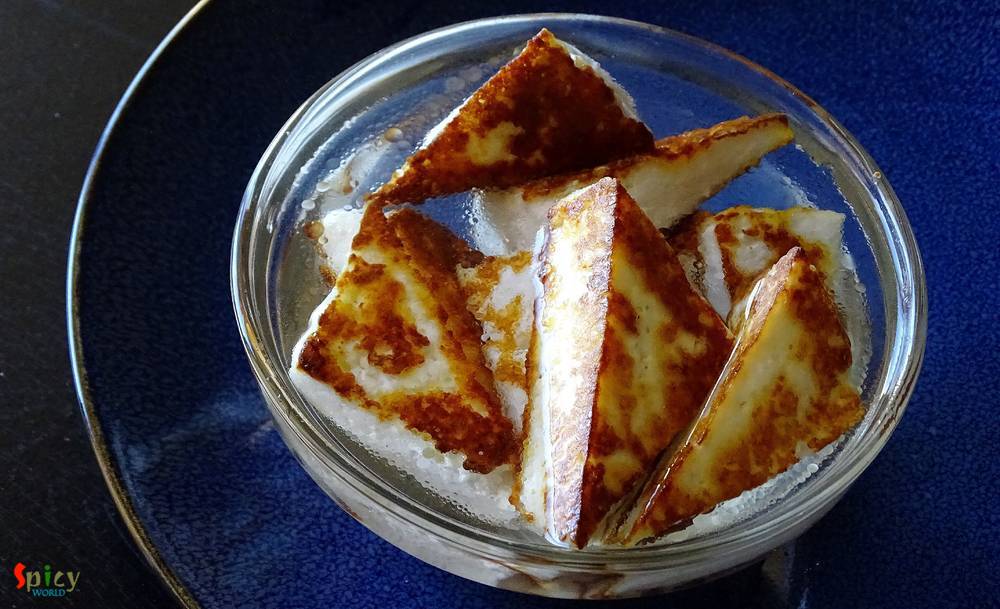 Boil 2 glass of water in a saucepan.
Add the nuts / cashews and tomato in boiling water. Boil them for 2 minutes.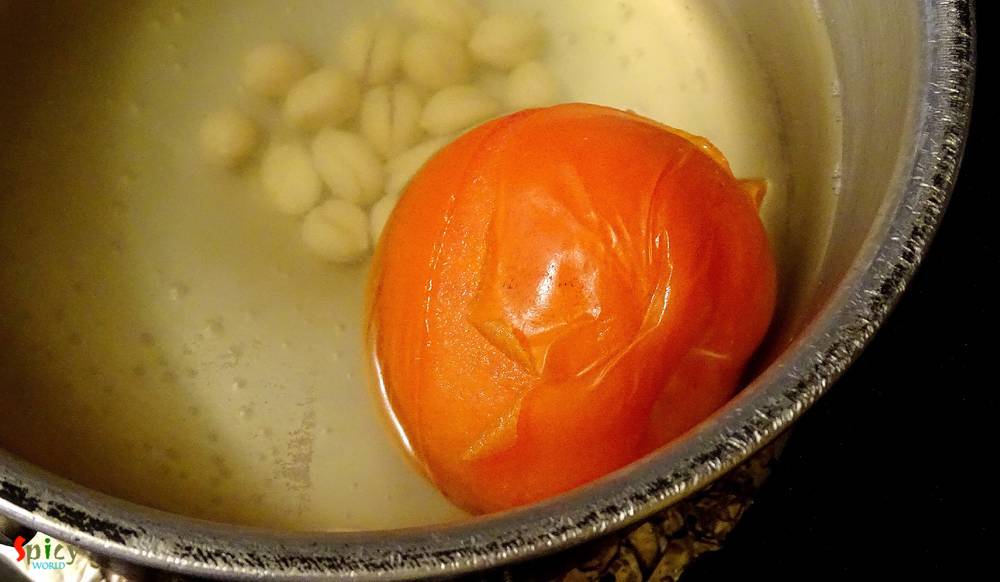 Then drain the water and peel the skin of tomato.
Put ginger, green chilies, boiled nuts and peeled tomato in a blender. Make a smooth paste ou of them.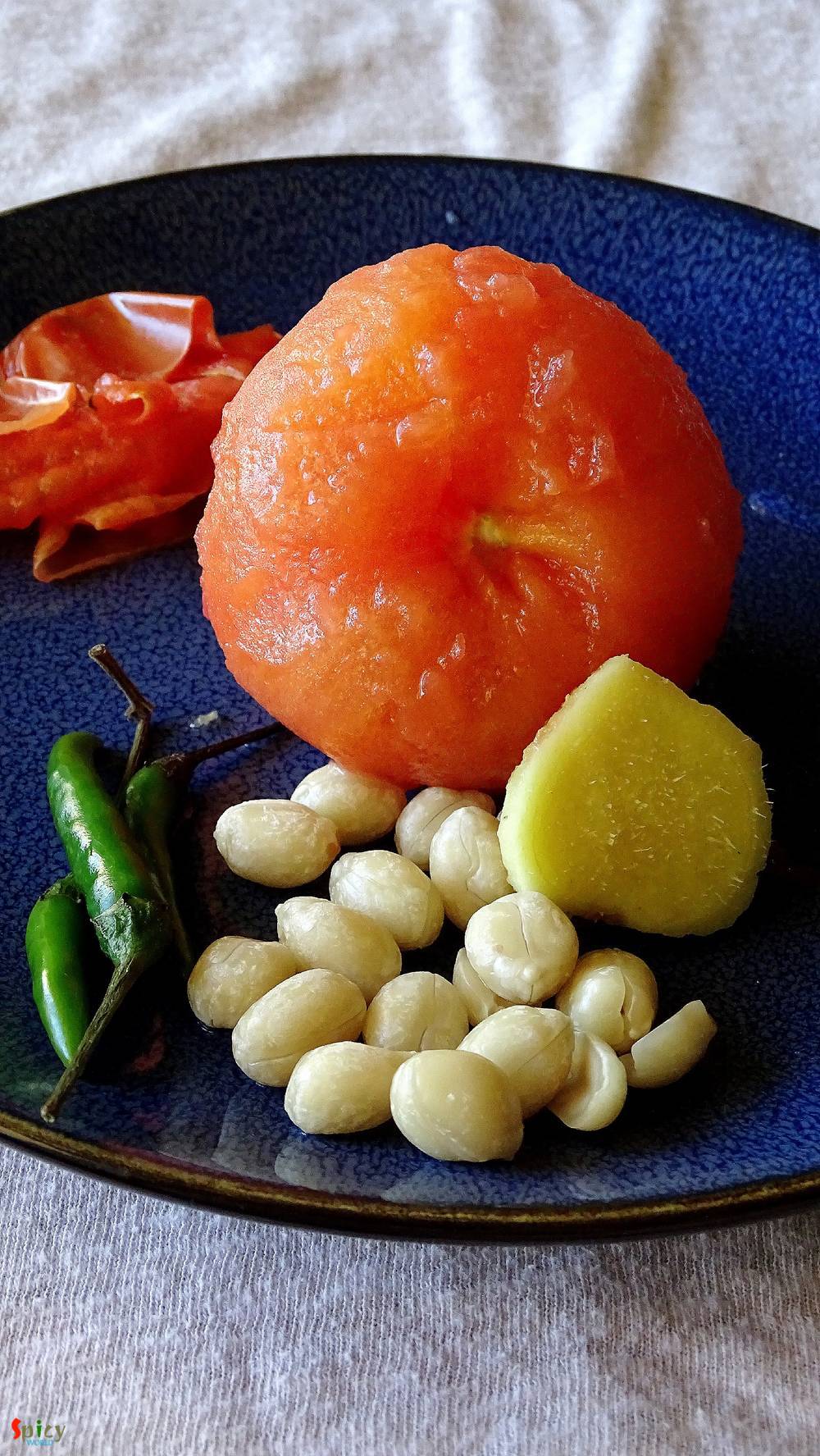 Now wash the spinach leaves with water very well.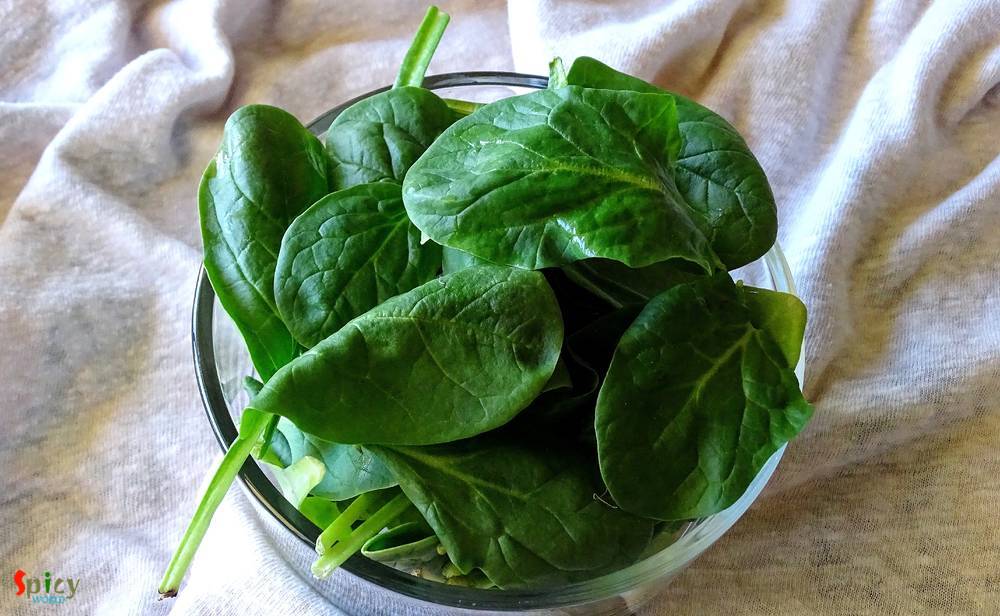 Then make another paste of only spinach leaves and 2 to 3 Tablespoons of water.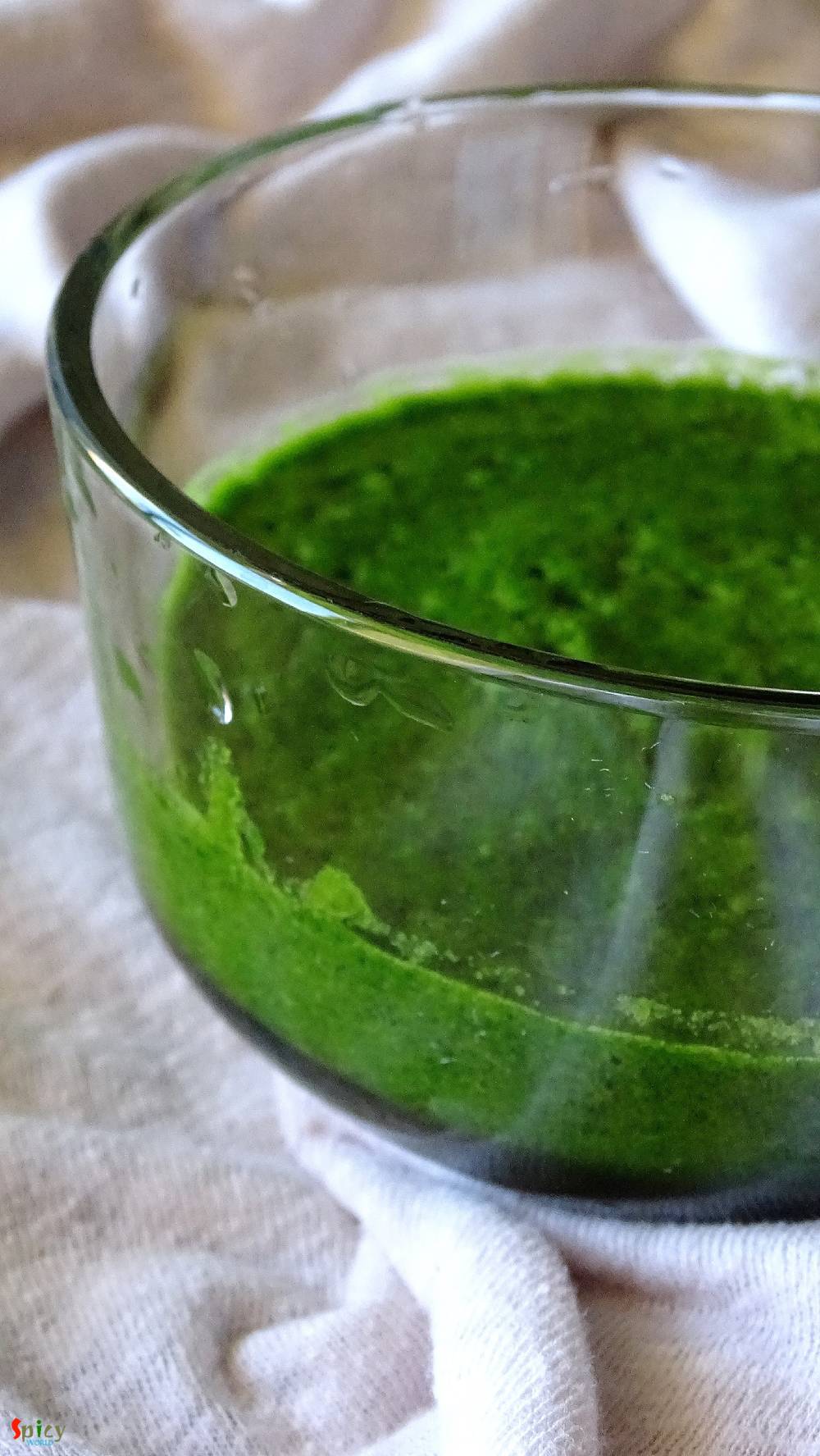 Heat oil and butter in a pan.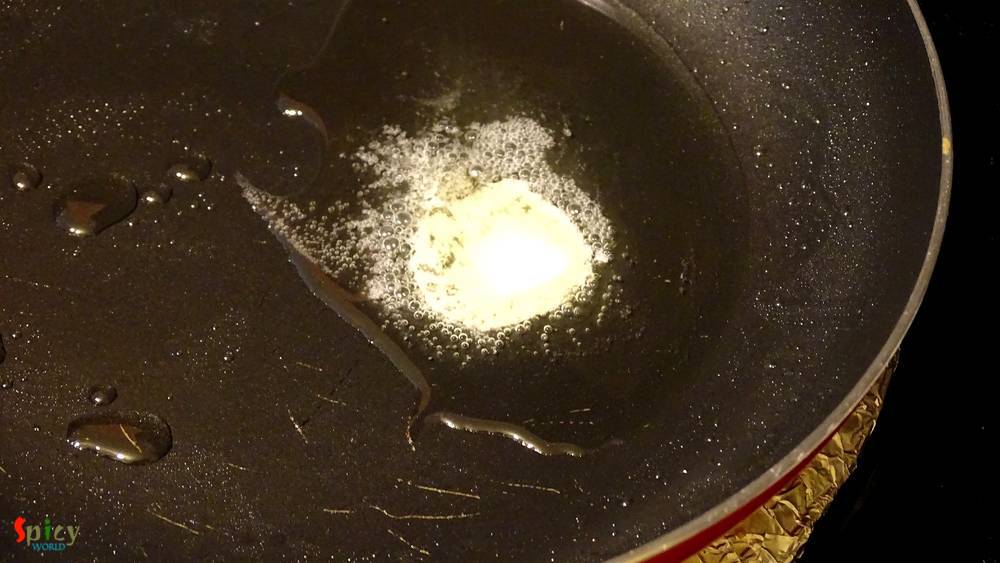 After melting the butter, add cumin seeds, cloves and cinnamon stick.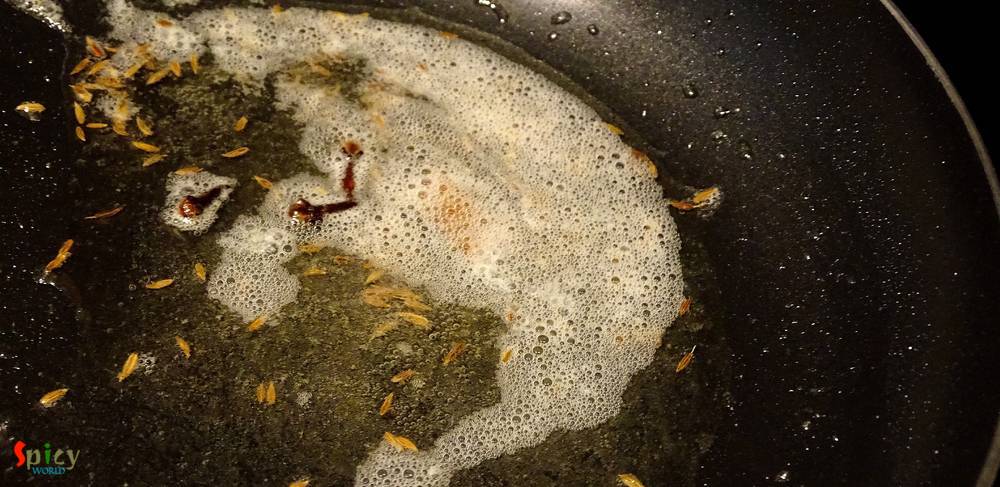 Then add all the above mentioned spice powder in the hot oil. Saute for a minute.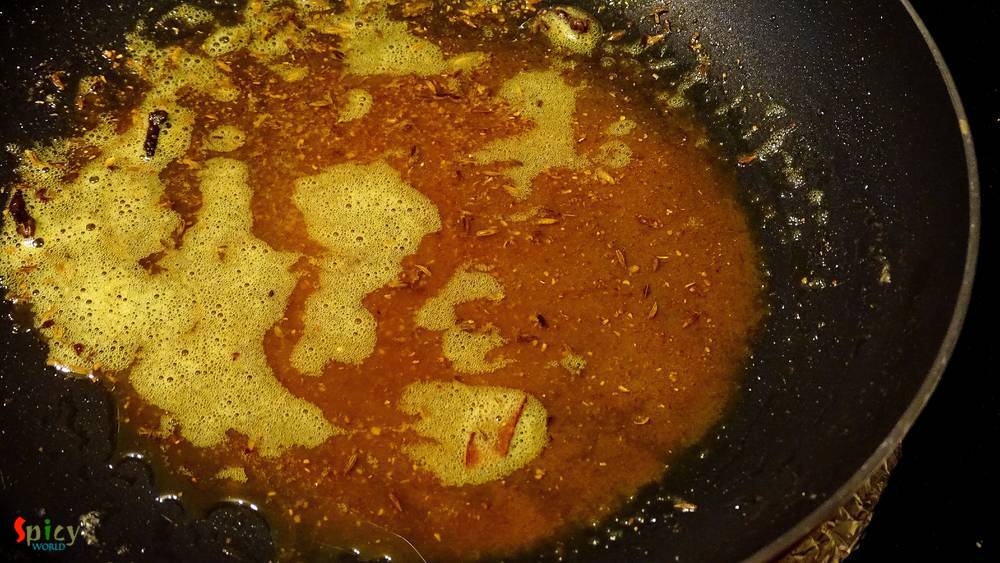 Then add the tomato paste , salt and 2 Teaspoons of sugar. Cook it for 15 minutes in medium flame.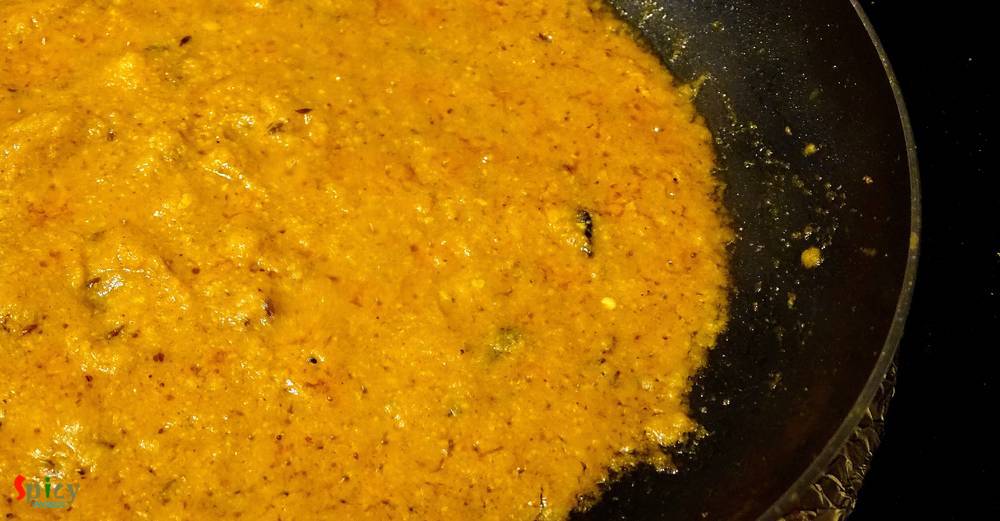 When oil starts separating add spinach paste. Cook it for another 10 minutes without cover in slow flame.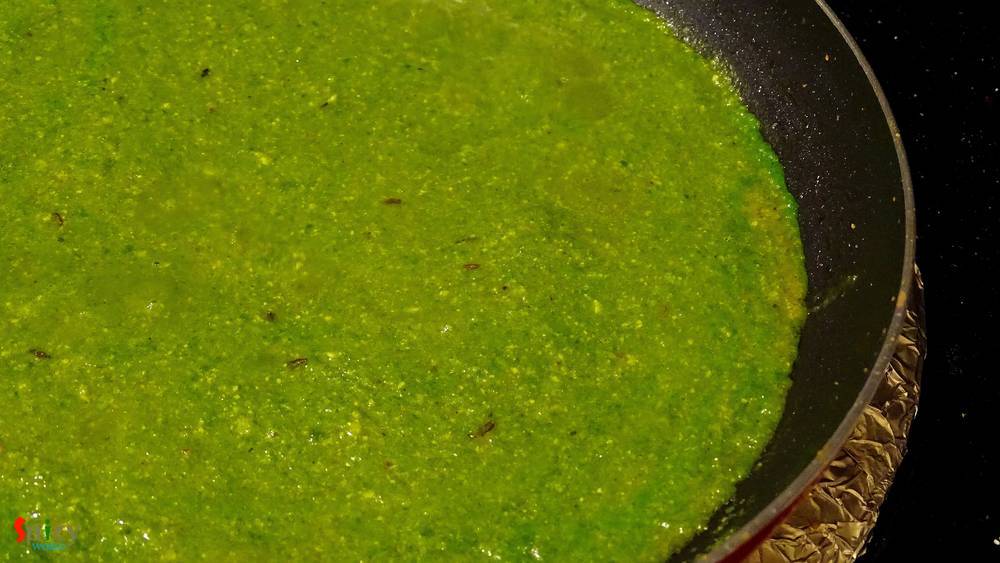 Then add some water for gravy. Cook it for 2 minutes.
After that add heavy cream and dry fenugreek leaves (kasoori methi). Mix it for 2 minutes.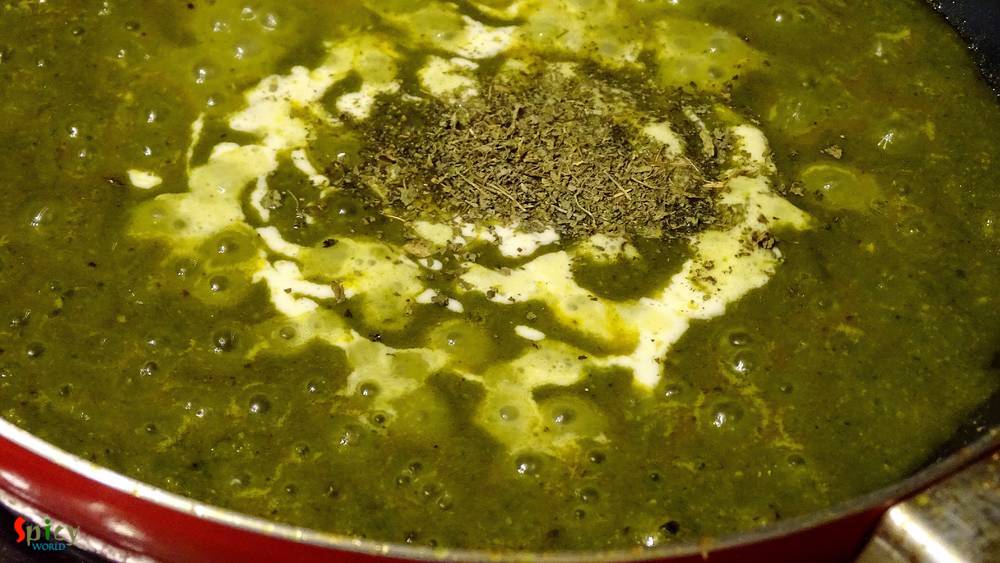 Lastly add fried and soaked paneer pieces. Cook for 2-3 minutes and then turn off the heat.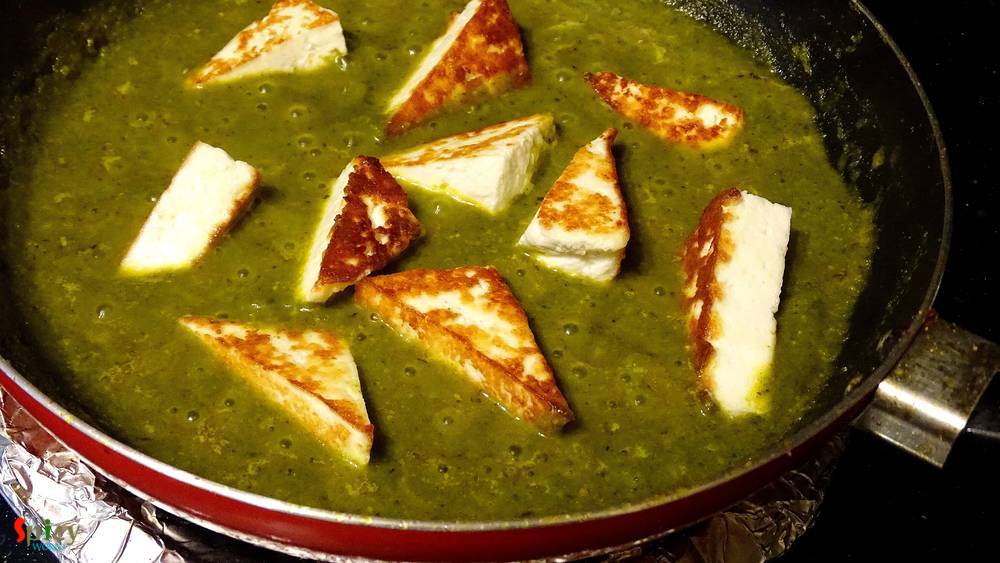 Let it rest for 2 minutes, then serve.