Wash the chicken pieces very well and then pat dry them.
Add all the above mentioned spice powder on the chicken.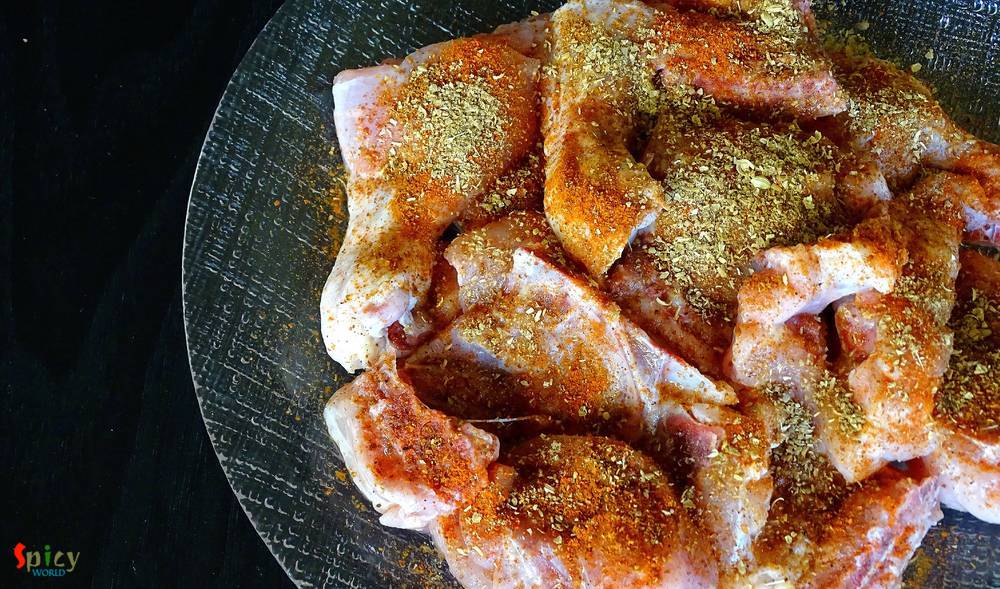 Then add ginger and garlic paste, lemon juice, salt and 2 Teaspoons of oil.
Mix everything with the chicken very well.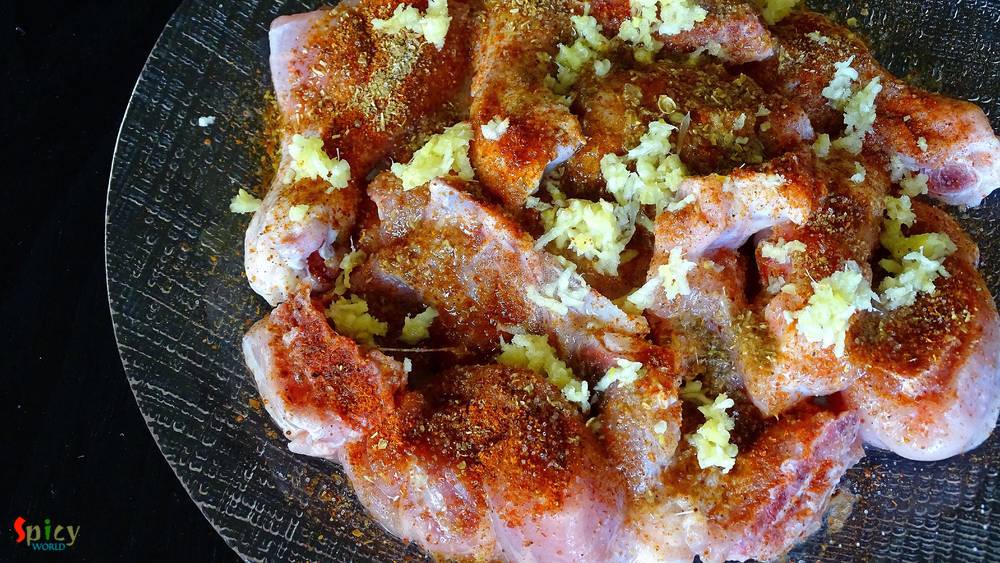 Keep it marinated for 5-6 hours or overnight.
Before making biriyani, deep fry all the vegetables in hot oil.
I have used only eggplant. You can use any veggies of your choice.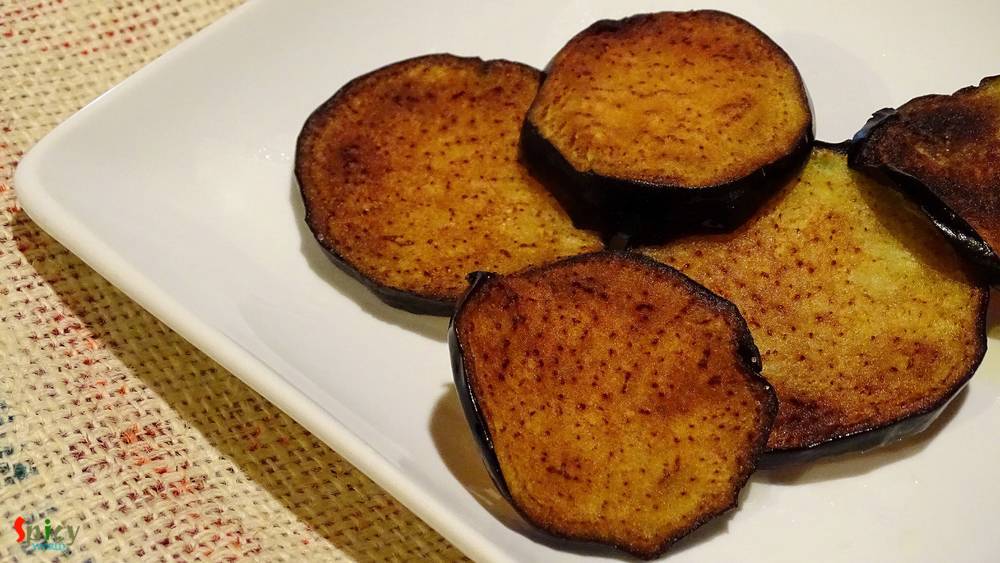 Heat 3 Teaspoons of oil in a saucepan.
Place the marinated chicken pieces at the bottom of the pan as a layer. Every chicken pieces should touch the bottom.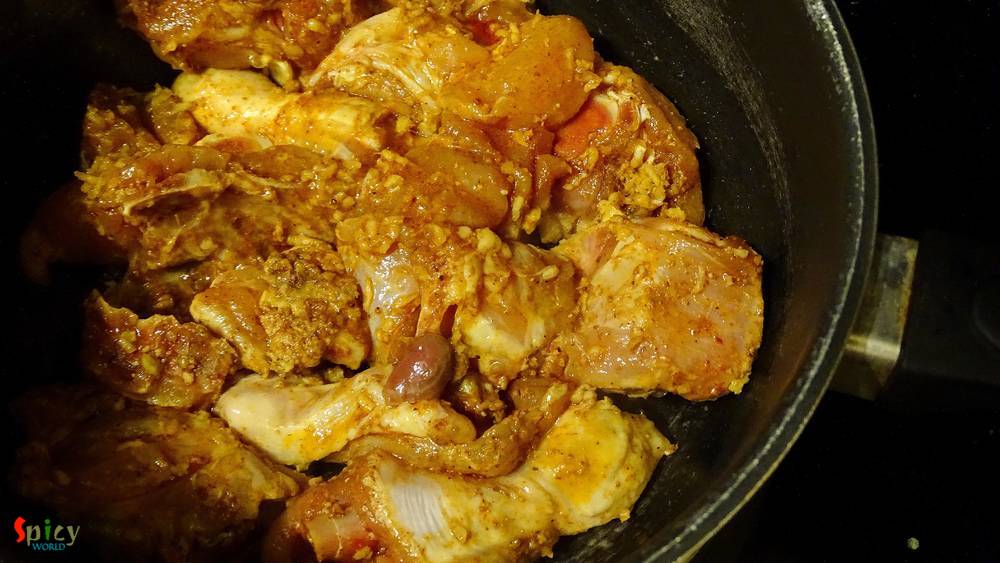 Then place all the fried vegetables as a 2nd layer.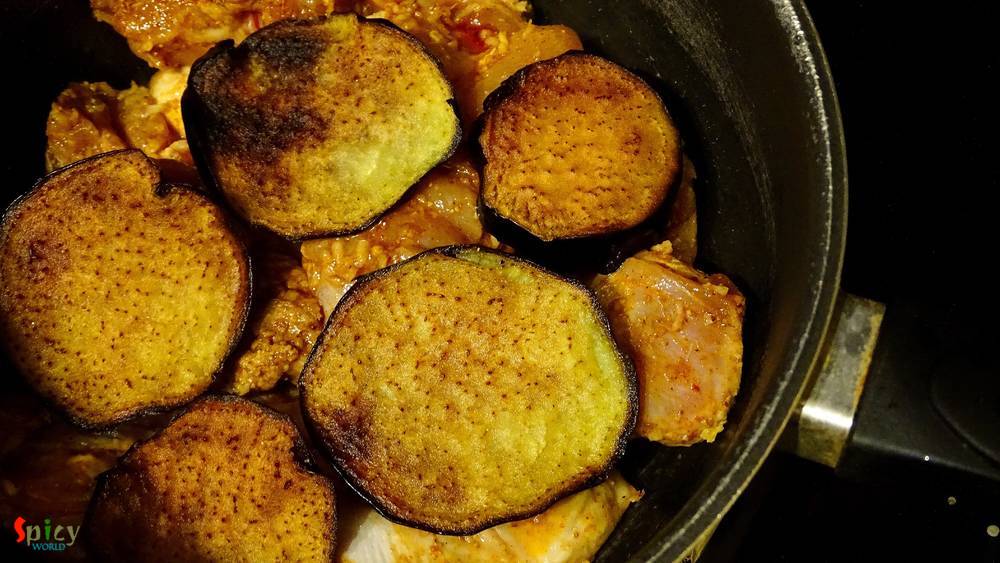 Lastly add 1 cup of washed basmati rice as a 3rd layer.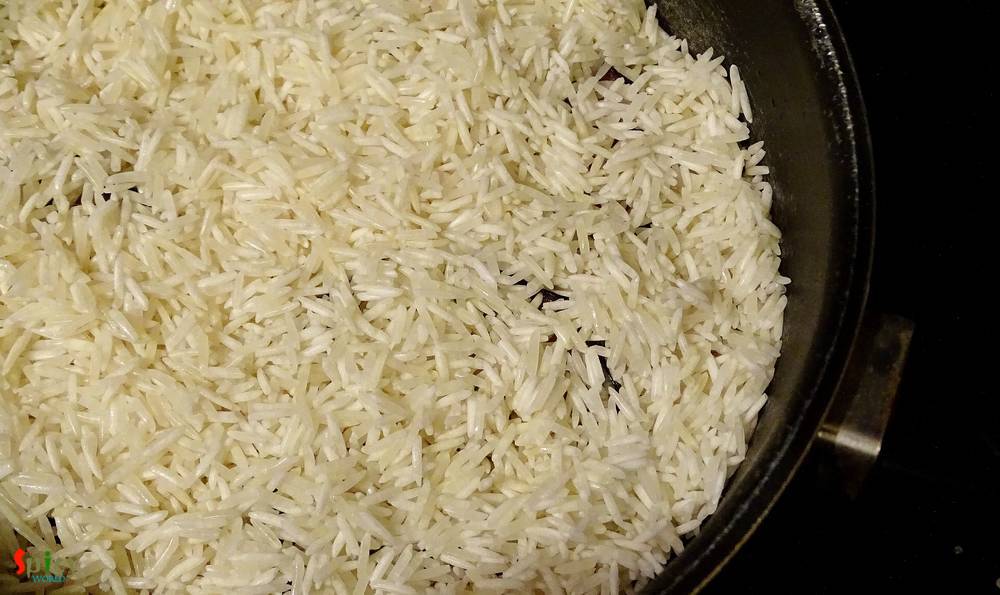 Now add 1-2 Teaspoons of salt in 2 cups of chicken stock or warm water. Mix well.
Then add the water slowly over the rice.
Water should cover up the rice.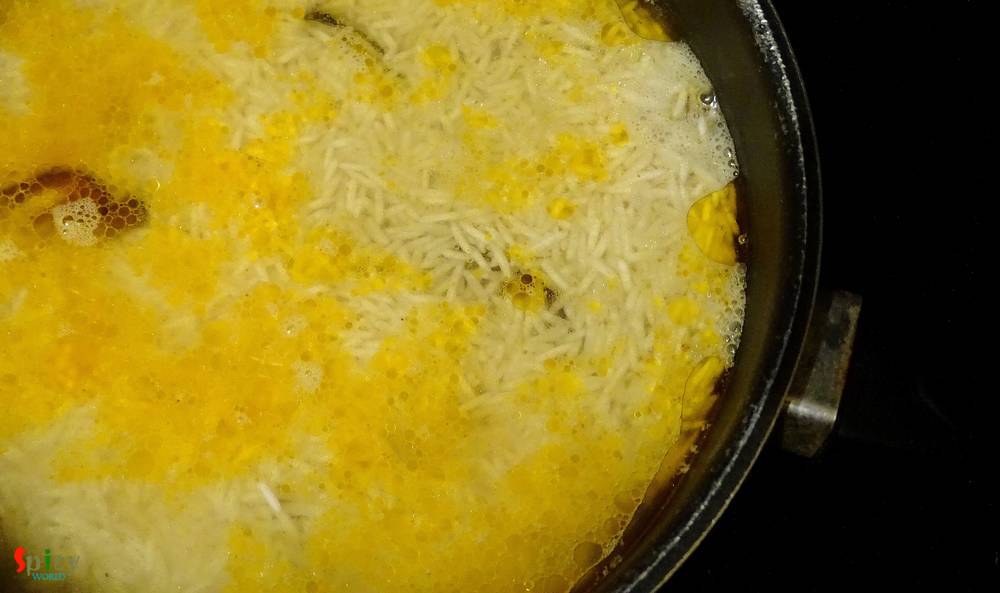 Bring the heat on high and let the start water boiling.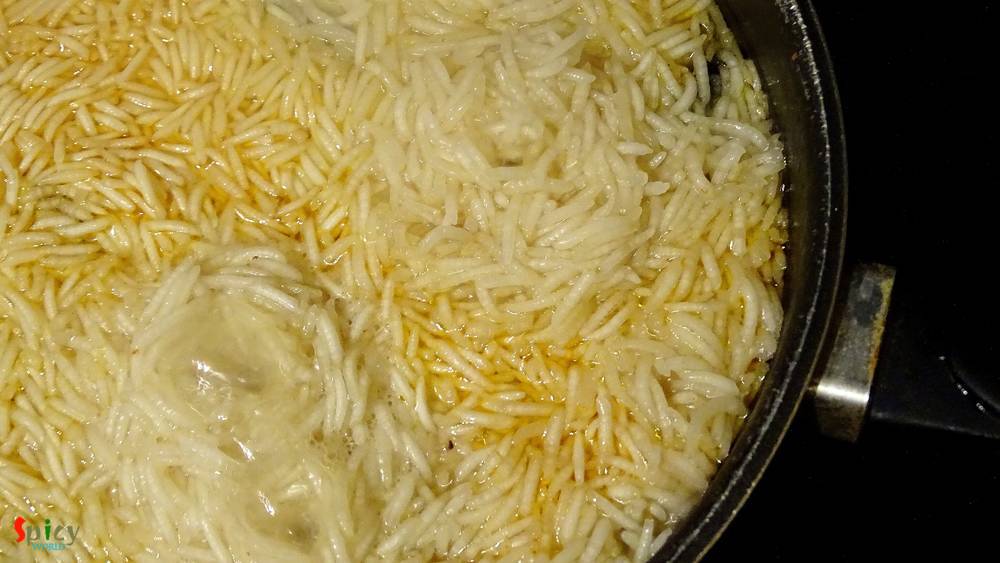 Then bring the heat to low, cover the saucepan and cook for 25-30 minutes.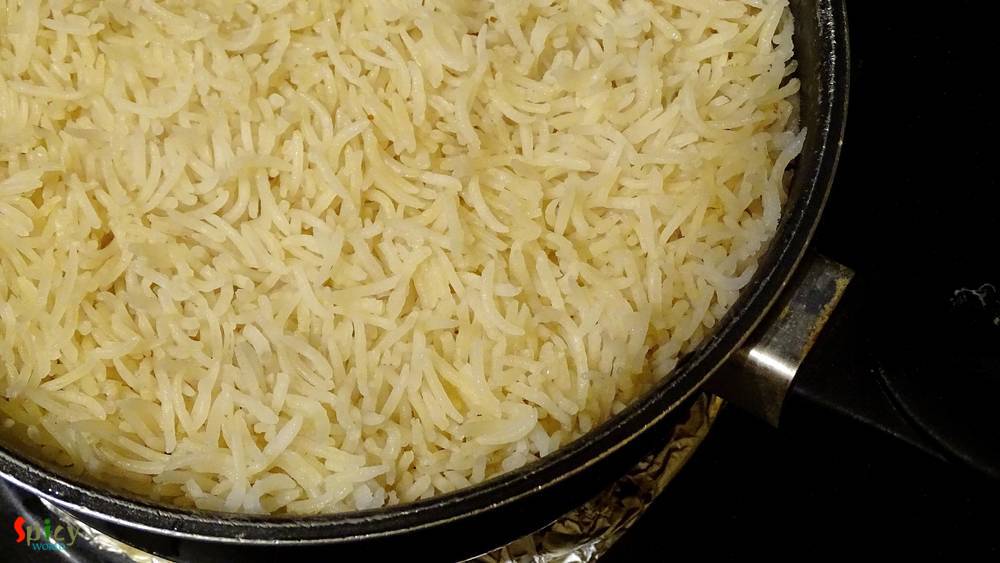 Turn off the heat, let it rest for 5-6 minutes.
Then place a big size plate over the saucepan and flip it to the plate (just like upside down cake).
After few seconds remove the saucepan gently.