Marinate the chicken cubes with yogurt, salt, tandoori masala, red chili powder and ginger & garlic paste for an hour.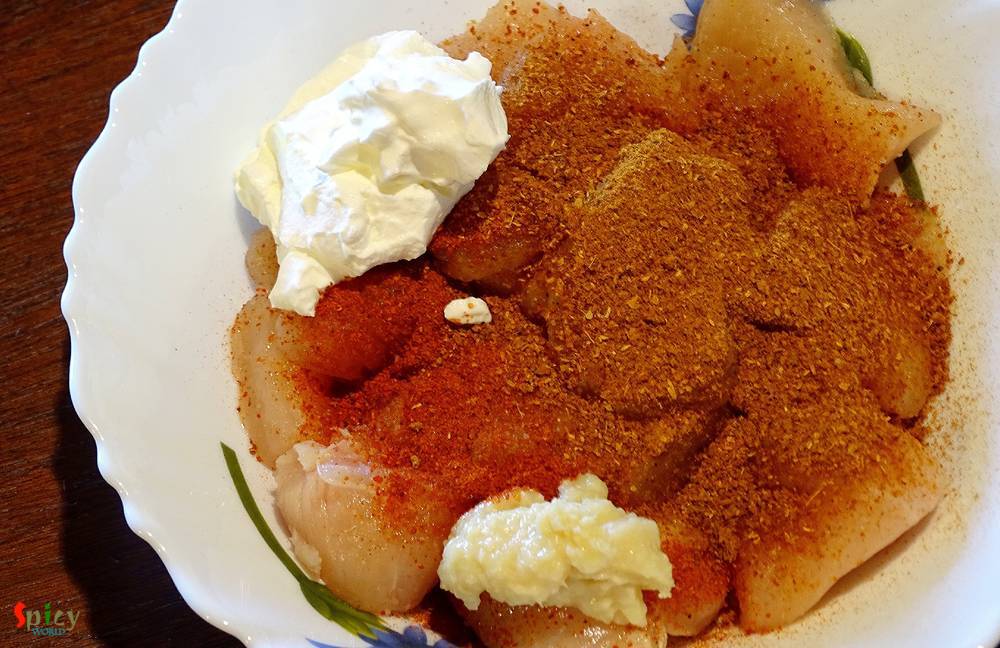 In the meantime, take flour, salt, oil and warm water in a mixing bowl. Mix well and make a smooth, soft dough. Knead the dough for 2-3 minutes.
Apply some oil all over the surface of the dough and cover it for 20 minutes.
In a bowl, add half of the onion slices, chat masala, chopped green chilies and 2 Teaspoons of lemon juice. Mix well and keep aside for 20 minutes.
Heat 2-3 Tablespoons of oil in a pan. Add the marinated chicken pieces into hot oil. Fry them on high flame for 3-4 minutes.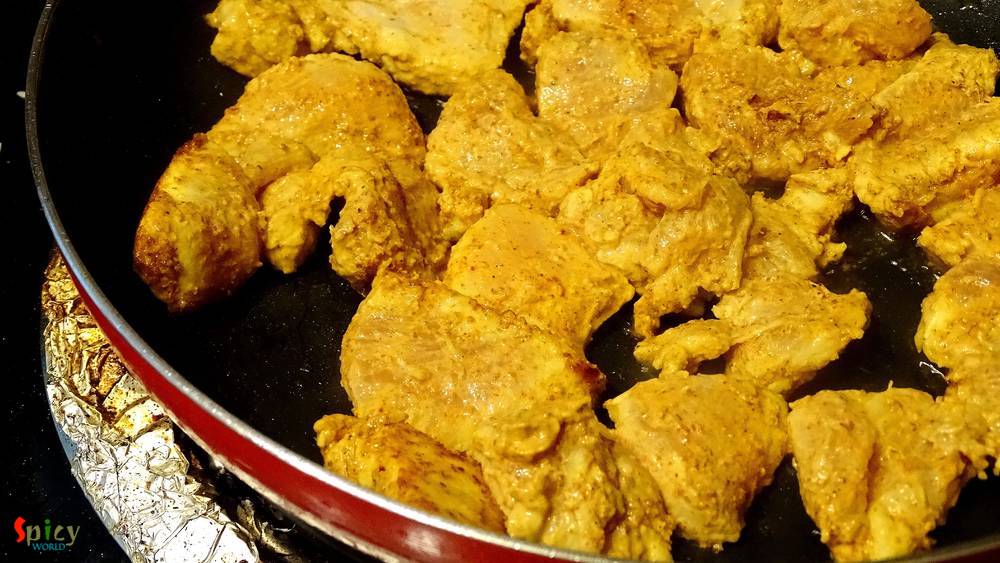 Then add the remaining sliced onion and capsicum slices. Mix and cook for 2 minutes on medium flame. Then turn off the heat.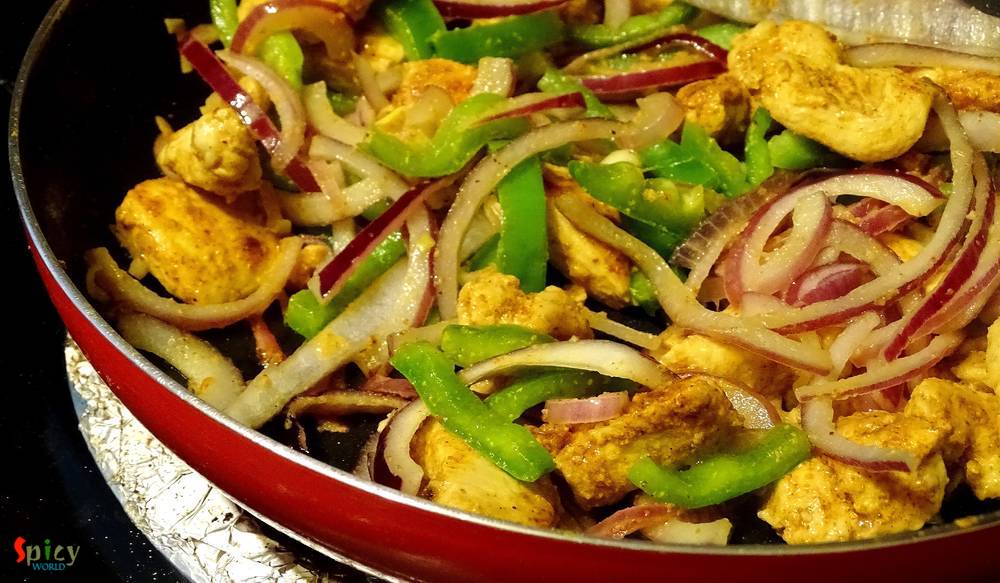 Beat egg with some salt and pepper in a bowl and keep aside for later use.
Now start making 3 lemon size balls out of the dough.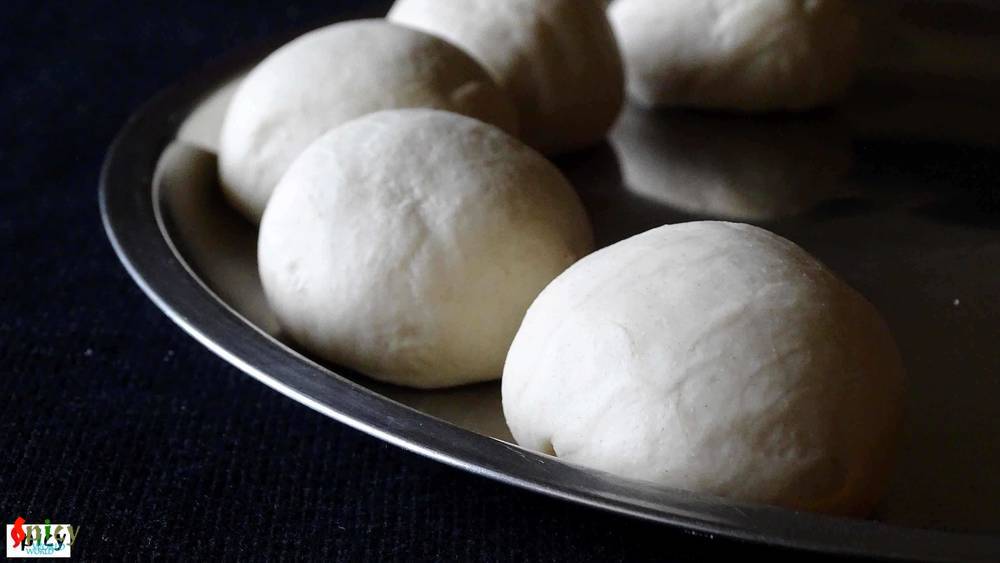 With the help of some dry flour and flatten one ball to a medium thin size disk.
Then heat a tawa or pan.
Place one disk on hot pan and cook for a minute then flip it to the other side.
After 40 seconds of cooking, remove it from the pan. Keep those half done paratha covered aside.
Heat 1 Tablespoon of oil in the same pan.
Add the beaten egg, after few seconds place one uncooked paratha over the egg.
Add another 1 Tablespoon of oil, spread the oil all over the paratha and flip it to the other side.
Fry for 1-2 minutes then remove it from the pan. Do the same with rest of the parathas.
Place one paratha on a plate, assemble some of the cooked chicken, some pickled (marinated in lemon juice) onion slices, cucumber slices, pinch of black pepper powder, few drops of lemon juice, a Tablespoon of chili sauce and another Tablespoon of tomato ketchup.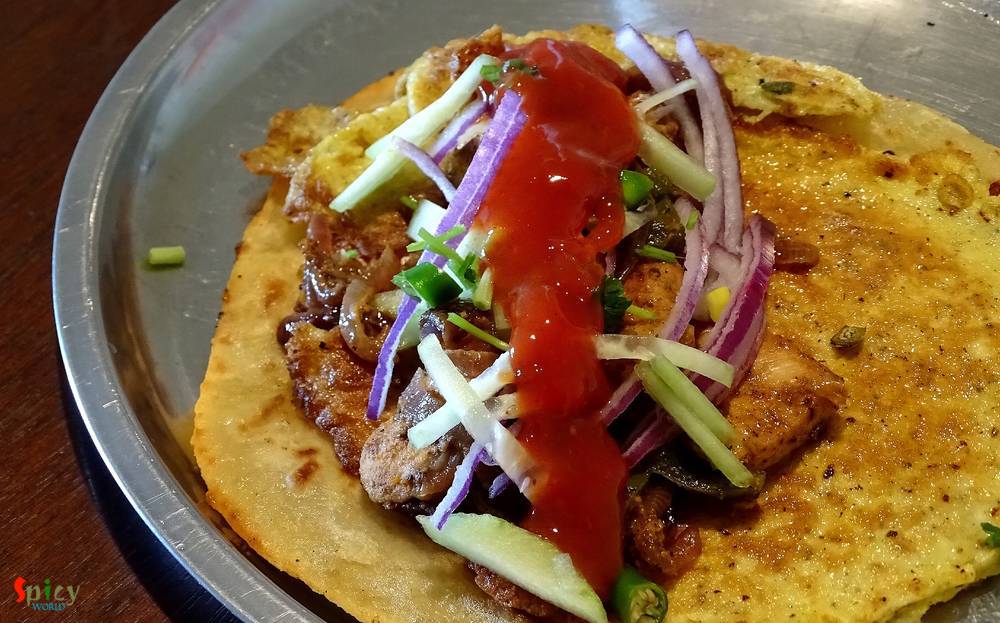 Roll the paratha with the filling tightly.
Secure one side of the roll by a paper then serve.