Marinate the chicken cubes with curd, salt, tandoori masala, red chilli powder and ginger & garlic paste for an hour.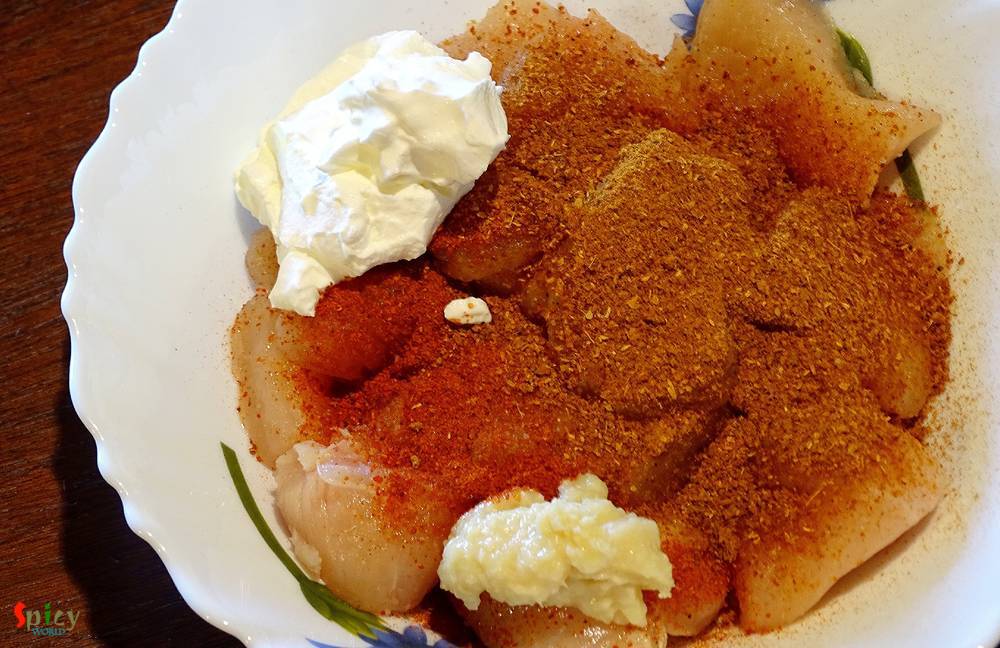 In the meantime, take flour, salt, oil and warm water in a mixing bowl. Mix well and make a smooth, soft dough.
Cover the dough with a damp cloth for 20 minutes.
After marination, heat 2 Tablespoons of oil in a pan.
Add the chicken cubes into hot oil. Fry them on high flame for 5 minutes.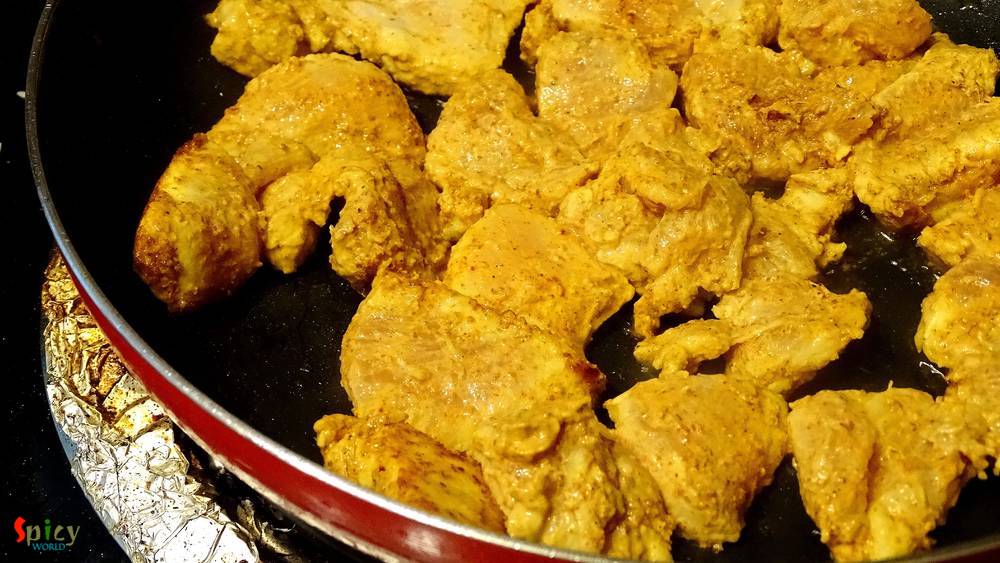 Then add sliced onion and capsicum. Mix and cook for 10 minutes on medium flame.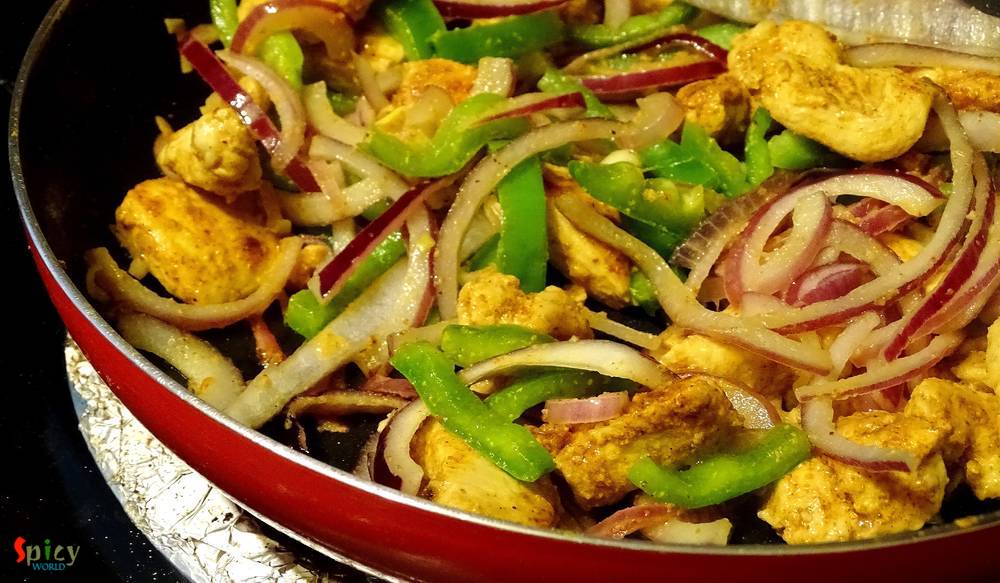 Lastly add black pepper powder, some salt and cook for another 5 minutes on high flame.
Turn off the heat and keep this aside.
Now start making 4 lemon size balls out of the dough.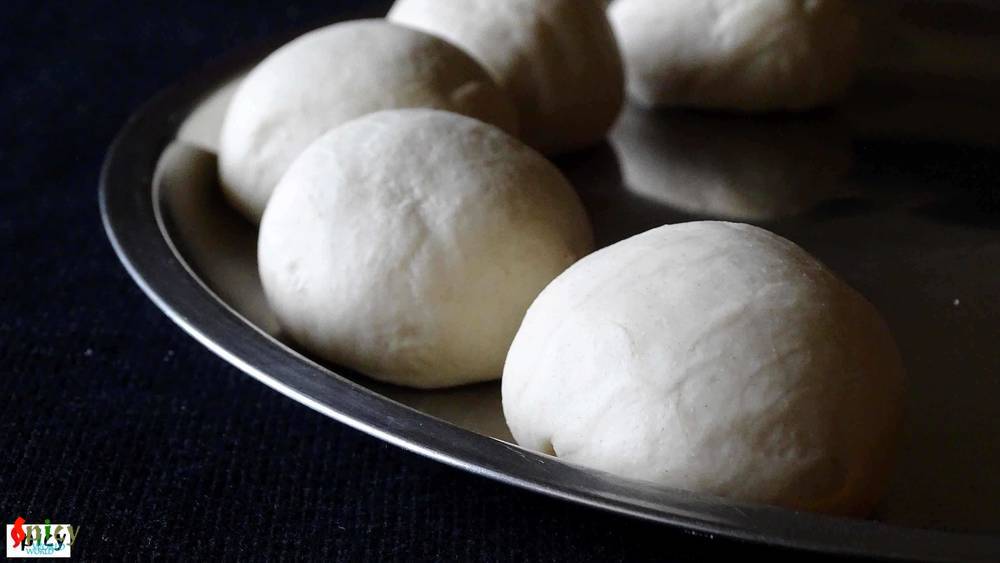 Roll them in dry flour and flatten them to medium size disks.
Then heat a tawa or pan.
Place those disks on hot tawa one by one for 40 seconds on each side.
Keep those half done paratha covered aside.
Beat egg with some salt and pepper / green chilies.
Heat a Tablespoons of oil and add the beaten egg.
After a minute place a paratha on raw side of the egg.
Cook for few more seconds and then flip it to the other side. Fry for another minute and remove from the pan.
Assemble some of the cooked chicken and 1/4th quantity filling from that above mentioned 'for assembling' category.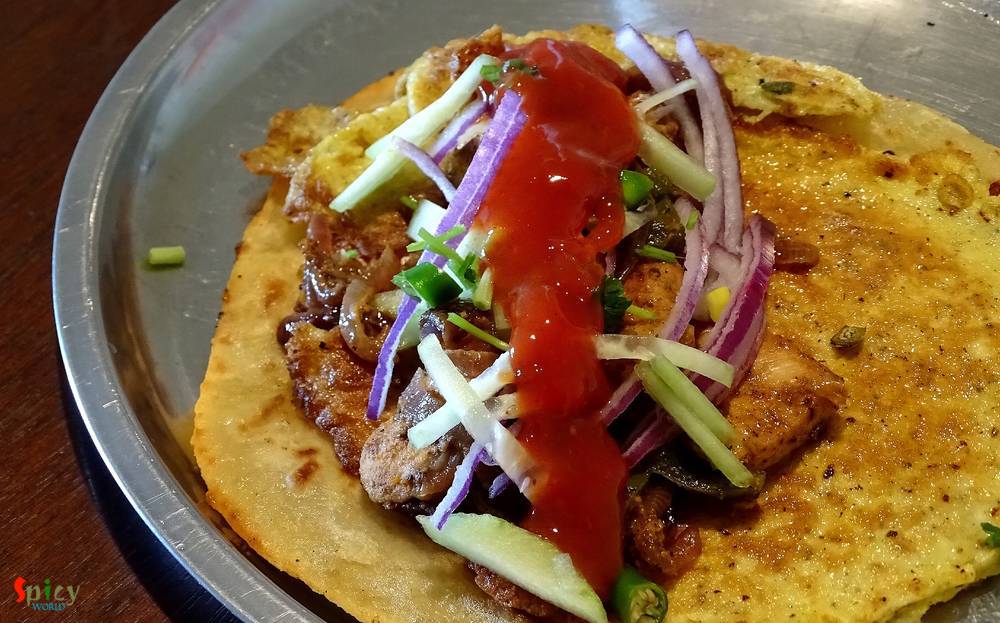 Take a napkin and roll the paratha with the filling tightly.
Secure one side of the roll by folding the napkin inside of the roll and then serve.