Rub some salt and turmeric powder all over the fish pieces. Then fry then in hot mustard oil for 5 minutes or till they become crispy.
Then remove them from oil, let them cool down a bit and then crumble the fish pieces with your hand.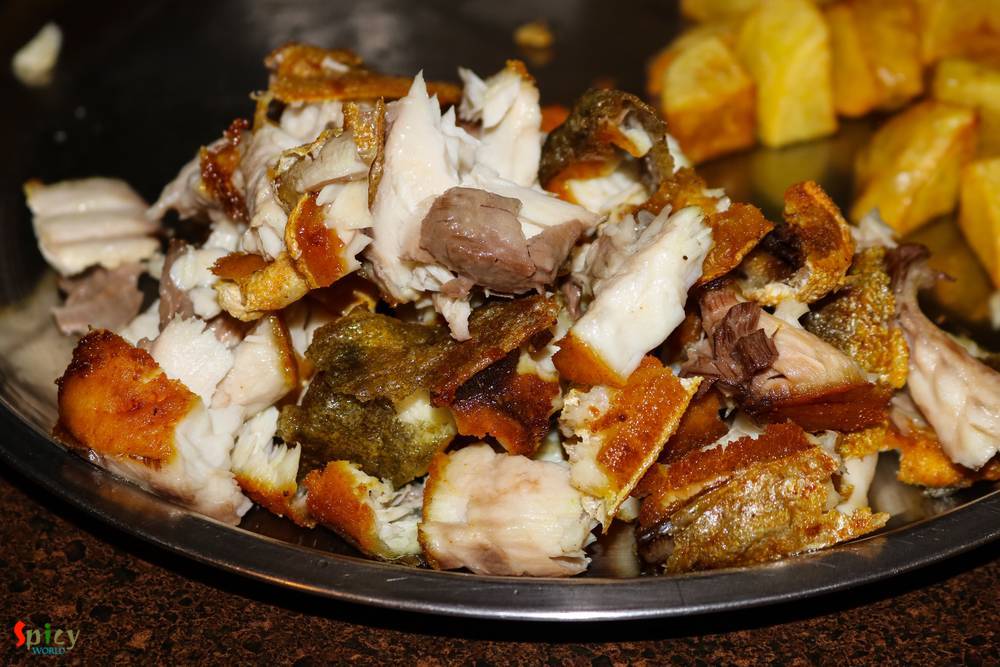 In the same oil fry the potato cubes for 5 minutes in high flame. Then remove them from oil.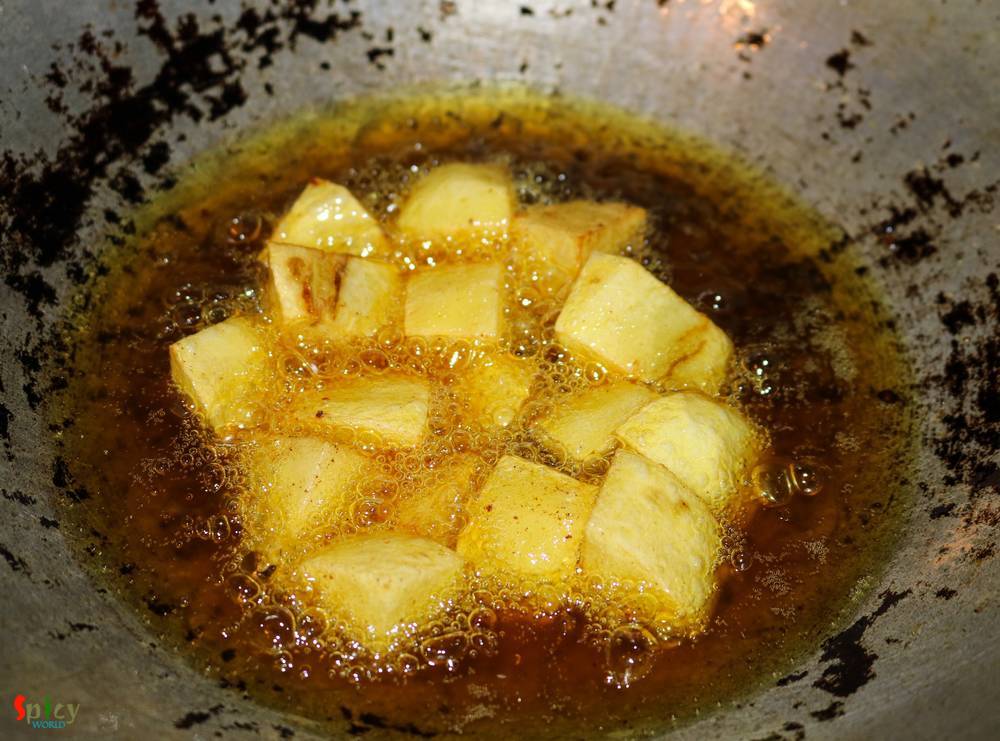 Add all the whole spices in the remaining oil. Saute for few seconds.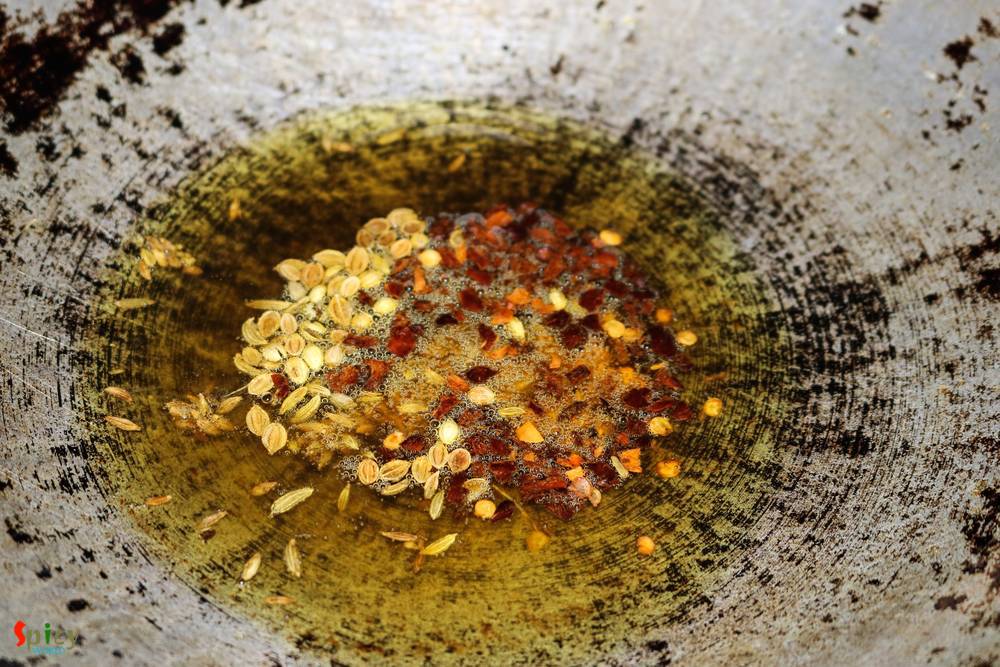 Then add the chopped onion with pinch of salt. Fry till they become golden in colour.
Add ginger and garlic paste. Cook for 3 minutes.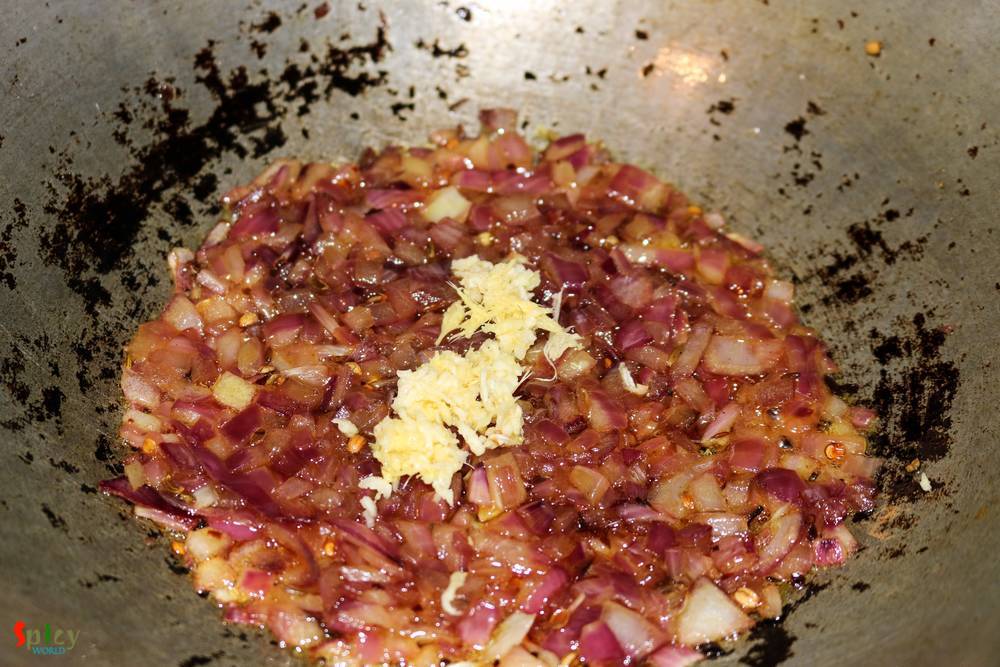 Now add the chopped tomato along with a Teaspoon of sugar. Cook till the gravy starts releasing oil.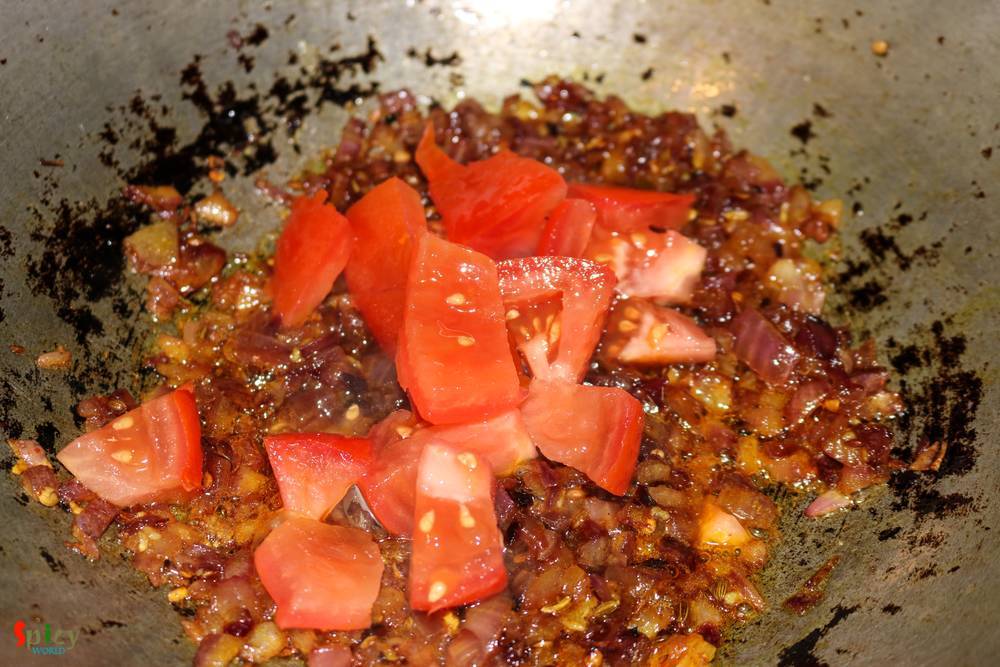 Now add all of the spice powder. Mix well for 5 minutes.
Then add green chilies and fried potato cubes. Mix well.
Add some water and cook for 15 minutes.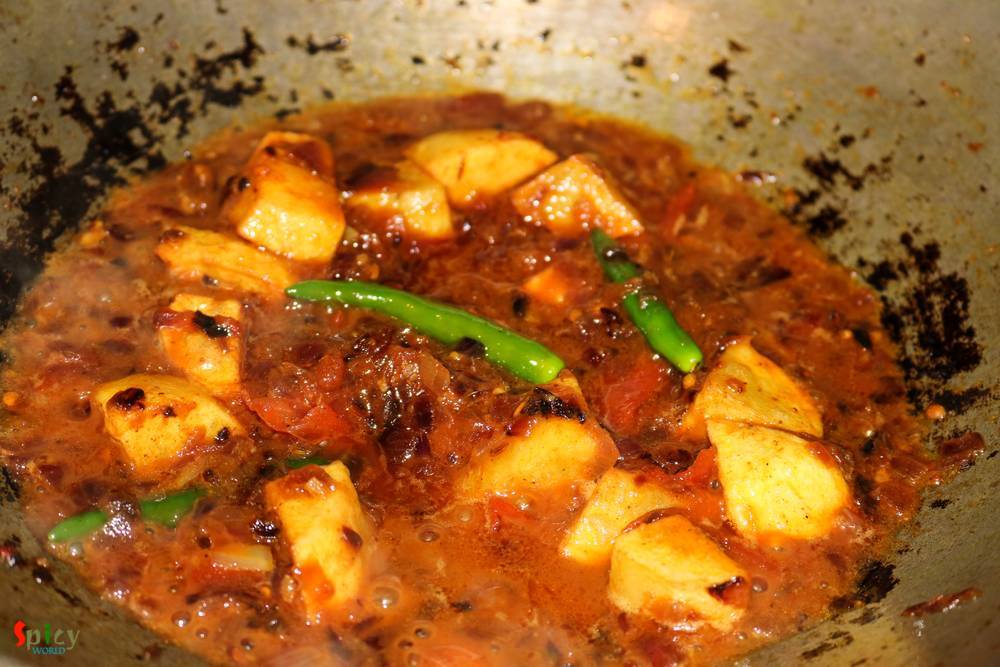 Now add the crumbled fish and some salt. Mix very well and cook for another 10 minutes.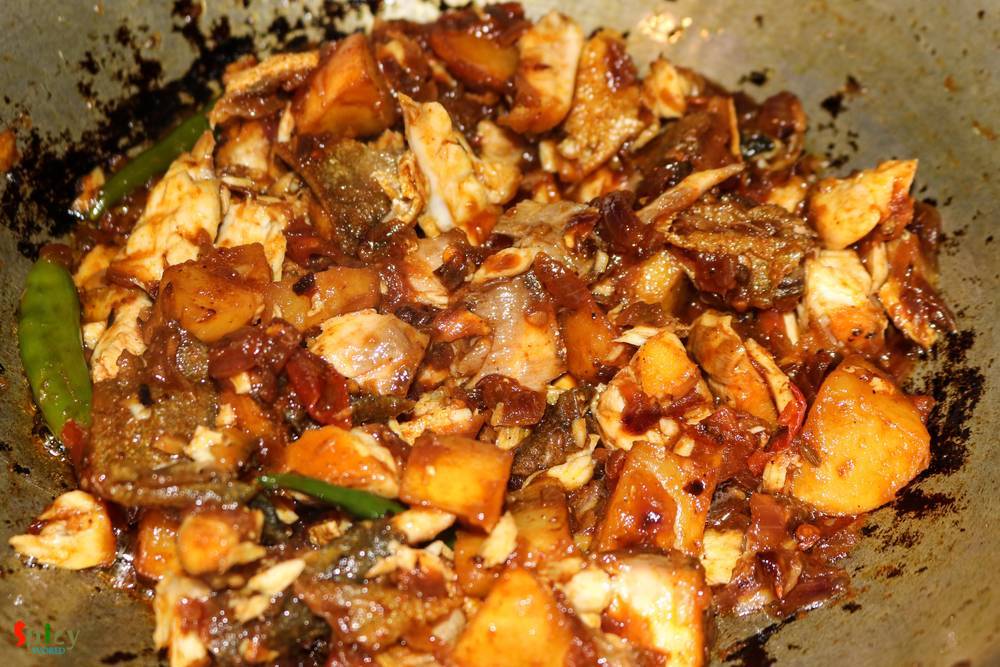 Lastly add some chopped coriander leaves. Mix well and turn off the heat.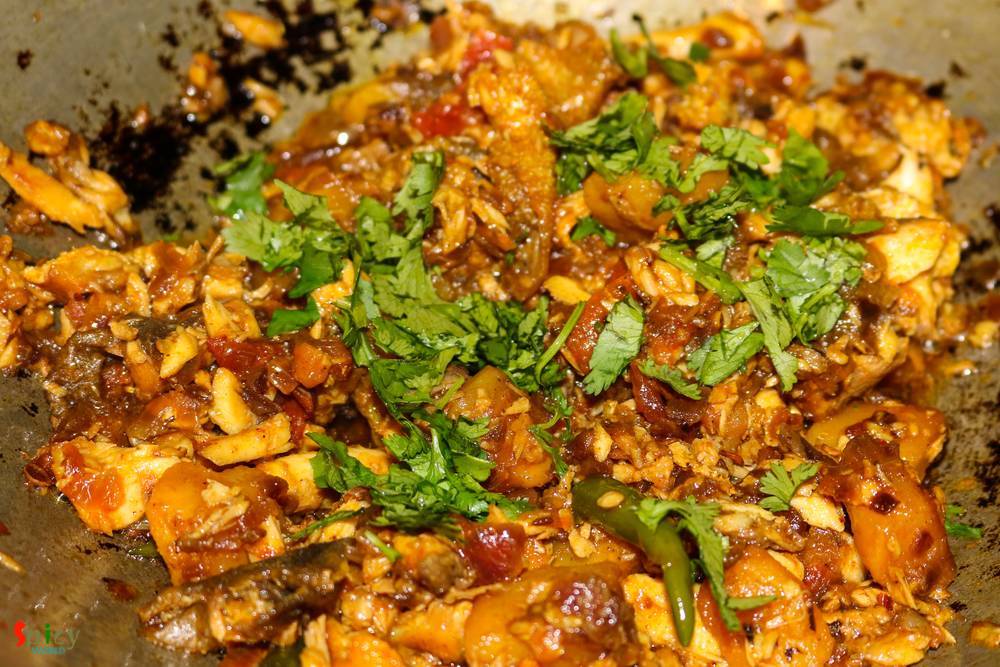 Let it rest for few minutes then serve.