Heat the oil in a kadhai / pan.
Saute the whole spices for few seconds.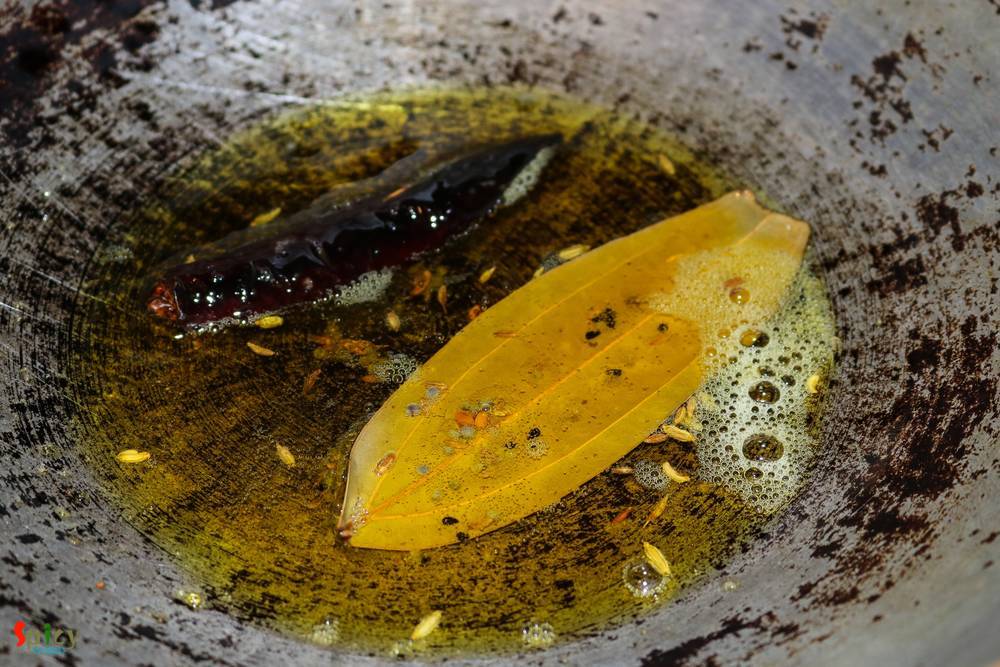 Then add the crushed garlic. Saute for few seconds.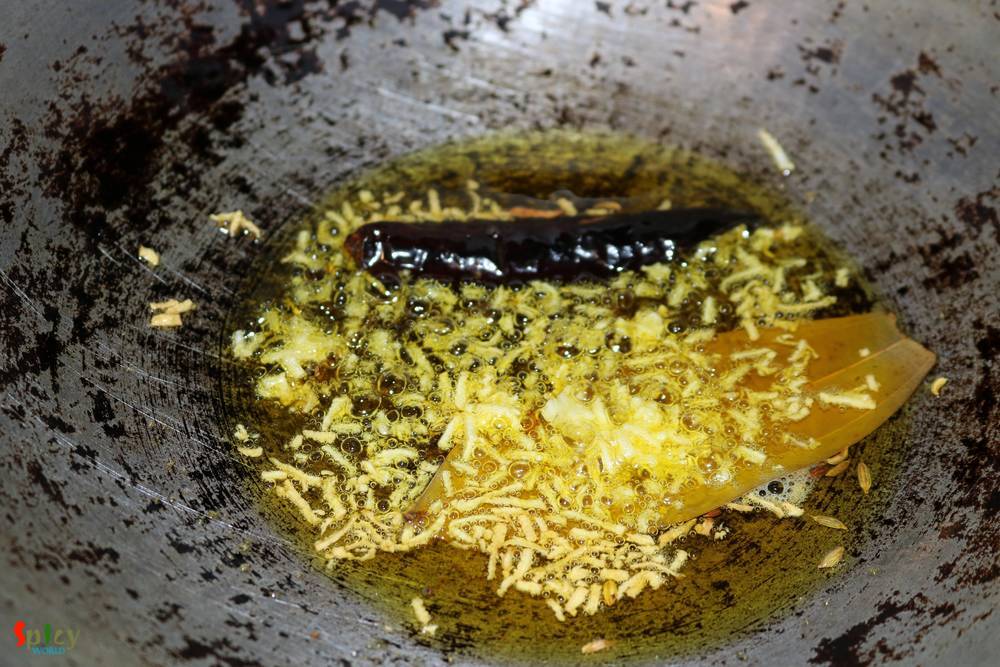 Add the sliced onion with pinch of salt. Fry for 6 minutes.
Then add all the spice powder. Mix well for a minute.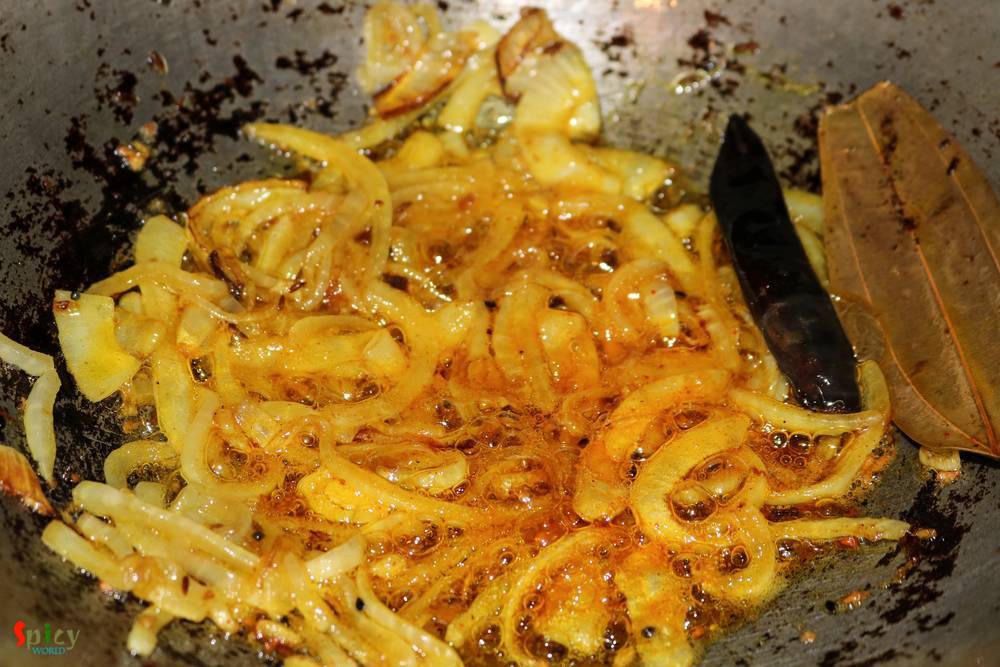 Now add the mushrooms or any veggies / chicken pieces. Cook for few minutes.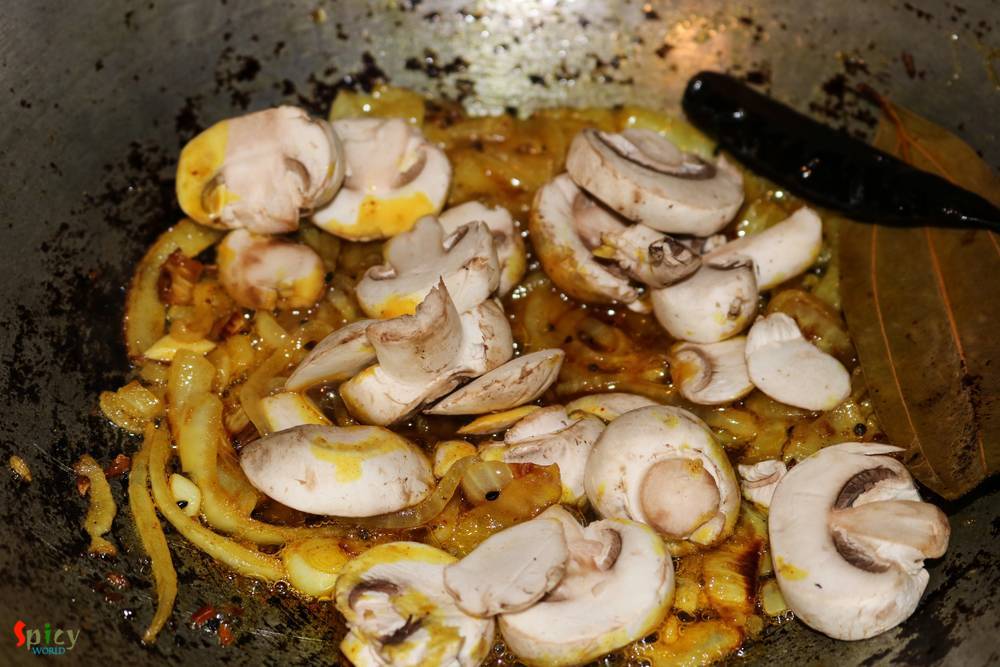 Add 1 Tablespoon of pickle. Mix well.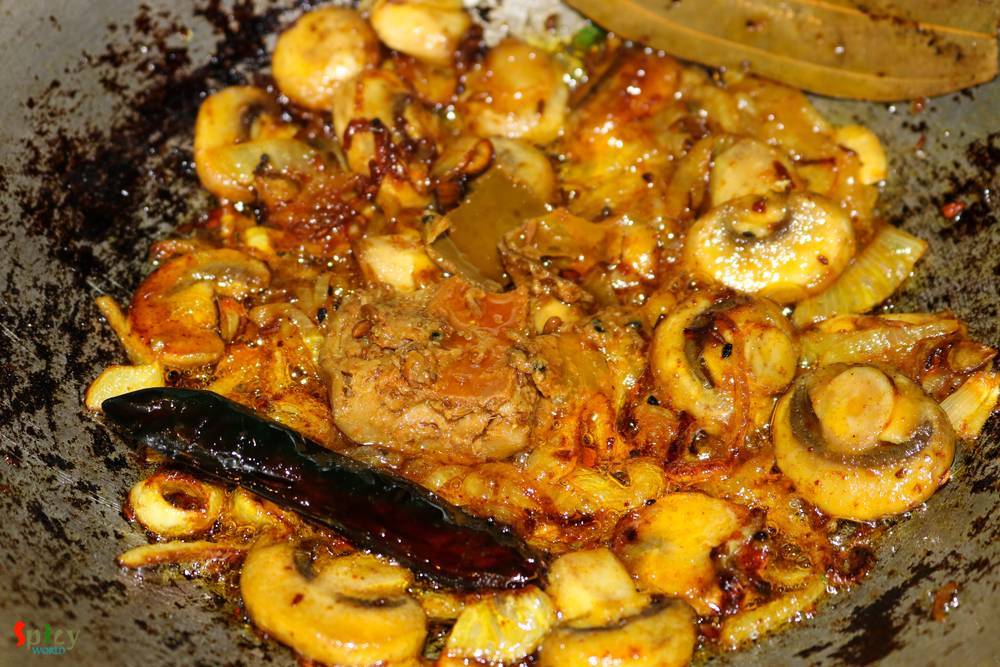 Then add the washed rice and chopped coriander, mint leaves. Mix well.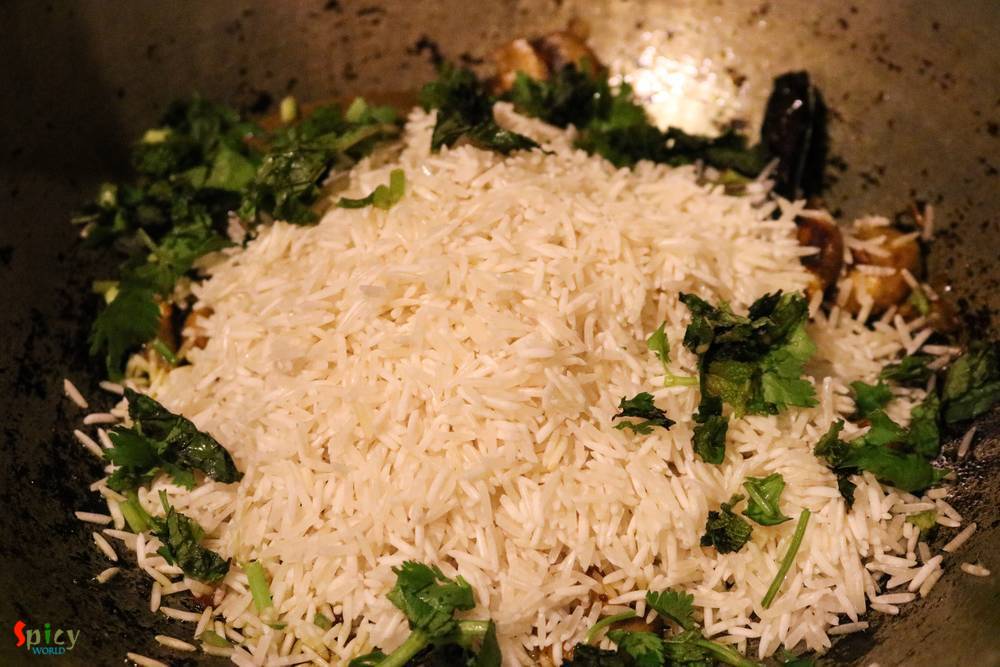 Add the green peas, green chilies, enough salt and pinch of sugar. Mix well.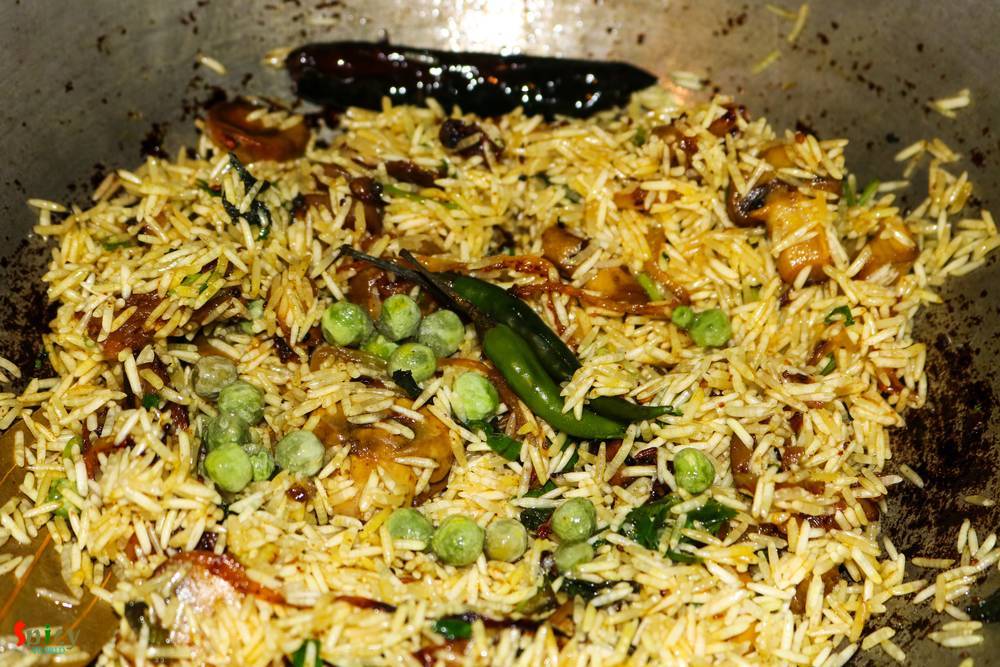 Now add 3 cups of warm water. Mix well and it should be taste like sea water. Bring the heat to high and let it come to a boil.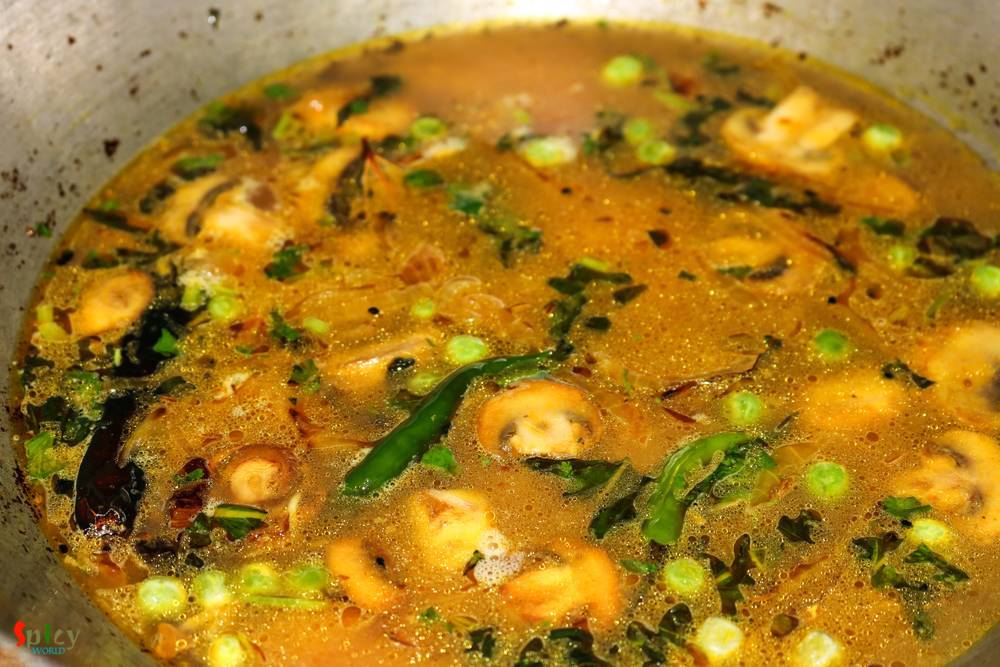 Then bring the heat to low, cover the pan and cook for 20 - 25 minutes.
Now add the remaining pickle / achaar to the pulao, give it a gentle mix and turn off the heat.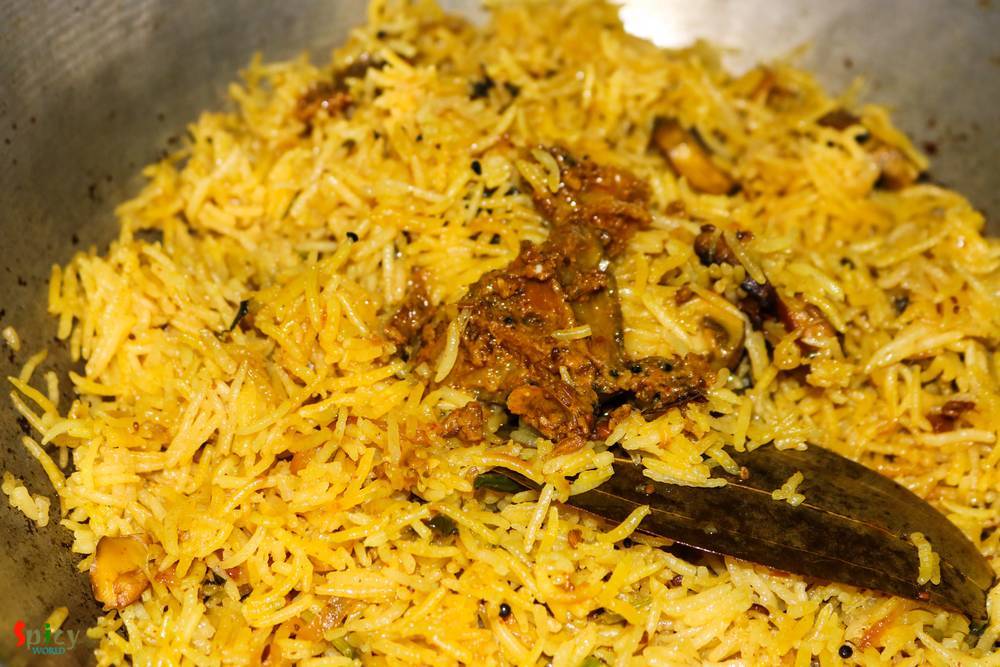 Cover the pan and let it rest for 10 minutes then serve.