Take the flour (maida) in a mixing bowl.
Add 3 - 4 Tablespoons of oil / ghee. Mix it with your hand very well for 2-3 minutes.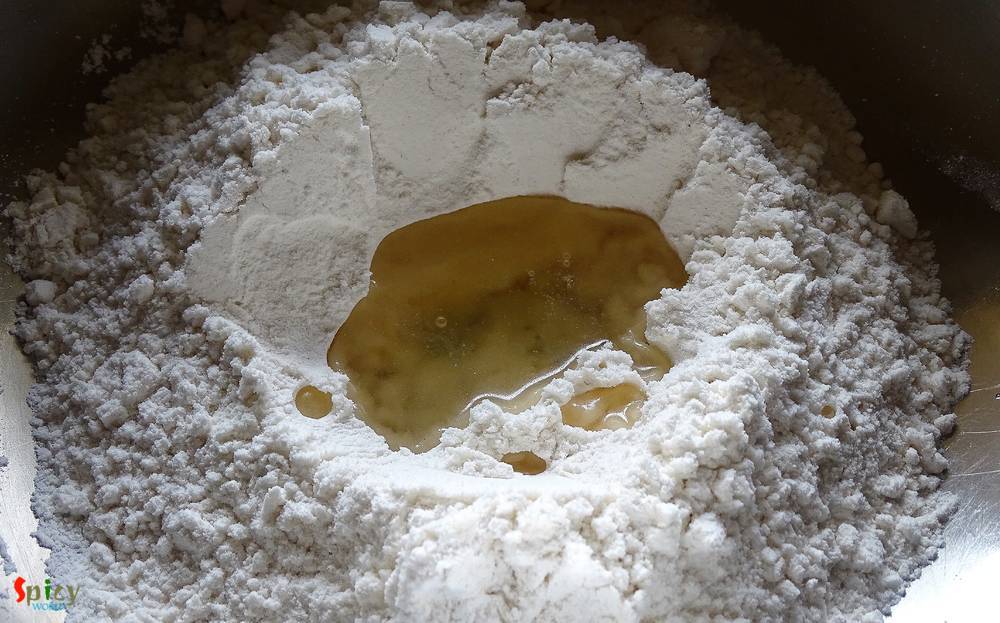 Then add little by little water and form a dough.
The dough should be semi soft.
Cover the dough and keep it for 20 minutes.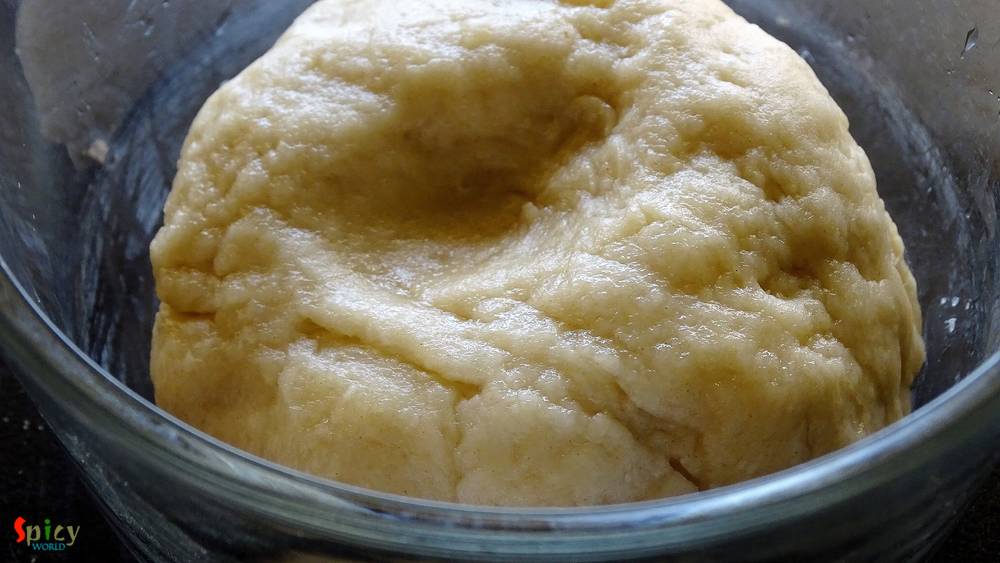 If you are using frozen peas like me, then thawed them properly. Or if you are using fresh peas then half boil them and drain all the water.
Now heat 2 Tablespoons of white oil in a pan.
Add cumin seeds and crushed coriander seeds. Saute them for 30 seconds.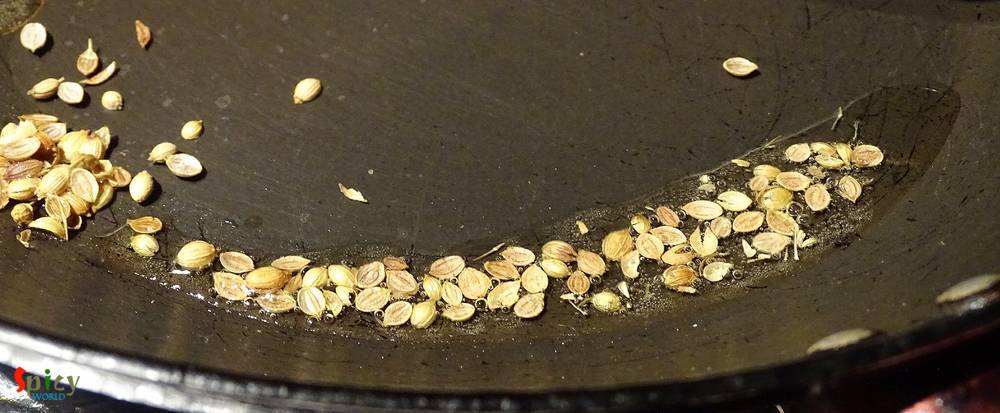 Then add 1 Teaspoon besan / gram flour. Mix it for a minute.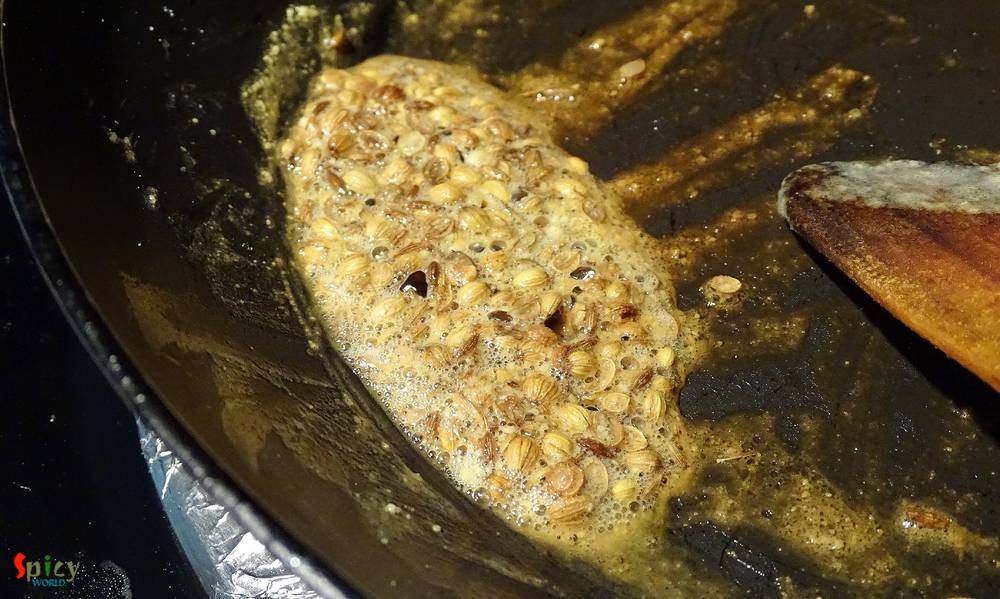 Then add the green peas. Mix it.
Add salt and all the above mentioned powder one by one. Mix them all in high flame.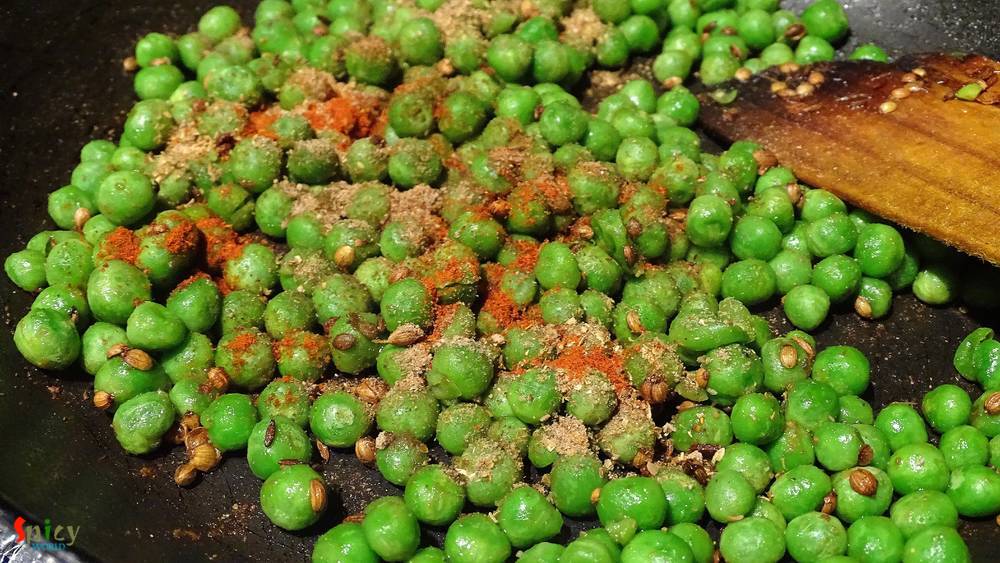 After that with the help of your spatula, smash the peas a bit. Do not make it mushy.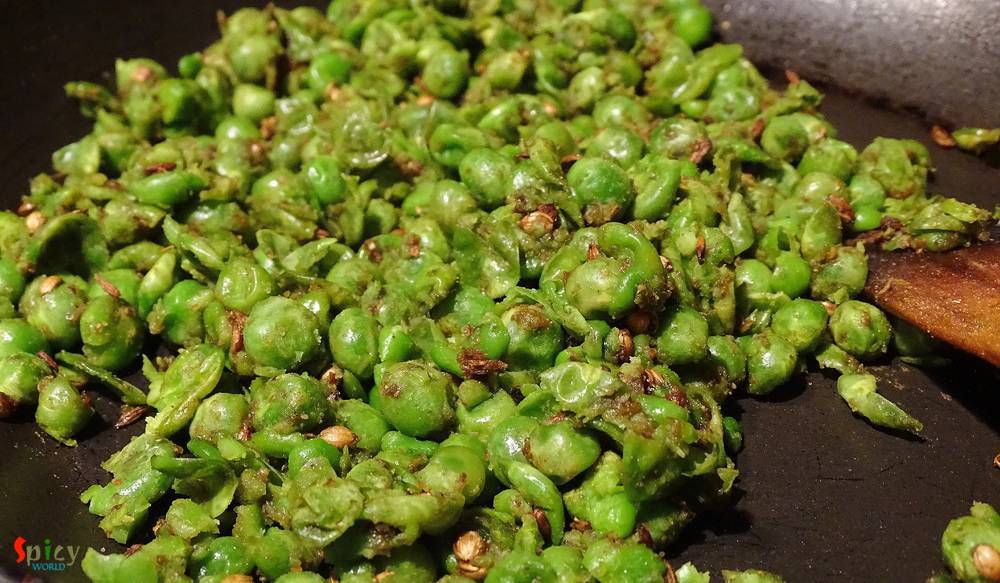 After cooking them turn off the heat and let them cool down completely.
Add 2 Teaspoons sugar to the cold mixture and mix them. If you add sugar when the peas were hot, sugar will release water.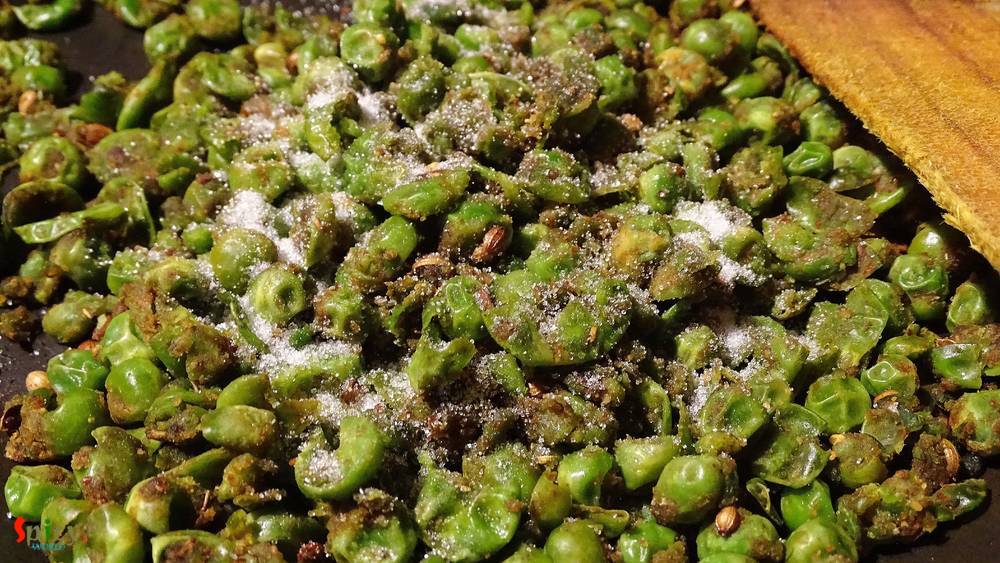 Now take a small portion from the flour mixture.
First make it a ball and then flatten it.
Put 1 Teaspoon of peas mixture.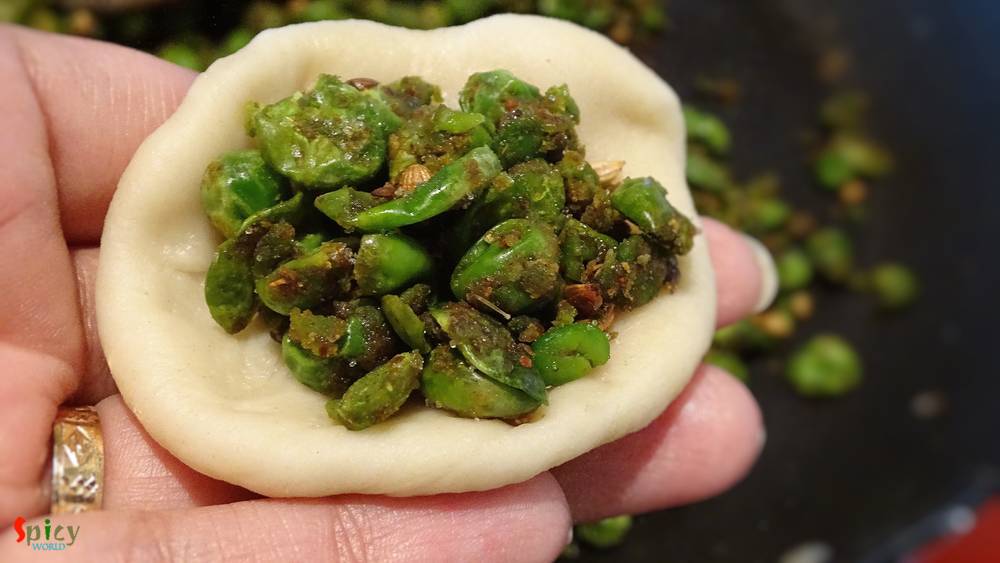 Seal the edges properly and give a round shape. Do not put loads of mixture into one ball.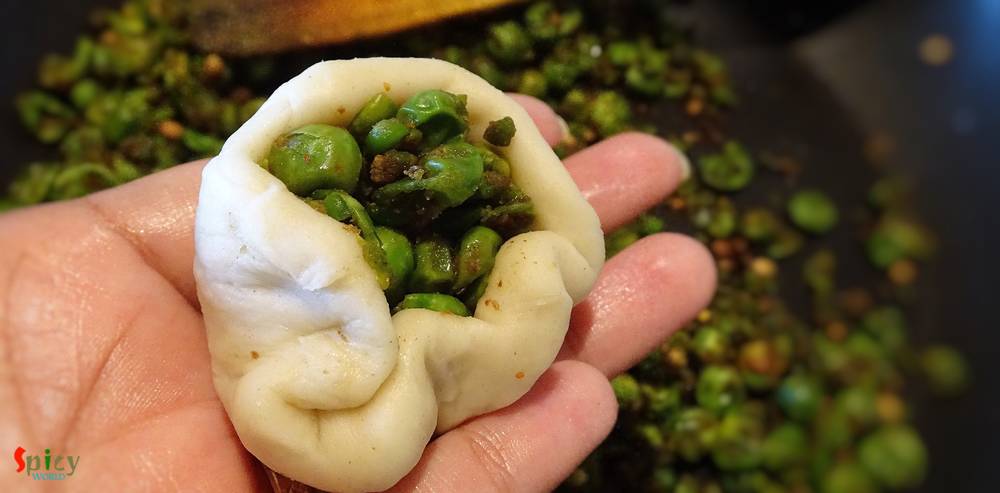 Make all the kachori-s from the dough and peas mixture.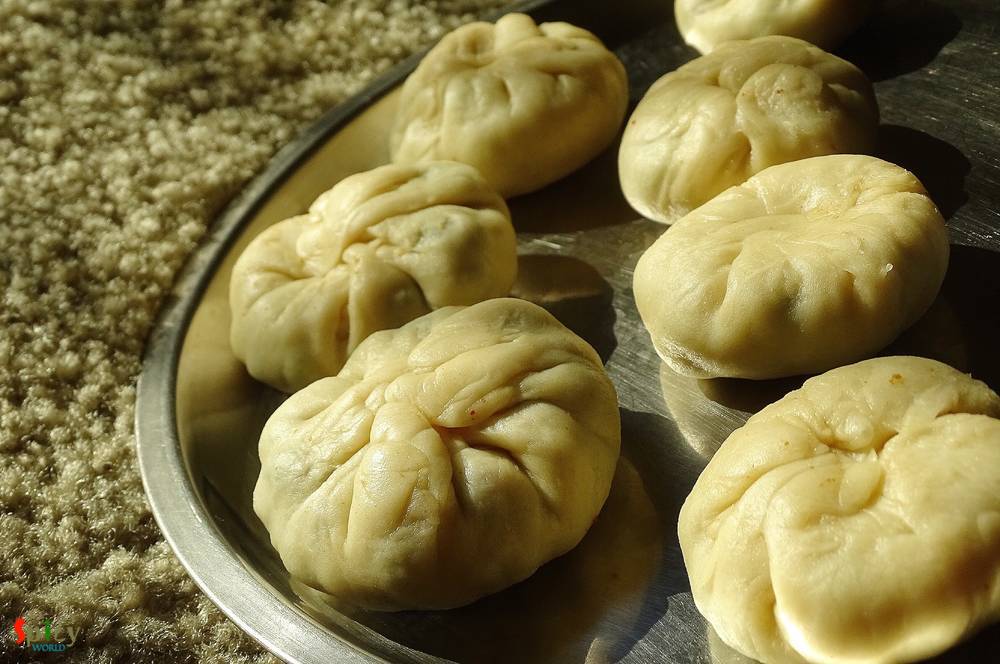 Now put them in medium hot oil. Oil should not be boiling hot or not cold either.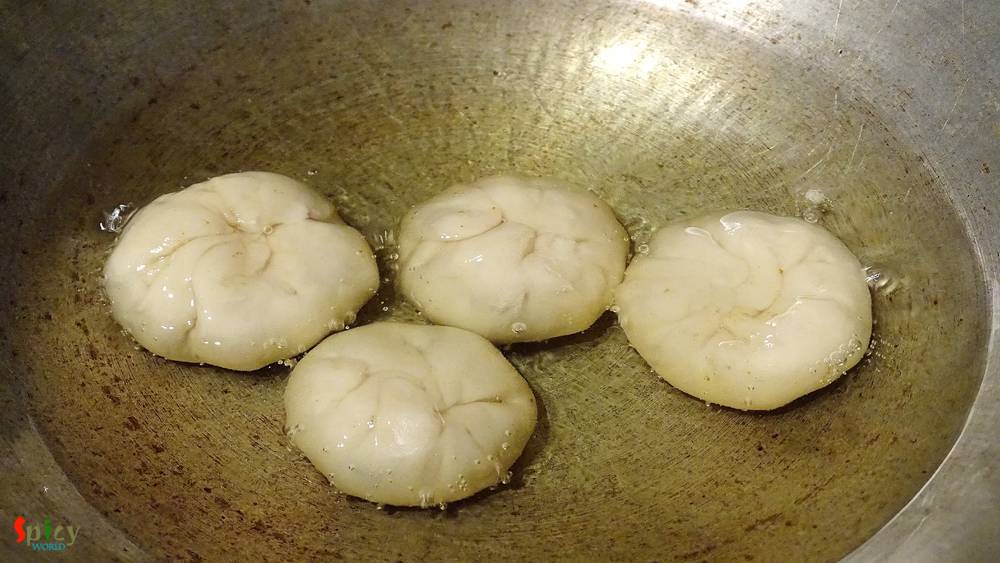 Fry them golden in color. It will take time.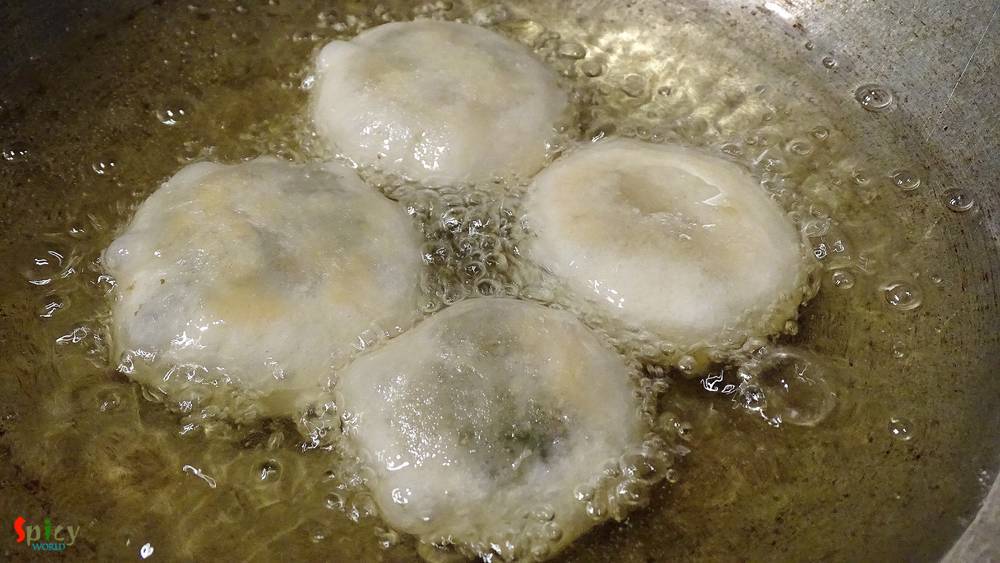 After frying them, keep them on a paper towel.