First shred the paneer cubes finely.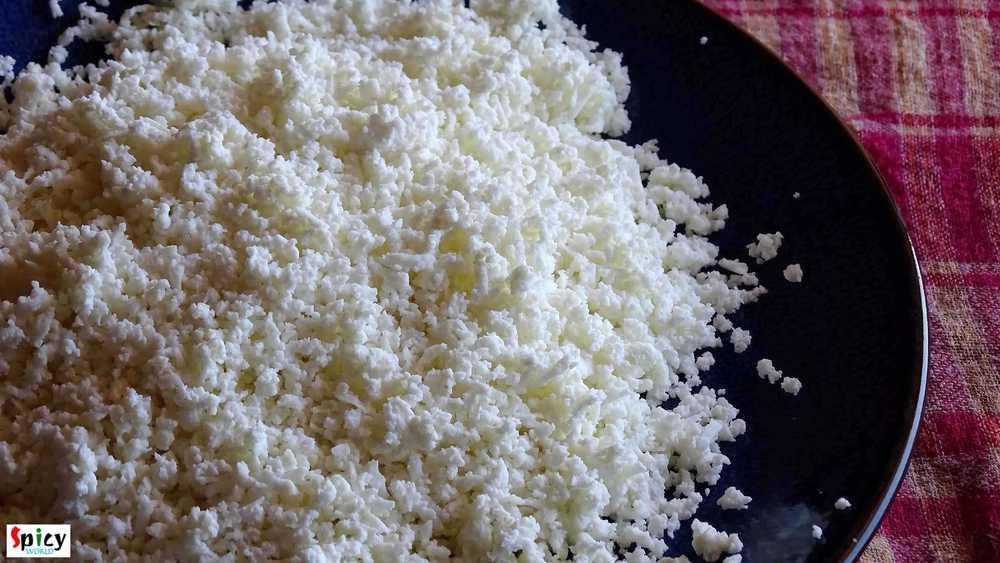 Then heat a pan.
Add the chopped carrots and bell peppers. Don't add oil. Saute them for 2-3 minutes, all of their water will dry out.
Remove them from the pan and add in the paneer.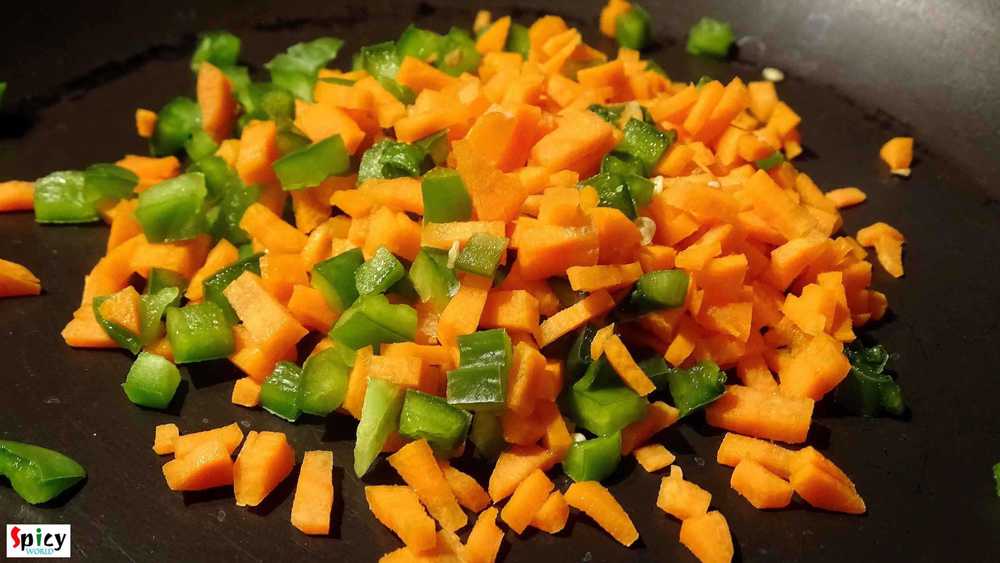 Now add rest of the ingredients one by one except raisins, salt and sugar.
Mix them first, then add salt and pinch of sugar. Again mix it very well with your hand.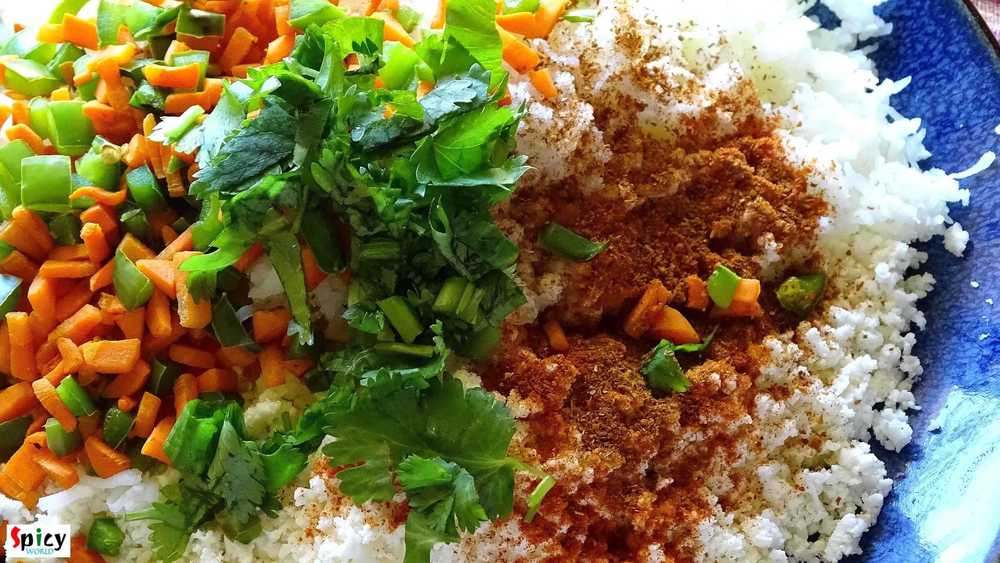 Now make a lemon sized ball from the mixture. Put 2-3 raisins (or chopped dry fruits) in the center, seal the edges and again roll it gently.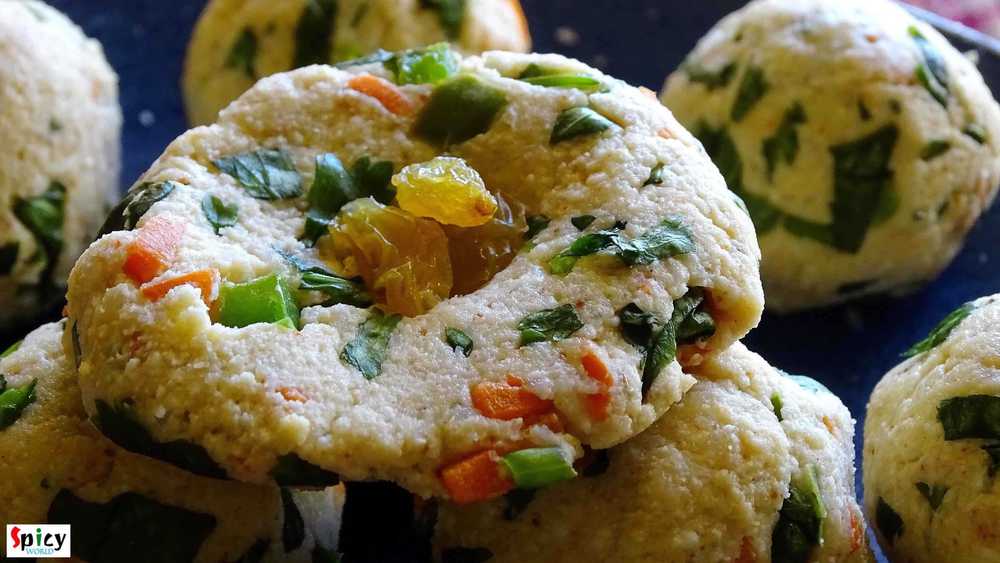 Make all the balls from the rest of the mixture.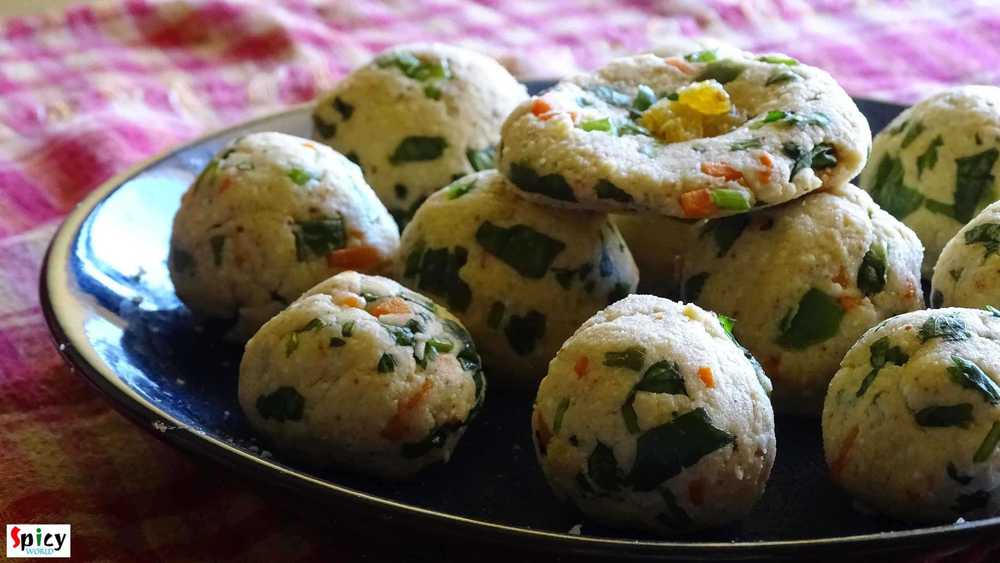 Now for safety put a small portion of the mixture in the medium hot oil first. If it came out perfectly then add rest of the paneer balls.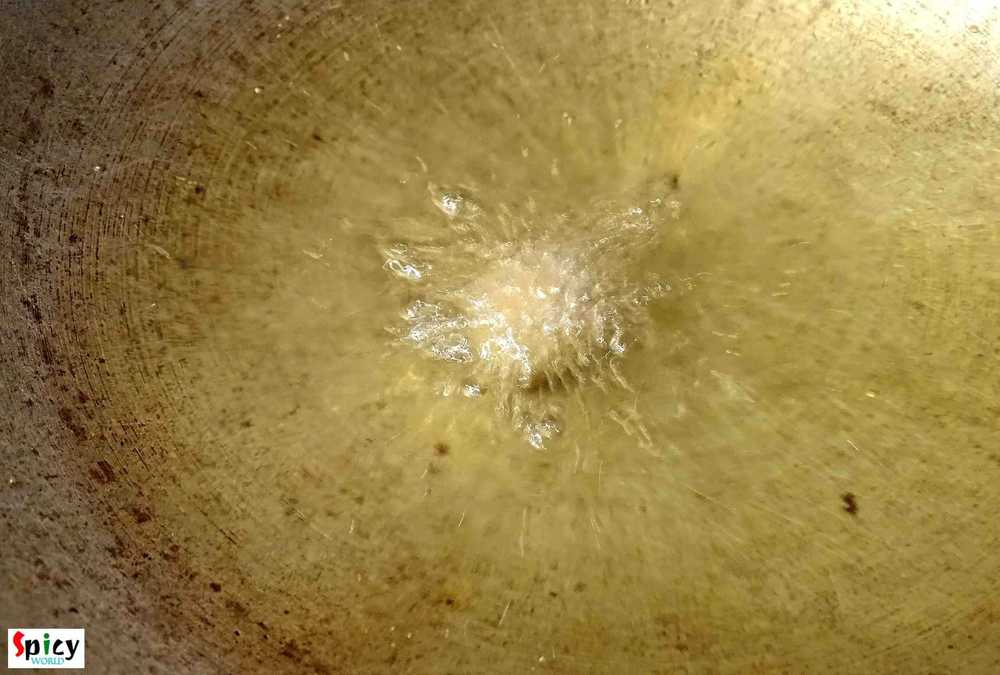 Oil should be medium hot, not cold or smoking hot.
Fry them till becomes golden in color.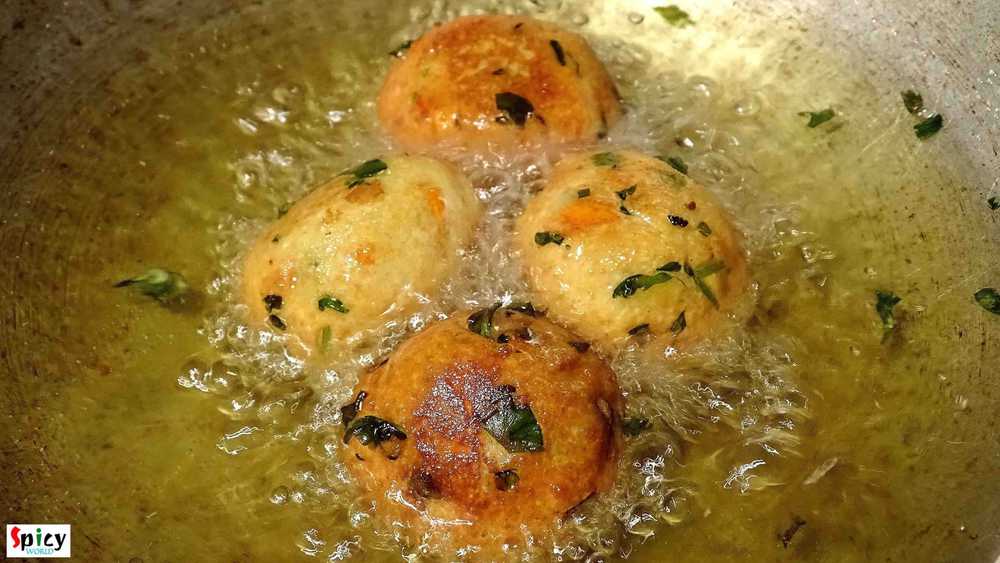 Remove the kofta-s from the oil and keep them on a tissue paper.