Take a mixing bowl.
Add minced meat, soaked bread (binding element), salt, black pepper powder, onion, ginger, garlic, green chilies, coriander leaves, tomato ketchup and chilli sauce.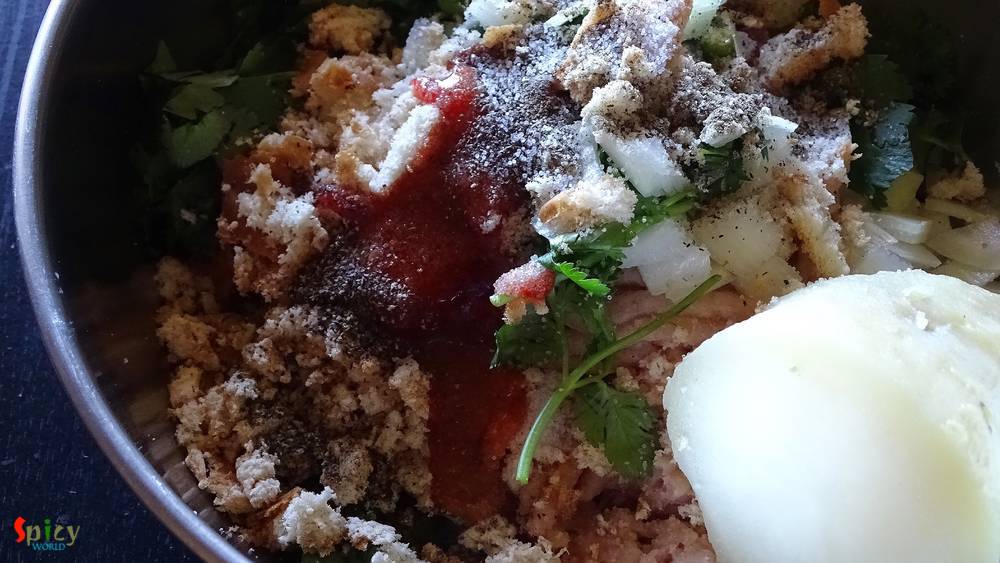 Mix the entire thing very well with your hand.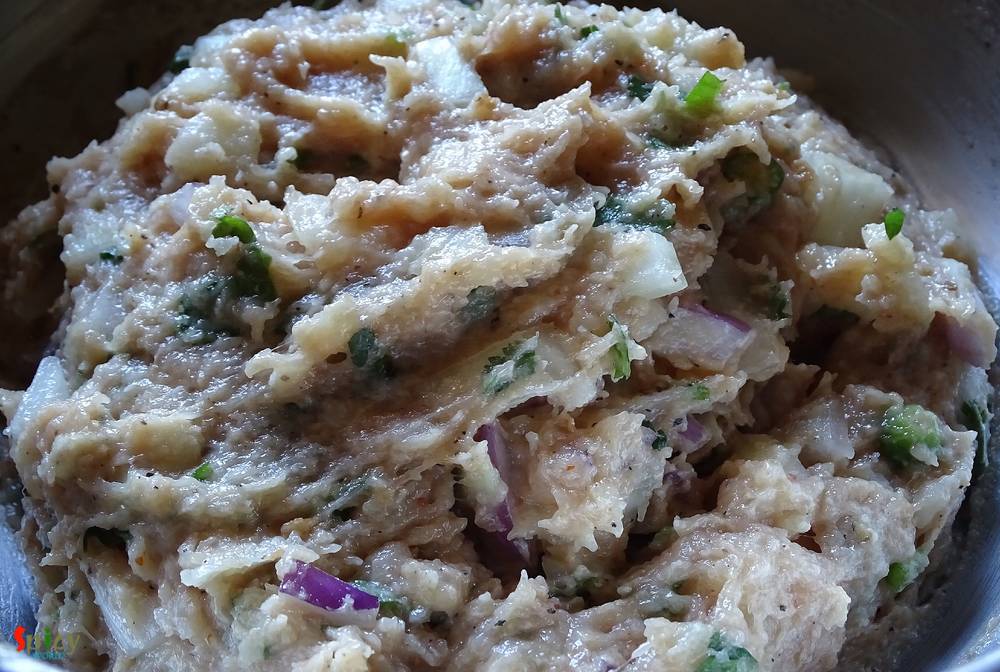 Now divide the mixture into similar portions of kababs.
All of them will be very fragile, so carefully coat them in bread crumbs and give them oval shape.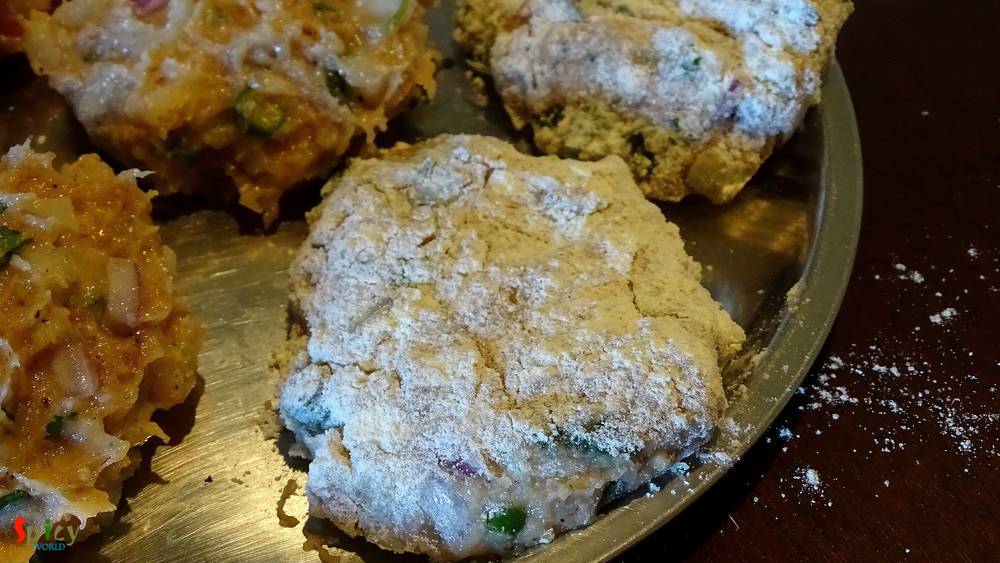 Now beat an egg.
Dip one coated kabab in this beaten egg and place it in the hot oil.
Repeat the same process with all of them.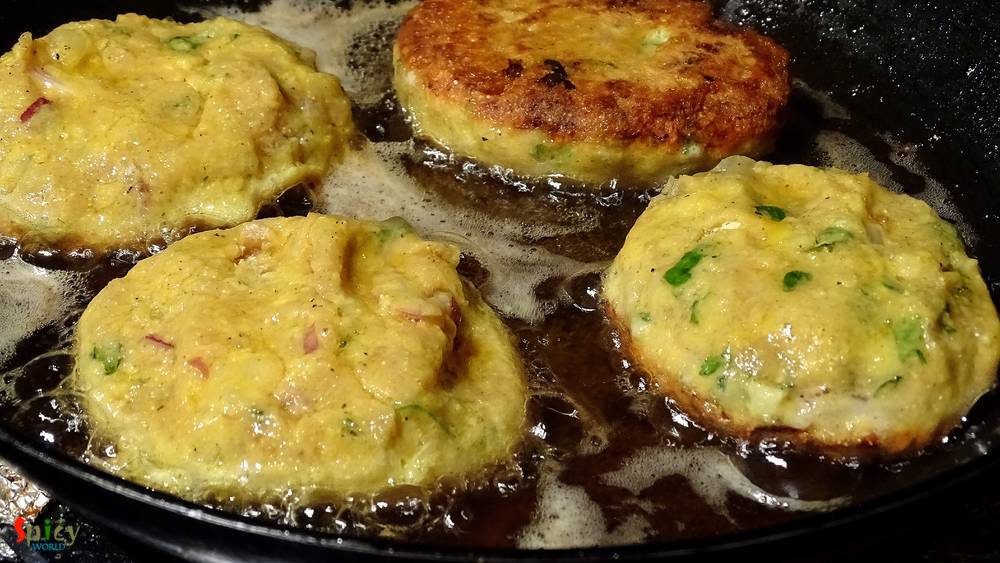 Fry them from both sides till golden in color.
This frying process will take time.
Before removing from the pan, sprinkle some more beaten egg on the kababs and fry them for just 1-2 minutes.
By this process the kababs will get 'net' like texture.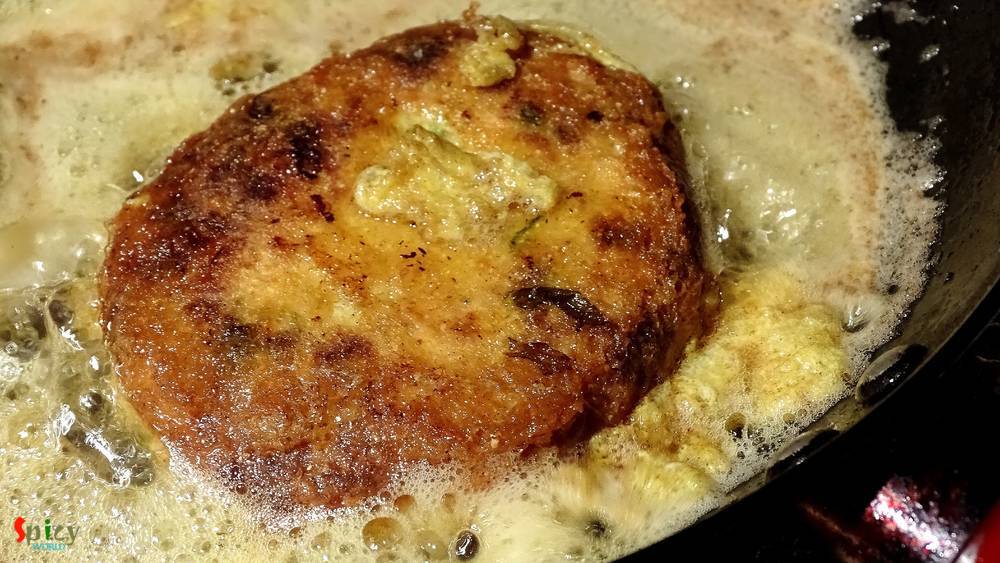 Then keep them on a tissue paper to absorb the extra oil.