Dry roast 1 and half Tablespoons of panchforon in a pan for 3 minutes. Then grind it to a fine powder.
Heat oil in a kadai.
Fry lentil dumplings for a minute then remove them.
Now one by one fry all the vegetables seperately for 2 minutes each and keep aside.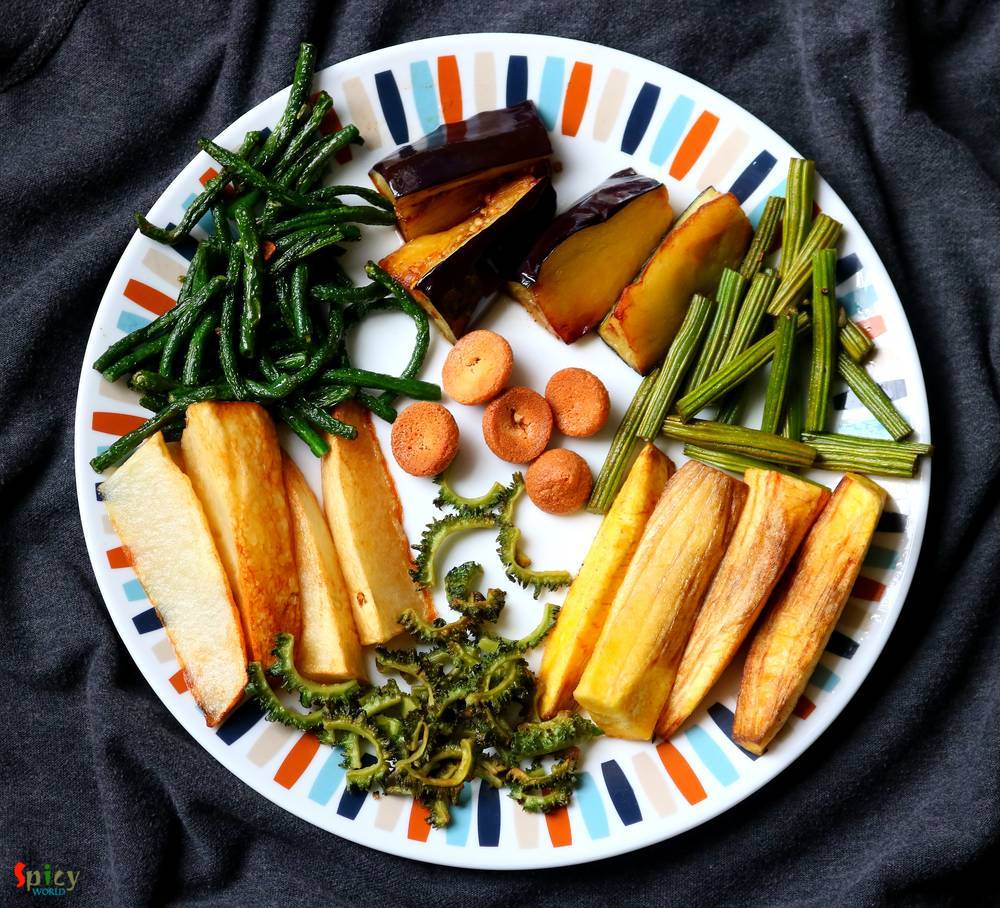 In the remaining oil (you can remove some) add celery seeds and the remaining panchforon. Saute for 30 seconds.
Then add ginger paste and cook for a minute.
Then add mustard and poppy seed paste. Cook for 2 minutes.
Now add all of the fried vegetables, salt. Mix well and add hot water. Cook for 5 minutes.
Then add the flour into the milk, mix well and add in the pan. Cook for 5 minutes.
Add the fried lentil dumplings and cook for a minute.
Now add condensed milk and heavy cream. You can add sugar instead of condensed milk. Mix well for a minute.
Lastly add ghee and sprinkle the prepared ground panchforon (powder). Mix well and turn off the heat.