Put 1 Teaspoon of ginger and garlic paste, hung curd, 1 Teaspoon of garam masala, 1 Teaspoon of black pepper powder and salt in a mixing bowl. Mix everything well.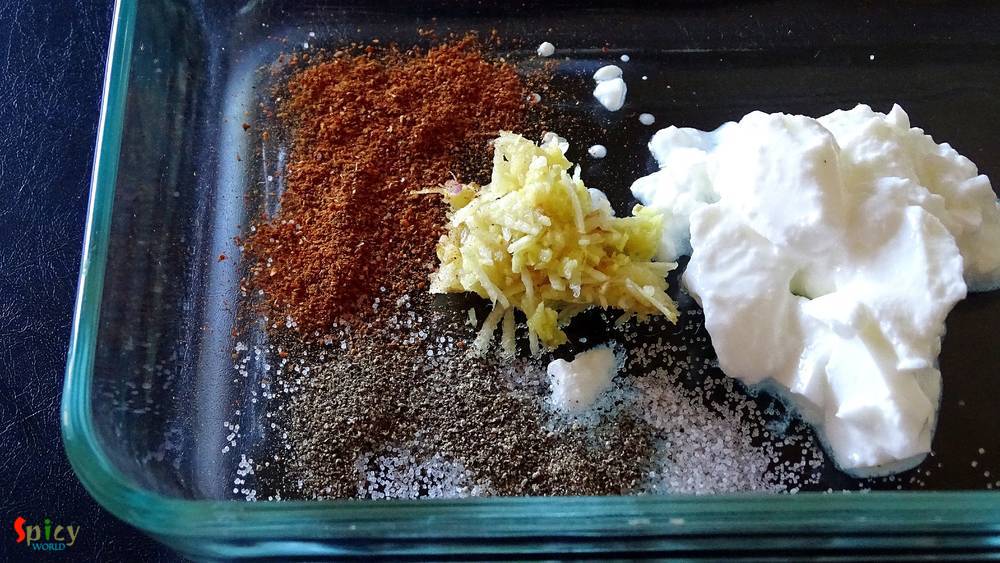 Now add the chicken pieces and massage them with marination very well. Keep it in fridge for 1 hour or more.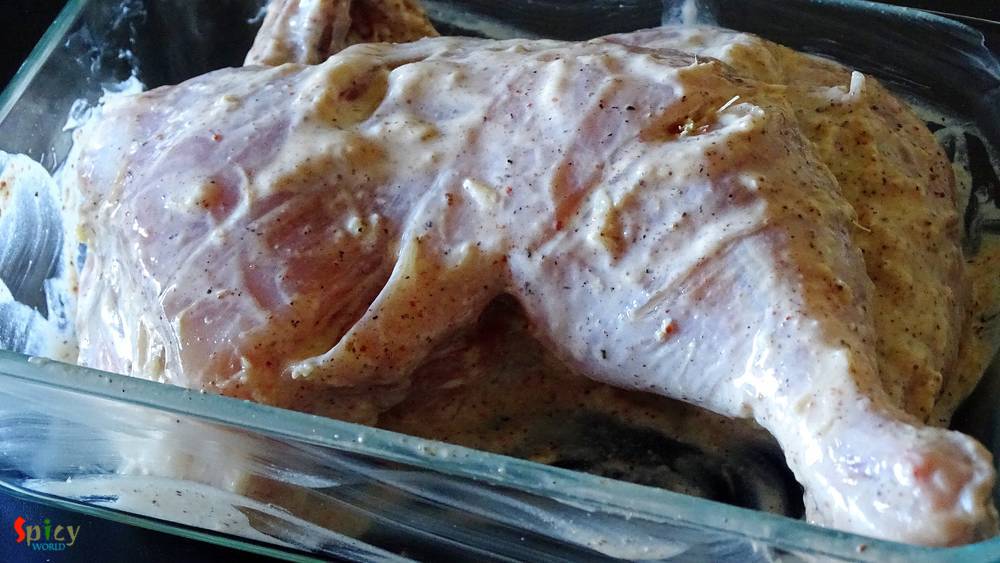 After marination, heat 2-3 Teaspoons of oil in a flat pan.
Place the chicken pieces in hot tawa. Put the flame on medium high.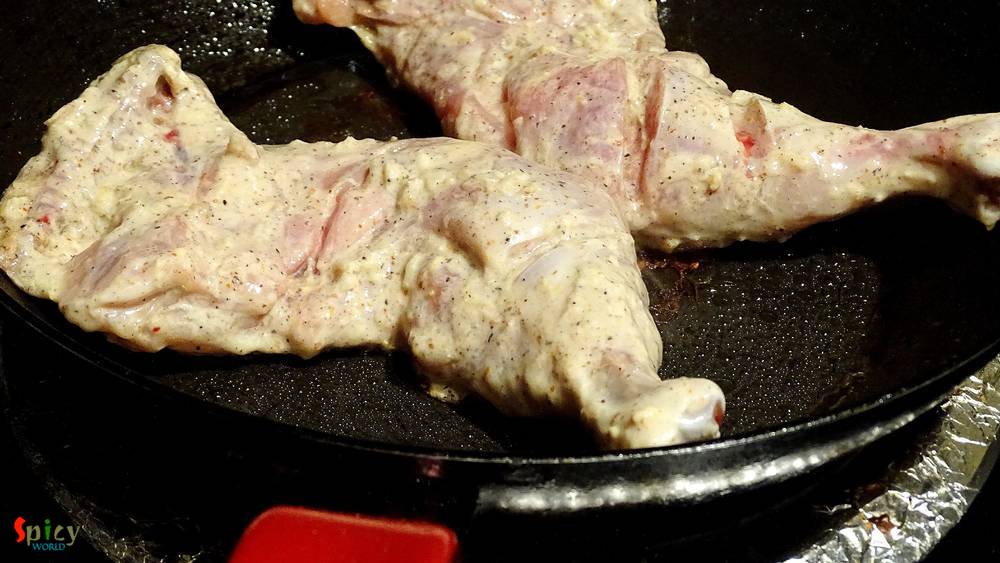 Cook 1 side for 3-4 minutes. Flip them to the other sides and cook for another 3-4 minutes.
After that remove them from pan and keep aside.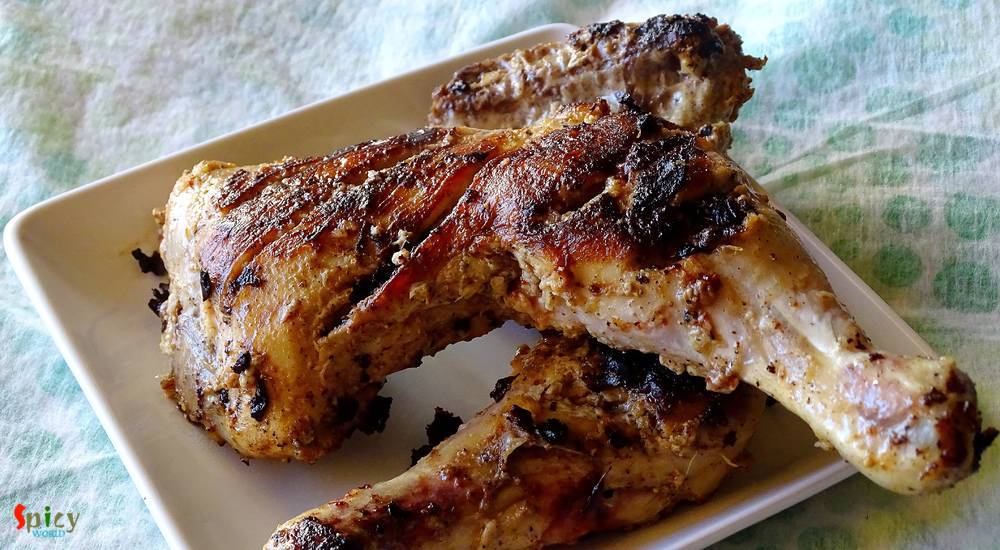 Put the tomatoes in some boiling water for 2 minutes. Drain the water and peel the skin of the tomatoes.
Then blend it in a smooth paste.
Heat the remaining oil and 2 Tablespoons of butter in same pan.
Add all the above mentioned whole spices in hot oil. Saute for a minute.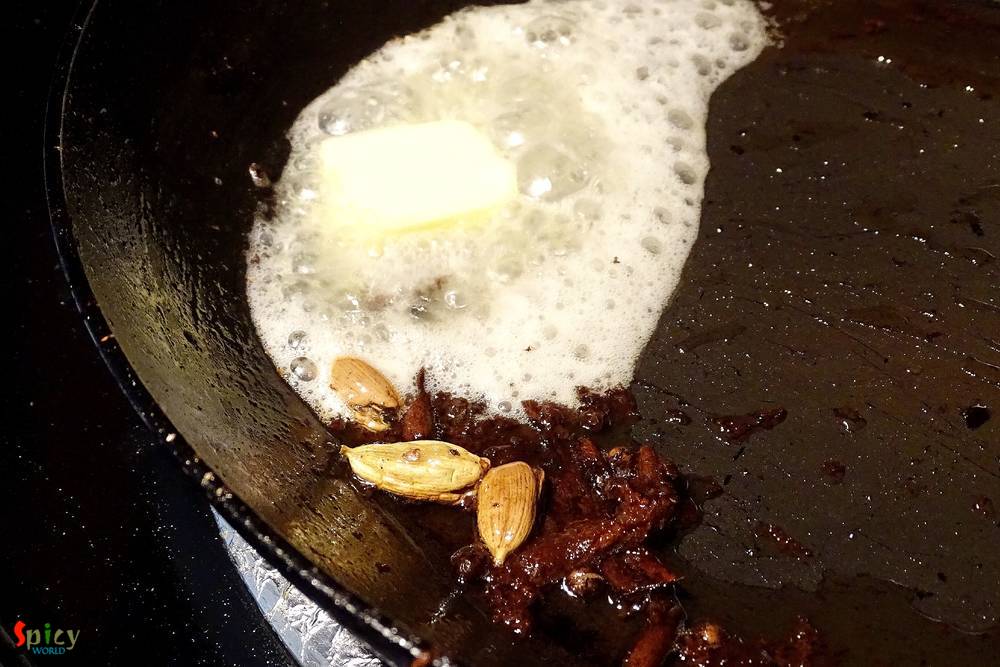 Then add ginger and garlic paste and all of the above mentioned spice powder. Cook this for 2 minutes in medium flame.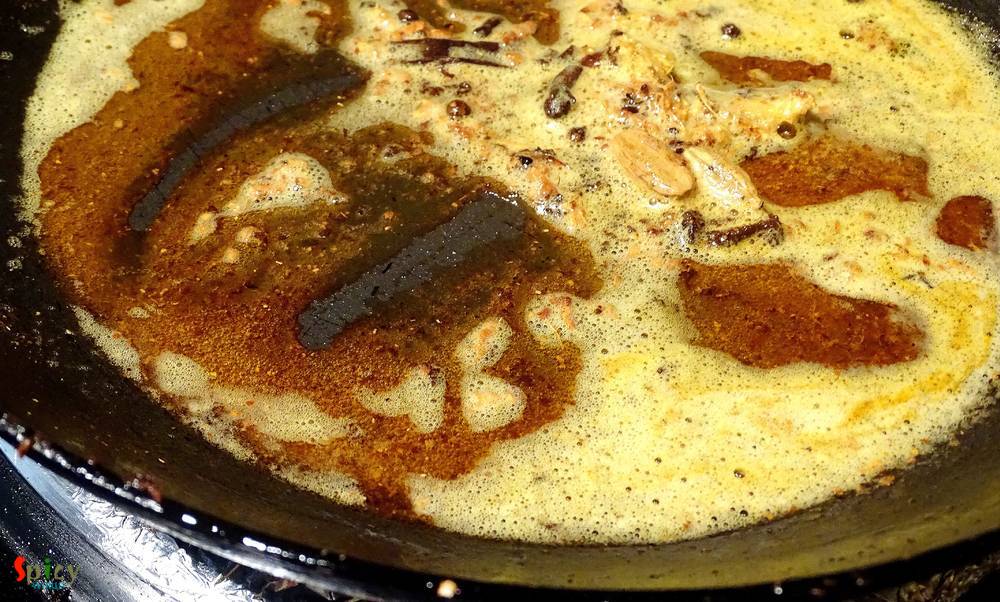 Add tomato paste in the pan along with some salt. Cook this for 10-15 minutes.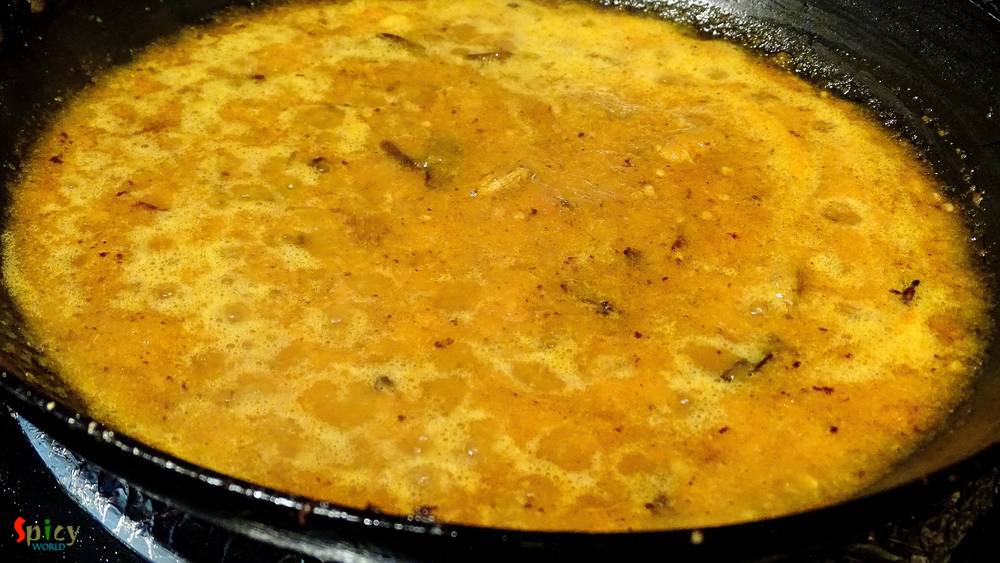 When the oil starts separating add the grilled chicken pieces.
Cook this for 10 minutes in slow flame.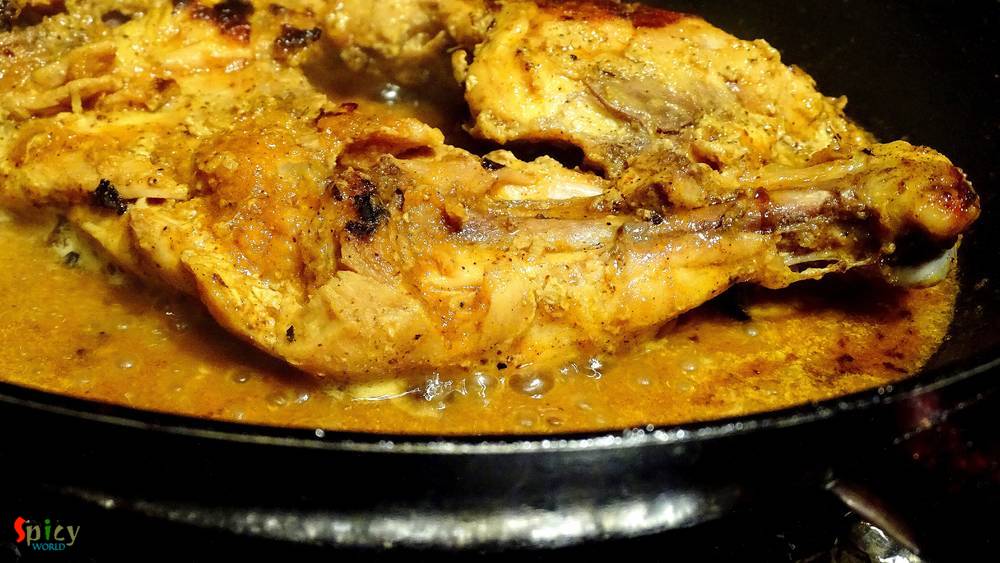 Then add some warm water and condensed milk. Cook for another 15 minutes.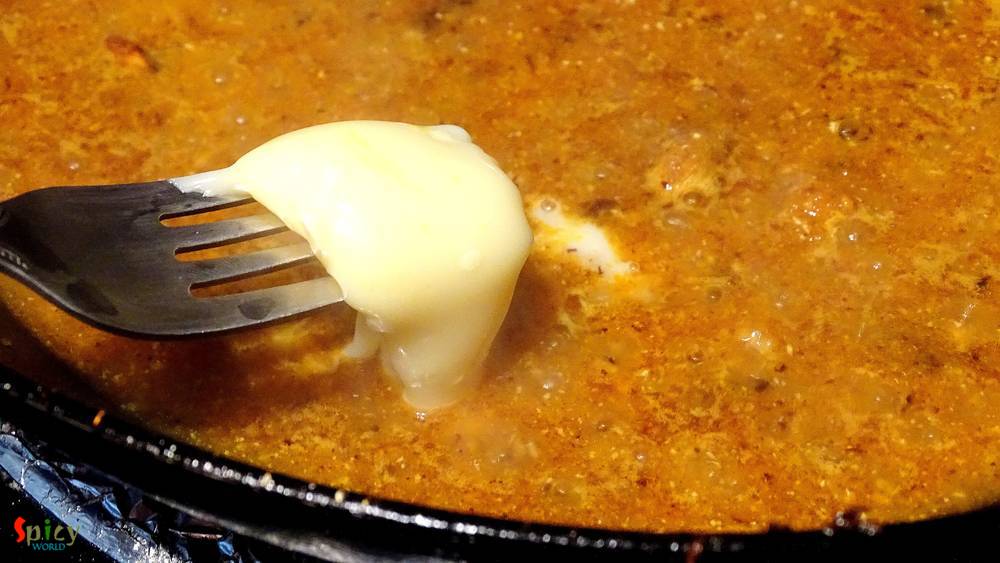 Check the seasoning and add the crushed fenugreek leaves, heavy cream. Mix it for 3 minutes.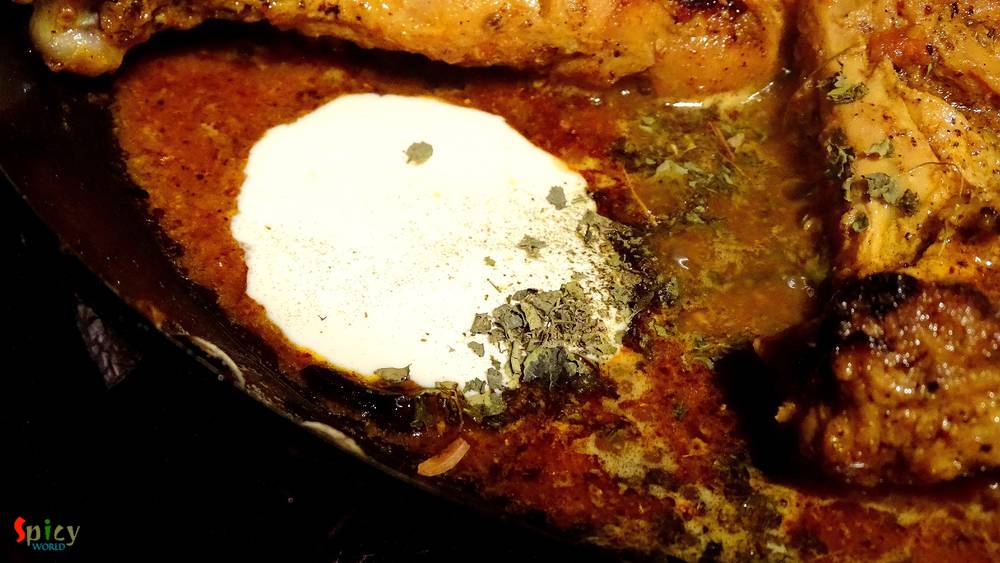 Turn off the flame and let it rest for 5 minutes, then serve.