Wash the prawns very well with water then marinate them with some salt and turmeric powder for 15 minutes.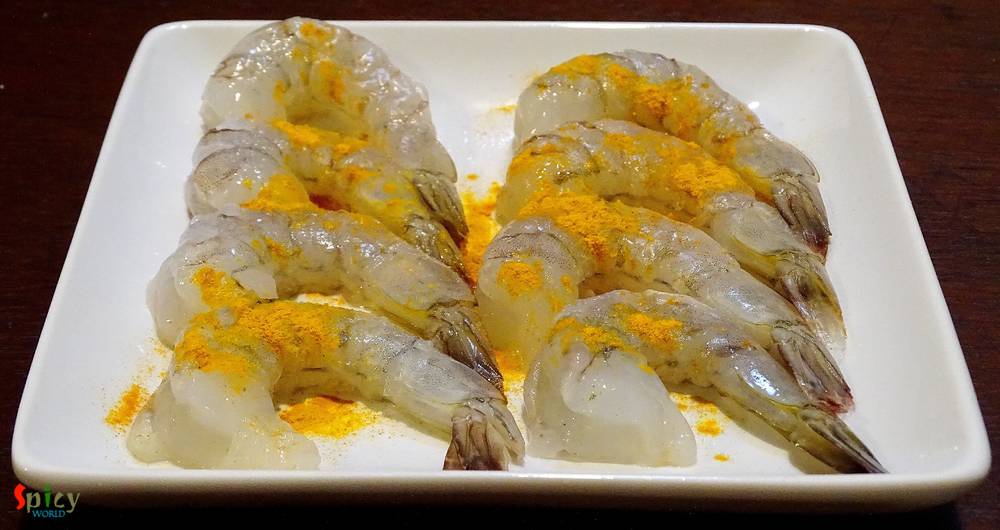 Then heat oil in a pan.
Fry the prawns for 2 minutes each side. Do not fry them too much otherwise they will become rubbery.
Gradually fry the potatoes and cauliflower florets with some salt and turmeic powder in oil. Keep them aside.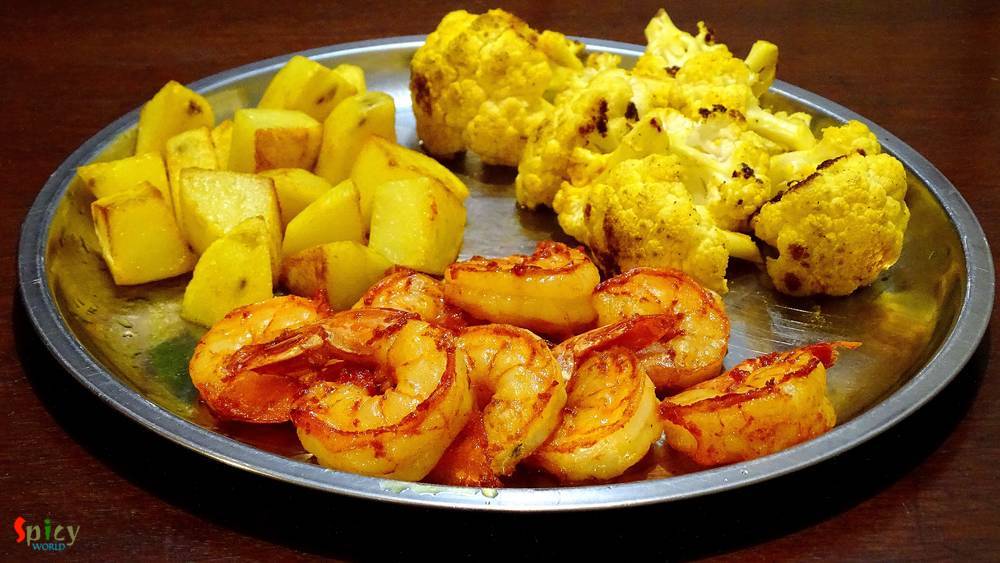 In the remaining oil, add all the whole spices. Saute for a minute.
Then fry the onion till golden in color.
Add ginger garlic paste, salt, half Teaspoon of sugar, a Teaspoon of turmeric powder and all the spice powder. Mix well for 4-5 minutes.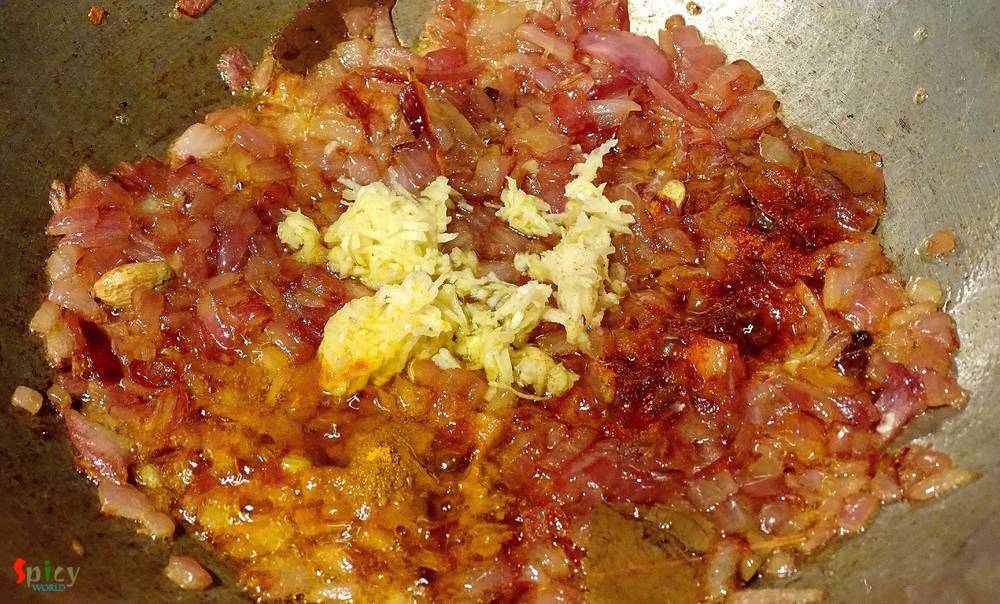 Then add chopped tomatoes. Cook for 5 minutes in medium flame.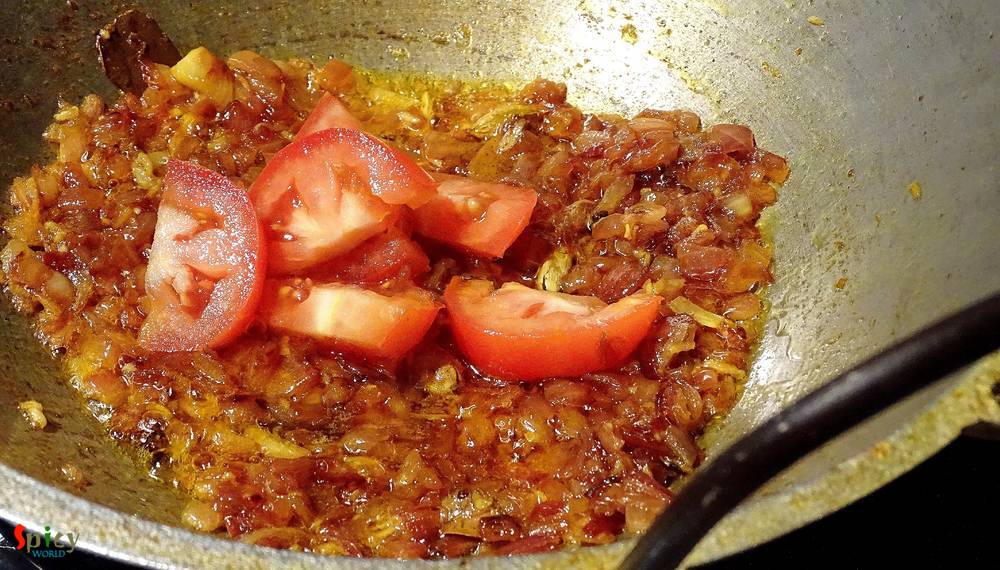 Add the fried potatoes and cauliflowers. Mix well and add half cup of water. Cook this for 10-15 minutes or untill everything becomes soft.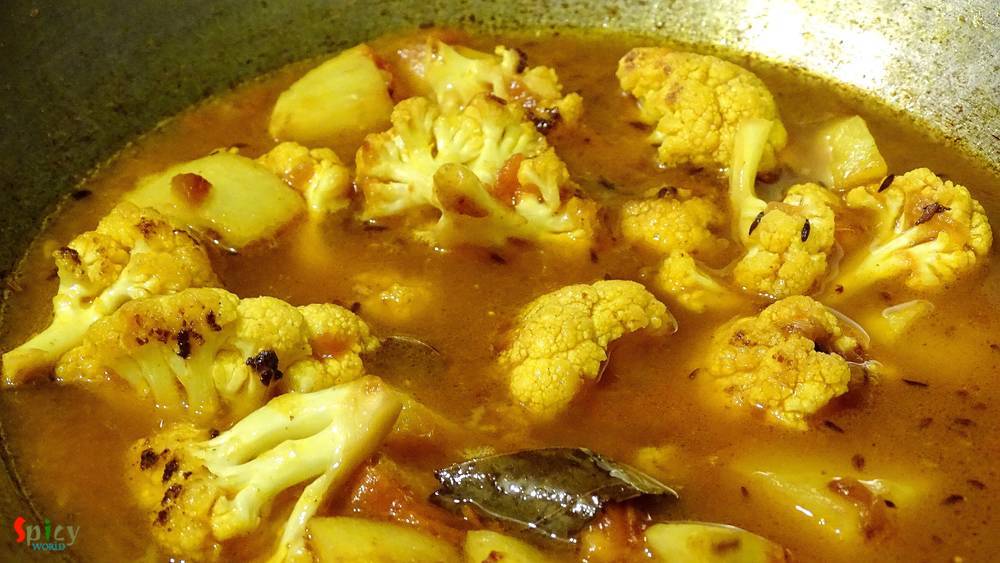 Lastly add fried prawns, green chilies and simner for 5 minutes then turn off tge heat.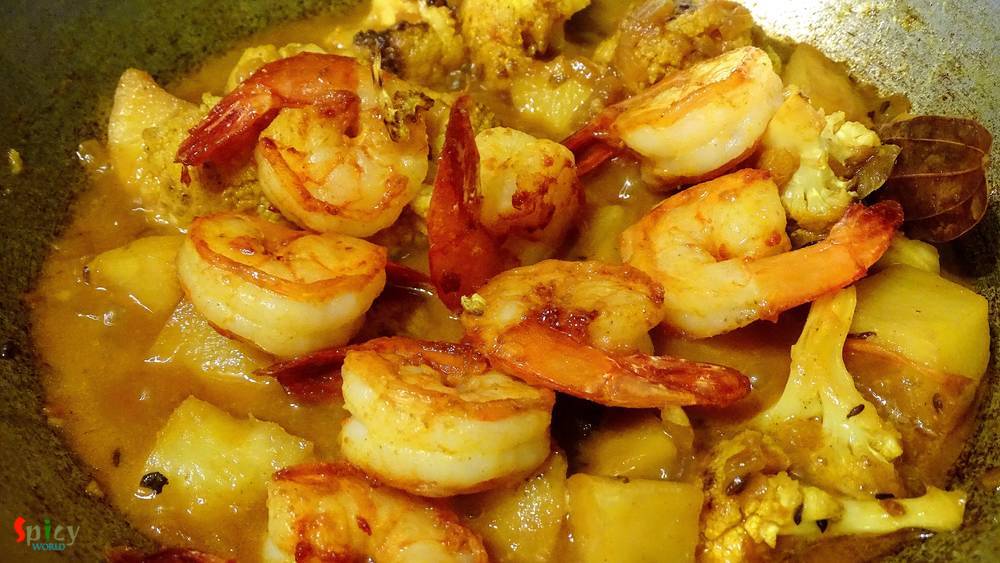 Let it rest for another 2 - 3 minutes then serve.