Put the chana / curdled milk in a cheese cloth and hang it for 2 hours.
Squeeze as much water from chana as possible. But do not make it too dry.
Now place it on a plate with the flour and pinch of salt.
Mix and mash everything with your hand well for 3 minutes.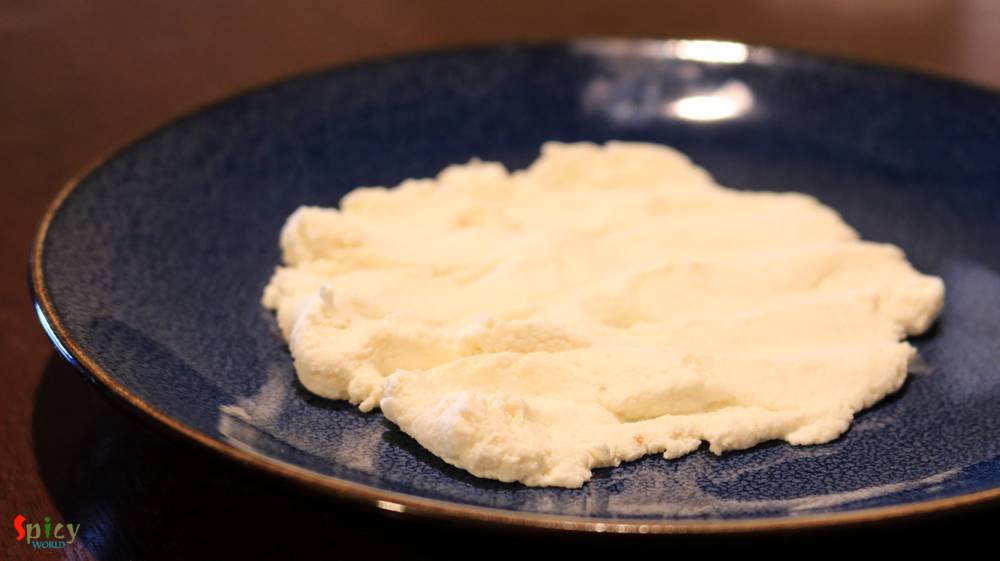 Then make medium / small size balls out of it.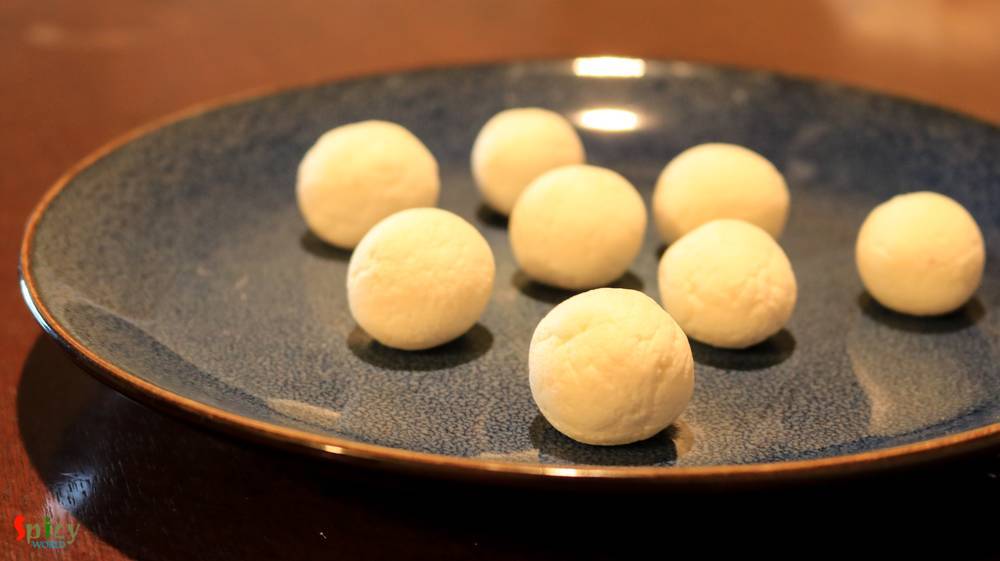 Heat oil in a kadai and drop them gently in hot oil.
Fry them till golden in colour.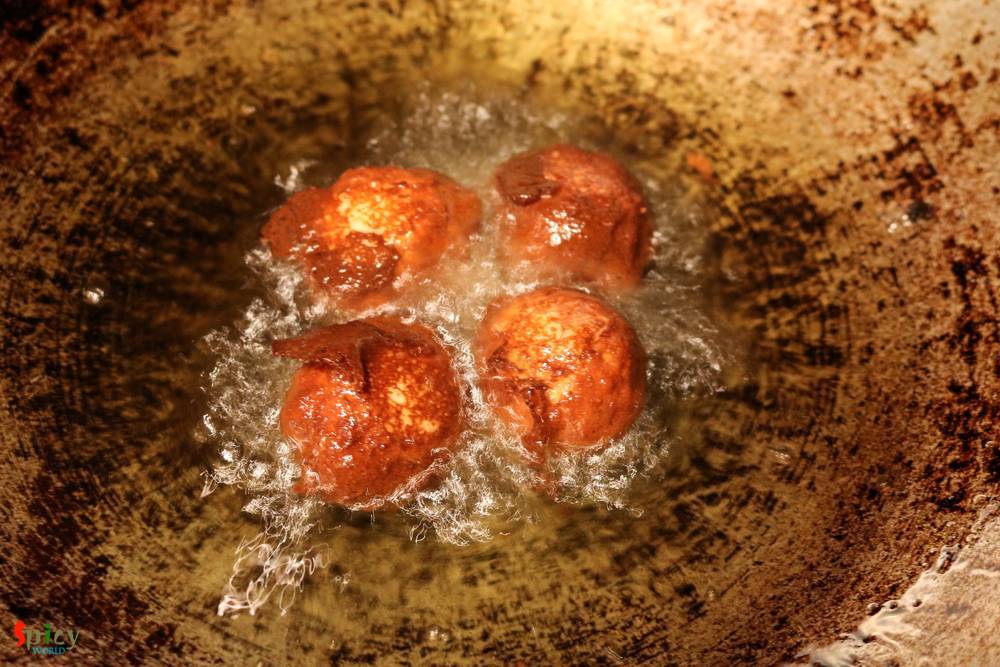 In the same oil lightly fry the potato cubes, then keep aside.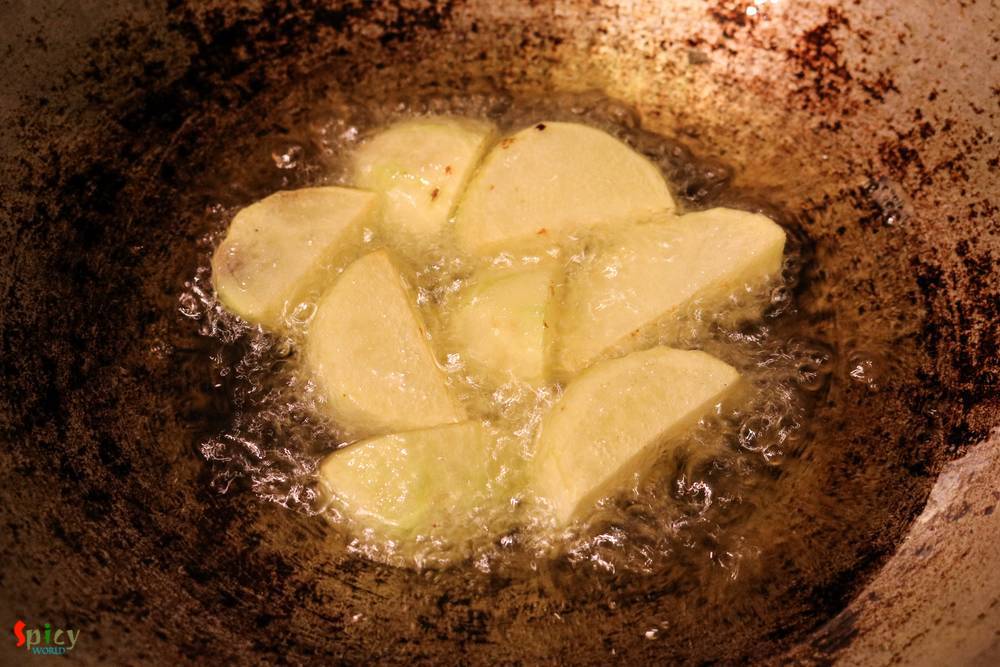 Keep 3 Tablespoons of oil in that kadai and remove the excess oil.
Add all the whole spices and sugar in medium hot oil. Saute them until the sugar becomes golden.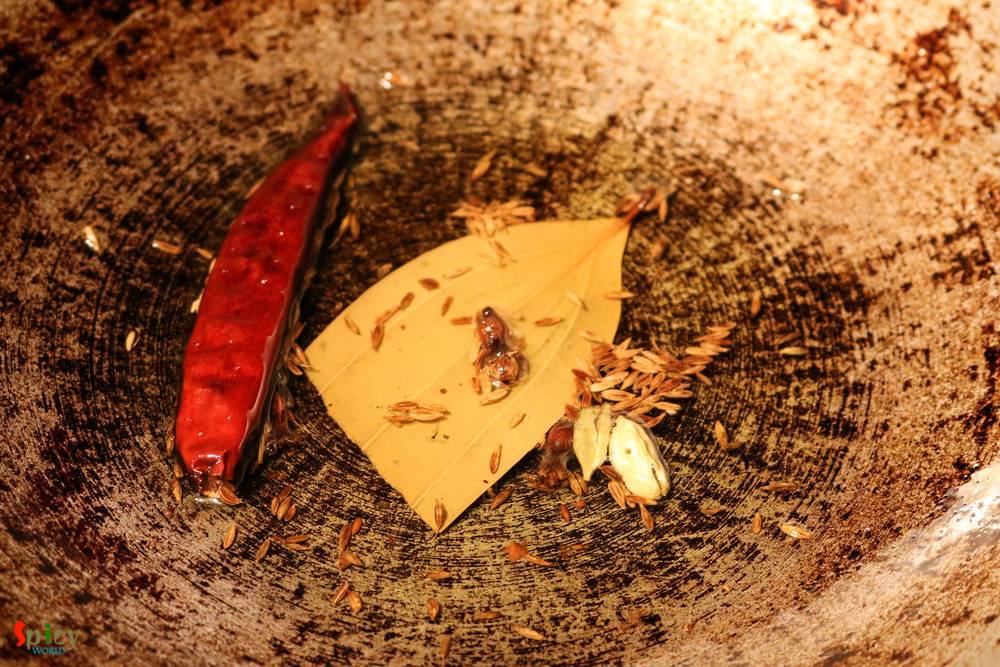 Then add ginger paste, chopped tomatoes, salt, turmeric powder and red chilli powder. Mix well and cook for 7 minutes in medium flame.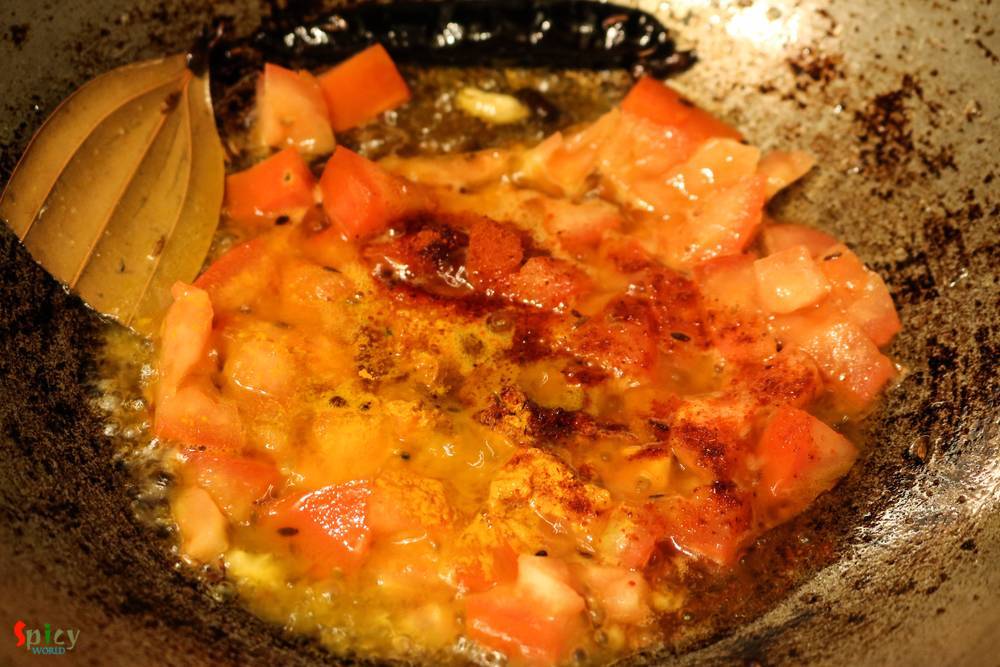 Add the cashew paste and roasted cumin, coriander powder. Mix well for few minutes.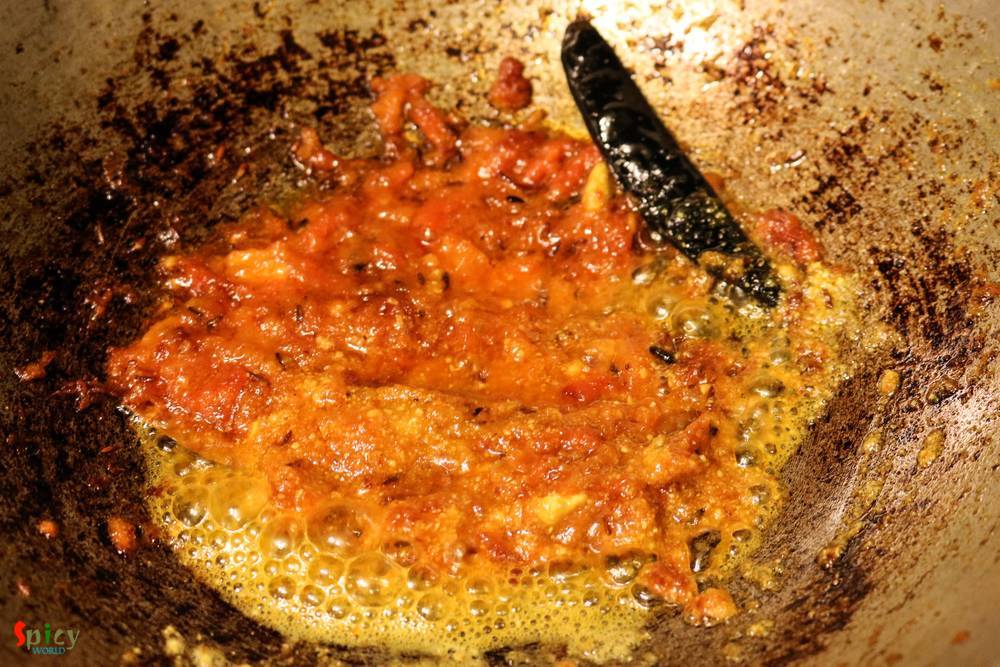 Add half cup of warm water, fried potatoes and green chilies. Cook until the potatoes become soft.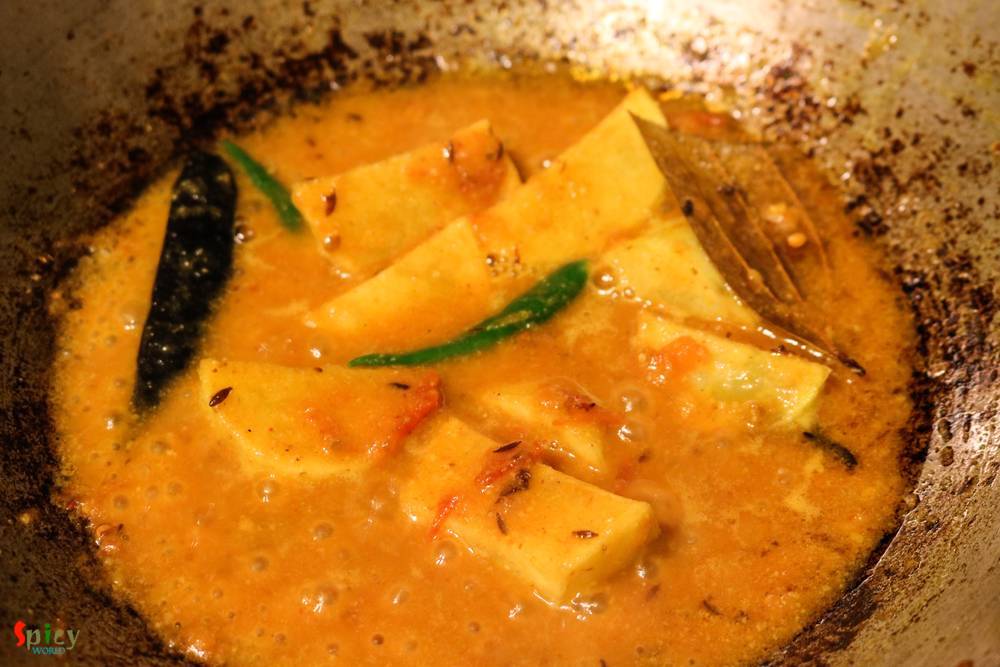 Lastly add those fried chana balls, garam masala powder, ghee and little more warm water. Mix gently and simmer for 3 - 4 minutes, then turn off the heat.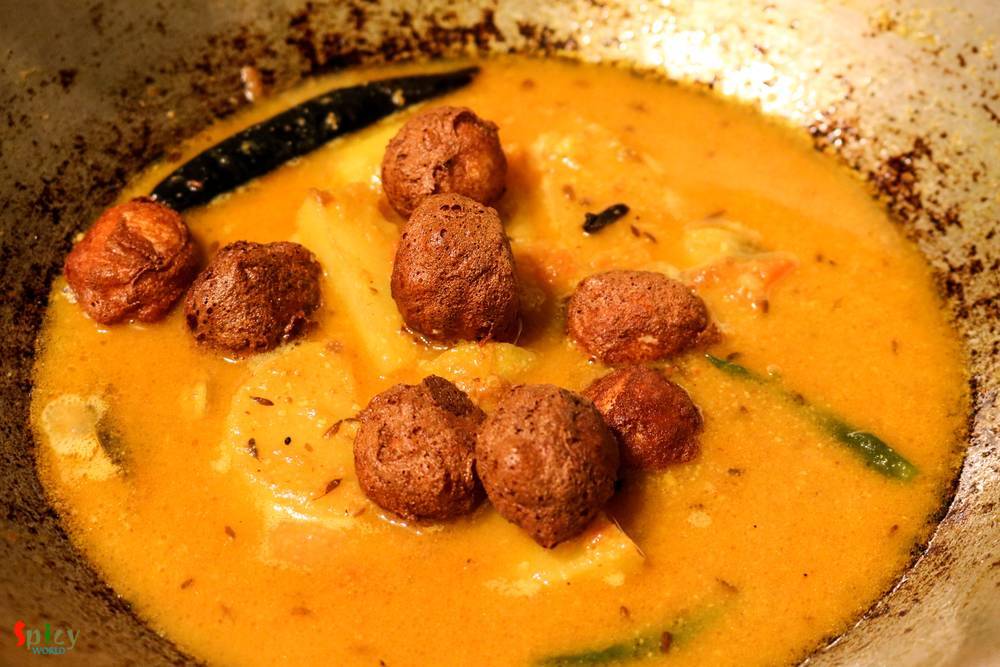 Let it rest for a minute and then serve immediately.