Put the coriander leaves, ginger and green chilies in a blender with very little water.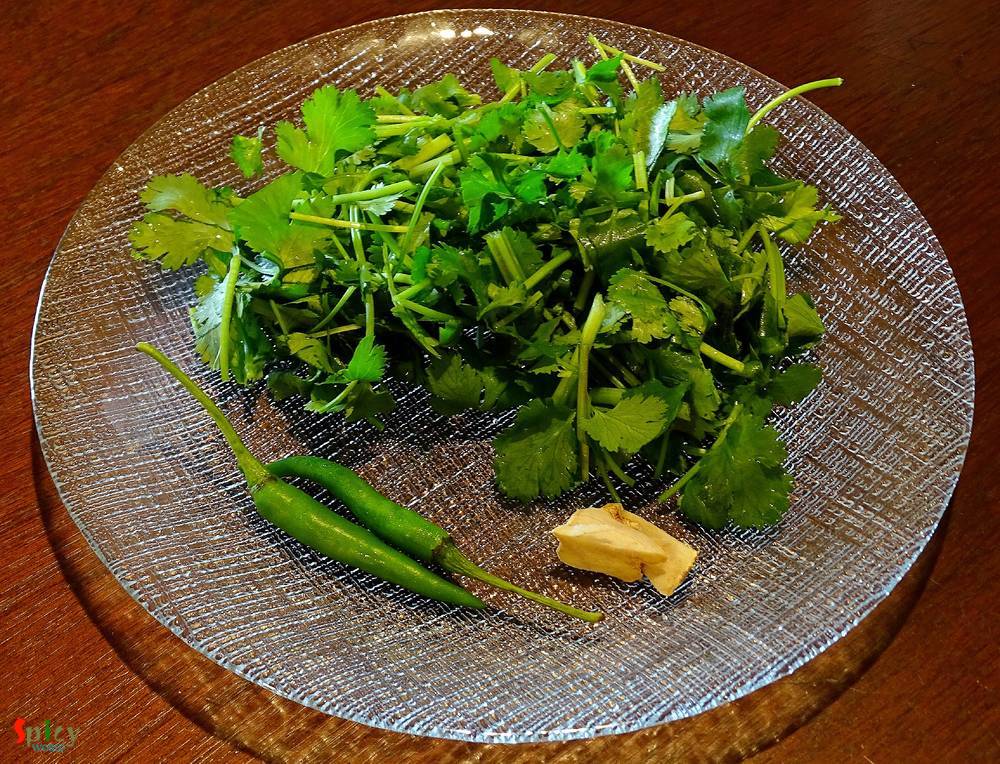 Blend them to a smooth paste.
Pour the green paste in a bowl and keep aside.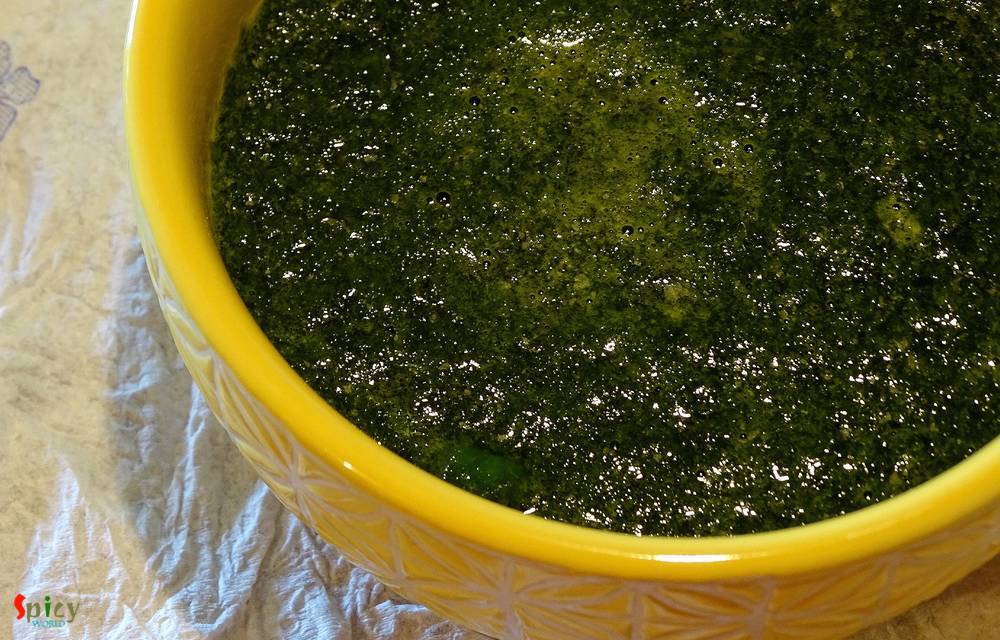 Now heat oil in a pan.
Add all the whole spices in hot oil. Sauté for few seconds.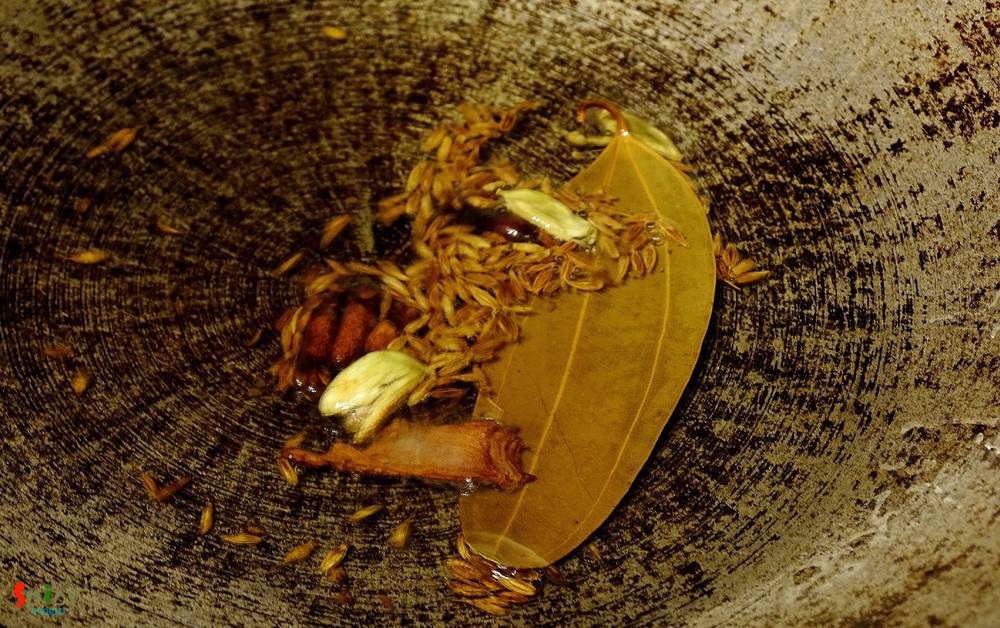 Then add that prepared green paste into the hot oil.
Cook until the water evaporates.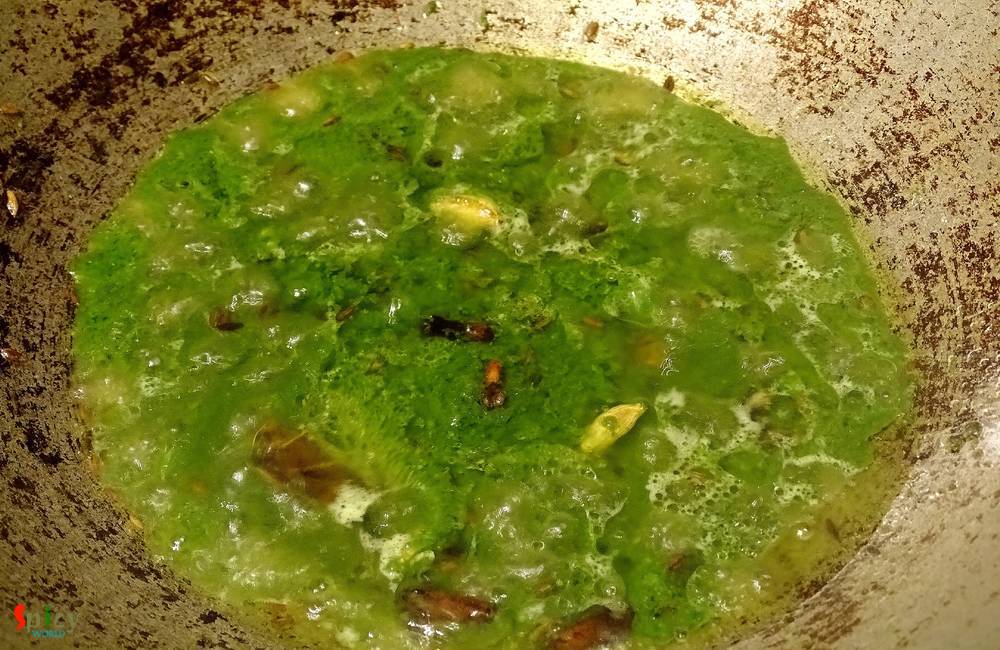 Then add the roasted coriander powder. Mix well.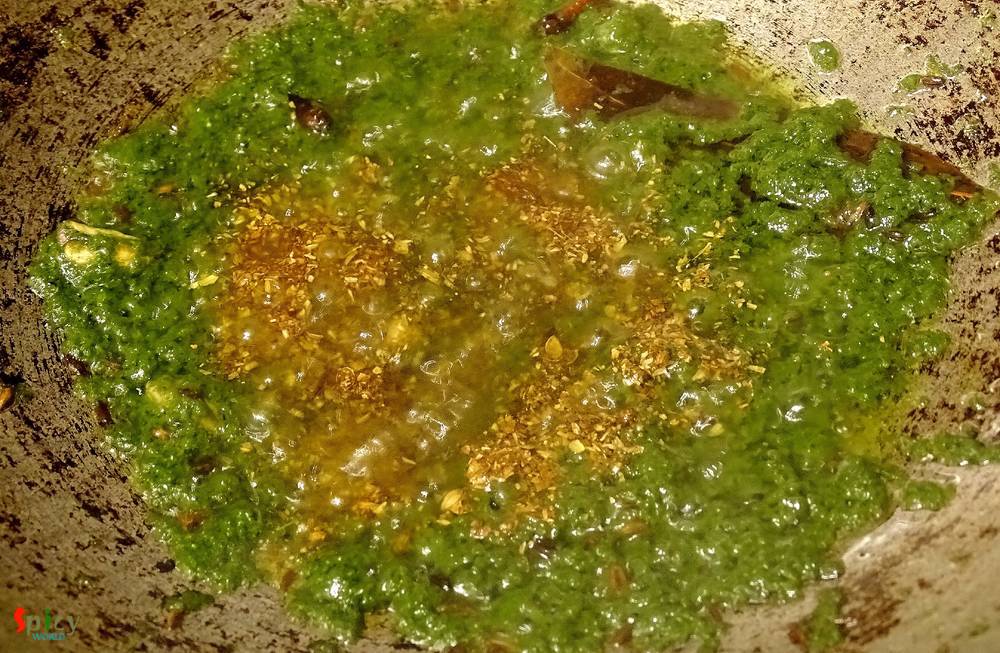 Wash the rice with water and add in the pan. Mix gently.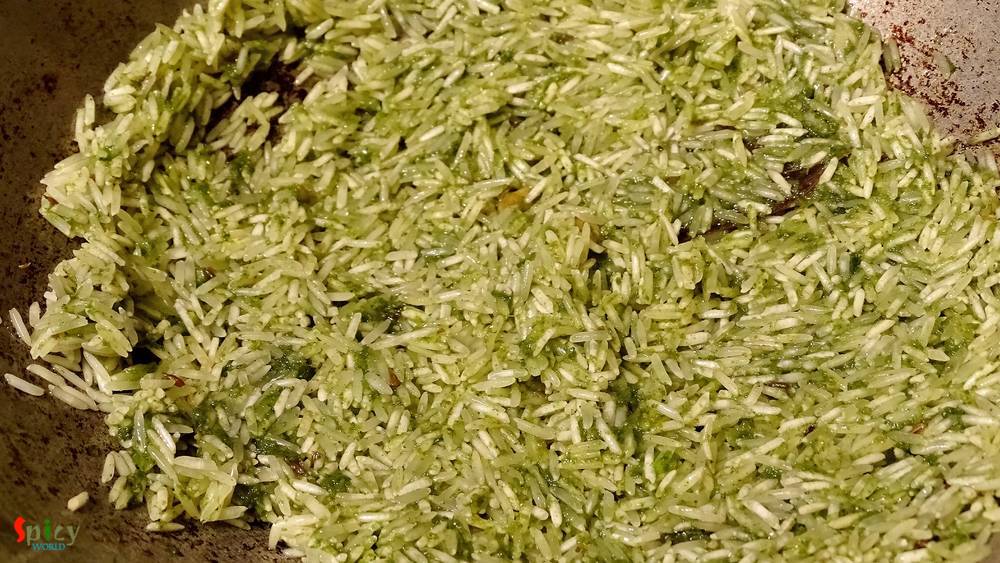 Now add 2 cups of water, enough salt (water should tastes like sea water), pinch of sugar and green peas. Mix well.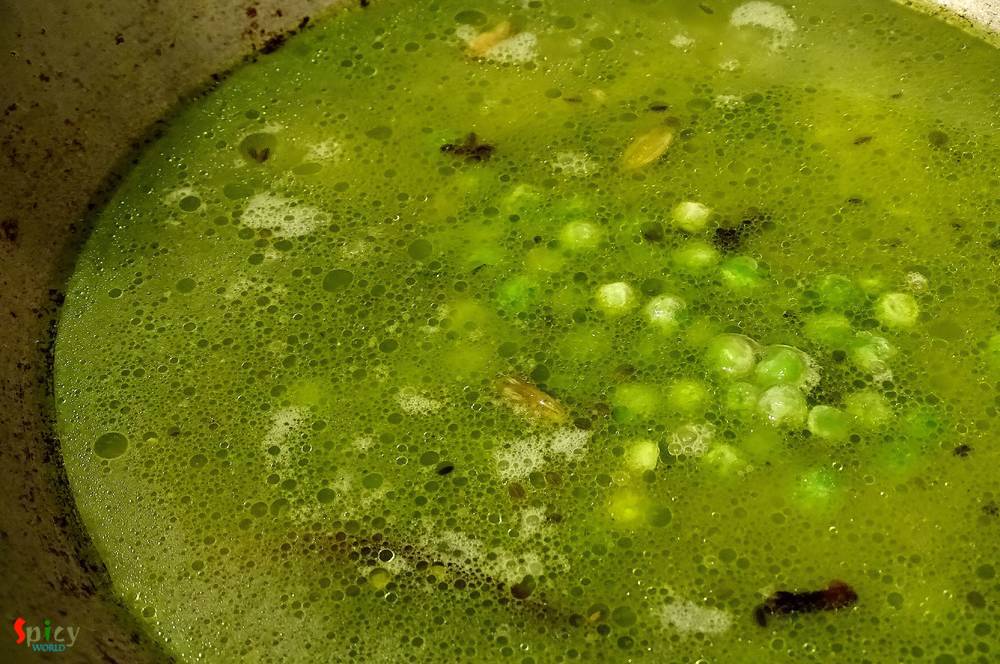 First bring the flame to high, let the water boil.
When the water starts boiling, bring the flame to low, cover the pan and cook for 20 minutes.
After that, open the cover, give a gentle mix. Then turn off the heat and let it rest for 15 minutes with cover.