Papaya Smoothie
By
Arpita
© 2020 Spicy World
May 4, 2016
Papaya is not new for any of us. We consume this fruit in both forms - raw and ripe. I love to eat ripe papaya as it is. They are so sweet and juicy, also very good for our health. Afternoons are so hot these days, almost every day I make smoothie with different type of fruits. Last week I made this 'papaya smoothie' and we loved it. It not only makes you cool but also works magically for disturbed stomach. Try this easy smoothie in any summer afternoon and enjoy with your family ...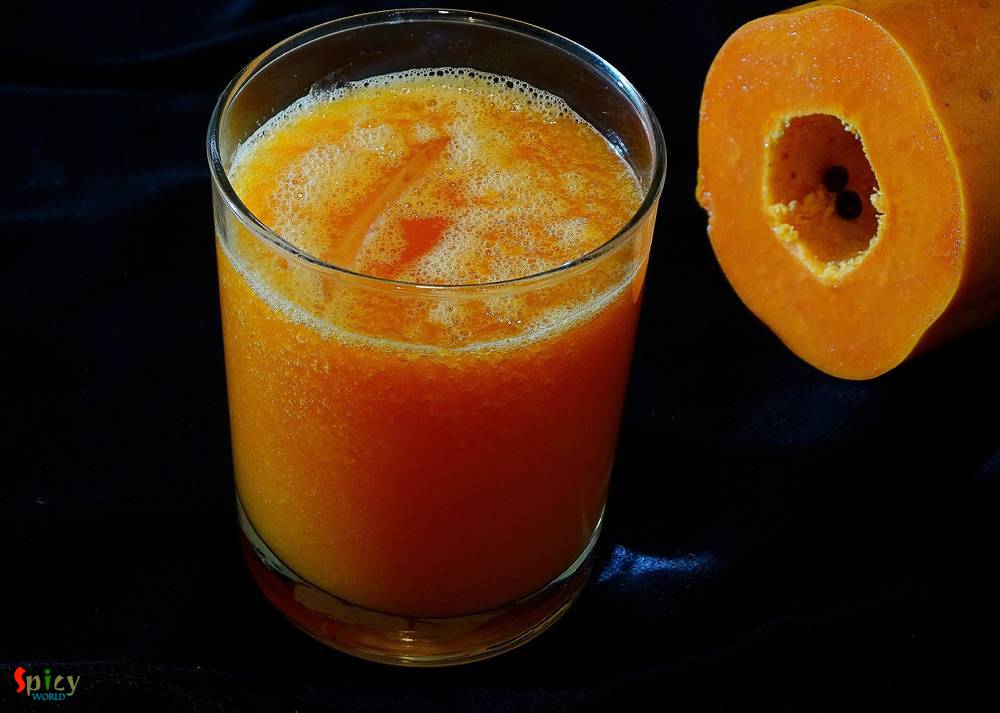 Ingredients
1 cup of chopped ripe papaya.
2 Tablespoons of honey.
1/4 th Teaspoon of chopped ginger.
A big pinch of black salt / kala namak / bitnoon.
2 cups of water.
Some ice cubes.
Steps
Add the chopped papaya, ginger, honey and black salt in a blender.
Blend them to a smooth paste.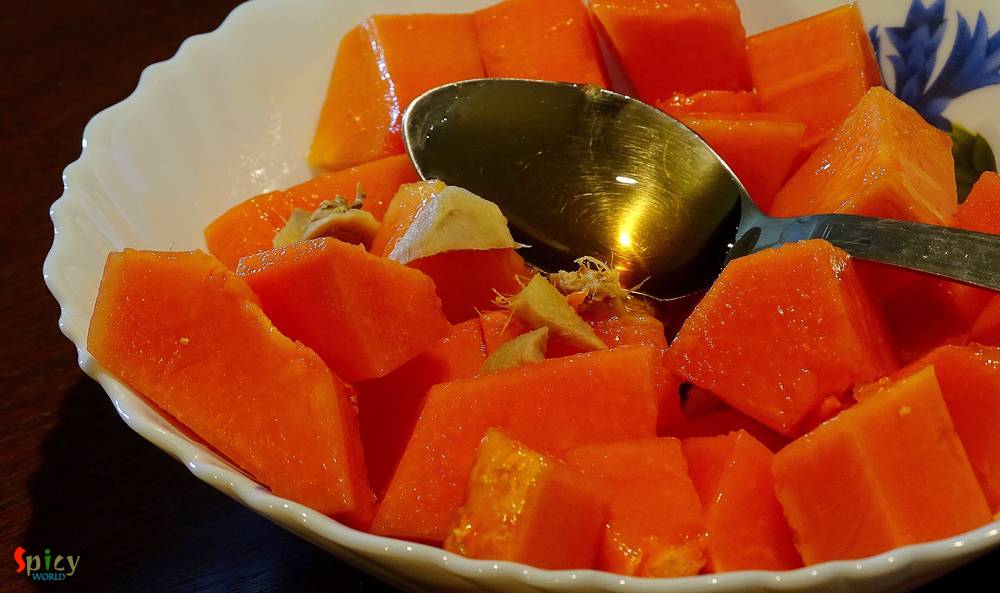 Then add 2 cups of water. Blend again for few seconds.
Now pour the smoothie in glasses with some ice cubes.
Your papaya smoothie is ready ...
Enjoy this chilled drink with some ice cubes ...

All Images and Recipes are copyrighted to Spicy World.
For more recipes visit us at http://spicyworld.in