Put chopped coriander leaves, garlic, ginger and green chilies in a blender with very little water.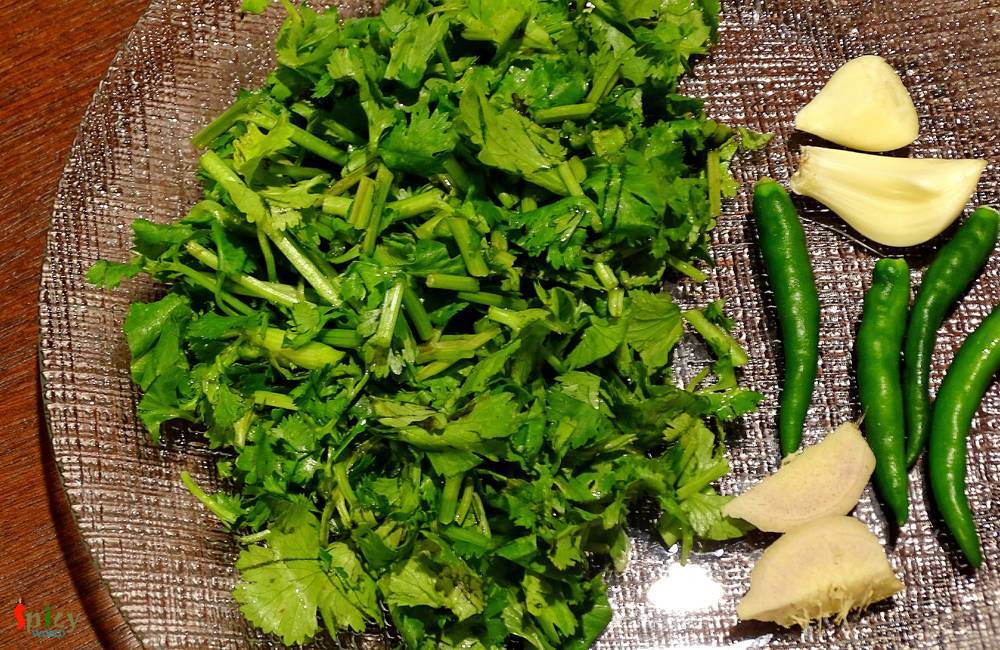 Blen them to a smooth paste.
Put all of the paste in a big mixing bowl.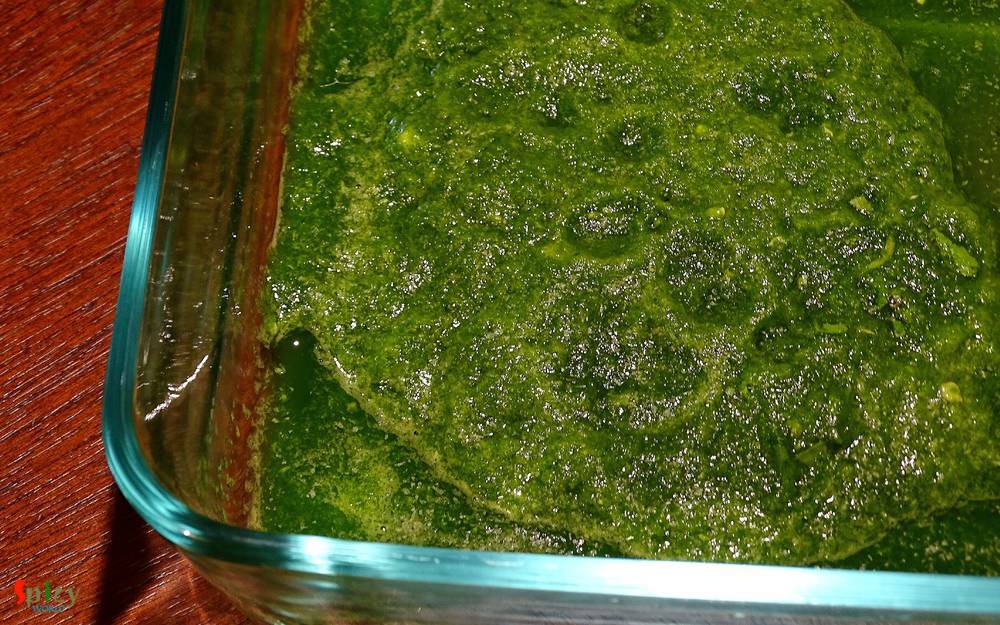 Now heat a Tablespoon of oil in a pan.
Add the besan / gram flour into the hot oil.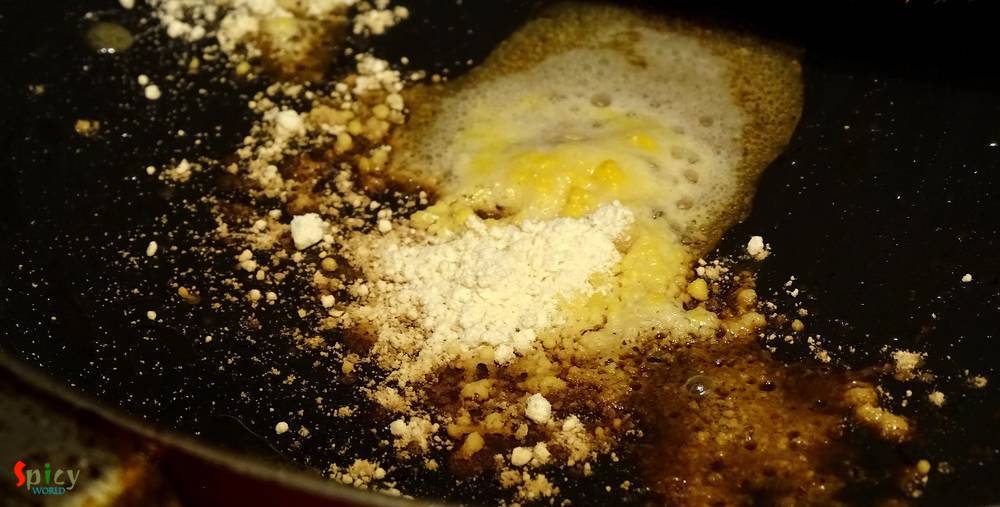 Cook this in medium flame for 3 - 4 minutes. Do not burn it.
Add this cooked besan into the green paste.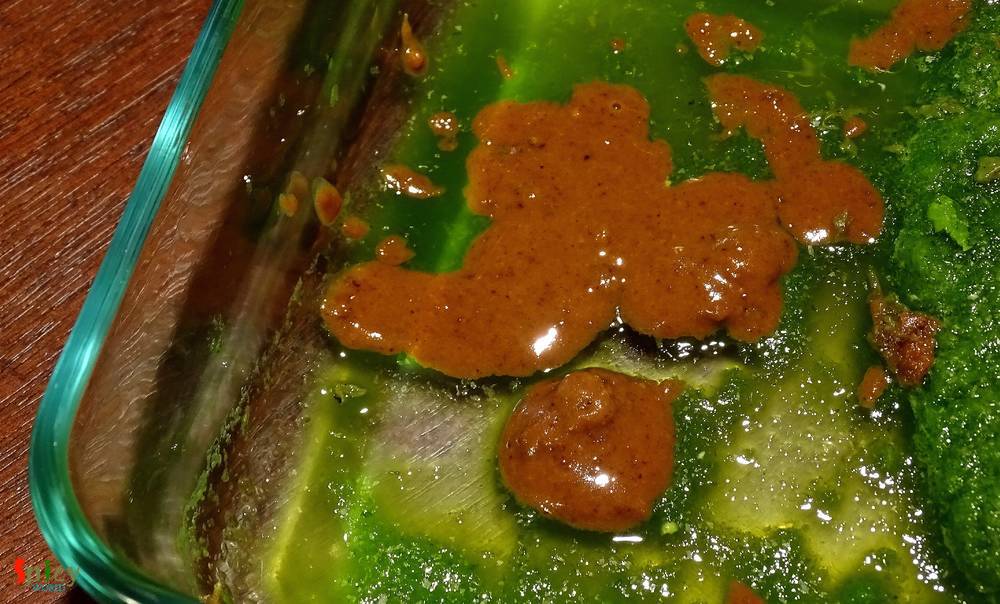 Add the hung curd and salt into the mixing bowl.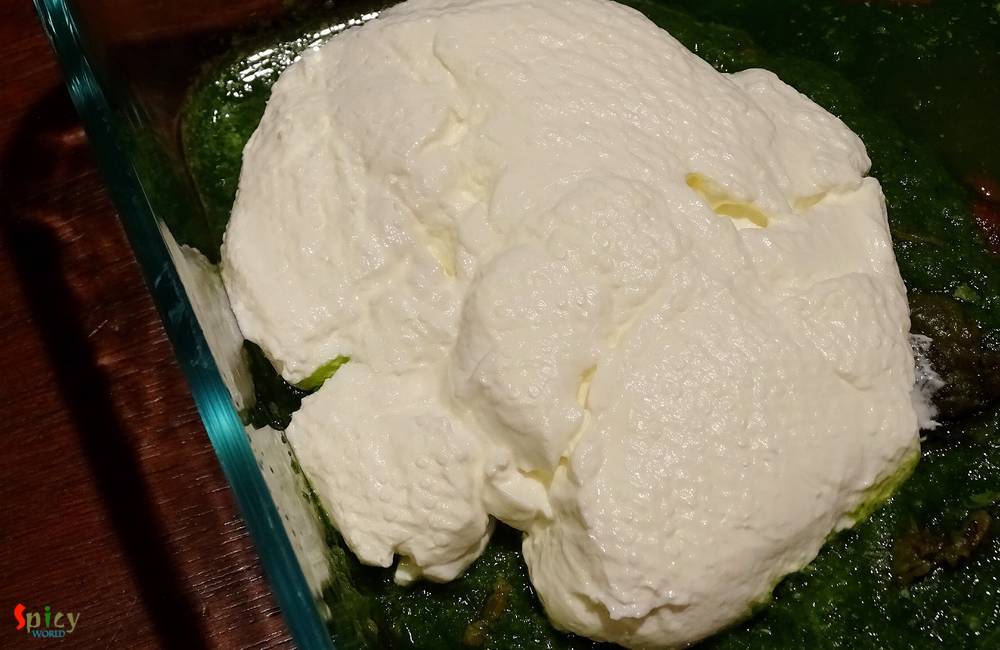 Lastly add roasted coriander powder, black pepper powder and a Tablespoon of oil into the bowl.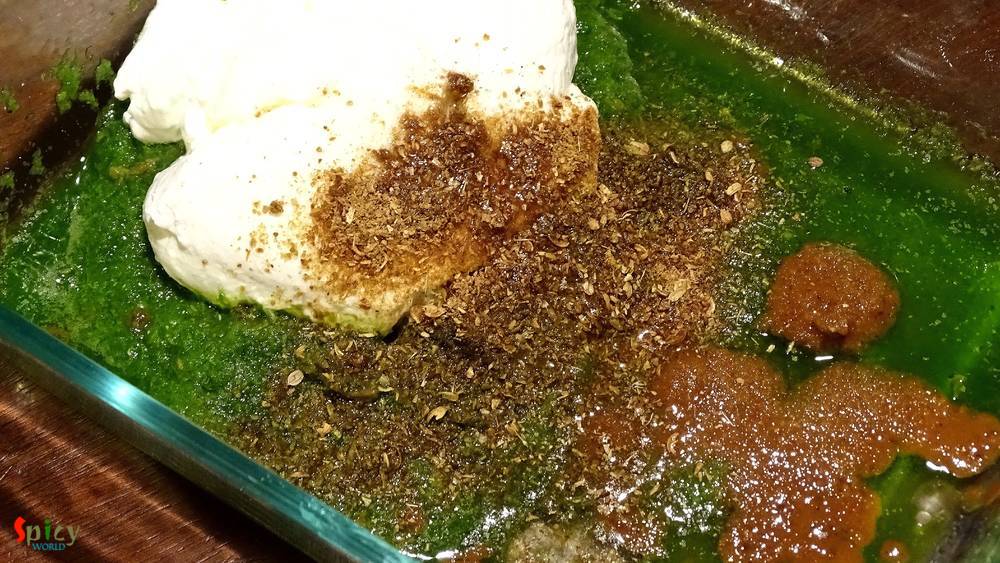 Now mix everything with your hand very well.
After that add the chicken legs and chopped coriander leaves. Massage the legs with the marination very well.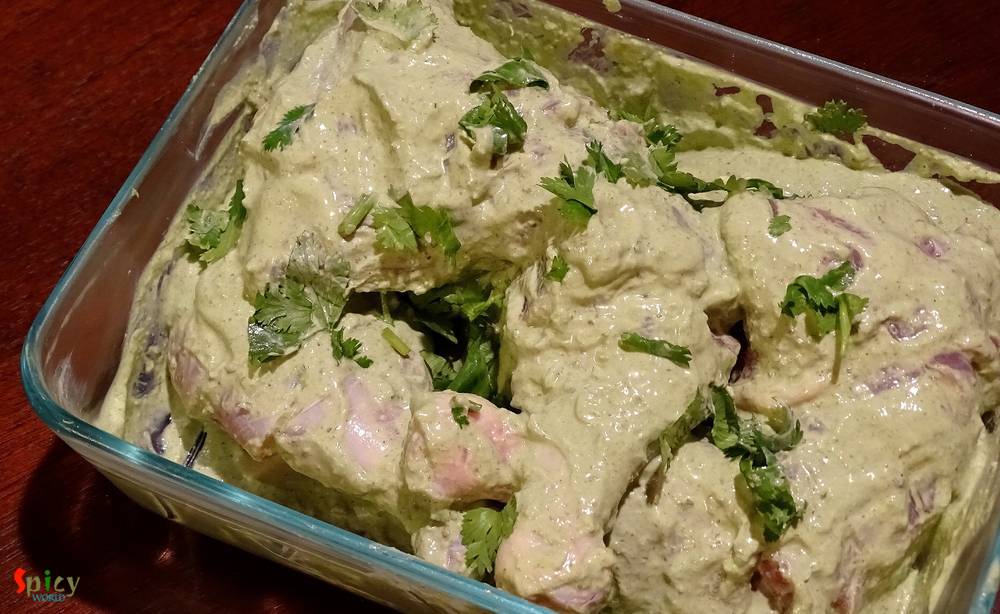 Keep this in fridge for overnight or at least 5 - 6 hours.
Before baking, take out the chicken from fridge and let it rest in room temperature for an hour.
Preheat the oven on highest temperature for 15 minutes and arrange the chicken legs on a baking tray or rack.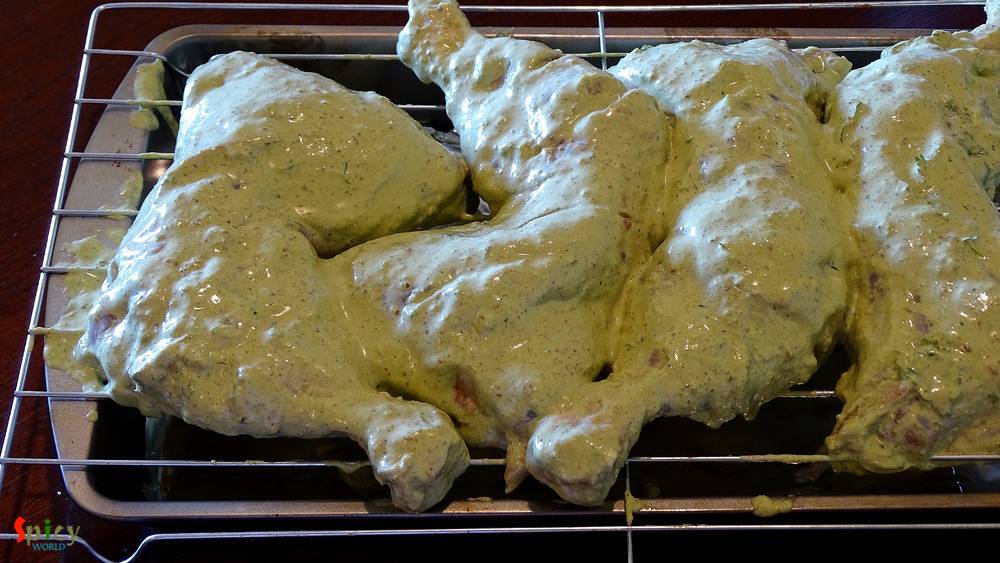 Bake each side of those chicken in the highest temperature (close to the filament) for 15 - 20 minutes.
Brush each side with butter before serving.