Put the mango cubes with honey in a blender. Blend to a smooth paste.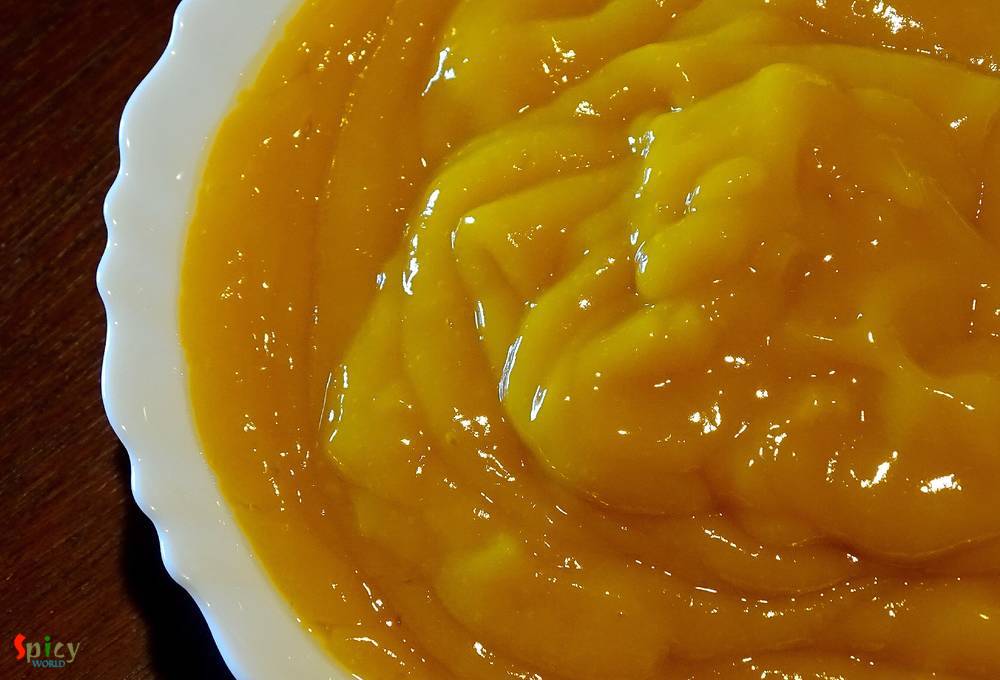 Keep one mixing bowl and blades of hand blender in freezer for 30 minutes.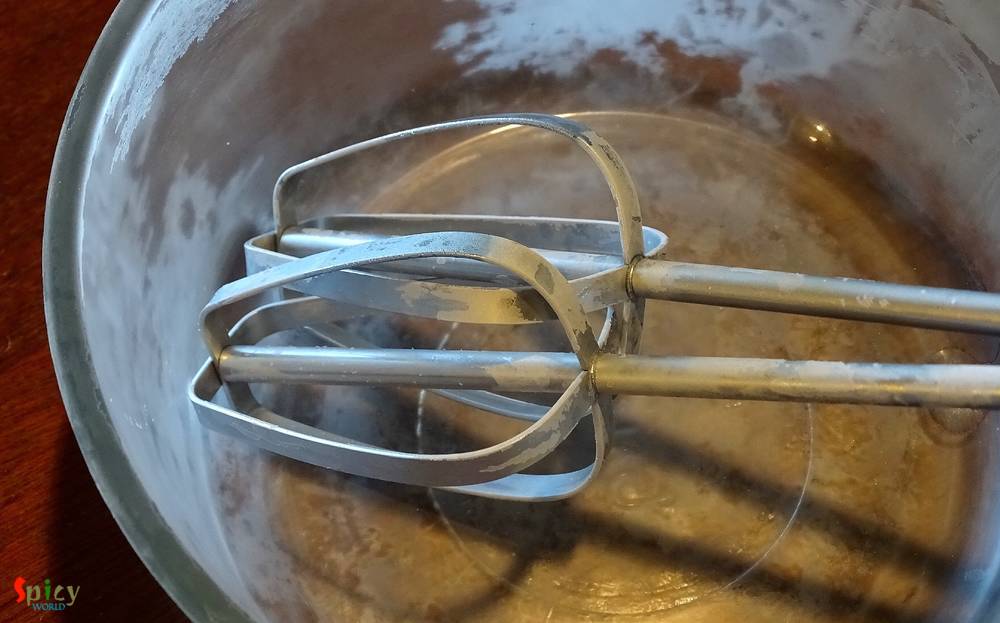 Now add the cream into the chilled bowl. Start whipping it with chilled blender.
Whip the cream until soft peaks forms. It will take 3 - 4 minutes.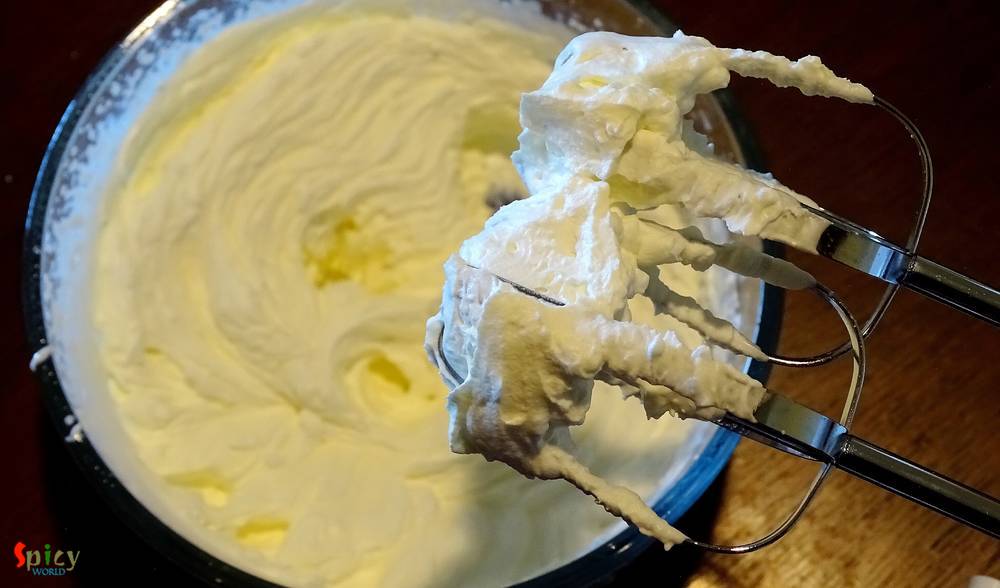 Now slowly add mango pulp to the whipped cream and start folding.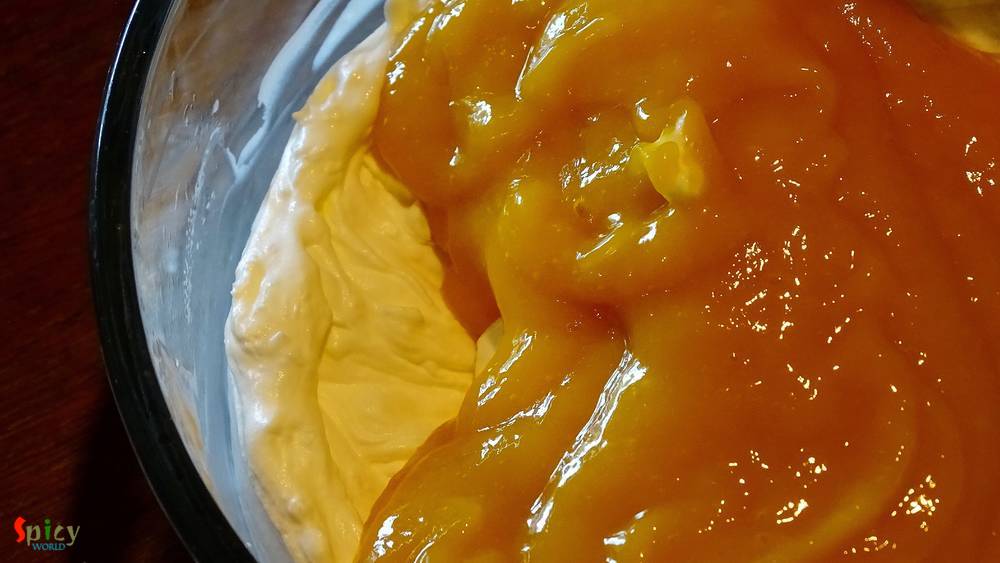 Do not over mix or stir it vigorously.
The mixture needs to be light and airy.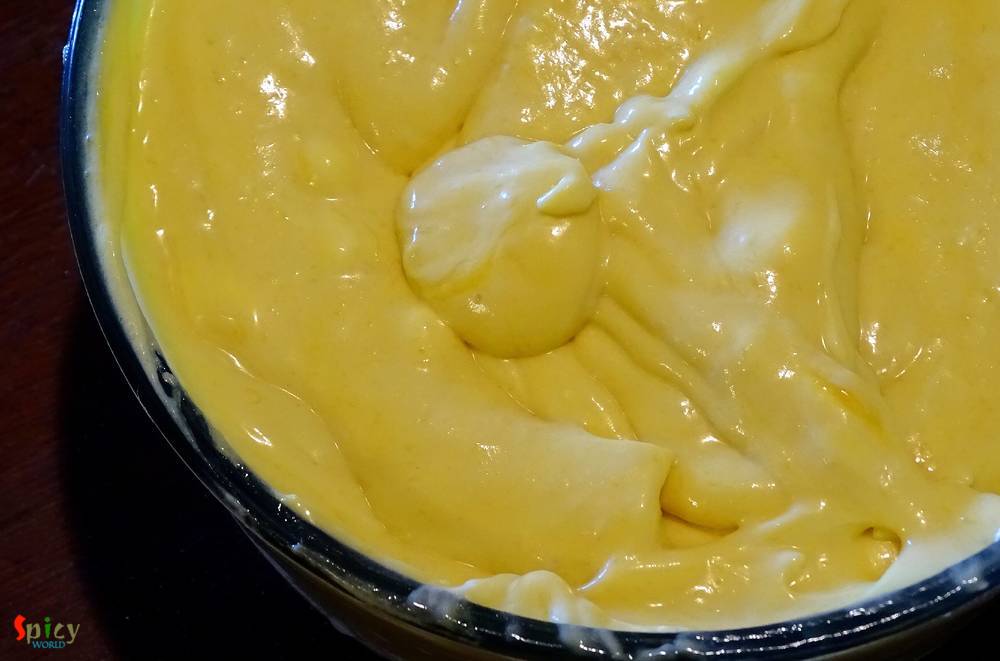 Now pour the mixture into moulds and keep this fridge for an hour or two.