Chaas / Salted Yogurt Smoothie
By
Arpita
© 2020 Spicy World
Apr 25, 2016
I love to keep 'yogurt' in my fridge all through the year. Because it has so many roles in cooking. You can eat plain yogurt, make gravy / cake / dessert / drink and also it helps to marinate protien. I can never imagine a day without yogurt in my fridge. Summer is almost here and I have already started to make different types of drinks and smoothies. Among them, one of my favourite is 'chaas'. This yogurt smoothie is salty, tangy and little spicy with loads of flavour. It helps to keep our body cool during summer.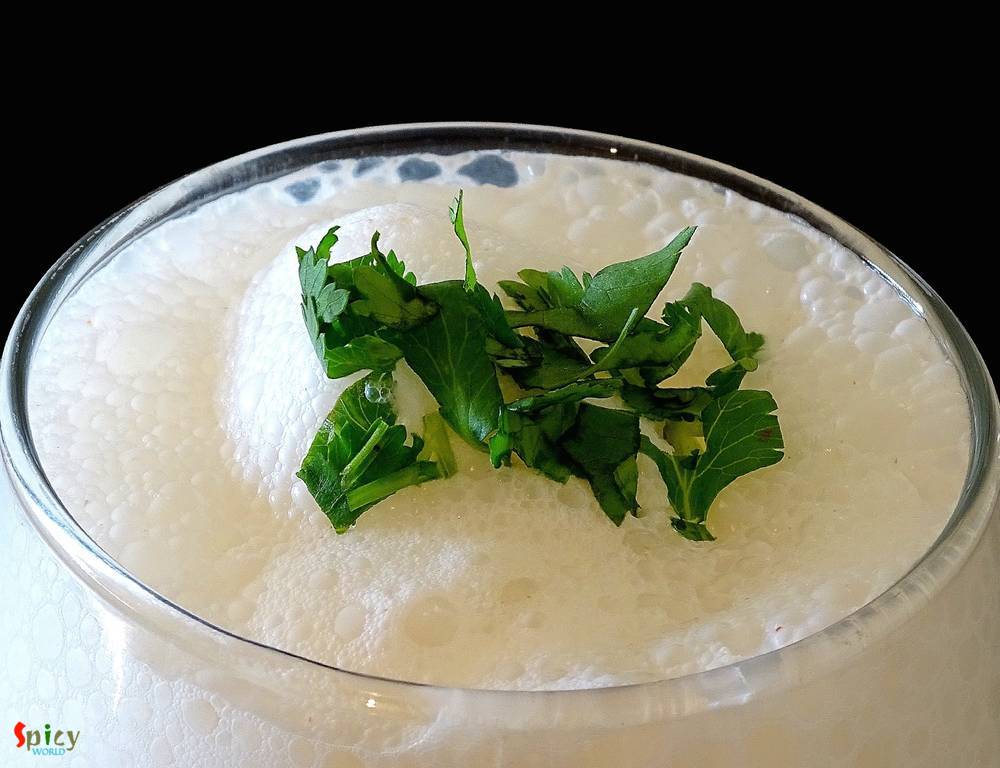 Ingredients
1/4 th cup of yogurt.
2 glasses of chilled water.
Salt.
Half Teaspoon of roasted cumin powder.
1/4 th Teaspoon of red chilli powder.
Half Teaspoon of black salt / kala namak.
1 Tablespoon of powdered sugar.
2 Tablespoons of chopped mint and coriander leaves.
Steps
Put the yogurt, two types of salt, red chilli powder, cumin powder and sugar in a bowl. Give it a good mix.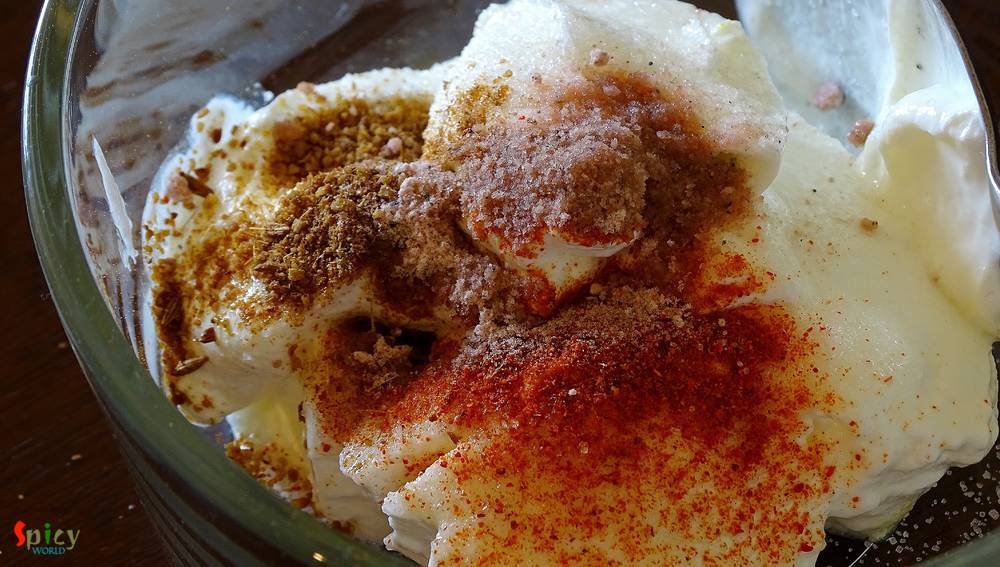 Put the mixture in a blender with two glasses of water. Blend it for 3 - 4 minutes.
Then add chopped mint and coriander leaves. Give it a good stir with a spoon.
If you like you can also add some chopped ginger and green chilies at this point.
After that pour the smoothie in two glasses and garnish it with some more mint and coriander leaves.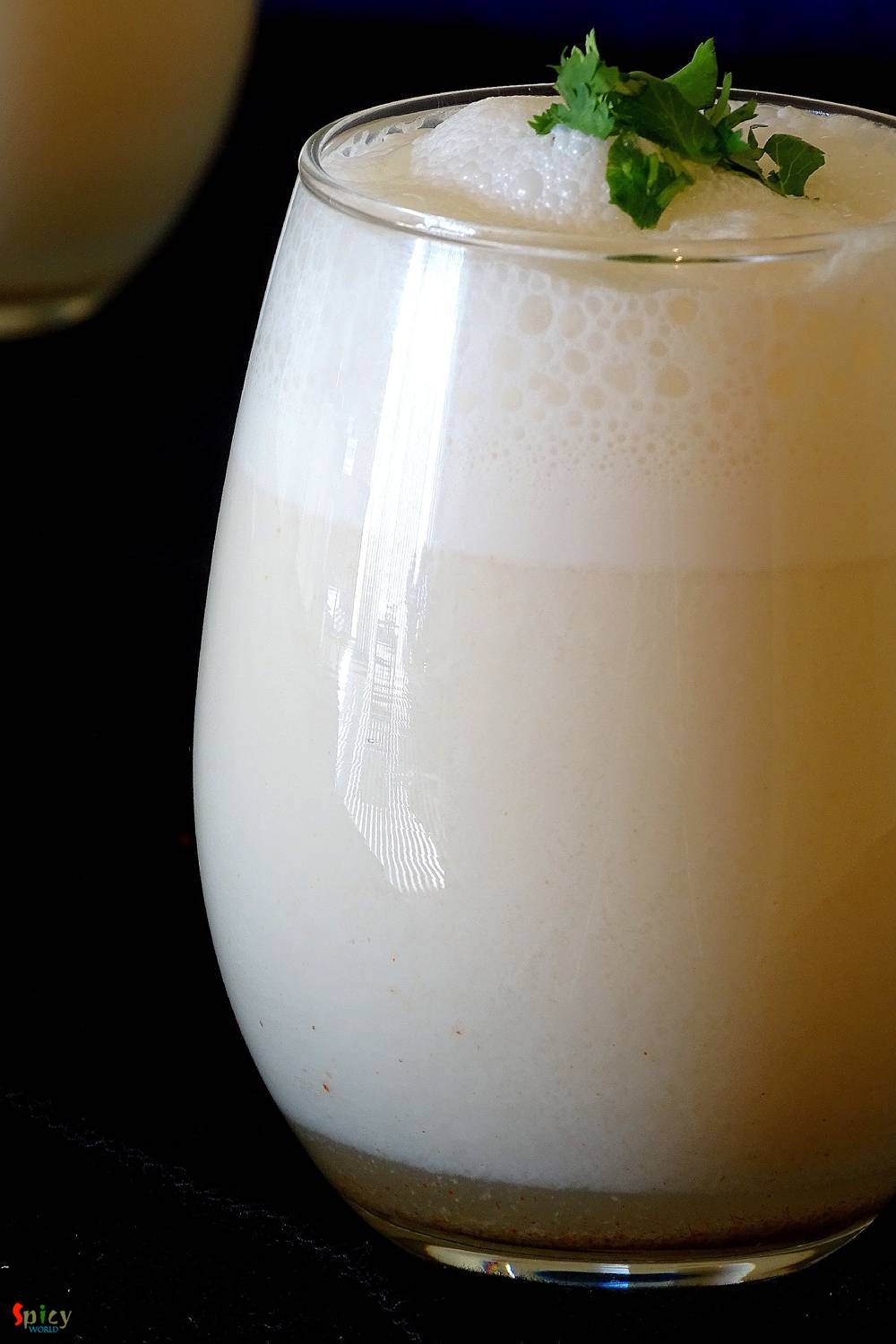 Your chaas is ready.
Serve this chilled as summer cooler.

All Images and Recipes are copyrighted to Spicy World.
For more recipes visit us at http://spicyworld.in