Marinate the mutton with yogurt, cumin powder and coriander powder. Keep it in the fridge for 4 to 5 hours.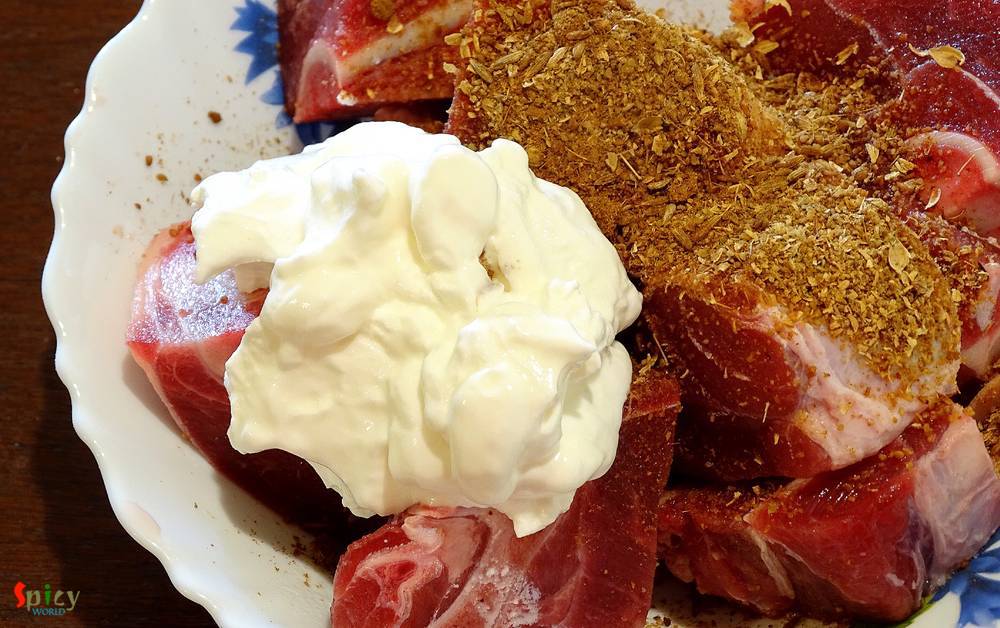 Heat oil in a pan.
Add 1 Teaspoon of sugar in the hot oil and caramalize it.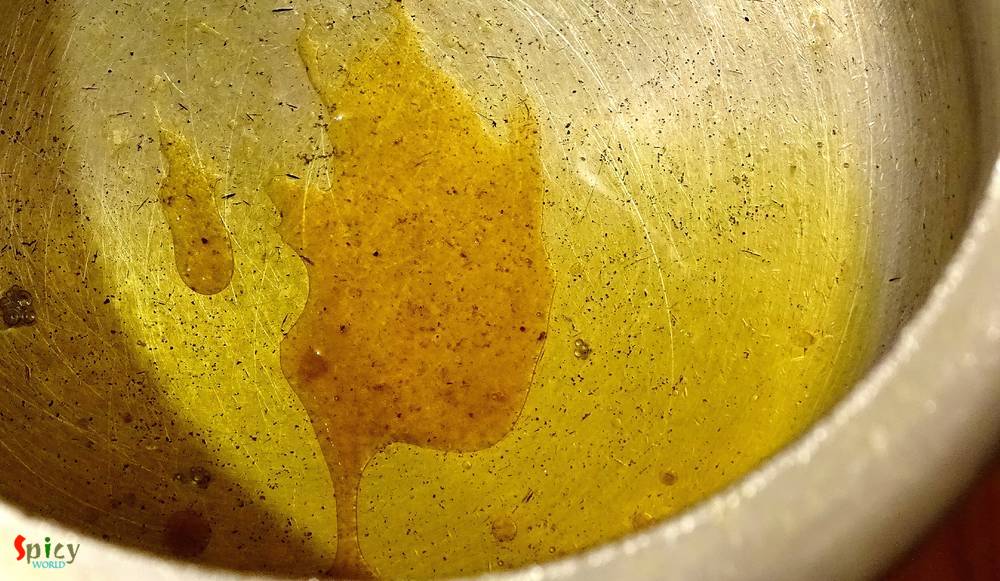 Then add hing / asafoetida and all the whole spices. Saute for few seconds.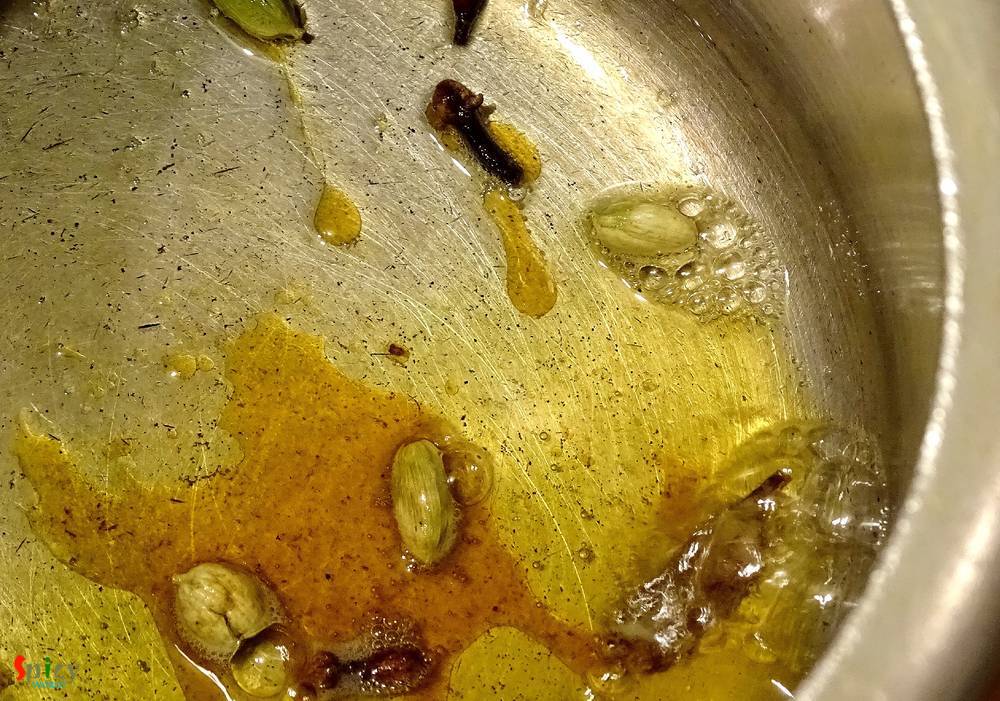 Add the marinated mutton. Cook in high flame for 10 minutes.
Then add ginger paste, salt, turmeric powder and red chilli powder. Mix well.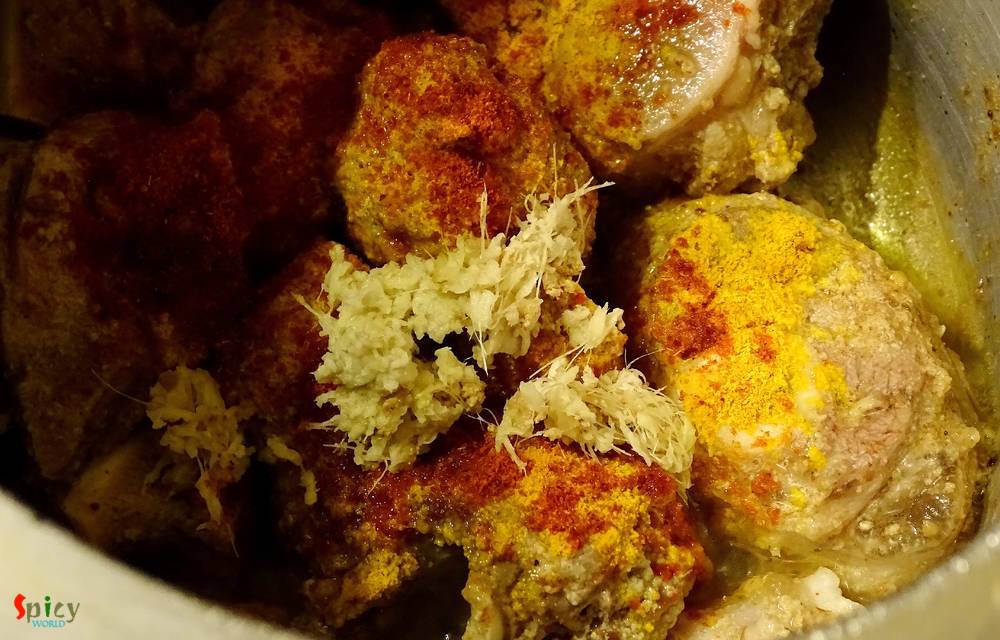 Cook the mutton on medium flame for another 15 minutes. The meat will release some water.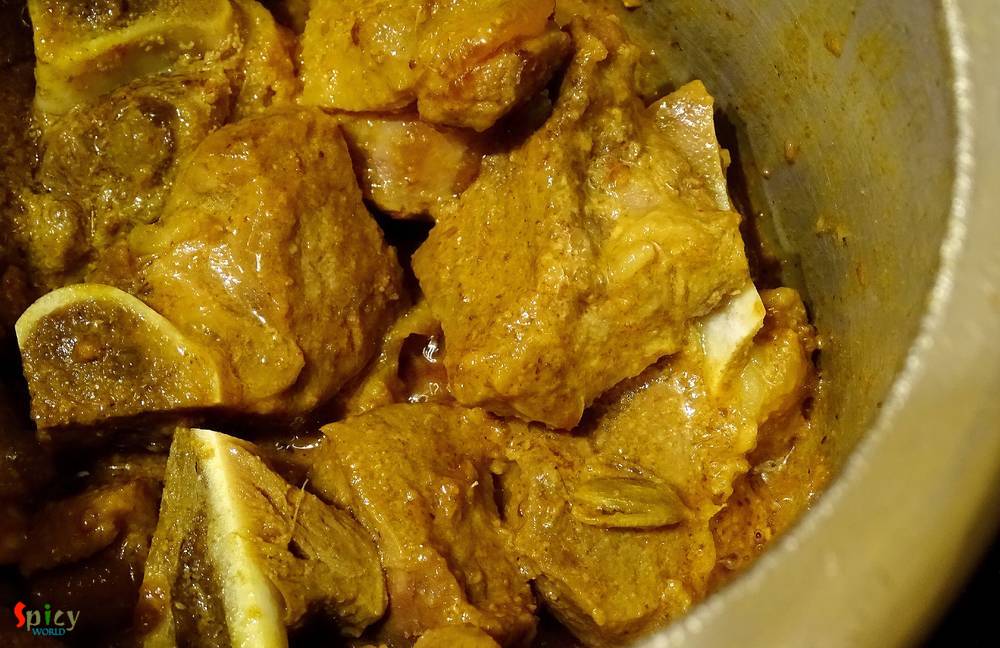 Then add a cup of water and cook until the mutton becomes soft.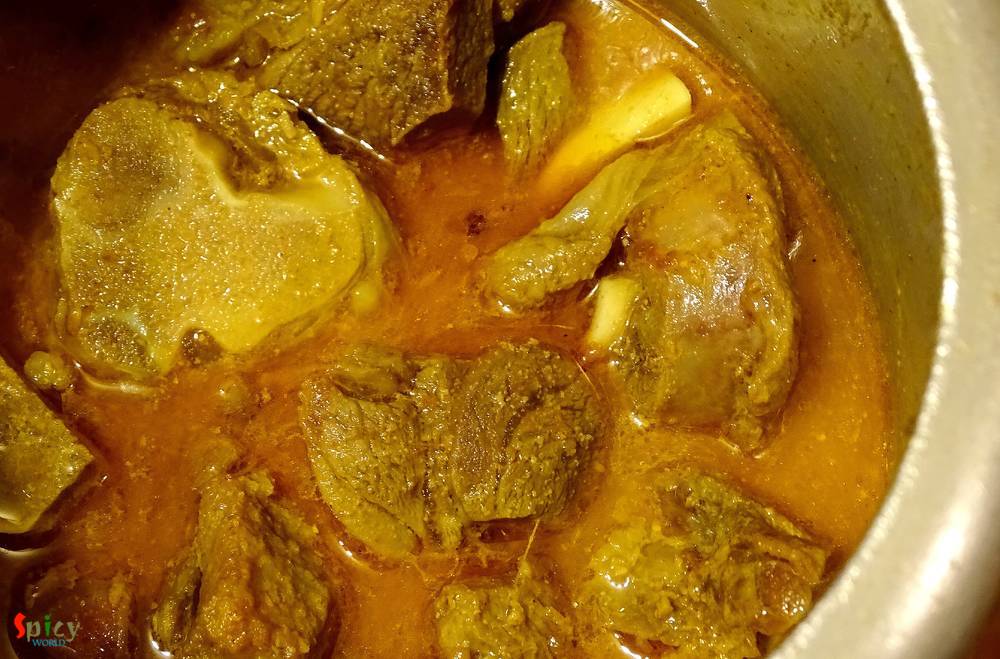 Lastly sprinkle some garam masala powder and green chilies. Simmer for few minutes then serve.