Get rid of the sides of bread and break them into small pieces.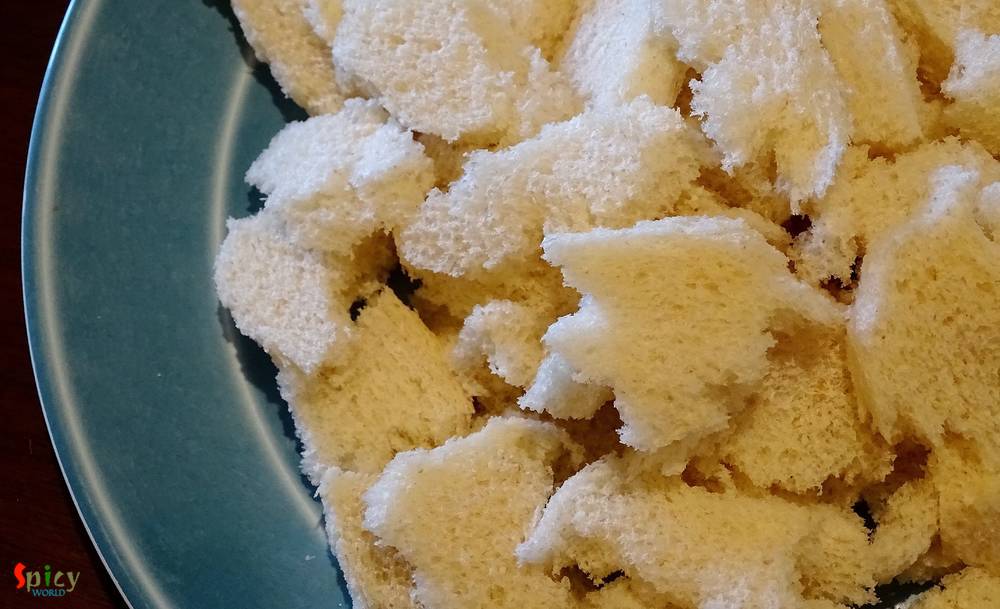 Put them in a blender and blend till they become breadcrumb. Remove it in a plate and keep aside.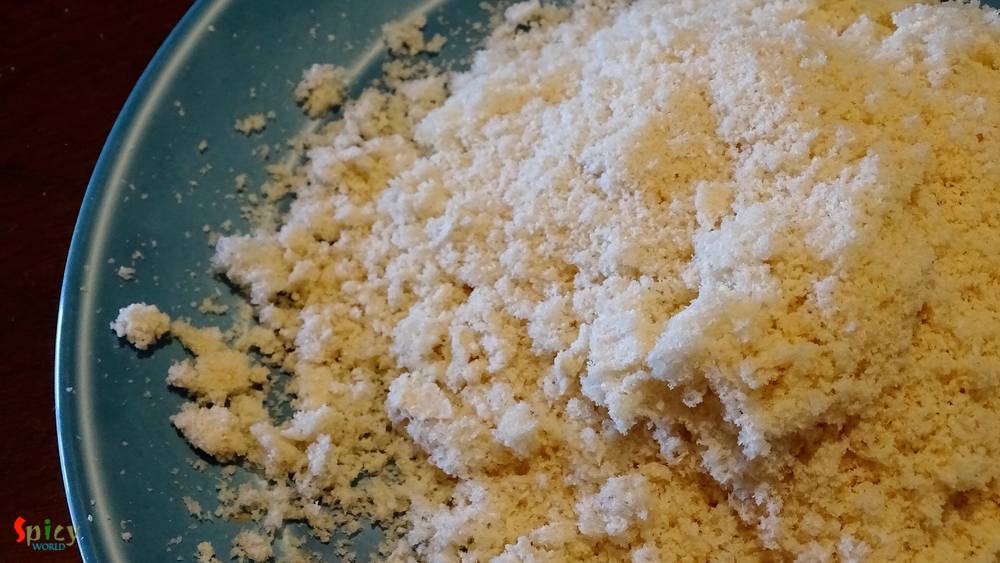 Take curd, semolina, flour, salt and baking soda in a mixing bowl.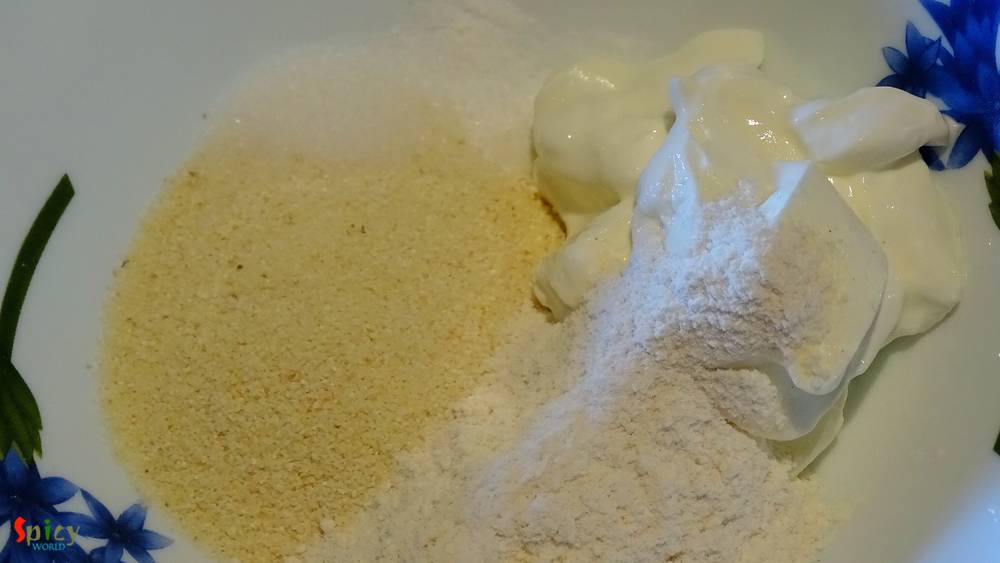 Add water into the bowl, mix and make a thin batter.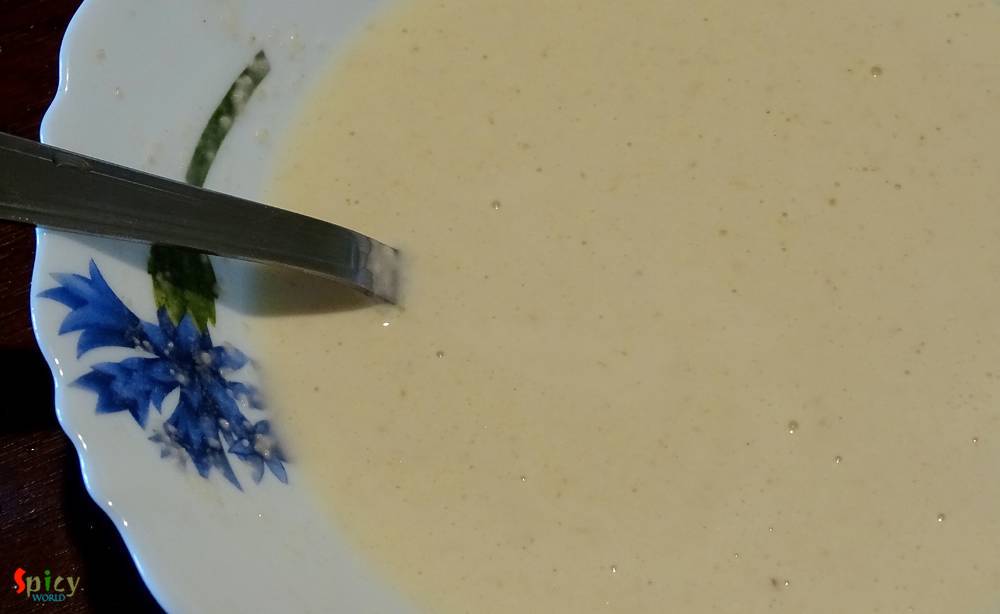 Let the batter rest for 10 minutes.
Then add that breadcrumbs into the batter. Mix well.
If the batter becomes very thick you can add little water. Do not rest the batter after mixing the breadcrumbs.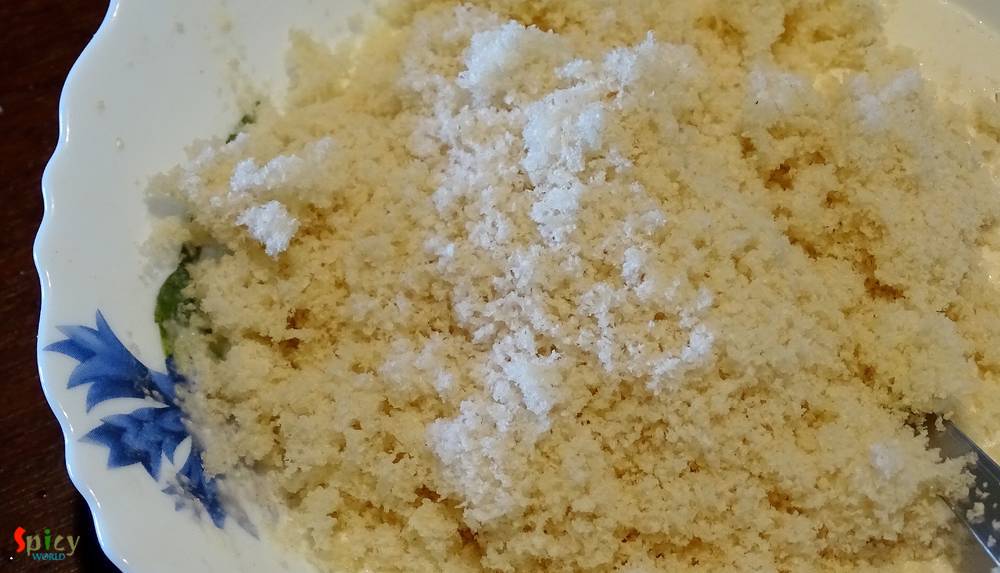 Heat half Teaspoon of oil in a flat pan (non stick).
Put 3 - 4 Tablespoons of batter in the hot pan. With a help of a spoon, spread it to a semi thin disk.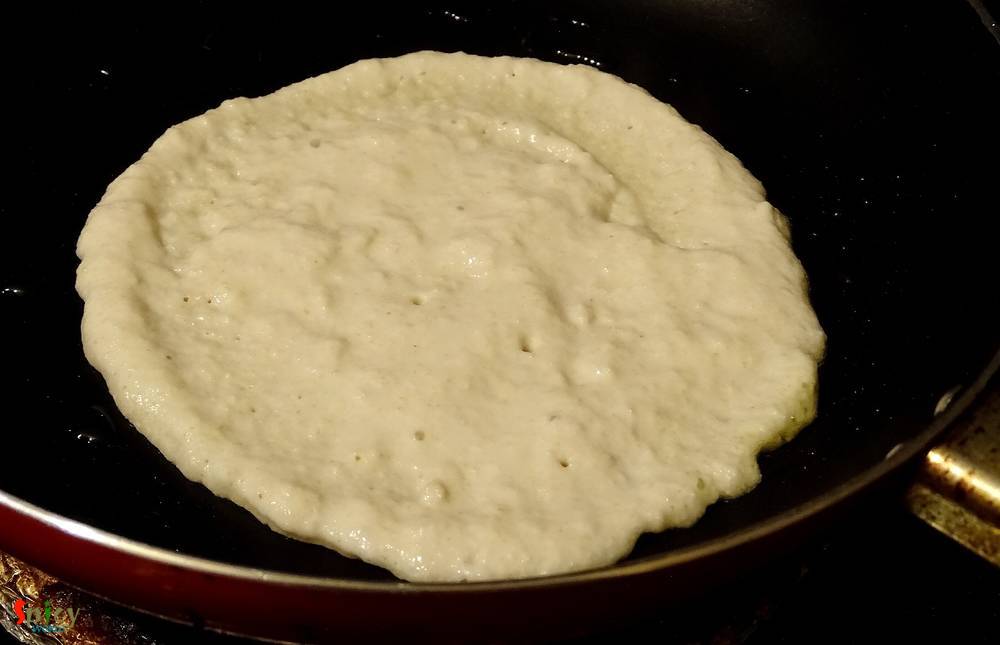 Then add some toppings of your choice and let it cook for 3 minutes on medium flame.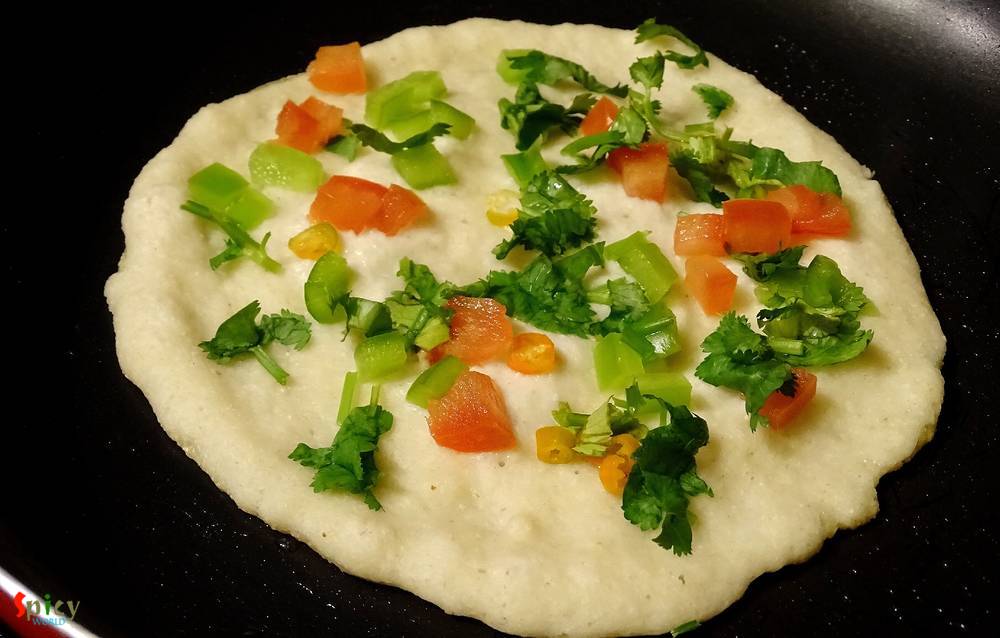 Then flip it to the other side, gently press it with a spatula and cook for another 2 minutes.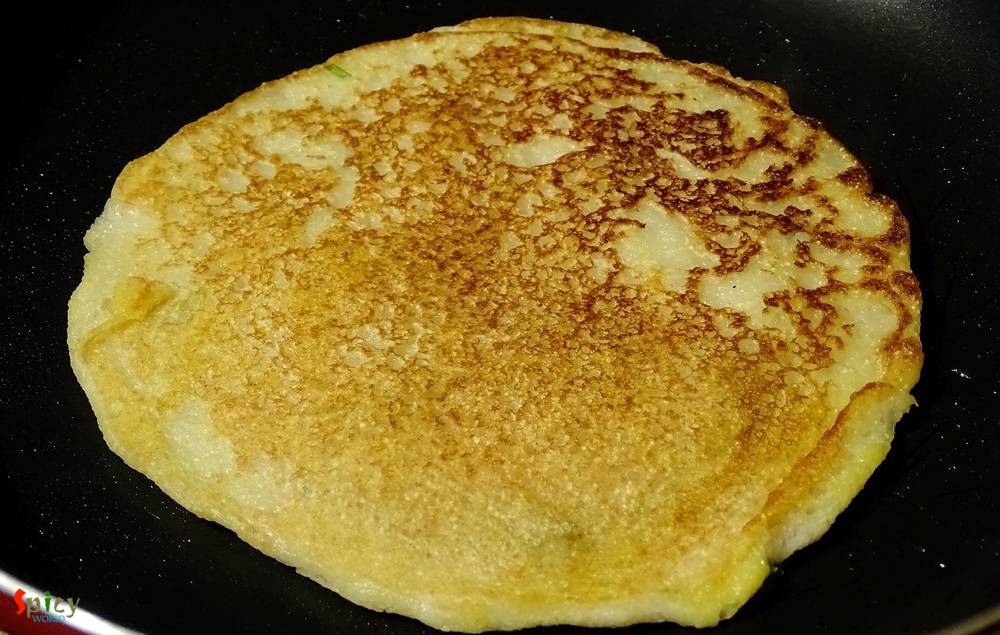 Remove it from the pan and serve hot. You can make 3 / 4 medium size uttapam out of this batter.