Wash the chicken pieces well with water, then pat dry them.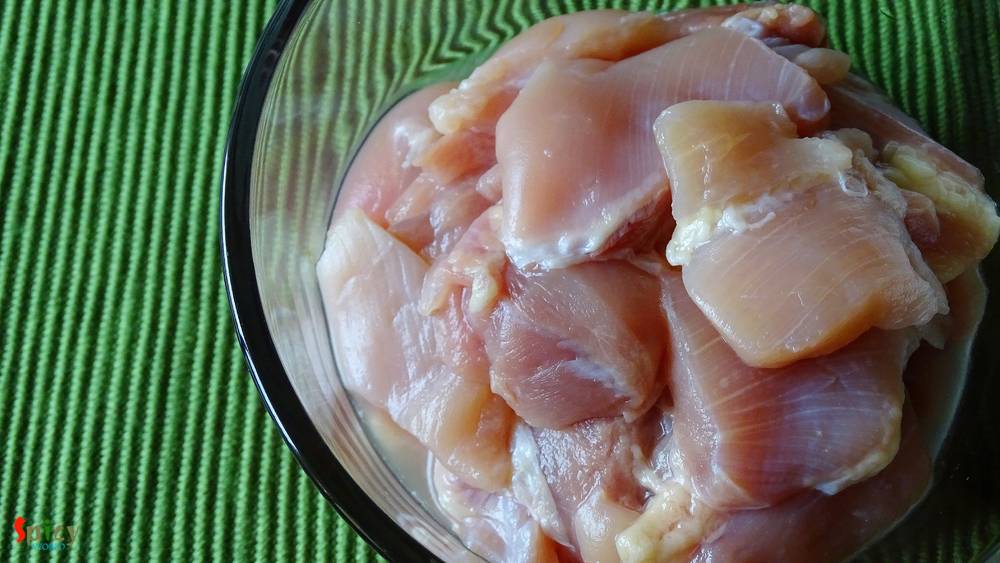 Marinate the chicken pieces with lemon juice, red chilli powder, ginger and garlic paste, some salt and 1 Teaspoon black pepper powder. Keep it in the refrigerator for 1 hour.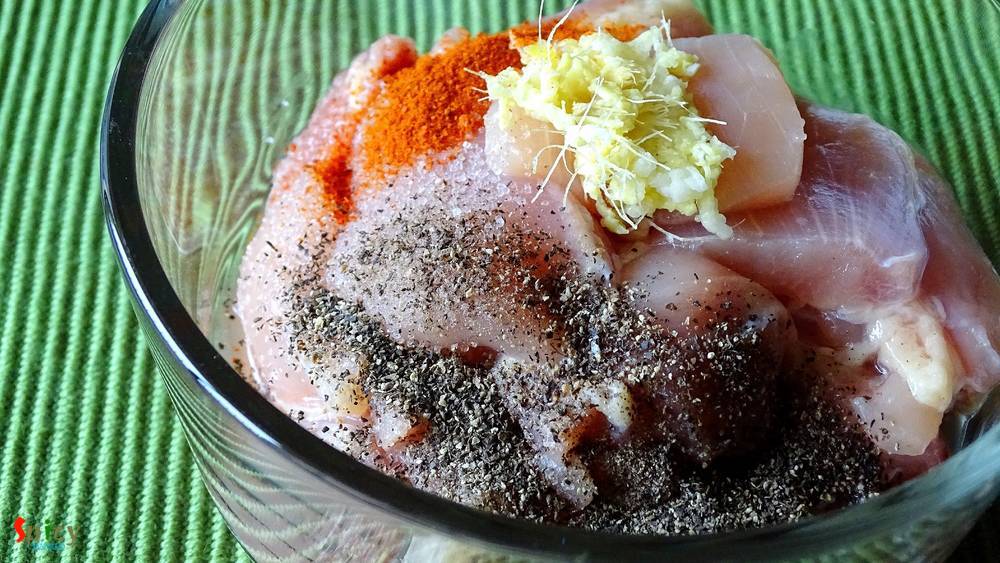 Take a bowl.
Add 1 egg, chopped onion and chopped green chilies. Mix everything very well.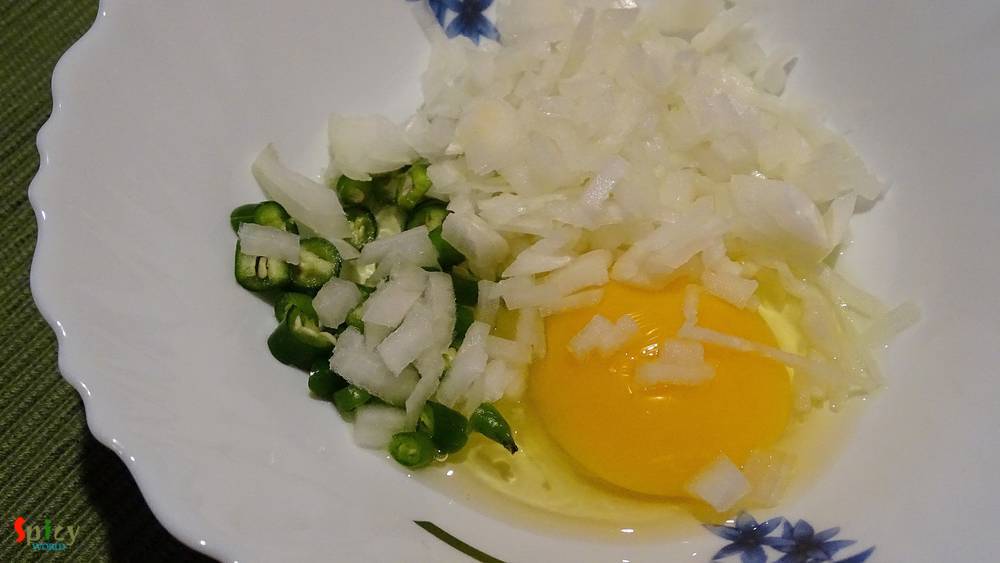 Then add cornflour little by little. Mix this well.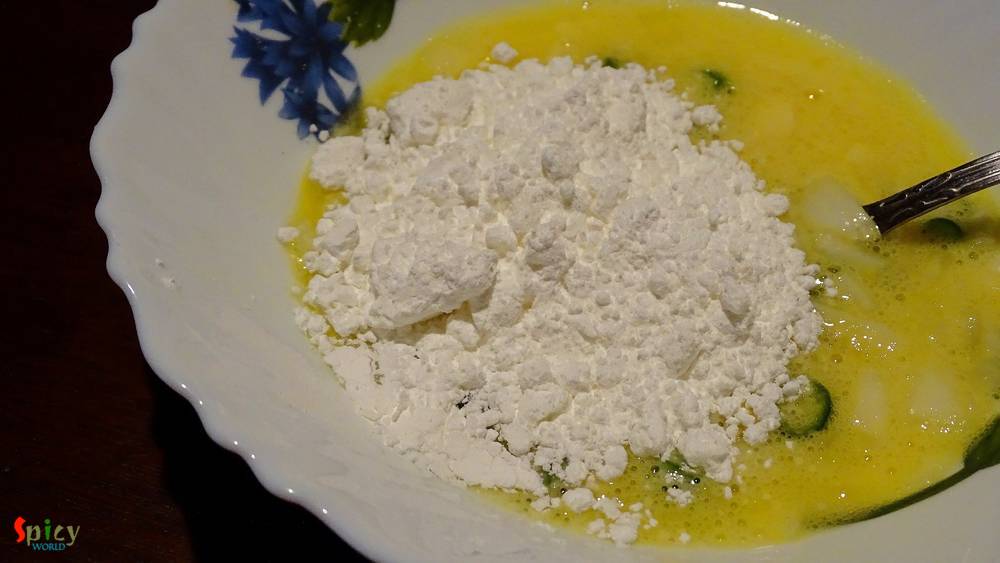 Dont add water in the mixture. If this become too runny you can add some more cornflour.
Take a chicken piece, dip into the mixture and put into the hot oil. Fry it for 4-5 minutes.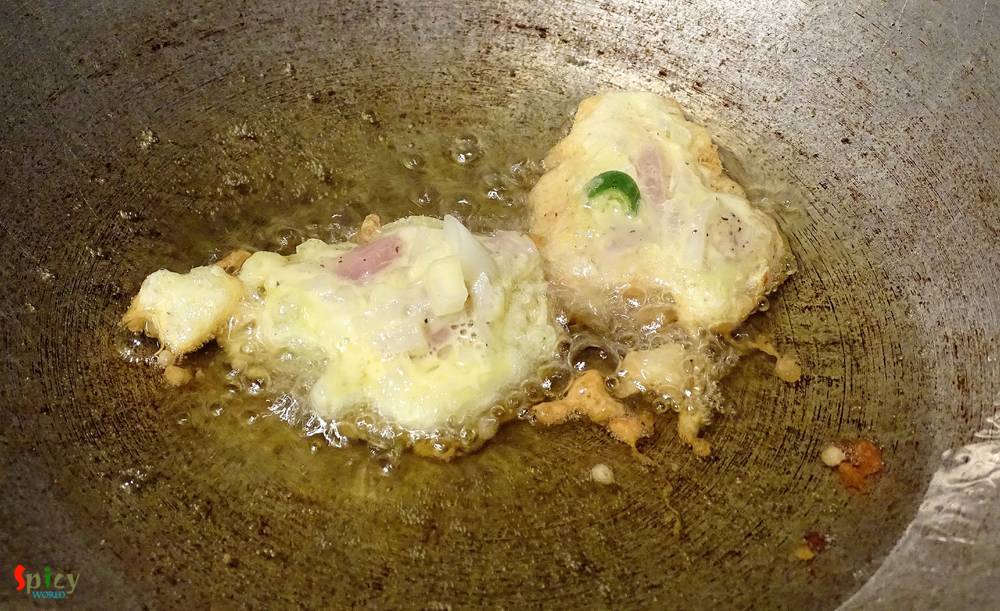 Fry rest of them.
Now again take the fried chicken, dip it into the batter.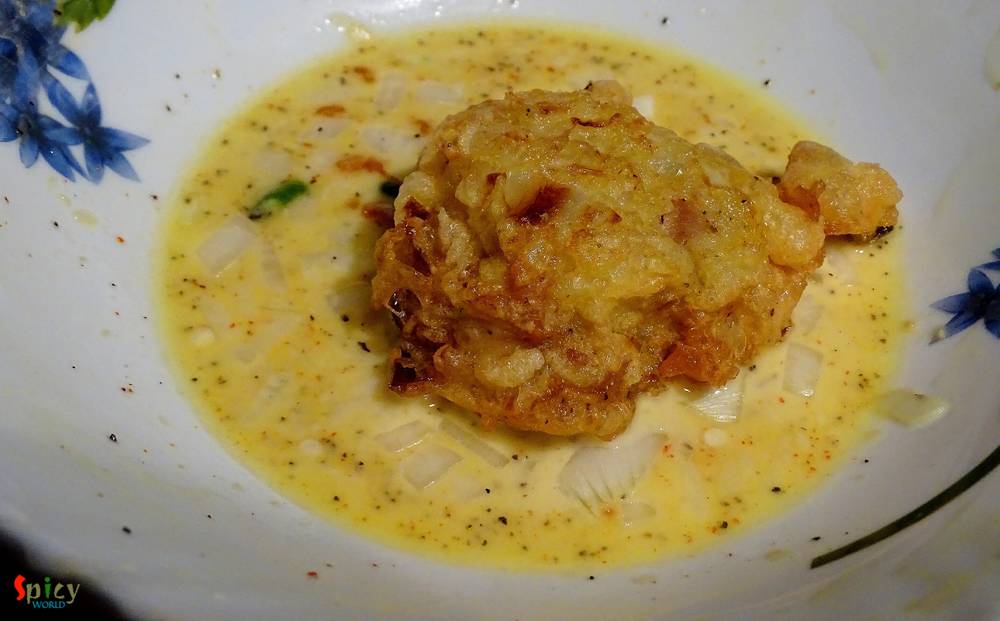 Put them in hot oil and fry for 4-5 minutes or golden in color.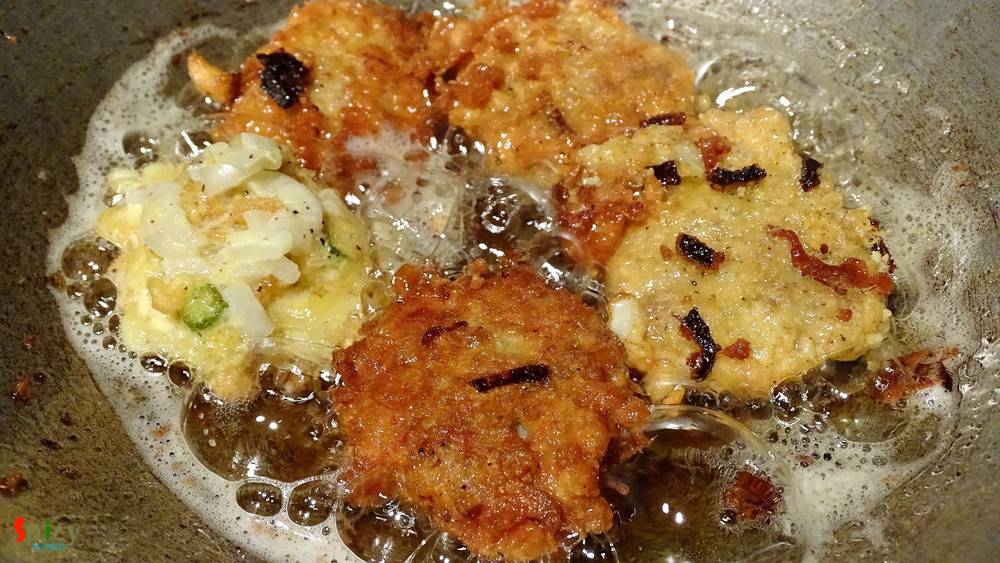 Sprinkle some chat masala and serve.