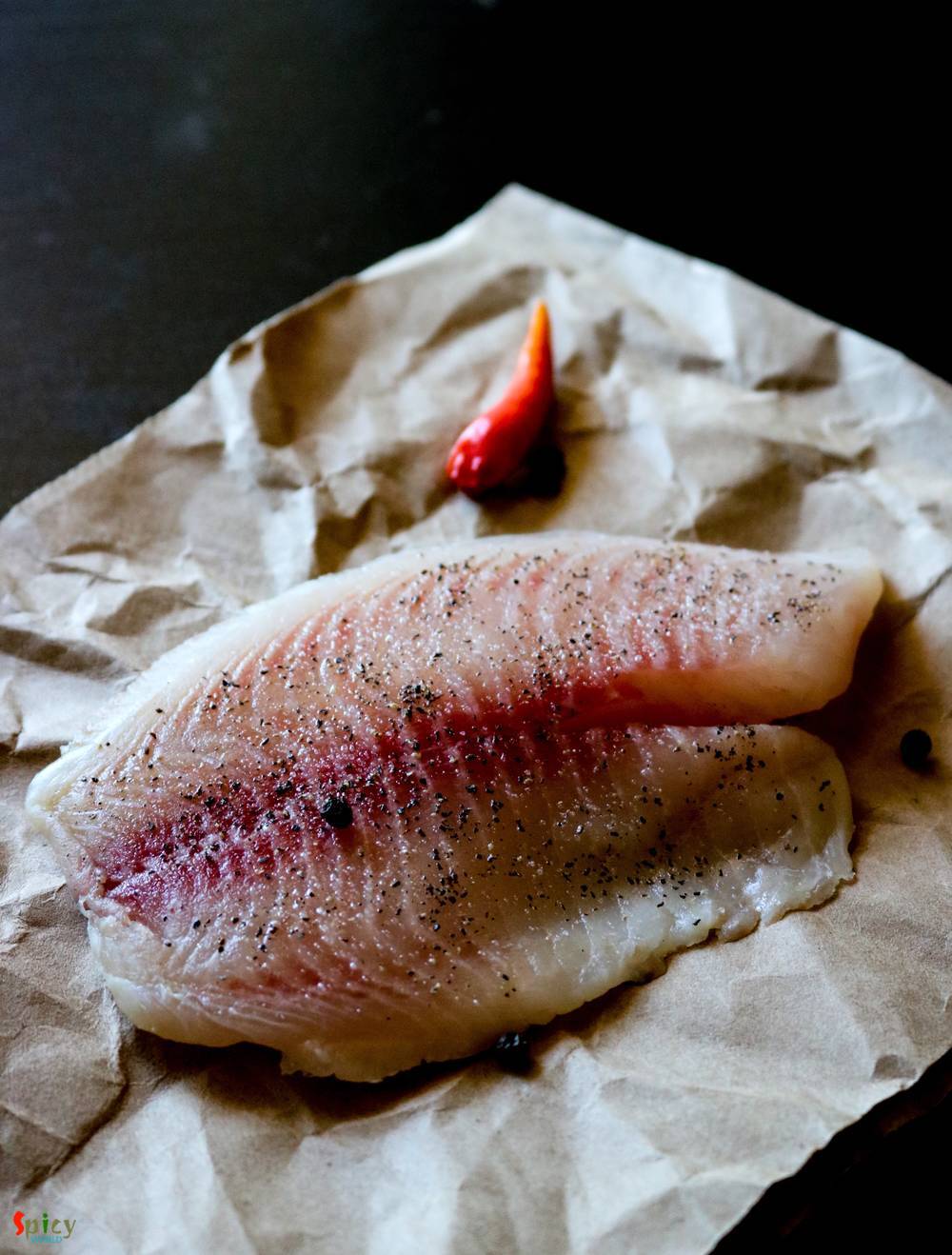 Wash the fillets cery well with water and then pat dry them with a tissue.
Then cut the fillets into chunks with a knife.
In a bowl, add fish chunks, half Teaspoon of vinegar, salt, half Tablespoon of black pepper powder, 1 Tablespoon of dark soy sauce and half of the minced garlic. Mix well and keep it aside for 30 minutes.
Then add the cornflour and egg white. Mix very well with your hand.
Heat half cup of oil in a pan and fry the battered fish chunks in hot oil for 3 minutes. Do not overcrowd the pan. After frying keep them on a paper tissue.
Heat a Tablespoon of oil in a wok or pan.
Add the remaining minced garlic. Saute for few seconds.
Then add sliced onion and capsicum. Fry for few minutes. Do not fry them long.
Then add chopped green chilies, 3 Tablespoons of water, tomato ketchup, chilli sauce, remaining soy sauce and vinegar. Mix well for 2 minutes.
Now add some salt, half Teaspoon of sugar and remaining black pepper powder. If you like, you can also add pinch of msg / ajinomoto. Mix well for 3 minutes.
Then add the fried fish chunks, toss them with the sauce well. If you want more gravy, you can add 1/4th cup of hot water and 2 Tablespoons of cornflour diluted water.
Cook for few minutes on high flame, then turn off the heat.
Lastly drizzle the sesame oil and sprinkle some chopped spring onion all over the dish.