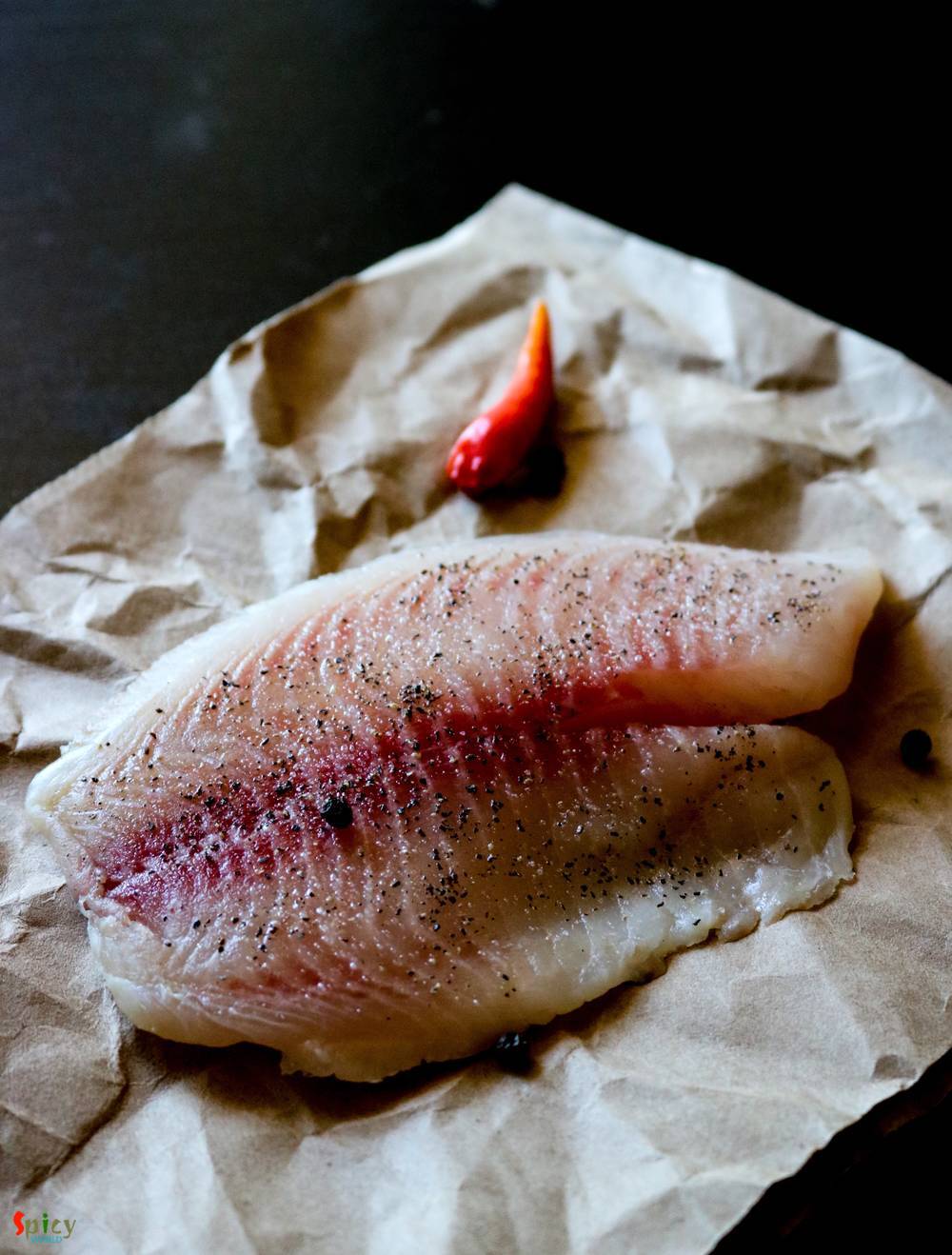 Wash the fillets cery well with water and then pat dry them with a tissue.
Then cut the fillets into chunks with a knife.
In a bowl, add fish chunks, ginger garlic paste, some salt, half Tablespoon of black pepper powder, 1 Tablespoon of dark soy sauce, lemon juice, beaten egg and cornflour. Mix well and keep it aside for 15-20 minutes.
Heat a cup of oil in a pan and fry the battered fish chunks in hot oil for 3-4 minutes. Do not overcrowd the pan, put 5-6 at a time. After frying take them out in a paper tissue.
Heat 2-3 Tablespoons of oil in a wok or pan.
Add the minced ginger, garlic, chopped green chilies and white part of green onion. Saute for few seconds.
Then add cubed onion and capsicums. Fry for 2 minutes on high flame. Do not fry them long, otherwise they will become soggy.
Then add 1/4th cup of hot water, cook for 2 minutes. Then add chili sauce, remaining soy sauce and oyster sauce. Mix well for 2 minutes.
Now add some salt, half Teaspoon of sugar. If you like, you can also add pinch of msg / ajinomoto. Mix well for a minute.
Add 2 Tablespoons of cornflour diluted water. This will help to thicken the sauce.
Now add the fried fish, toss them well with the sauce. Cook for 2 minutes on high flame.
Lastly add the remaining pepper powder, vinegar and some chopped spring onion all over the dish, mix well and immediately turn off the heat.