Always use fresh coriander leaves for this dish. Cut the stems and wash those properly.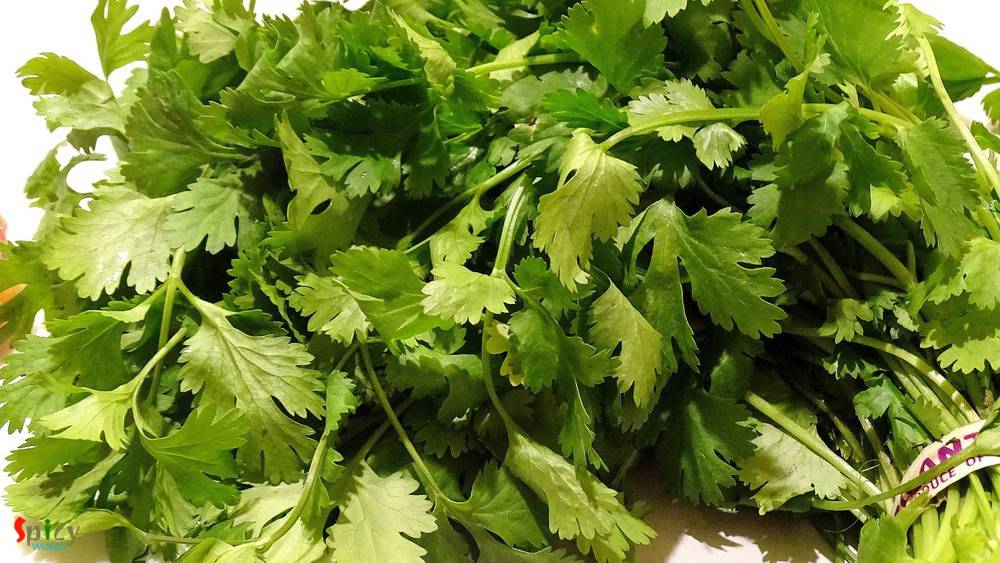 Put the coriander leaves, garlic and green chilies into a blender. Add a dash of water and make a smooth paste.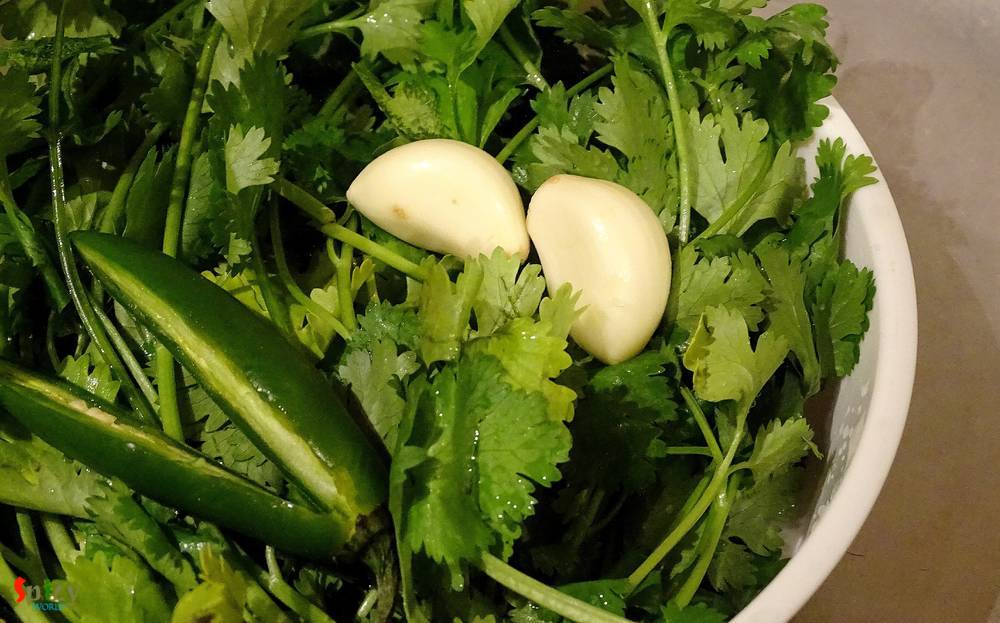 Add this green paste and yogurt in a mixing bowl. Mix it well with your hand. Put the chicken pieces into the marination and keep it for 1-2 hours.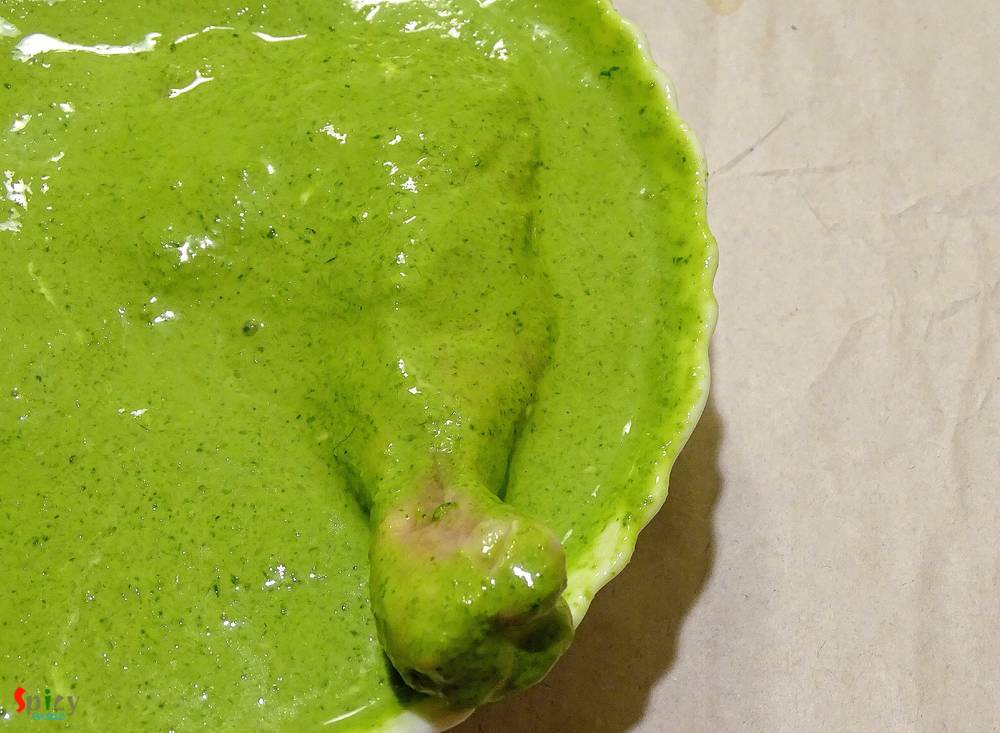 Now heat oil in a pan. Add the slices of onion with pinch of salt. Fry those till become golden in color.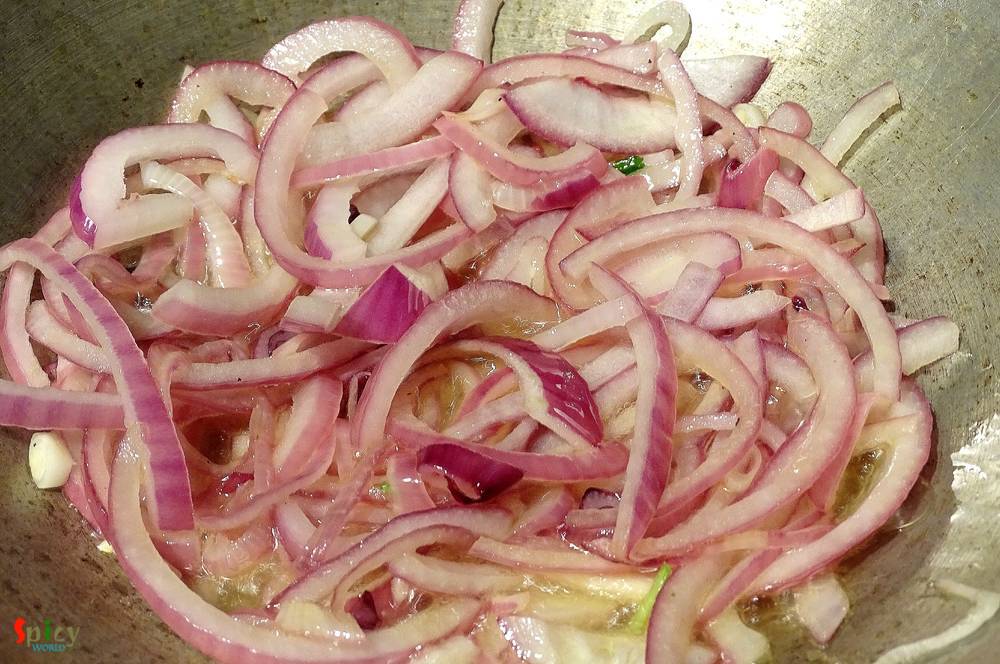 After that shake off some marination from the chicken legs and put it in the hot oil. Fry both sides for 5 minutes in high flame.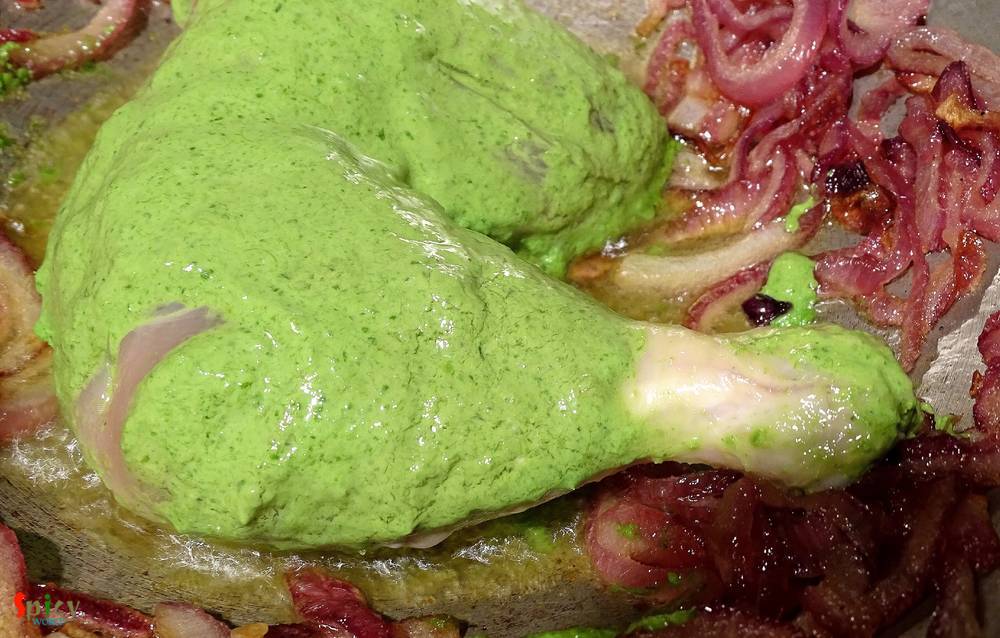 Then add rest of the marination, some salt and 1 Teasoppn sugar into the chicken. Mix it and cook it in medium flame for 15 minutes.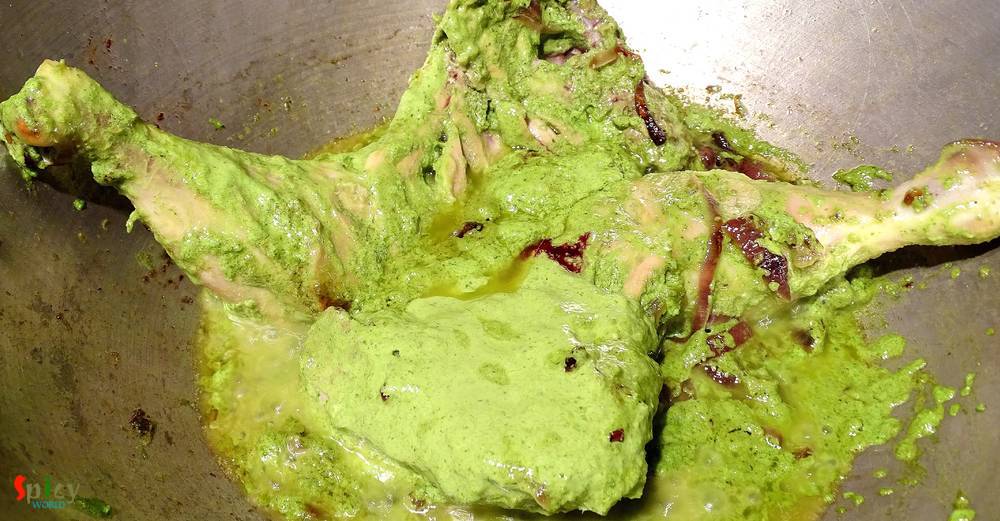 When the oil starts separating, reduce the flame and again cook this for 15-20 minutes. If the gravy becomes dry you can add little water.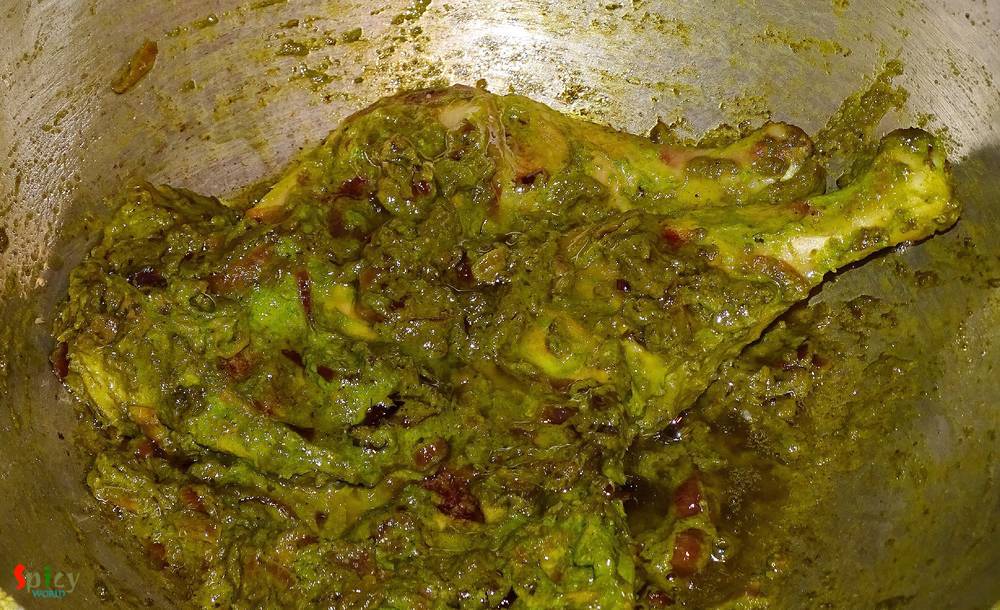 Now add some warm water and cook it till the chicken becomes fully tendor.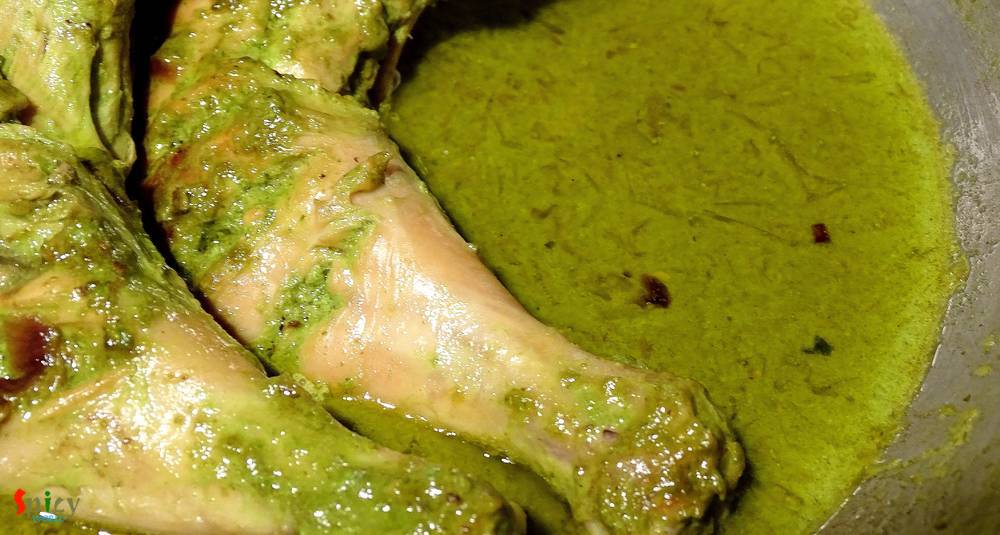 Always make the gravy thick for this dish. When the chicken is totally cooked add the cream. Mix it and check the seasoning. Adjust it according to your taste.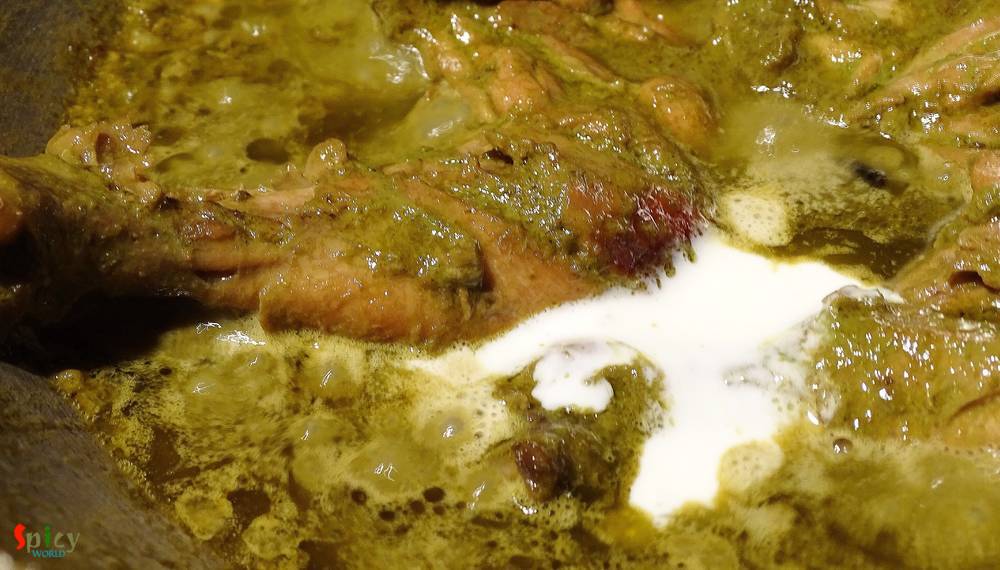 Lastly add some garam masala powder, mix it for one more time and turn off the heat.