Wash the eggplant cubes very well and pat dry.
Deep fry the cubes in white oil till golden brown.
After frying remove them in a paper towel.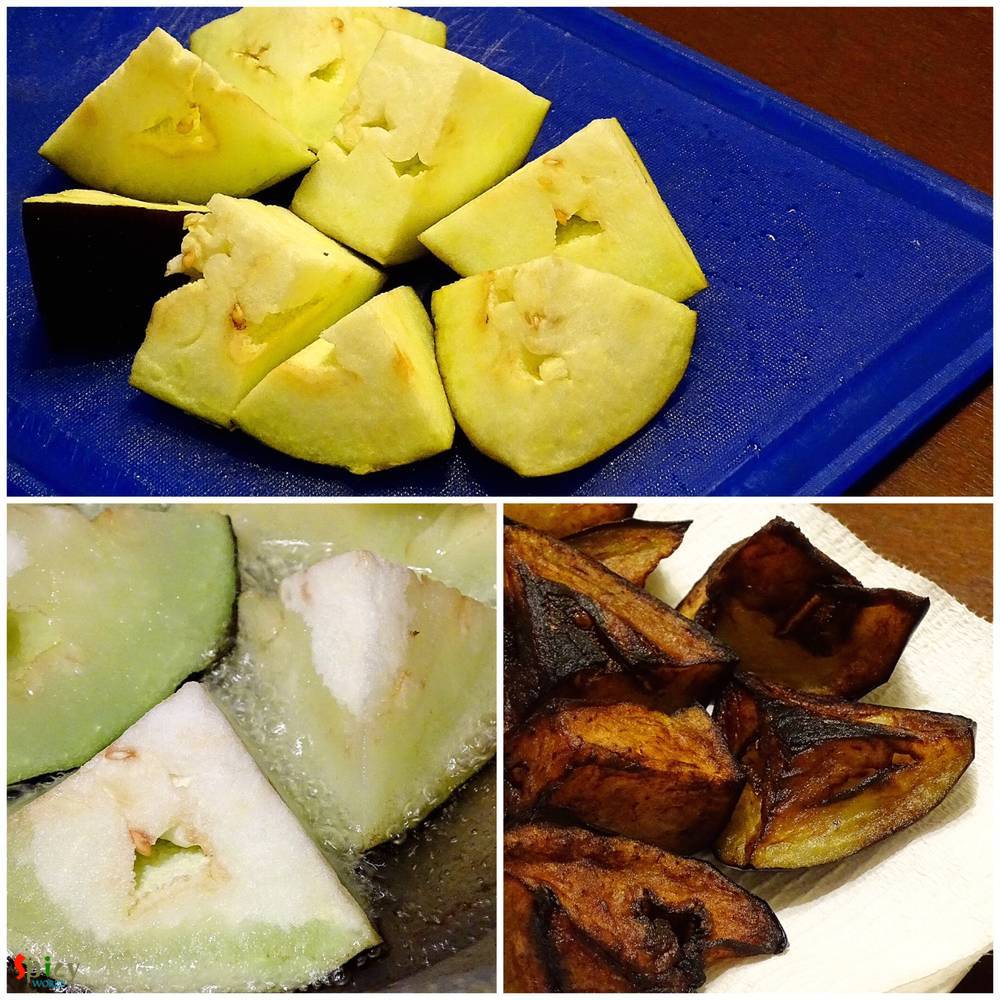 Heat mustard oil in a pan.
Add the whole spices in hot oil. Saute it for a minute.
Add the onion slices and pinch of salt. Fry it till golden in color.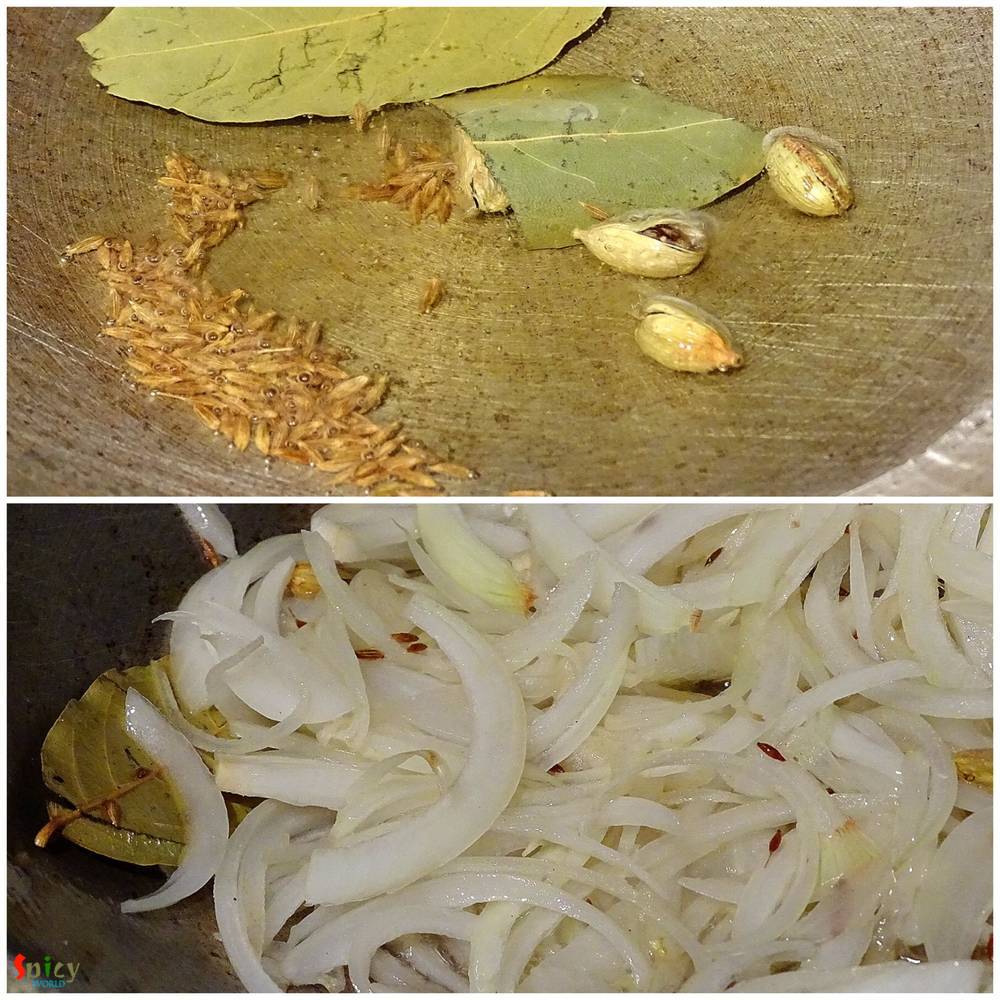 Put all the spice powder in a bowl.
Add 3-4 Teaspoons water. Mix it.
When the oil starts separating from onion, add this spice mix water. Mix it in high flame for 2-4 minutes.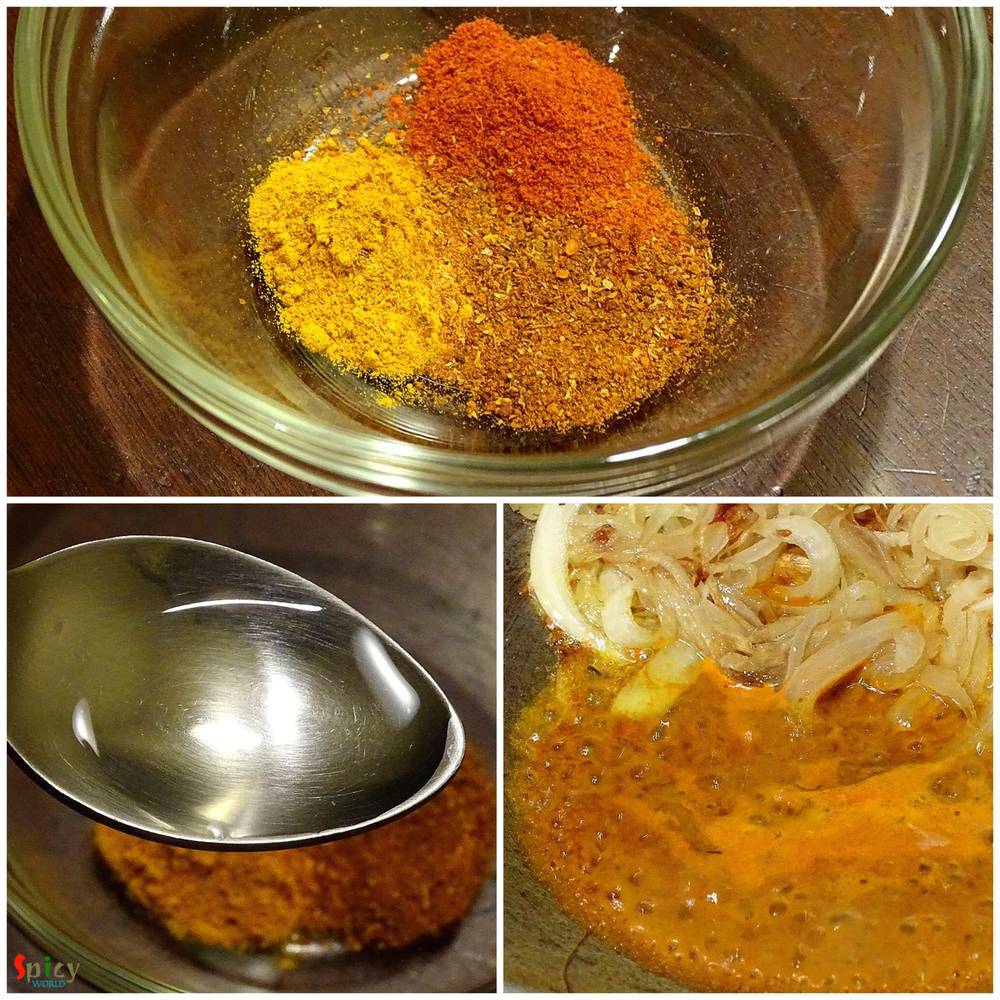 Add the ginger and garlic paste. Mix it for 1 minute.
Then add the beaten curd (you can add 3-4 Teaspoons tamarind pulp instead of curd), 1 Teaspoon sugar and salt. Mix it very well for 4 minutes.
Add some warm water and green chilli. Cook this till the oil separates.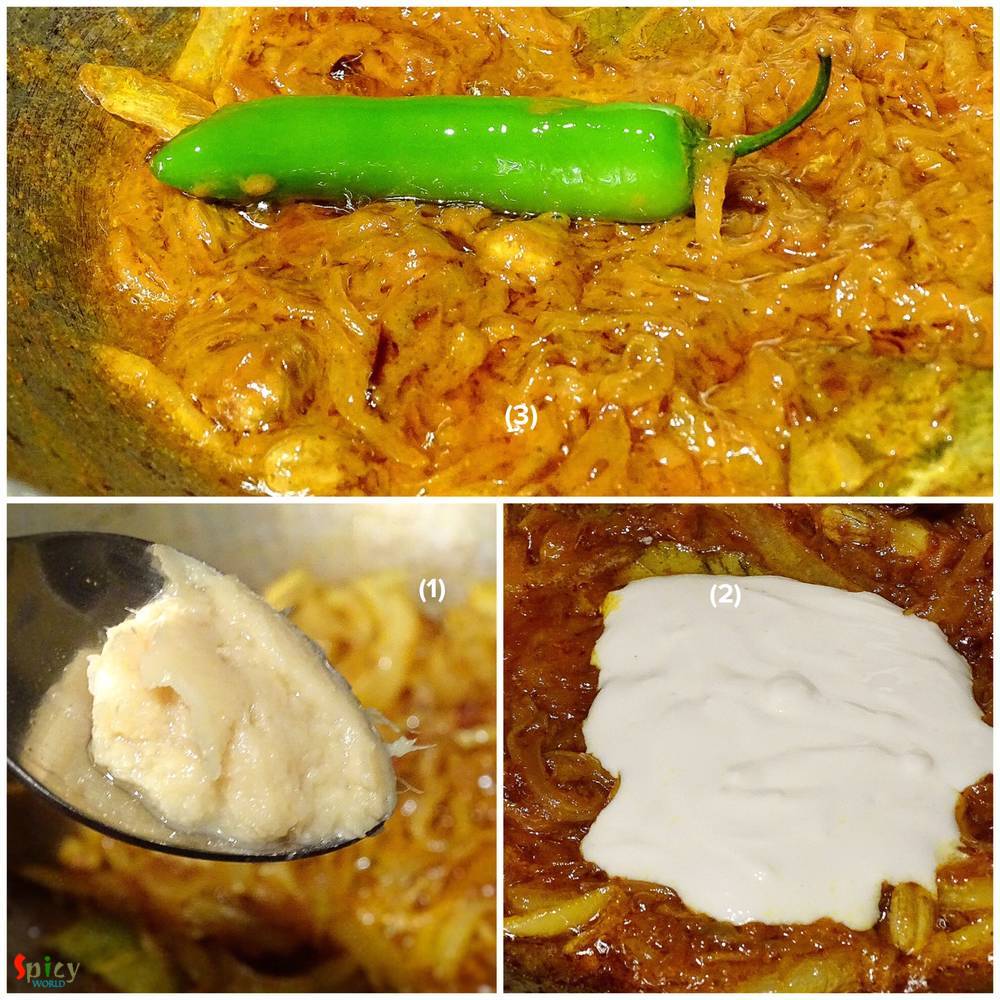 Now add the fried eggplant cubes. Mix it gently with the masala for 3 minutes. Try not to mash the eggplants while mixing.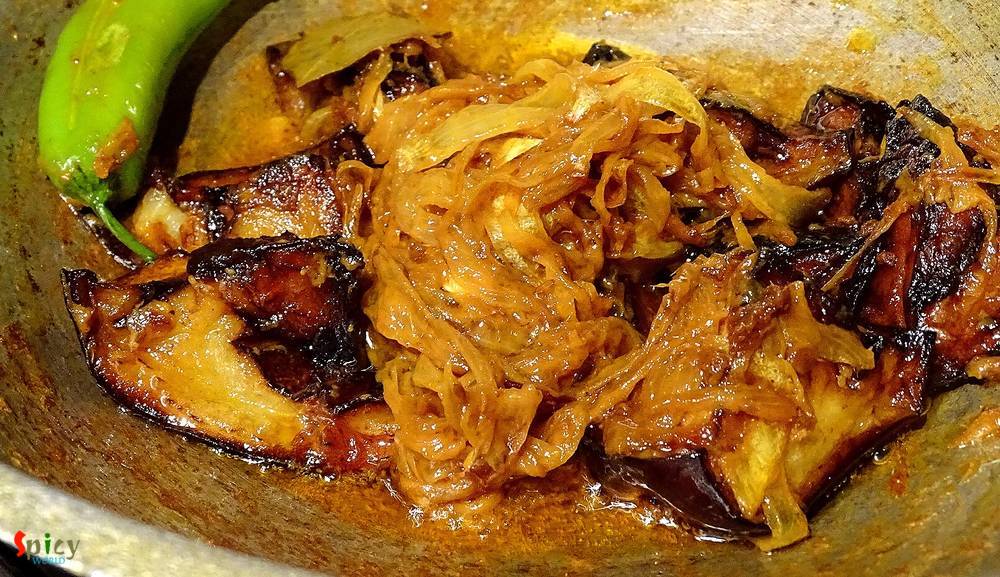 After that add little warm water. Cook this for 4-5 minutes. The gravy should become thick.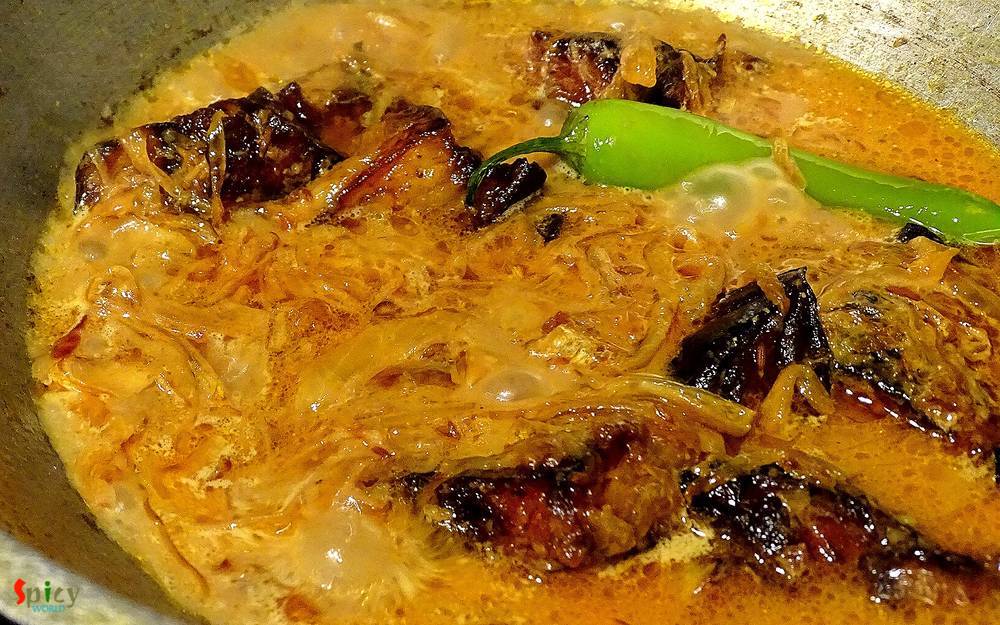 Check the seasoning. The taste should be tangy, spicy and sweet.