Dry roast the lentil or daal in pan for 10-12 minutes. When you get nice falvour, turn off the heat and let it cool down.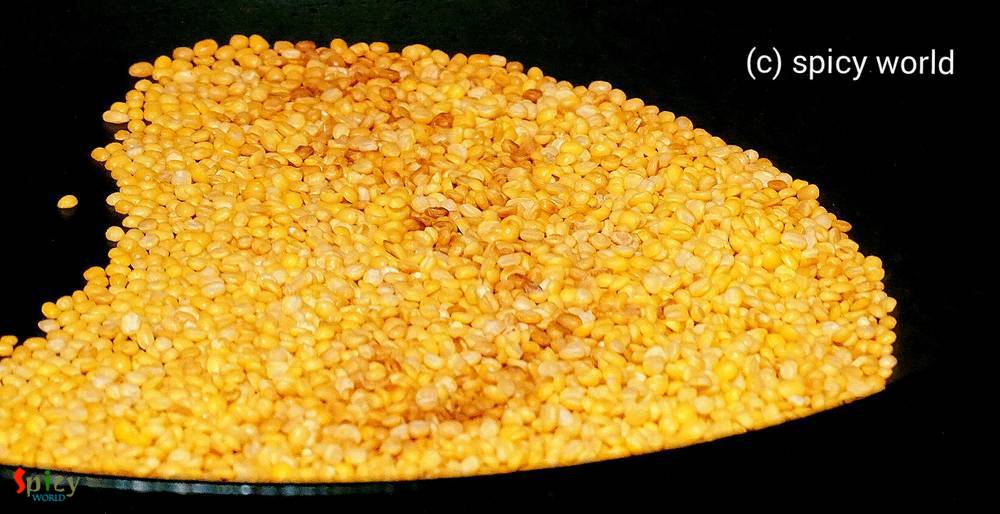 After cooling down, wash the 'daal' properly with water and boil, till it become soft, with a cup of water. Add half Teaspoons tumeric powder, some salt and 2 pinches of sugar in it.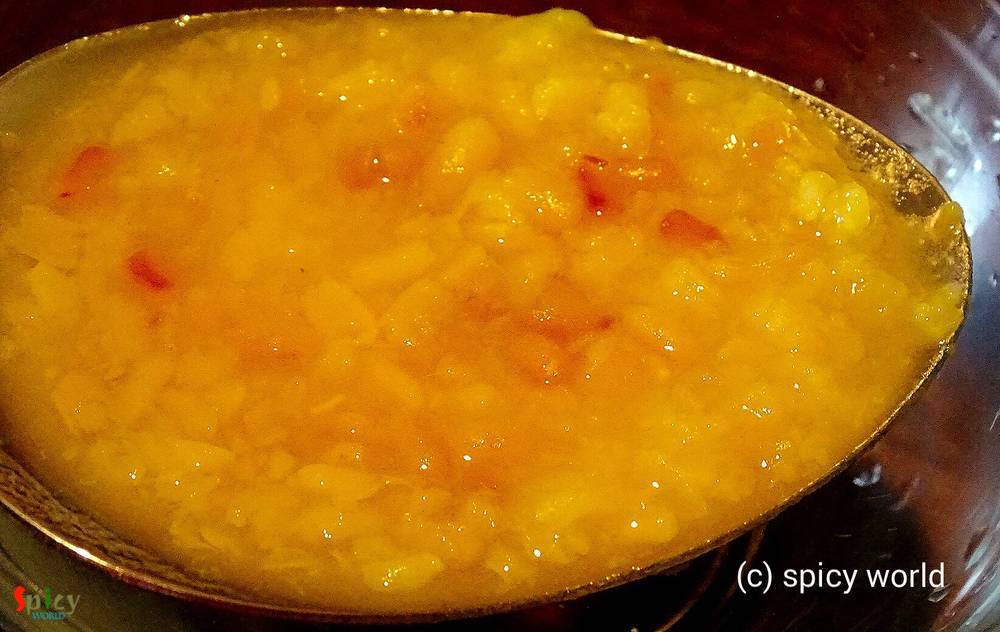 Wash the fish heads and marinate those with some salt and turmeric powder for 20 minutes.
Then heat mustard oil in a kadai. Fry the fish heads both sides till those becomes golden in color.
After frying remove those from the oil and let it cool down.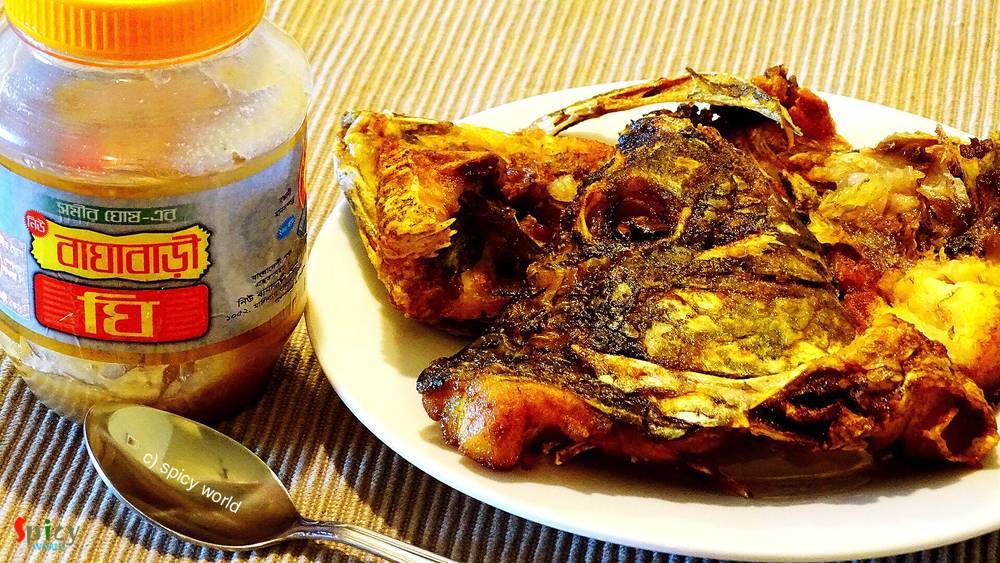 At this point you can break the fish heads into 3-4 pieces.
Now in the remaining oil or you can discard some oil from the pan, add the whole spices. Saute it.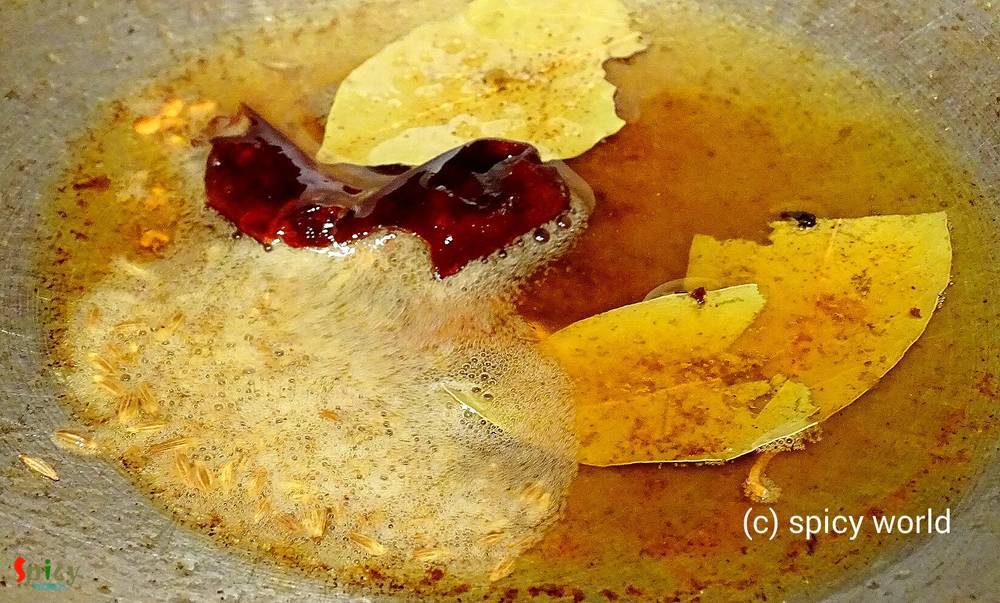 Then add ginger paste, all the above mentioned spice powder, 1 Teaspoon garam masala and 3 Tablespoons of water. Mix it very well for 3 minutes.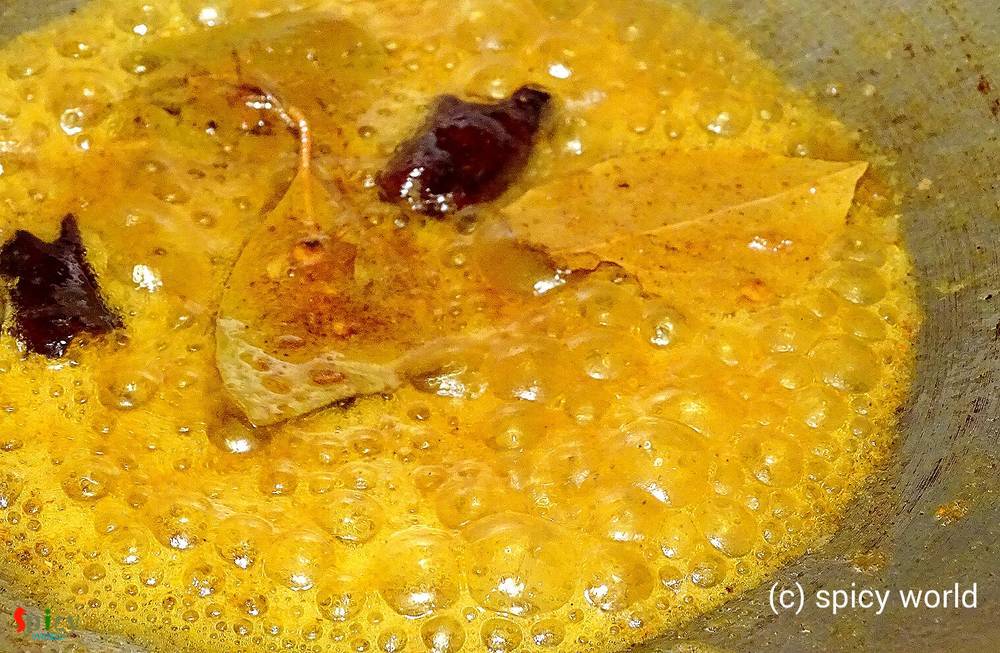 Then add the green chilies and boiled daal or lentil. Mix it and add some salt, sugar. If it becomes too thick add some warm water.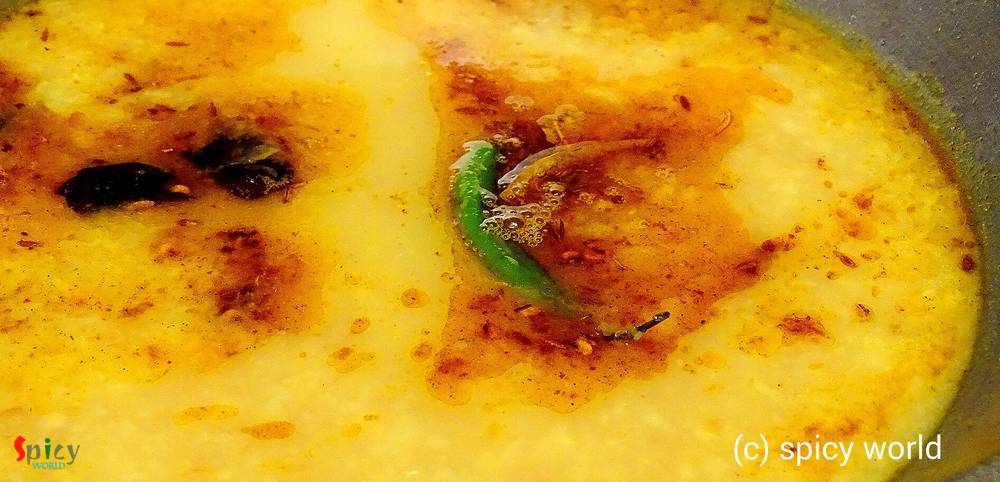 Then add the fried fish heads. Cook this for 10-15 minutes.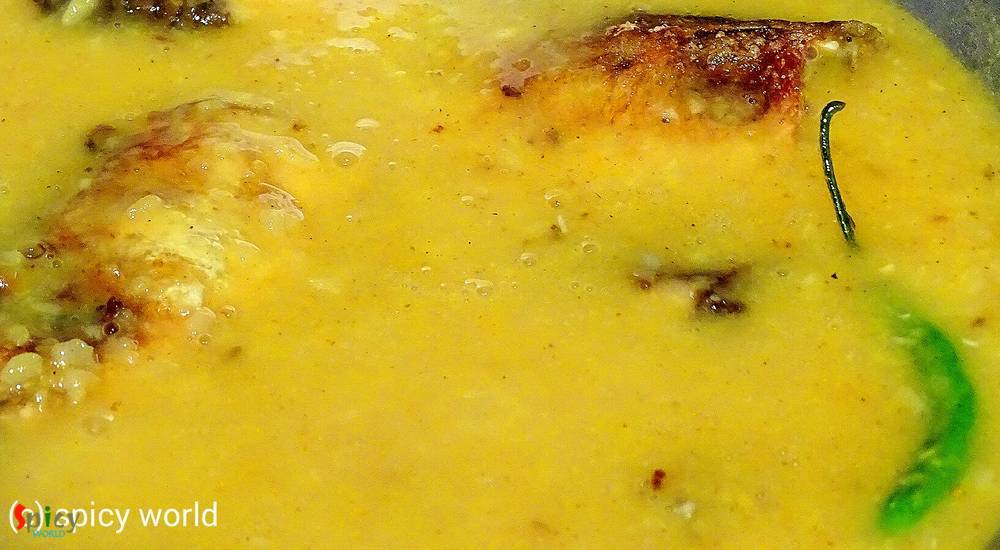 Before turn off the heat add ghee and 1 Teaspoon garam masala powder.