Wash the fish pieces very well and then marinate them with some salt and 1 Teaspoon turmeric powder for 15 minutes.
Heat oil in a kadai or pan. Fry the vegetables for 5 minutes in hot oil. Remove them in a plate.
Then add the marinated fish pieces one by one in hot oil.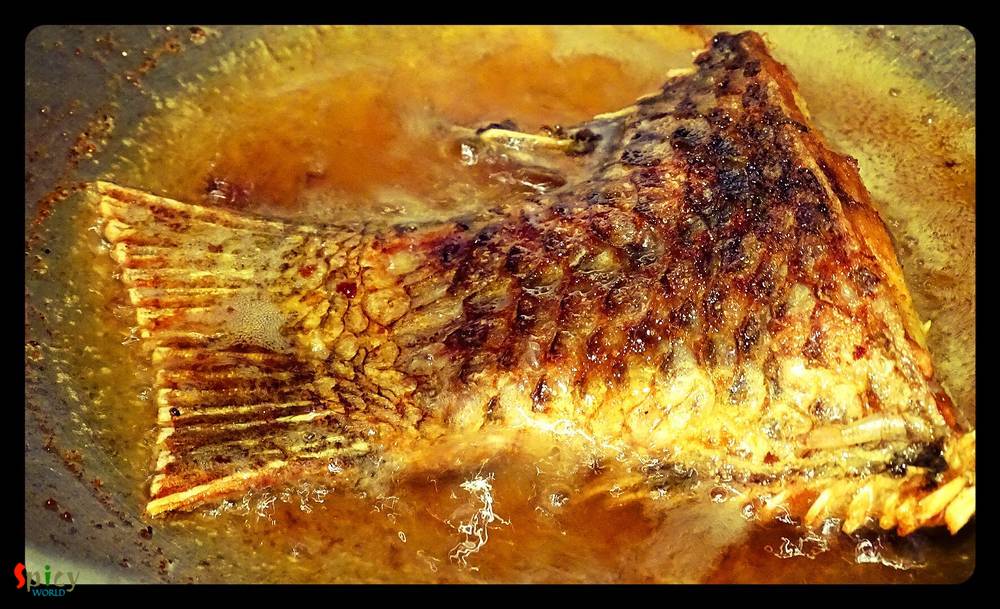 Fry both side of them for 5 minutes. Then remove it from the pan. You can also keep them on a paper towel, it will absorb the extra oil. While frying the vegetables do not make them dark in color.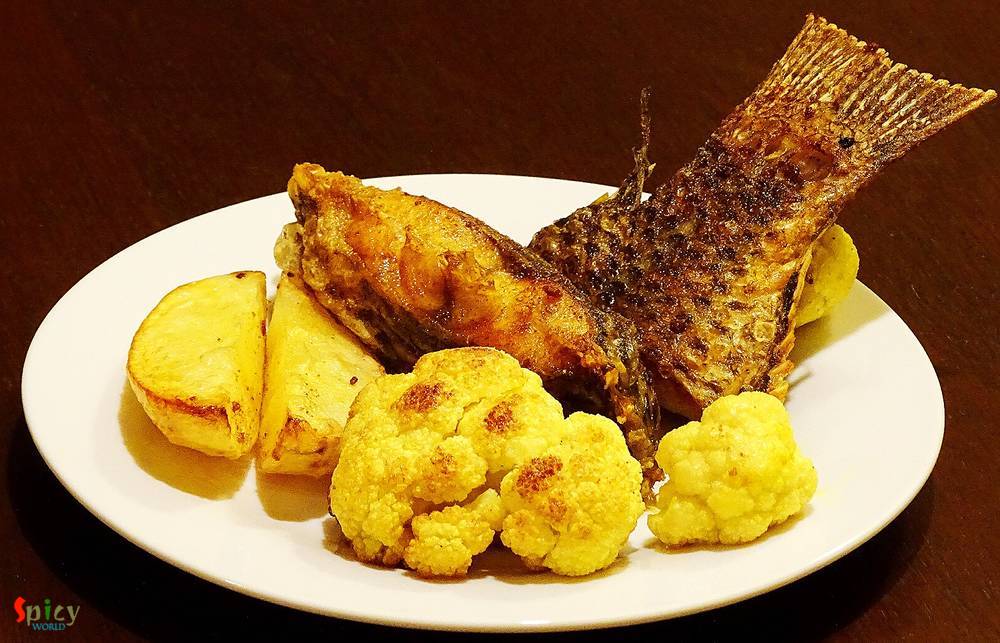 In the same hot oil add nigella seeds and 2 green chilies. Saute them. If you prefer to cook in less oil then remove some oil from the pan. But do not change the oil otherwise the taste will differ.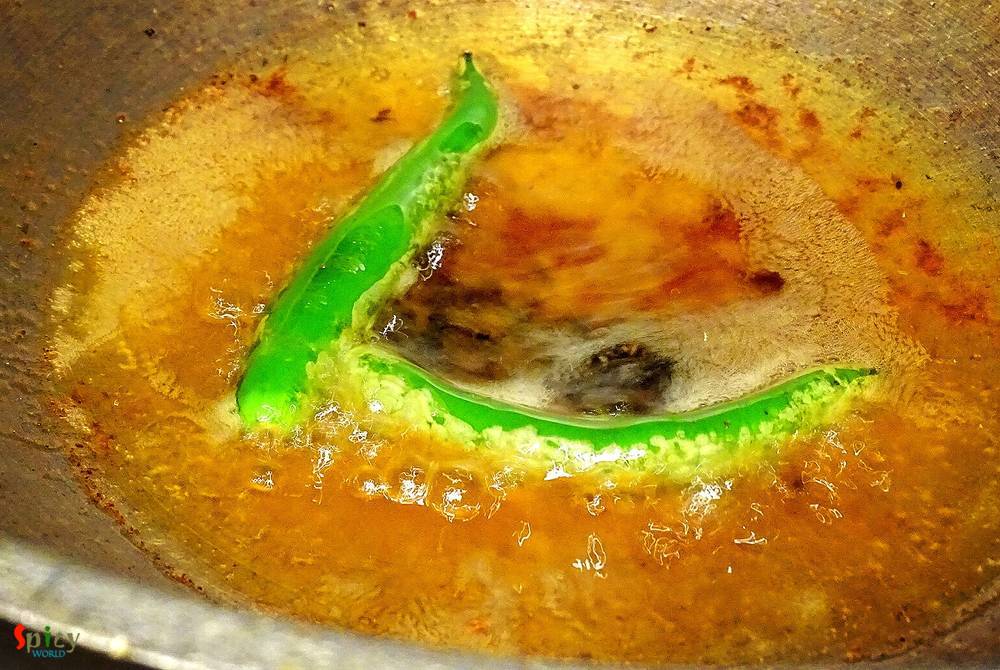 After a minute add sliced onion and pinch of salt. Fry them for 4 minutes in medium flame. Do not make the onion dark in color.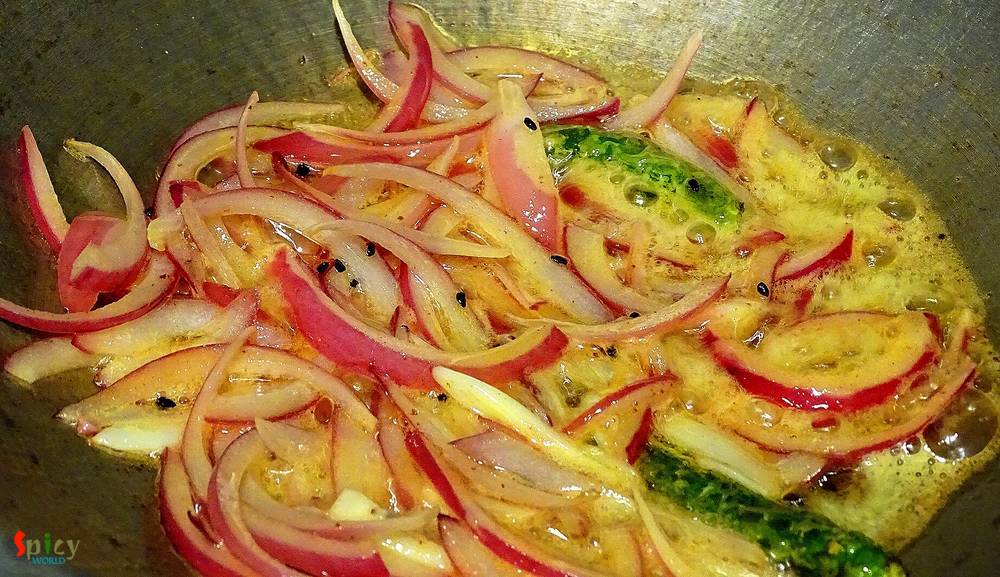 Then add chopped tomato, pinch of salt, 1 Teaspoon turmeric powder, 1 Teaspoon cumin powder and half Teaspoon sugar. Mix it very well in low flame for 5 minutes.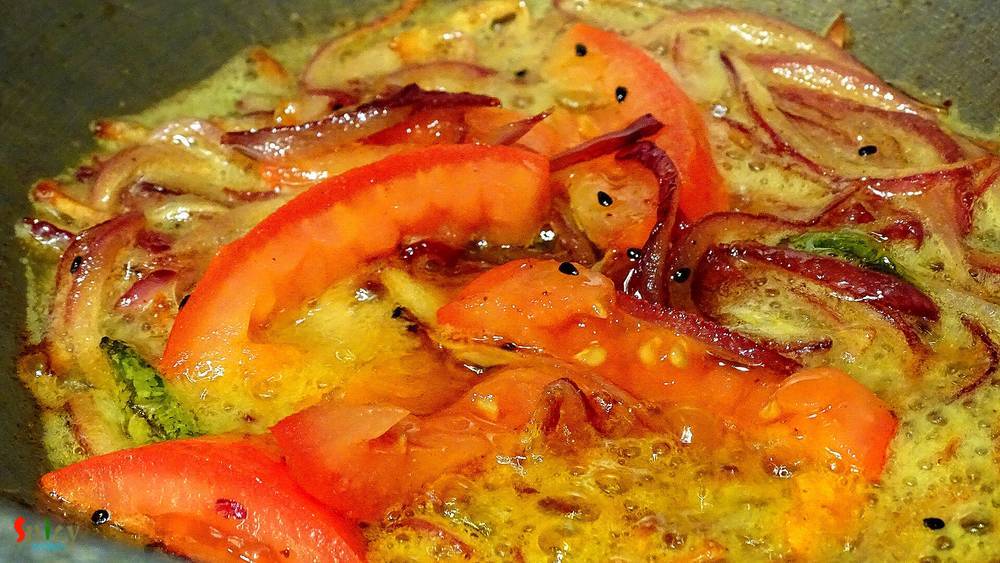 When the oil starts separating add some warm water and 3 green chilies. Mix it well. If you like more heat, you can add more green chilies. Try to avoid red chili powder or dry red chili for this recipe only.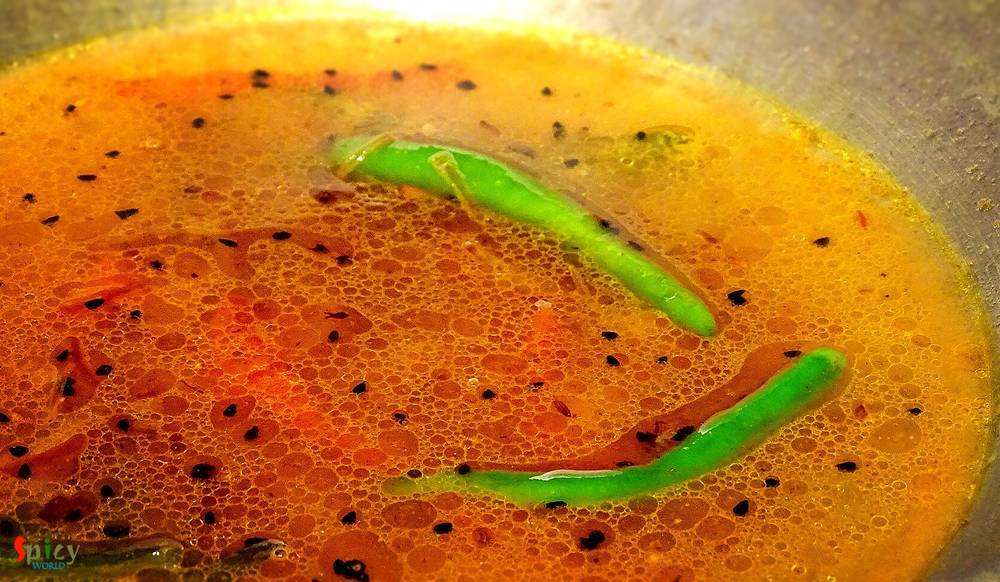 After 2 minutes add the fried vegetables. Cook this for 8 minutes.
Then add the fried fish pieces. Mix gently with spatula and cook it for another 5 minutes.
Check the seasoning and if you want more curry add some warm water.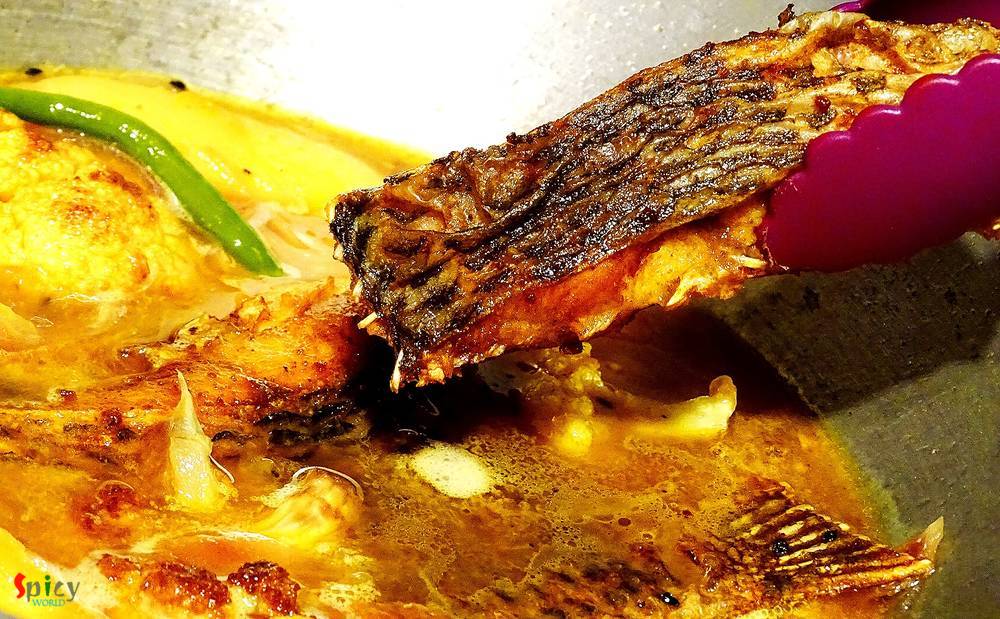 Turn off the heat and rest it for 5 minutes.