Boil the potatoes with skin for 15 minutes. Then drain out the water and peel the skin.
Take a toothpick and poke some holes in them so that they can absorbe the gravy while cooking.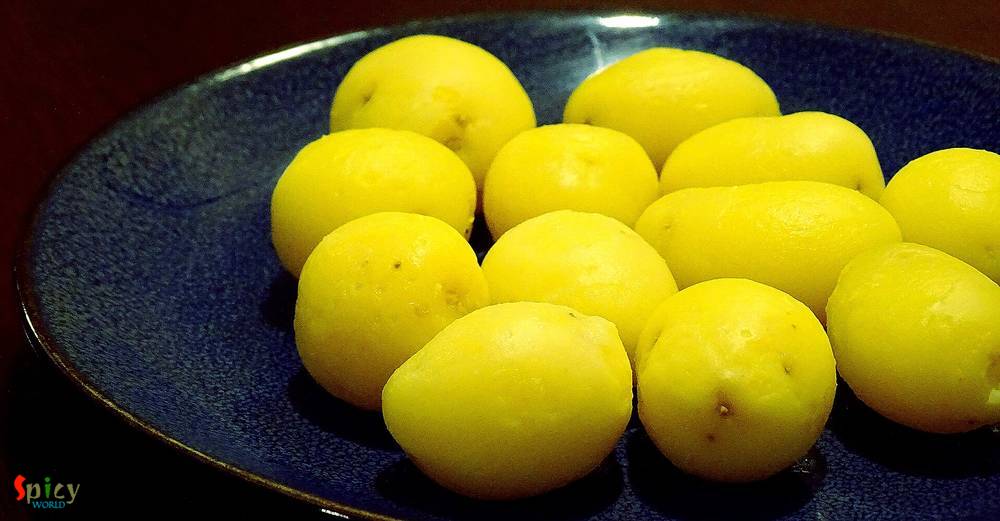 Heat white oil in a pan. Fry the boiled potatoes with pinch of turmeric powder and salt until golden brown in color.
Remove them from the pan.
Add all the above mentioned powder in the curd and beat it very well. Keep it aside.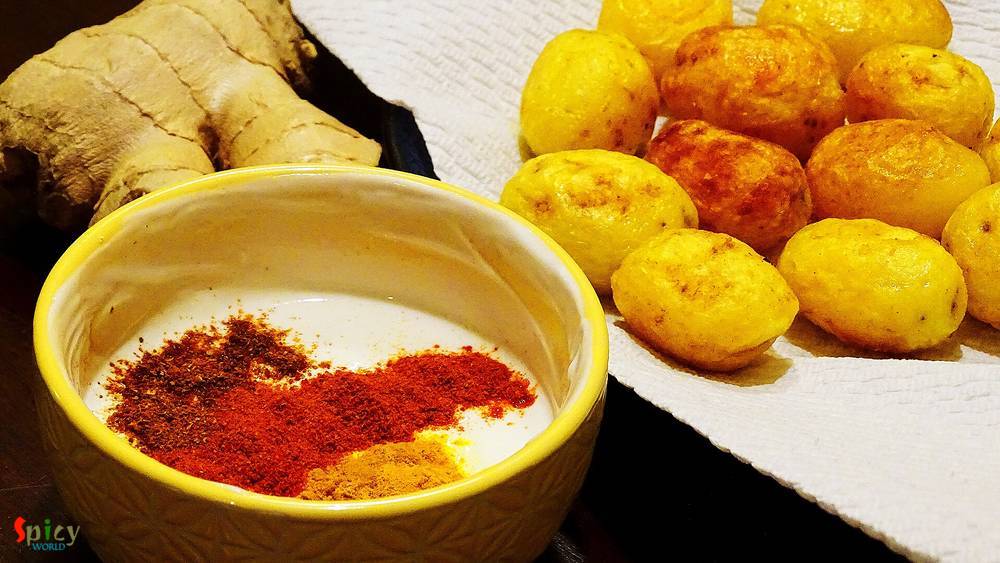 Heat mustard oil in a pan.
Add cumin seeds, green cardamoms and bay leaf. Saute it for a minute.
Bring the flame to low and add the curd mixture. Stir immediately with a spatula for 3 minutes.
Cook it for 10 minutes in medium flame.
Then add salt, sugar and some warm water. Mix it.
Add the fried potatoes. Cover the pan and cook this until the potatoes are fully cooked.
Add one Teaspoon ghee and pinch of garam masala before turn off the heat.