Soak the poppy seeds and two types of mustard seeds in 3 to 4 Tablespoons of milk for 2 to 3 hours.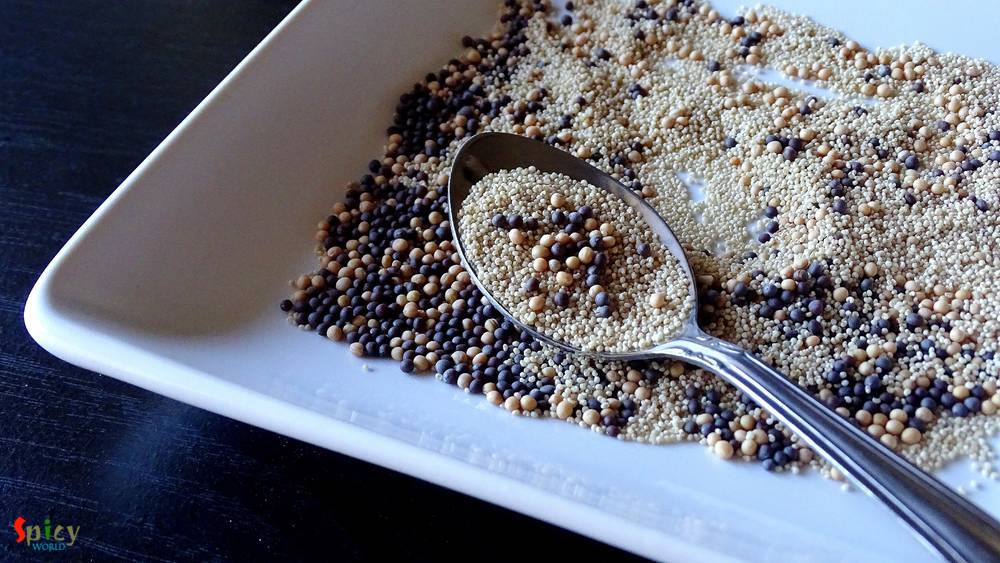 Then make a smooth paste out of the seeds with little milk or water. Keep it aside.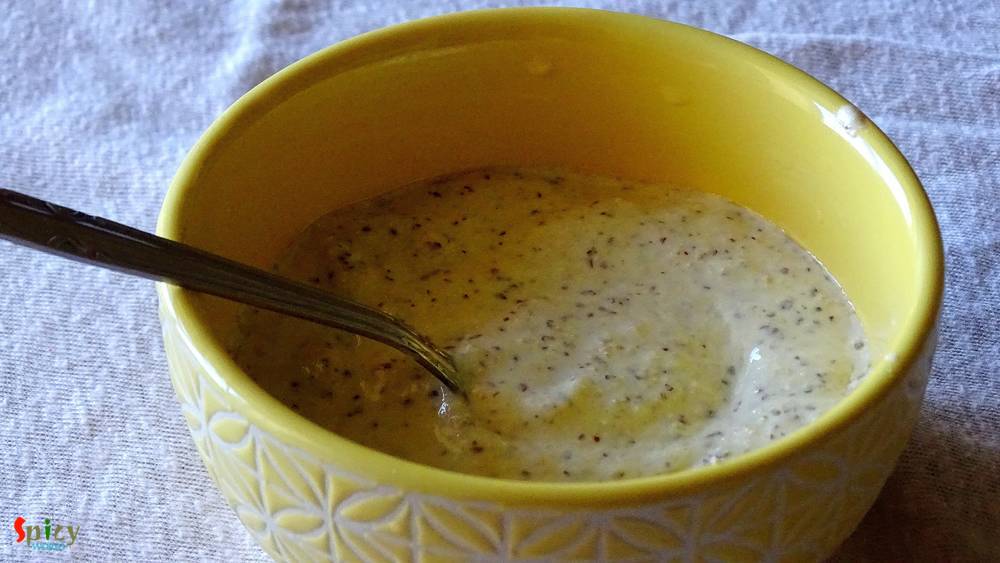 Rub the boiled eggs with little salt and turmeric powder well.
Heat a Teaspoon of oil in a pan and fry the eggs for 1-2 minutes.
Then keep them aside.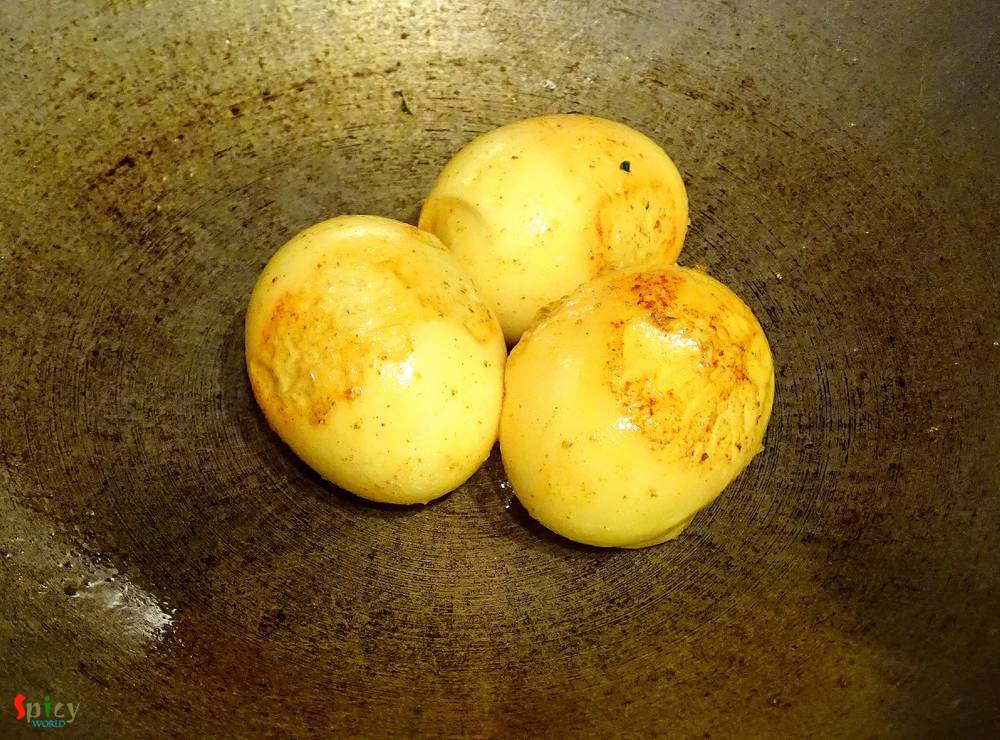 Heat the rest of the oil.
Add nigella seeds and green chilies in hot oil. Saute for 30 seconds.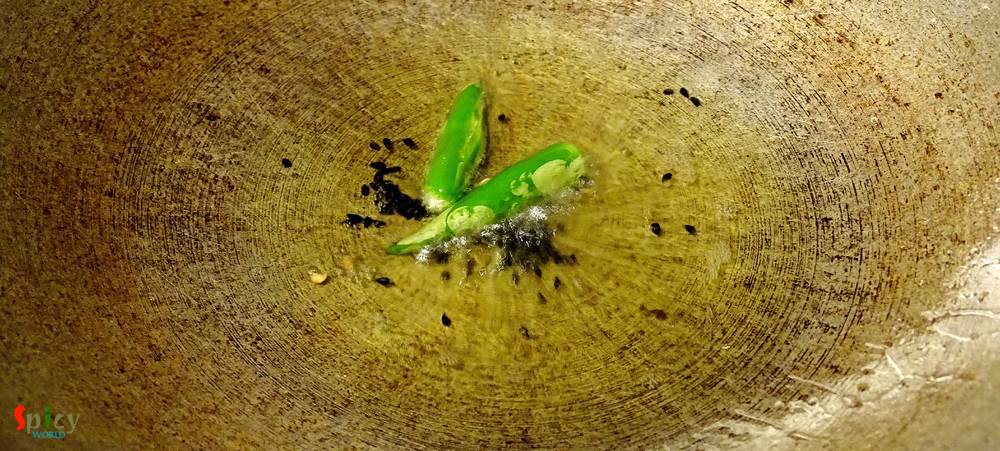 Add chopped onion in the hot oil. Fry it till become translucent.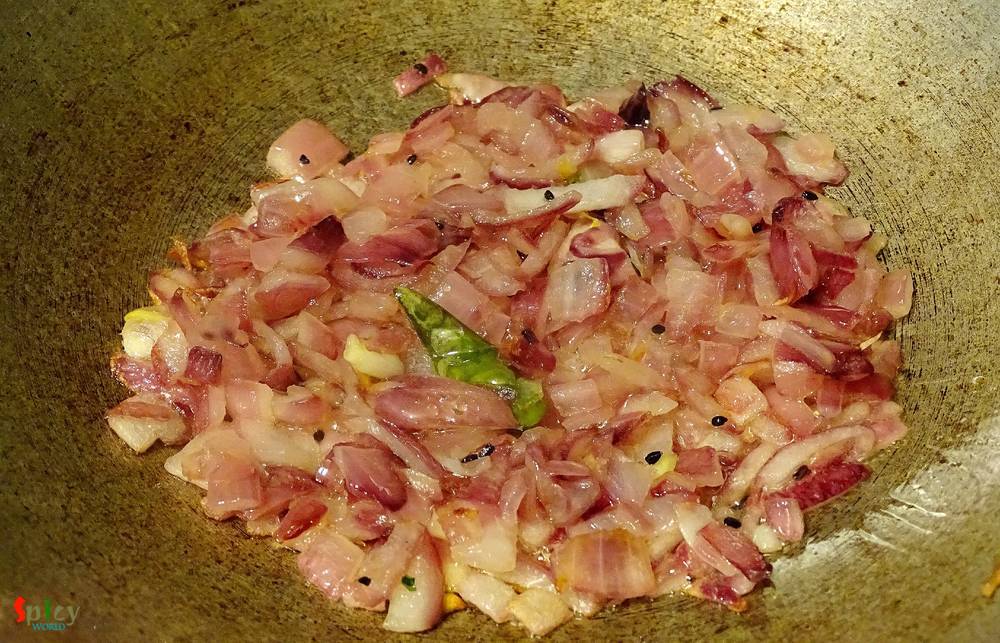 Then add 4 Tablespoons of that paste, salt, pinch if sugar and turmeric powder. Mix well for 3-4 minutes.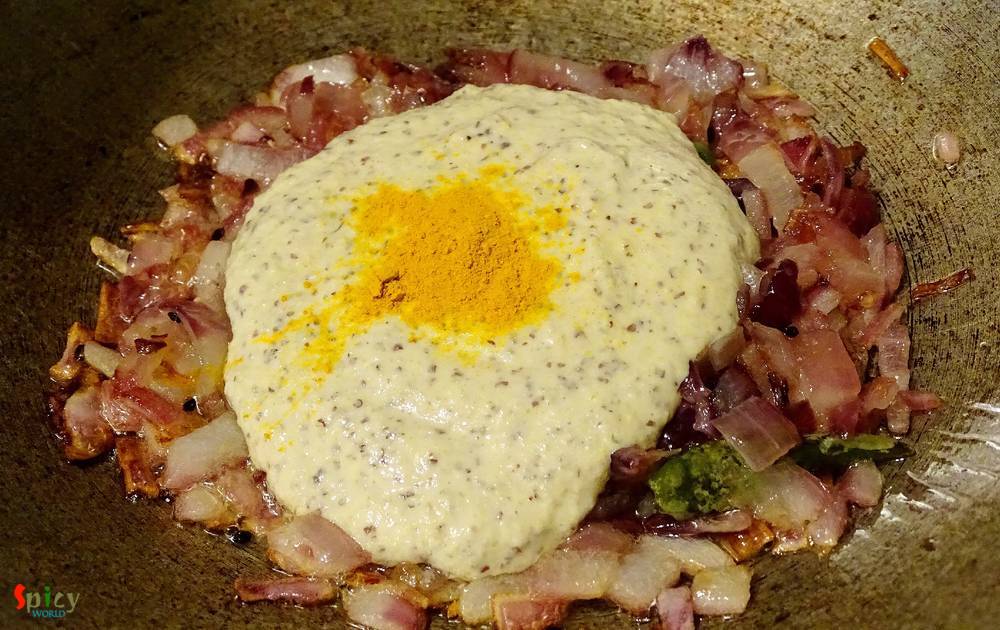 Now add the fried eggs. Mix well for 2 minutes.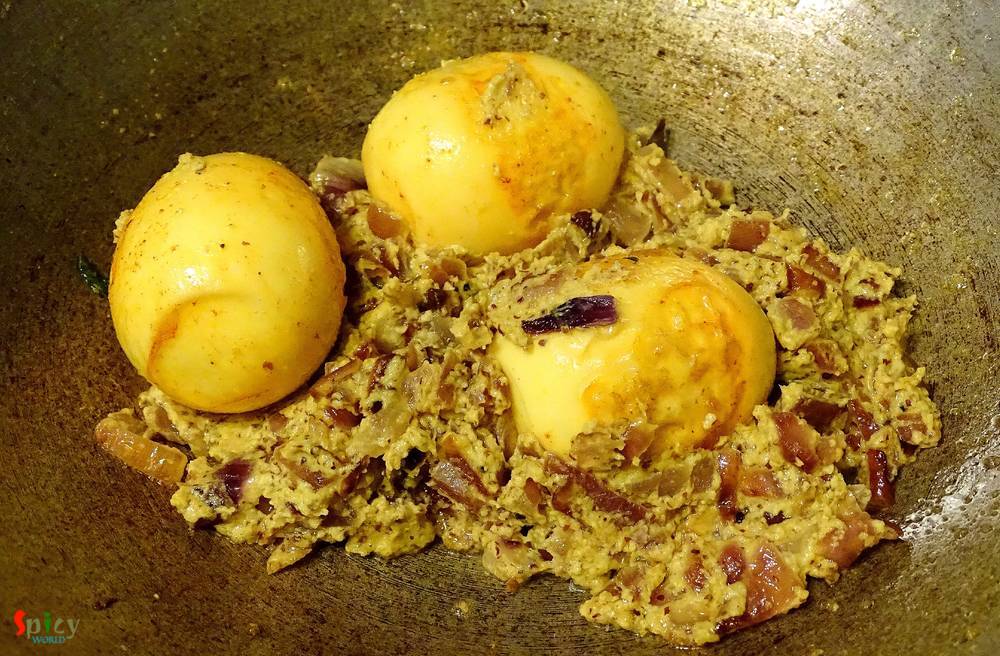 Then add little warm water and cook for 7-10 minutes in slow flame.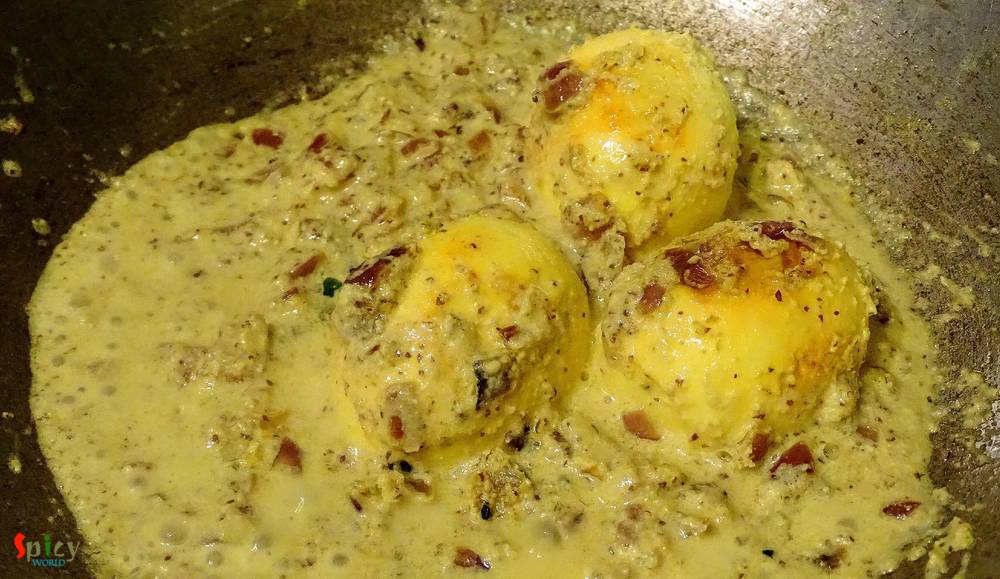 Check the seasoning and adjust it according to your taste.
Turn off the heat and let it rest for 2-3 minutes befor serving.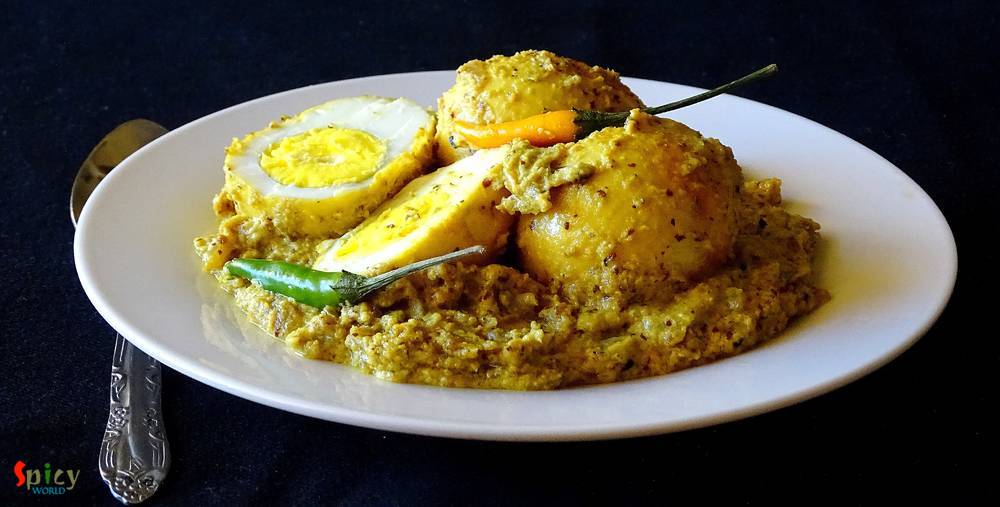 Now, if you like the raw flavour of mustard oil, you can drizzle half Teaspoon of oil after finishing the cooking.
I skipped it.