Make a smooth paste of onion slices, garlic and ginger with little water.
Keep it aside.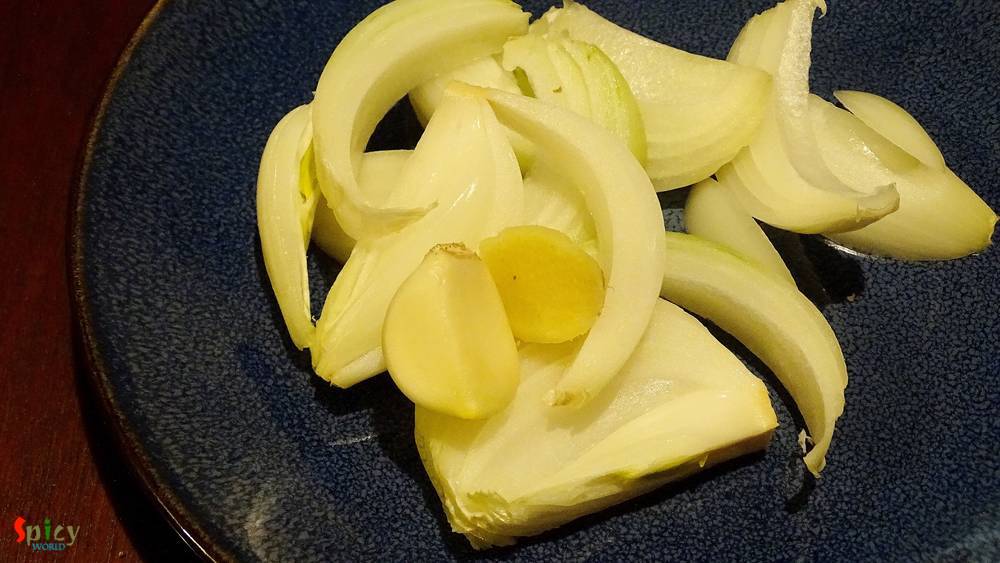 Heat mustard oil in a pan.
Add 1 Teaspoon of sugar in hot oil and caramalize it.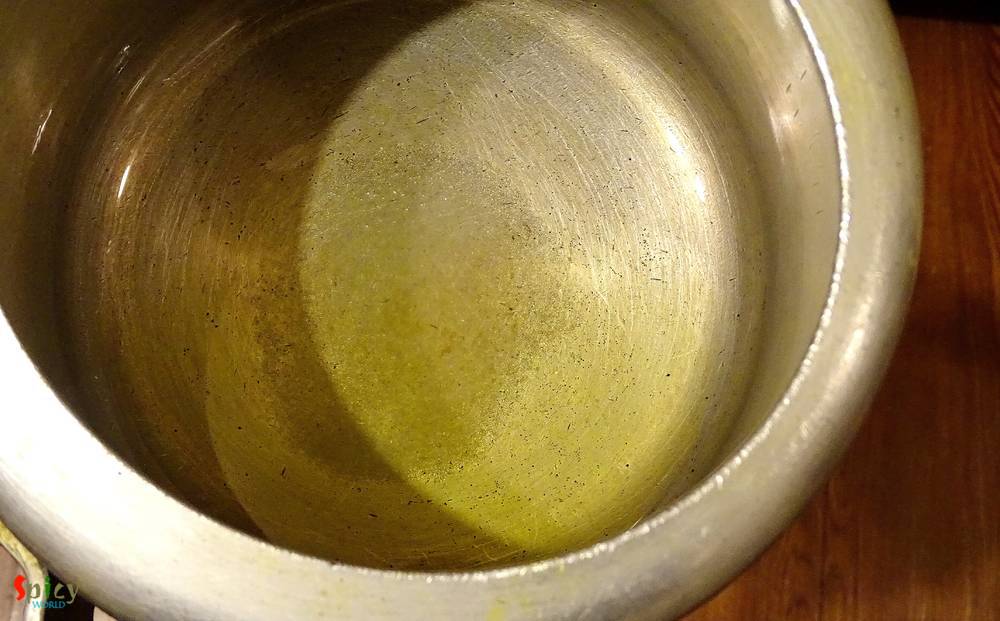 Then add the paste of onion, ginger and garlic in that oil. Cook for 10 minutes in medium flame.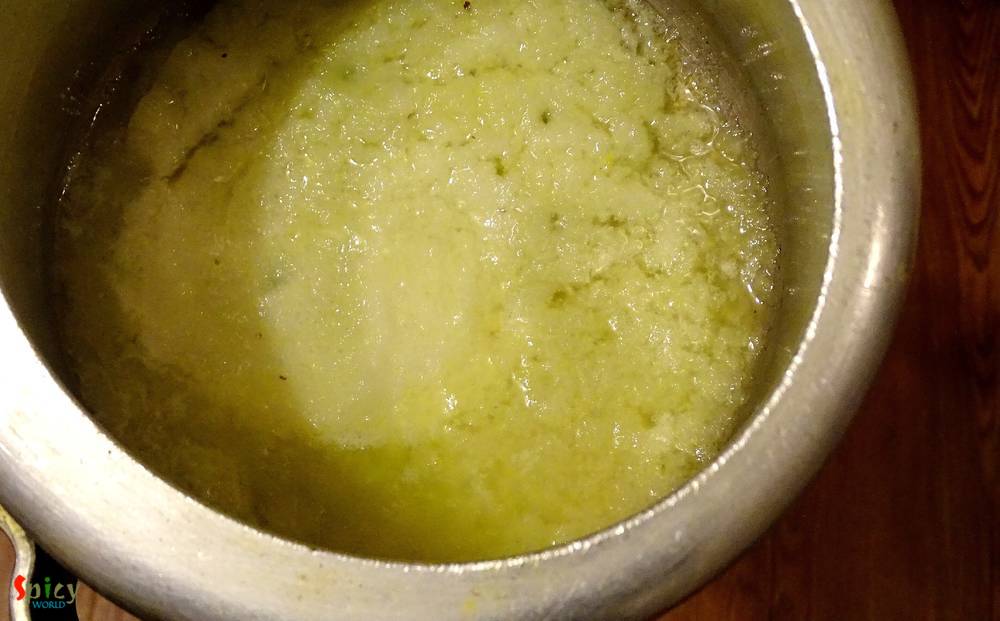 Add chopped tomatoes and pinch of salt. Cook for another 3-4 minutes.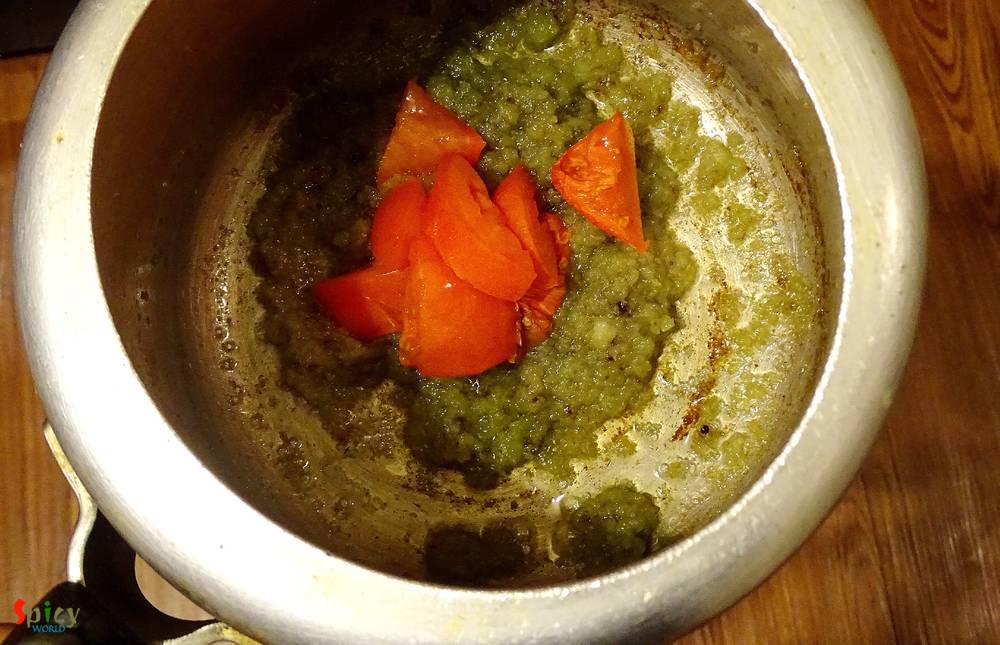 When the oil starts separating add all the spice powder and enough salt. Mix well for 3 minutes.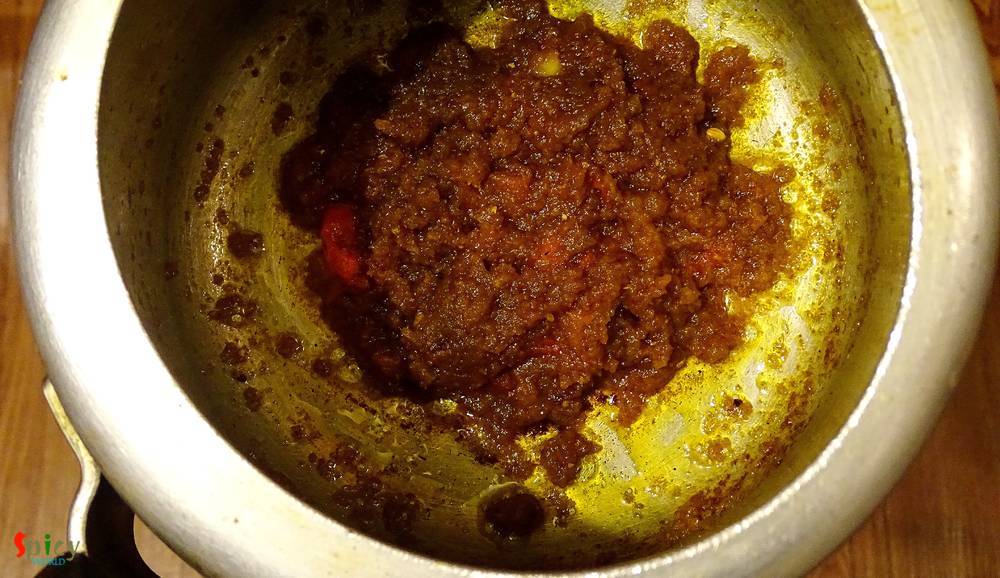 Its time to add the mutton pieces.
Mix everything in high flame for 5 minutes, then lower the heat and cook for 15 minutes.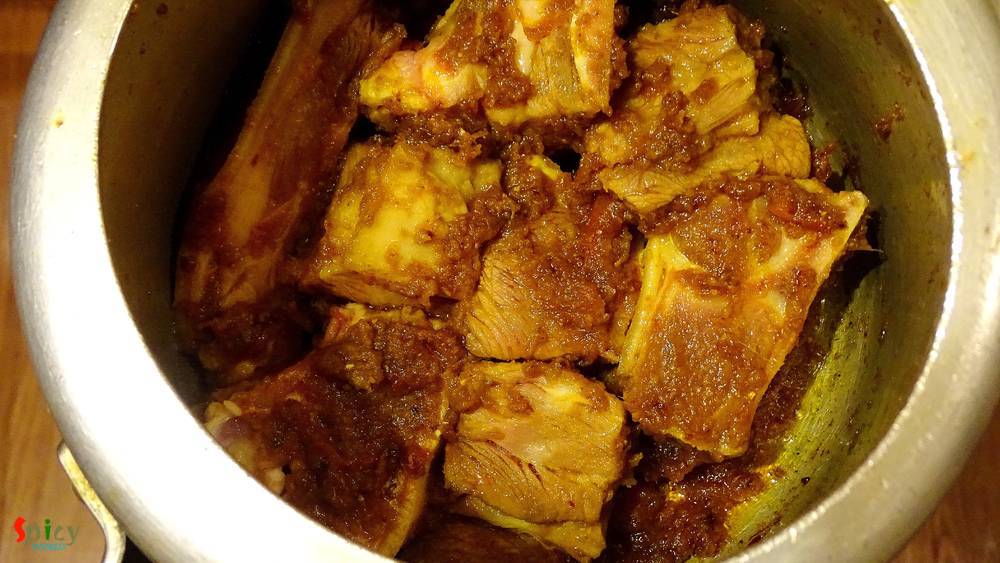 Mutton will release lots of water.
Add the potatoes and half cup of warm water. Mix well and cook untill they all become soft.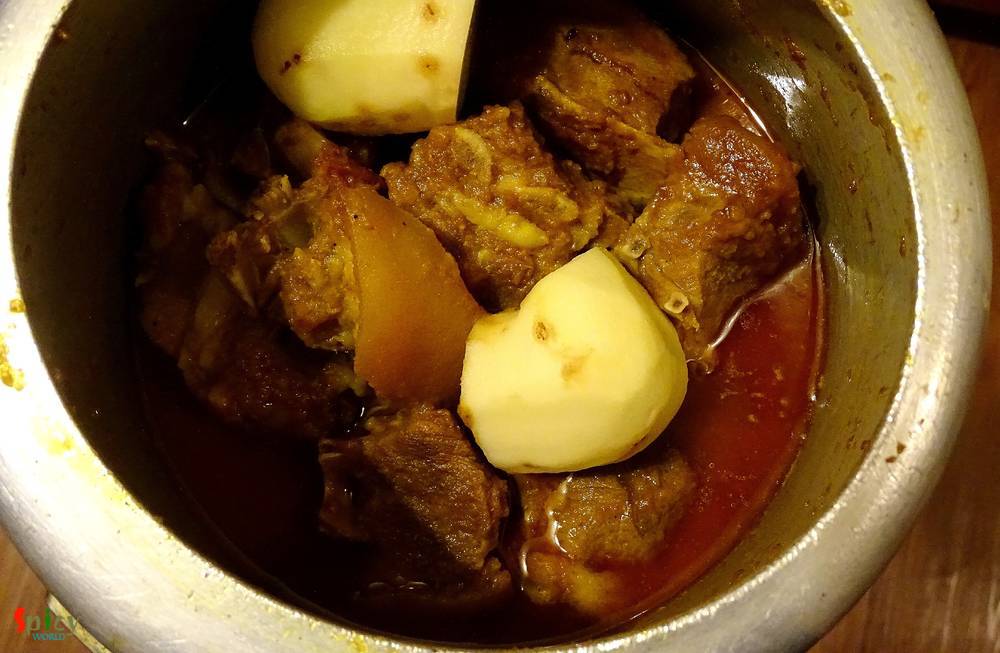 After that heat 1 Teaspoon oil / ghee in another pan.
Add all the whole spices in that hot oil / ghee. Saute for 30 seconds and turn off the heat.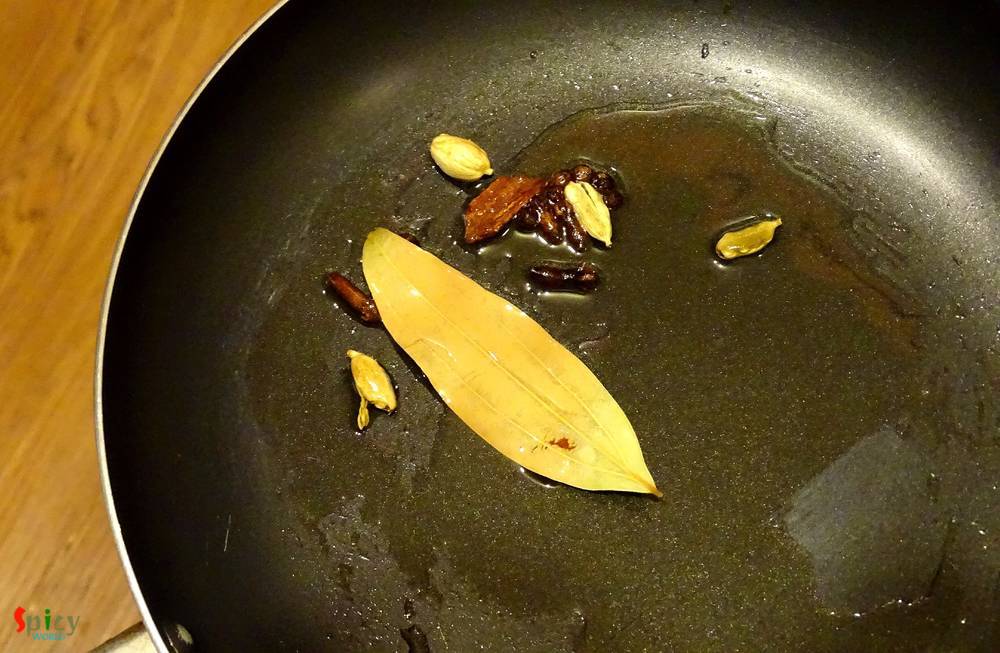 Now immediately add that oil with whole spices to the fully cooked mutton curry.
Also add green chilies and simmer for 4-5 minutes with lid.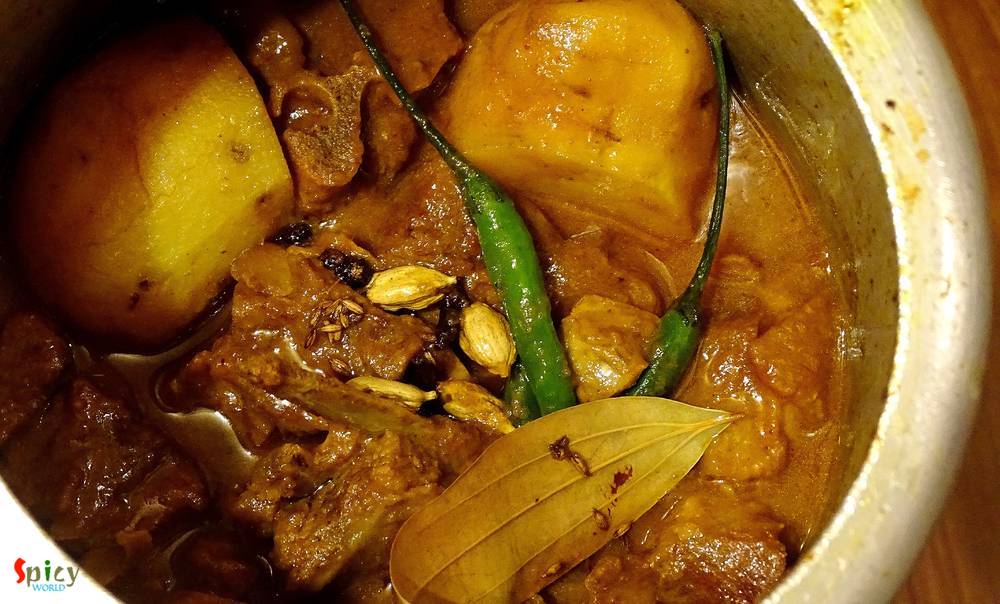 Then turn off the heat, let it rest for 5 minutes and then seve.